Yes, it's important to disconnect this Holy Week
"When you can't fully log off, you can't fully recover"
Mar 23, 2018
Disconnect, unplug, retreat, whatever you want to call it, we all want the same thing: complete detachment. Whether you're seeking to detach from work, tech, your social life, or anything else that makes your life toxic—we know that the stress is too real, and we hear you.
We rarely get long weekends as long as Holy Week, so I believe we should use it to our advantage (whether you practice religion or not). According to a study published in the Journal of Applied Psychology, the fewer employees (a.k.a. you) detach psychologically during off-hours, the higher their emotional exhaustion in a year's time.
"When you can't fully log off, you can't fully recover"
I'm taking this off of an article from Fast Company. You probably know by now how vital work-life balance is in anyone's life. And it doesn't just apply to employees; students, athletes, entrepreneurs, and our bosses need a break, too. "When we deny ourselves the opportunity to recuperate, our performance invariably suffers." Let that thought simmer for a bit.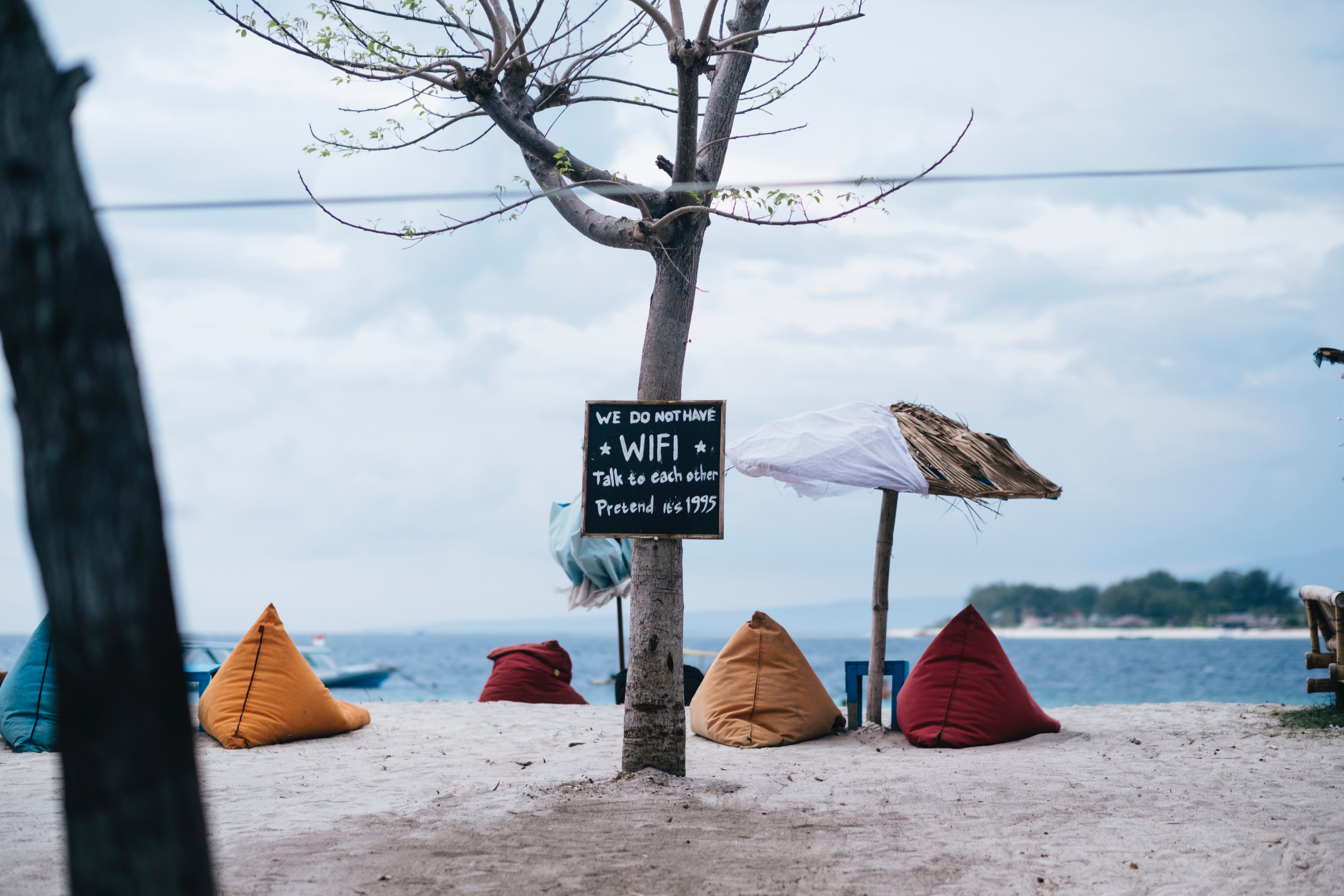 Exposure to round-the-clock work culture
How often do you check your phone as you leave work? If your answer is "very often," that right there is where your future productivity is headed. And it's not looking so bright.
Fast Company also wrote that being "available around the clock has become an unspoken expectation." Getting emails and messages late at night can lead to after-hours stress, which can stretch into your life at home or ruin a perfectly good weekend.
Now, in defense of disconnecting…
Just do it.
It's even more challenging now because social media, technology, and even the expectation of having to be available 24/7 have made it almost impossible to even take a quick breather. "Like a muscle, the brain needs recovery time in order to develop and grow (and retain new memories)," Greatist wrote.
Go on your Visita Iglesia, plan a five-day road trip, go off the grid, or read a book (no e-books!). These suggestions sound cliche I know but trust me, if you take this detox thing seriously, it works. Disconnecting is basically a human right. So if you decide to unplug this Holy Week, other people should simply respect that.
Photos courtesy of Unsplash
Read more:
What work-life balance really means
Train schedules for Holy Week 2018
Palaspas isn't just a religious symbol, it's a traditional craft
Read more from Bea Llagas:
Easter promos and activities you shouldn't miss
We owe McDonald's Filet-O-Fish to Catholics
Intramuros is now open to Visita Iglesia for the first time since WWII
TAGS: disconnect fixture health & wellness holy week 2018 unplugging