Here's our take on BuzzFeed Worth It's Filipino pork episode
Where do we even begin?
May 3, 2018
If you're not yet familiar with the YouTube series, Worth It is a web series produced by BuzzFeed, which focuses on trying out and comparing specific food at three "drastically different price points." From Japanese sushi to all-American pies, each episode tackles a different culinary theme and follows the two hosts, Andrew and Steven, along with their camera man, Adam, as they go from the cheapest restaurant to the most expensive, after which they vote for which dish was their "worth it" winner.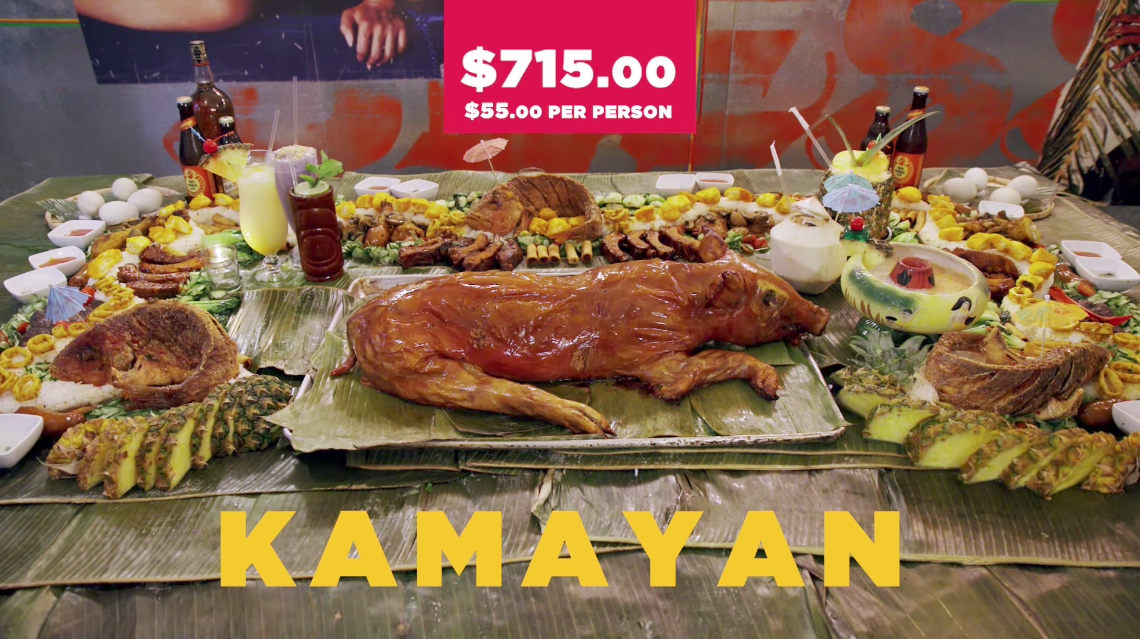 Devout followers of the BuzzFeed series have probably already seen their latest episode on pork—Filipino pork, that is. The trio went to three Filipino-owned restaurants and had longsilog, spamsilog, pork belly with kalabasa na ginataan, and a kamayan feast with chicken adobo, dinuguan, lumpia, and of course, lechon.
We've decided to follow suit and release our own Worth It list: five Filipino pork dishes at five mildly different price points. It was incredibly difficult to round it down (and we're sure this list is subject to debate)—but Andrew, Steven, Adam, if you ever come to the Philippines, here are our worth it picks.
Liempo at Ebai's Pit Stop – ₱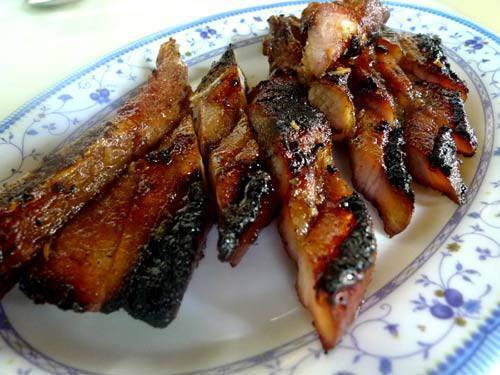 Manang's is a carinderia that was beloved by the students of Ateneo; they were well known for their delicious, college student-priced liempo. The restaurant has since closed down, but thankfully, you can still get a taste of the liempo from Ebai's, a new carinderia that hired the cook who grilled for Manang's. Choose between marinated or garlic, salt, and pepper liempo, both at just P70. College-student budget, indeed.
Sisig at Aling Lucing – ₱₱
It's not everyday that you encounter a dish that's been proclaimed as an "Intangible Cultural Heritage," but Angeles City's aims to preserve sisig. Aling Lucing's sisig has no mayo or eggs—have a taste of the original for just P130.
Lechon at Zubuchon – ₱₱₱

Lechon is typically reserved for large gatherings or celebrations, but this restaurant chain makes it possible to enjoy a feast for a party of one—no special occasion necessary. Zubuchon's original lechon comes in small, medium, and large plates and cost P290, P590, and P880 respectively.
Pork barbeque at Toyo Eatery – ₱₱₱₱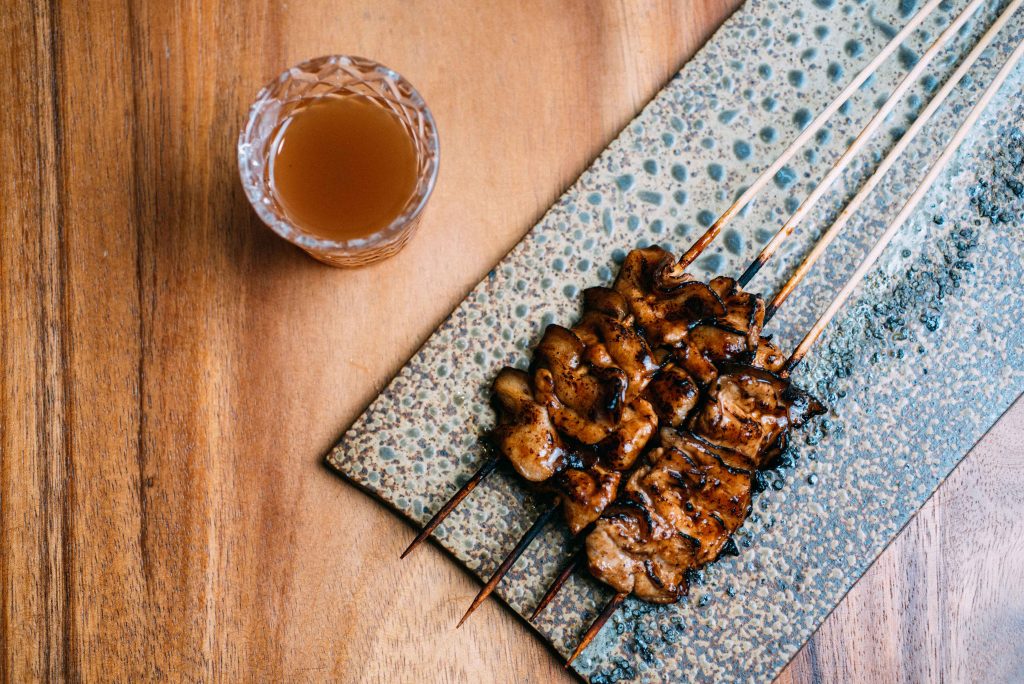 Toyo Eatery's been making waves in the local Filipino food scene even before receiving the Miele One to Watch Award in Asia's 50 Best Restaurants for 2018. A main order of pork barbecue from their 11-course tasting menu costs P2,900 per person—a bargain compared to Buzzfeed's $715 monster of a feast, really.
Truffle rice-stuffed Lechon from Pepita's – ₱₱₱₱₱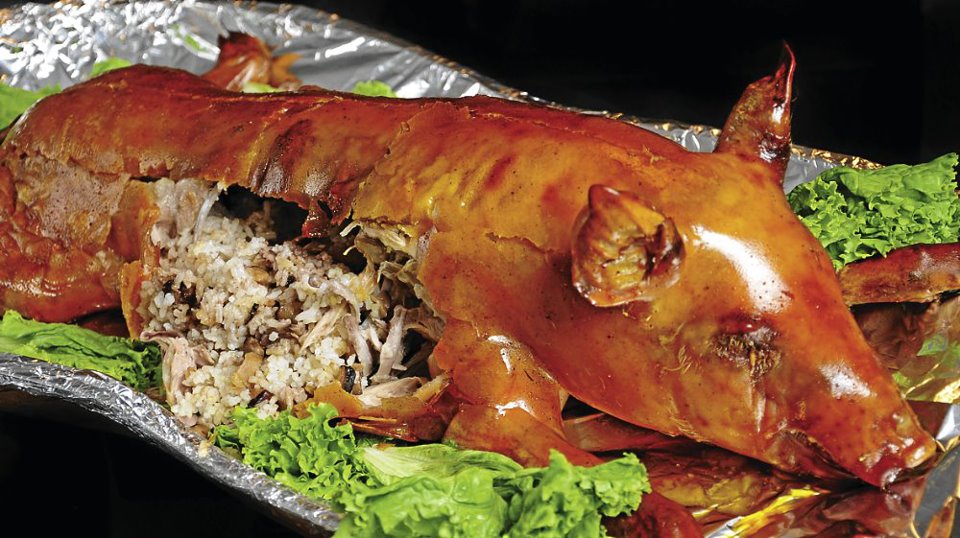 A whole lechon is quite luxurious in itself, but add a buttery truffle rice into the mix and it takes decadence to a whole new level. An order of Pepita's notorious truffle rice-stuffed lechon will set you back P10,500. Reserve this for a special, special occasion.
What are you Worth It winners? Tell us in the comments below.
Main image from BuzzFeed.
Read more:
Kapampangans eye UNESCO recognition for sisig
Paksiw na isda, ube, and pork adobo make it to 2018's food trend forecast
Unique takes on sinigang we want Liza Soberano to try
TAGS: Aling Lucing Ateneo barbeque Buzzfeed Ebai's Ebai's Pit Stop Filipino Food lechon liempo manangs nolisoli nolisoli.ph Pepita's Pork Sisig Toyo Eatery truffle Worth It zubuchon