Outre joins the liquid nitrogen craze
People from the south can now enjoy this trendy treat close to home
info
Outre Manila

Australian

1 p.m. to 10 p.m.

832-2990

₱

P800 for two people
A spot on Aguirre Street has a hoard of onlookers wondering what's burning. There's smoke coming from behind the counter, and you wonder if it's a magic act of sorts or some kitchen accident causing a stir among the neighbors. Meanwhile, some curious kids in uniforms flock to the entrance, heading straight to the commotion.
For the crowd of students yet unfamiliar with molecular gastronomy, Outré has whipped up the newest after-school sensation. Their liquid nitrogen ice cream lends science an element of cool. "We make gelatos from scratch," explains owner Neslly Bretaña. "You have the mix and the liquid nitrogen. You just pour it in, and in two minutes, it freezes up."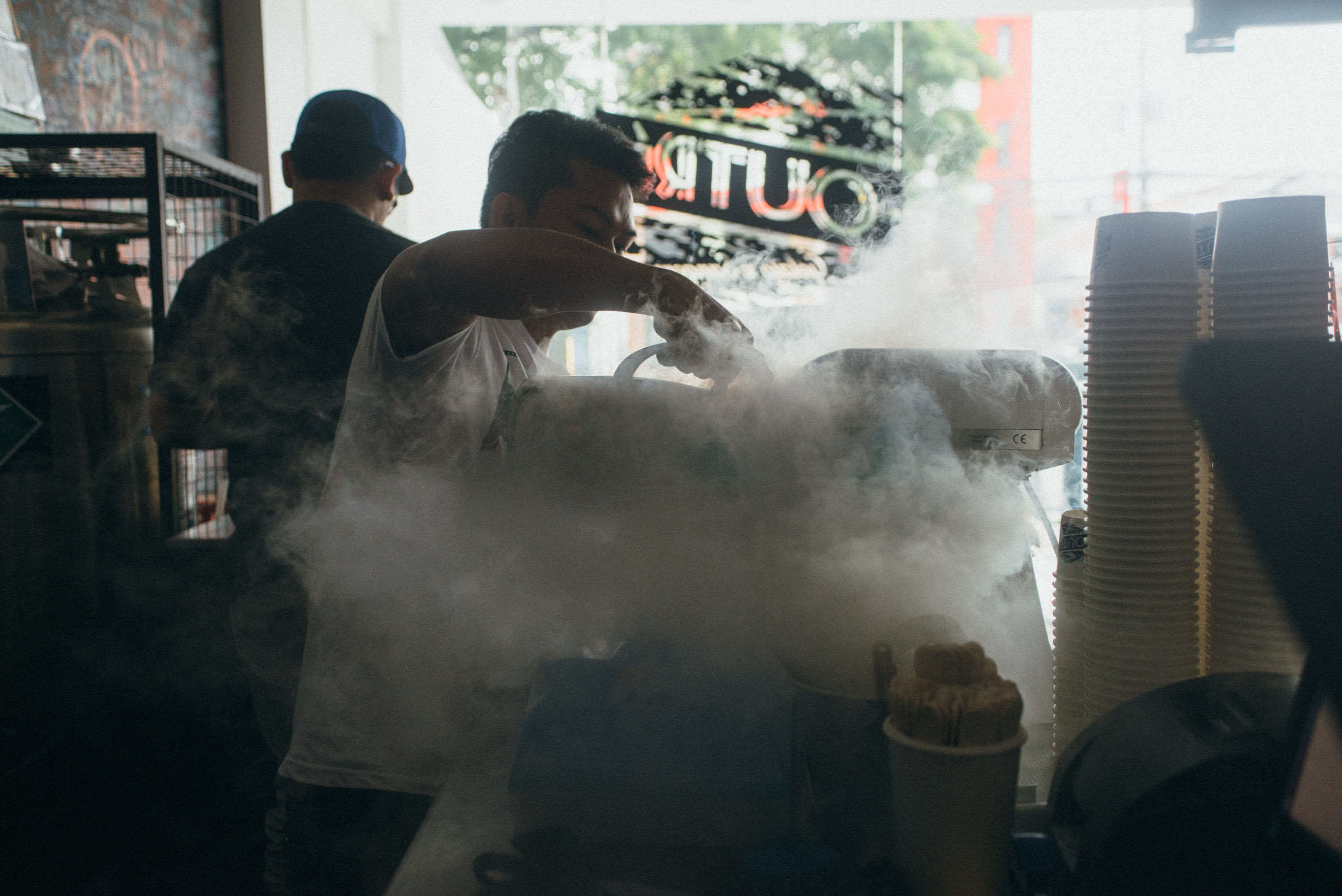 Bretaña shares that it really takes a while for folks to warm up to unusual concepts, but the BF crowd has been bold enough to welcome this particular curiosity. It's because Outré satiates the crowd's craving for something new. They serve modern Australian cuisine with the gelatos. Think chips and burgers, only much less predictable; it's like relearning the idea of basic comfort food. Their Truffled Polenta Chips—which look like humongous fries at first—break easily with a supple crunch, while the inside, soft as bread, surprises with dried corn grits that are finer than your usual potato.
They've downplayed the cheese in the Prawn Mac and Cheese, making guests crave for seconds once they finish a steamy heap. The Pulled Pork is smoky, sweet, and spicy, lingering in the mouth. Never mind that your face would be slathered with sauce and slaw; you won't notice the mess when you're indulging in the play of flavors.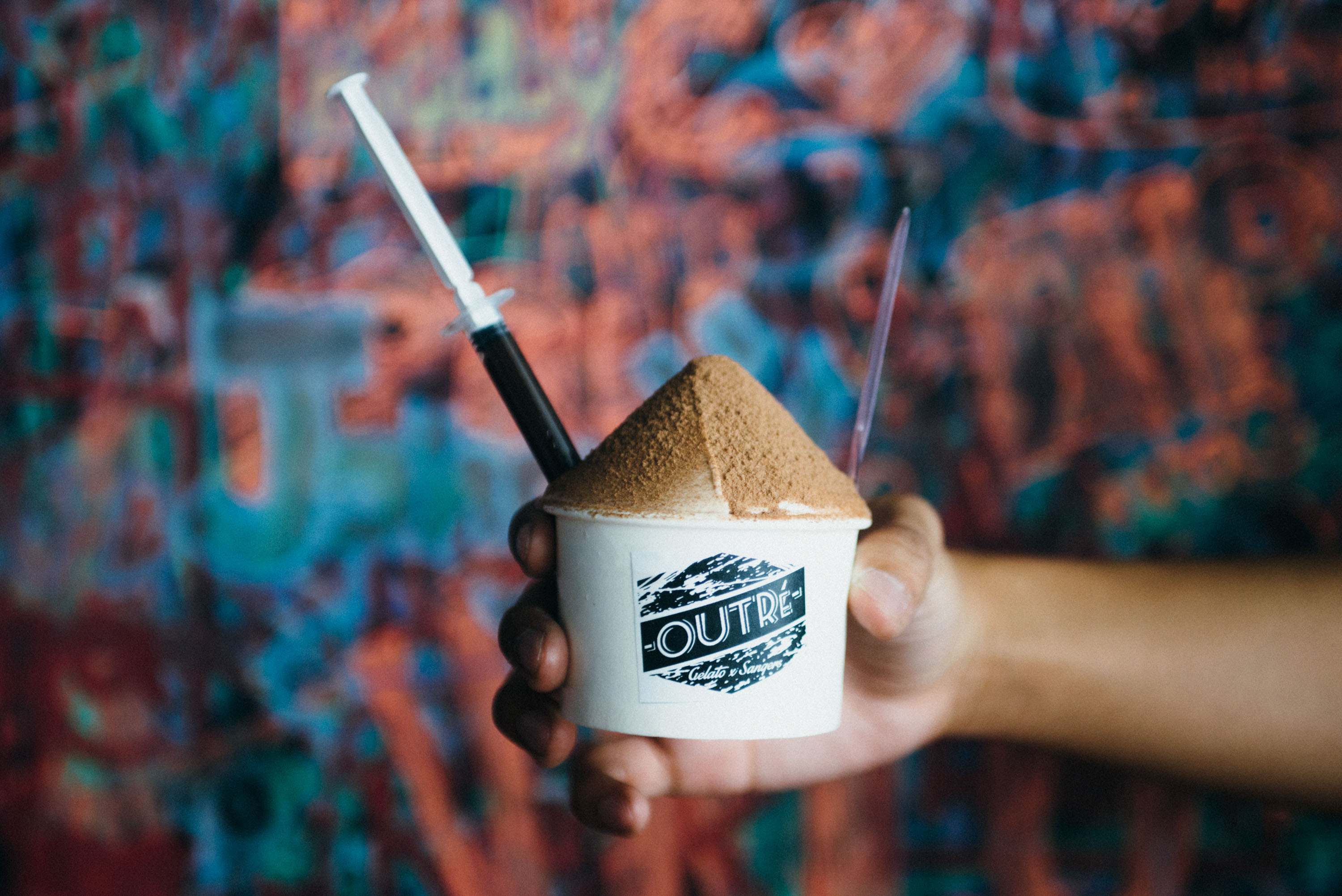 This entire feast, of course, merely heightens the anticipation for the gelato, with flavors ranging from the Brandy Makisig to Pink Velvet. Come Christmastime, they offer Peppermint, Mulled Wine, Spiced Wine, and other seasonal concoctions.
Inside the joint, kids and curious adults watch the folks behind the counter do their experiments in the open. "Outré is actually a French word for 'queer,' or 'different,'" explains Bretaña. As if to back her up, there's one Anais Nin quote scribbled on their freedom wall: "Ordinary life does not interest me." Outré can mean another casual hangout joint or a taste of unconventional fare challenging the culinary norm. For kids, simply, it's a stroke of magic.
TAGS: ice cream liquid nitrogen nolisoliph outre Outre Manila
WHY GO?
Try the liquid nitrogen ice cream done in a more sophisticated way.
MENU