You may know Carlos Celdran as the orchestrator of the 2018 Manila Biennale, the quirky personality behind the Intramuros walking tours, and the artist who infamously held a sign that read "Damaso" during an ecumenical service at the Manila Cathedral in 2010.
What was a protest against the Church's stance on the Reproductive Health Bill (which was later signed into law in 2012) eventually turned into a prosecution and ultimately, a prison sentence.
Celdran was accused of "offending the religious feelings," a violation of Article 133 of the Revised Penal Code of the Philippines, a crime committed by "anyone who, in a place devoted to religious worship or during the celebration of any religious ceremony, shall perform acts notoriously offensive to the feelings of the faithful." It is cited under Section 4, "crimes against religious worship."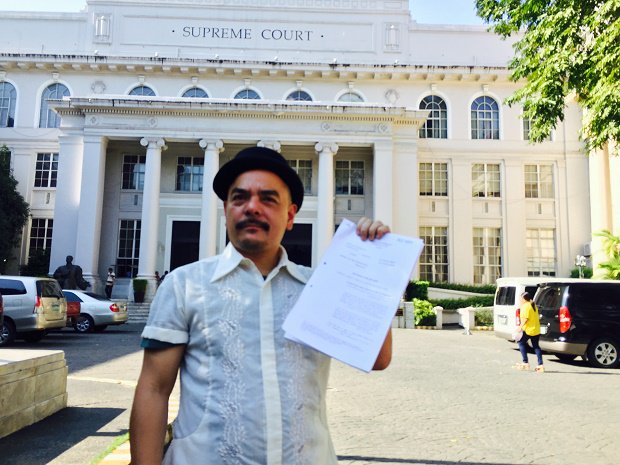 In 2015, the artist made an appeal to the Supreme Court; as an advocate of reproductive health, Celdran was merely exercising his right to freedom of expression and free speech, arguing that being prosecuted for this crime was unconstitutional. This was, however, later dismissed by the Court of Appeals (CA), stating that "it should be borne in mind that religious freedom, although not unlimited, is a fundamental personal right and liberty, and has a preferred position in the hierarchy of values."
Celdran took to social media last Monday to announce that his appeal had been denied via Facebook post, and the impending sentence is set between three to 13 months in prison.
The artist's supporters and advocates of freedom of speech argue that his conviction goes against the separation of church and state. And while the Archdiocese of Manila did not pursue any legal action against Celdran, a statement released by Fr. Roy Bellen, head of the Archdiocese of Manila's Office of Communications, shows a rather passive stance on the matter. "We leave to them (Supreme Court) the tasks that are properly theirs, especially in implementing the law, as long as the rights and dignity of a person [are] respected." In other words, the religious issue may stem from the legal bodies overseeing the case.
In spite of the bleak news, Celdran continues to keep his head up high, thanking everyone who has shown their support over the matter and encouraging others to challenge the decision, writing: "The Supreme Court needs to know that we all demand they address the unconstitutionality of these archaic laws, it's threat to free speech, and the importance of dropping 133 from the penal code. As long as that law exists, everyone is under threat."
Images from Carlos Celdran's Facebook page.
Subscribe to our newsletter for more stories like this.
Read more:
Why Poblacion's gentrification is problematic
Construction of Binondo-Intramuros bridge threatens heritage sites in Manila
Read more by Jessica Alberto:
This school is educating parents (and drivers) on basic road courtesy
Duterte's war on drugs was always going to be against the poor
Writer: JESSICA ALBERTO