Single-passenger cars may soon be banned in EDSA
Only high occupancy vehicles with at least two passengers will be allowed during rush hours
Aug 8, 2018
The Metro Manila Council (MMC) composed of cities from the National Capital Region on Tuesday has approved a resolution banning one passenger only vehicles from passing through the Epifanio Delos Santos Avenue (EDSA) during rush hour.
Similarly, the Metropolitan Manila Development Authority (MMDA) said they will adopt the measure that will make all lanes of EDSA exclusive to high occupancy vehicles (HOV) and cars with at least two passengers. MMC is the decision-making body of MMDA.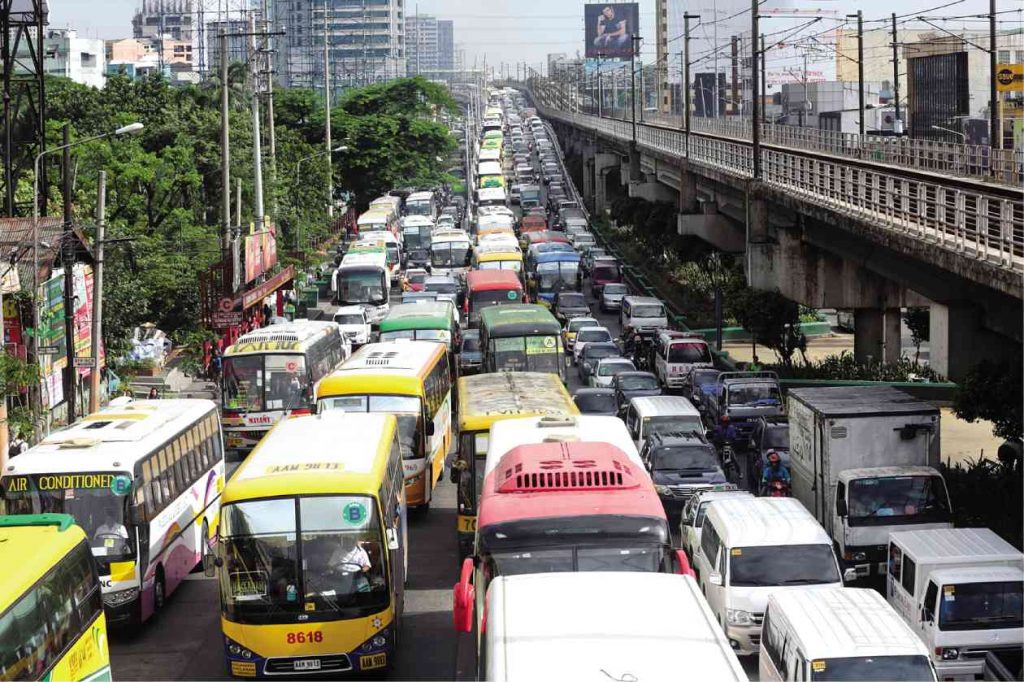 MMDA General Manager Jojo Garcia said that the resolution is based on the data they have that says that almost 70% of cars passing through Metro Manila's major highway is driver-only.
However, Garcia also clarified that they are yet to come up with guidelines and decide whether the ban will cover the entire stretch of EDSA.
"Hindi pa naibibigay kung hanggang saan lang kasi may gagawin pa na adjustments. Pwedeng Balintawak to Magallanes depende, saka rush hour lang," Garcia said.
MMDA has already planned to schedule a dry-run during rush hours. The agency also assuaged some fears that apprehending violators may cause further traffic saying they will employ the No Contact Traffic Apprehension policy. The policy which started in 2016 makes use of CCTV to capture videos and images to apprehend vehicles violating traffic regulations.
Garcia said that the move is expected to promote carpooling among car-owners and regular commuters. This, according to the MMDA, could help reduce the number of cars traversing through EDSA.
Last year, MMDA also tried allotting the fifth lane of EDSA exclusively to HOVs. EDSA, which stretches from Caloocan in the North to Pasay in the South, sees an average traffic of 300,000 vehicles every day according to MMDA.
Earlier this week, MMDA has also ordered the transfer of bus terminals along EDSA in Quezon City to an interim terminal in Valenzuela in an effort to solve the worsening traffic conditions in Metro Manila.
Get more stories like this by subscribing to our weekly newsletter here.
Photo courtesy of Inquirer.net
Read more:
4 motorcycle safety tips you should've mastered by now
How much money are we losing every day because of traffic?
MMDA warns motorists: Do the #InMyFeelings challenge, pay a P2,500 fine
Read more by Christian San Jose
487 trees to be cut down for a road-widening project in Taguig
Construction of Binondo-Intramuros bridge threatens heritage sites in Manila
MIAA clears fake news on new airline terminal assignments in NAIA
TAGS: car ban Edsa EDSA traffic MMC MMDA