When people ask me if I liked Goyo, or if it's a good movie, I find myself at a loss for words.
It's not so much because I have nothing to say about it. Quite the opposite, actually: I have too much to say. Without revealing a lot, I say it's a must-watch. If not for the beautiful cinematography and artistry that went into it, then for what it leaves you with after.
Goyo: Ang Batang Heneral, a historical drama based on the life of Gregorio del Pilar, is now on its fourth week in cinemas. You've probably already seen it. Or at least seen people talking about it on social media.
The film is the second installment in director Jerrold Tarog's "Bayani Universe" trilogy, and it covers the last months of del Pilar's life.
As someone who has recently taken an interest in history and the lives of heroes, my excitement over the film was only natural. Aside from the fact that Paulo Avelino headlined it.
(READ: Jose Rizal might not be the hero we always thought he was)
Goyo is another chance for more people to uncover different sides to those we call heroes. It can spark discussions on our past and our present, all while adding to the list of well-made contemporary Filipino films.
A lot of people who watched Goyo probably expected the same high energy as its predecessor Heneral Luna. But that mindset deals Goyo an unfair hand. After all, the two men had very different personalities and principles, so it follows that their respective films had contrasting visual tones and narratives.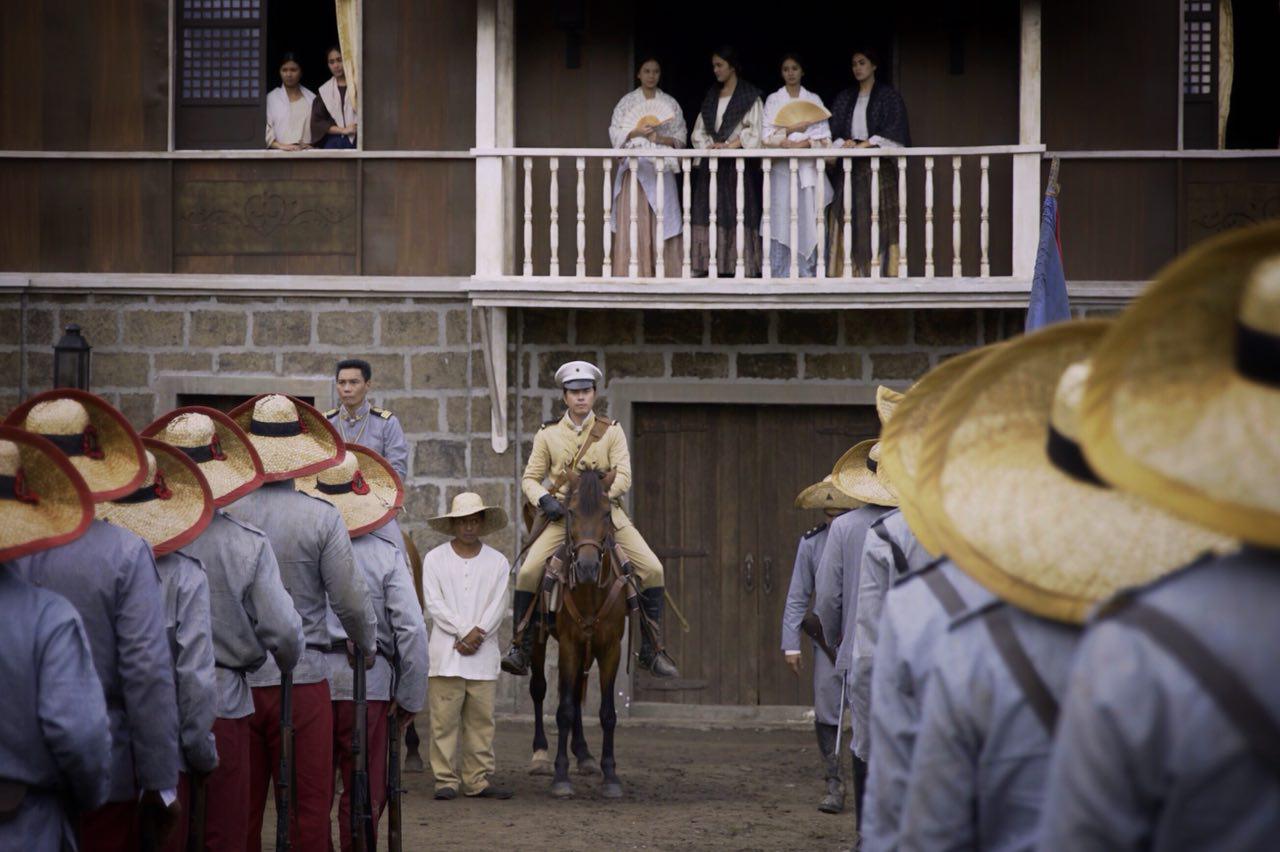 This made Goyo a lot more difficult to unpack. But I don't think that's a bad thing.
After a couple of viewings, reading the Heneral Luna and Goyo historical movie tie-in books, and spending weeks mulling it over, I can now say that Goyo is a really good movie.
But not in the typical sense.
Who doesn't want a good story?
Many blockbusters shown in the Philippines are gripping, action-filled adventures where good trumps evil (see Marvel, or Star Wars, and the likes). Others are romances mixed with drama or comedy because honestly, there's that inexplicable thrill and kilig in seeing two people totally meant for each other, ending up together. And the popularity of rom-coms and dramas is assured thanks to die-hard "love team" devotees.
Historical dramas, on the other hand, remain few and far between, as the demand for them seems just as wanting. Like the apparent unpopularity of history as a topic, many are quick to dismiss the field as dragging and drab. Tarog and the producers themselves have admitted the high stakes they took in tackling the stories of heroes. But after the phenomenal success of Heneral Luna (and, I think it safe to say Goyo as well), period films are drawing a newer, larger crowd interested in seeing history come alive on the silver screen.
Senior Deputy Minority Leader Lito Atienza himself noted this renewed interest in a recent plenary debate. But what he wants, which is basically to reduce this history to yet another retelling of a myth is to do the story of the boy general—and of our nation—a great injustice.
As a coming-of-age film set in a time of war, tinged with romance and dripping with contemporary social commentary, isn't Goyo already a fresh (albeit heavy) story for a film?
Celebrity power
Fact: Most films that do well at the box office feature big celebrities. A certain but not universal factor is economics, where big stars mean big audience turnouts and better revenue (or at least a quicker ROI).

And while Goyo is headlined by a pretty big star (Avelino), the film is not just some chance to ogle him and swoon. It had an award-winning cast that wasn't picked with just the bottom line in mind, with the likes of Mon Confiado (Emilio Aguinaldo), Art Acuña (Manuel Bernal), Epy Quizon (Apolinario Mabini), Ronnie Lazaro (Lieutenant Garcia), and Alvin Anson (Jose Alejandrino). There were also a handful of major network idols, from Carlo Aquino (Vicente Enriquez) and Arron Villaflor (Joven Hernandez) to Empress Schuck (Felicidad Aguinaldo). And their collective success shows how skill beats trending status. For many viewers, the striking resemblances of the actors to their long-gone counterparts was a sweet, sweet bonus.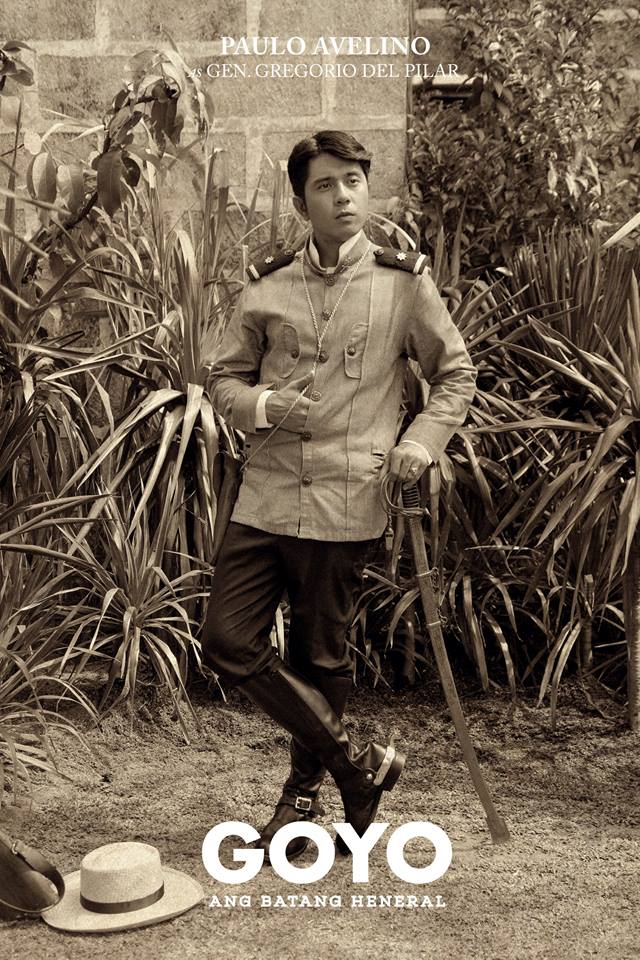 Pacing
We have short attention spans. This is especially evident to (and crucial for) digital content creators. But the challenge with films is that you not only have to keep people glued to their seats—you also have to make them feel that their P200+ ticket was worth it in this economy.
While Goyo "lacks" in speed, the slow-burn of the story did not feel like a bad thing. Rather, I think it added impact to the denouement. The slow pace was also rather symbolic: While it was a treatise on one man's introspection, the film used a five-month period of false peace as its context. It was a lull in the war that had the Filipinos resting on their laurels–a costly error that led to their ultimate demise, and ours.
Film as escape
It's been said by one too many celebrities: "People come to the movies to have fun and enjoy!"
Goyo just throws that whole idea off the cliff. There's little to "enjoy" per se: it depicts a war the nation lost; it shows dirty politics and harsh colonialism; it offers glimpses into wartime romance. Plus, it attacks our idea of what heroes are.
Definitely not the formula for a feel-good film.

So, instead of being "entertaining" in the usual sense, the film entertains the deeper thought. It is more thought-provoking, which is good. It doesn't just occupy your brain for a few empty hours. It will keep you thinking for days or weeks after you exit the theater. It might even force you to pick up a history book, start watching documentaries or be more invested in national affairs.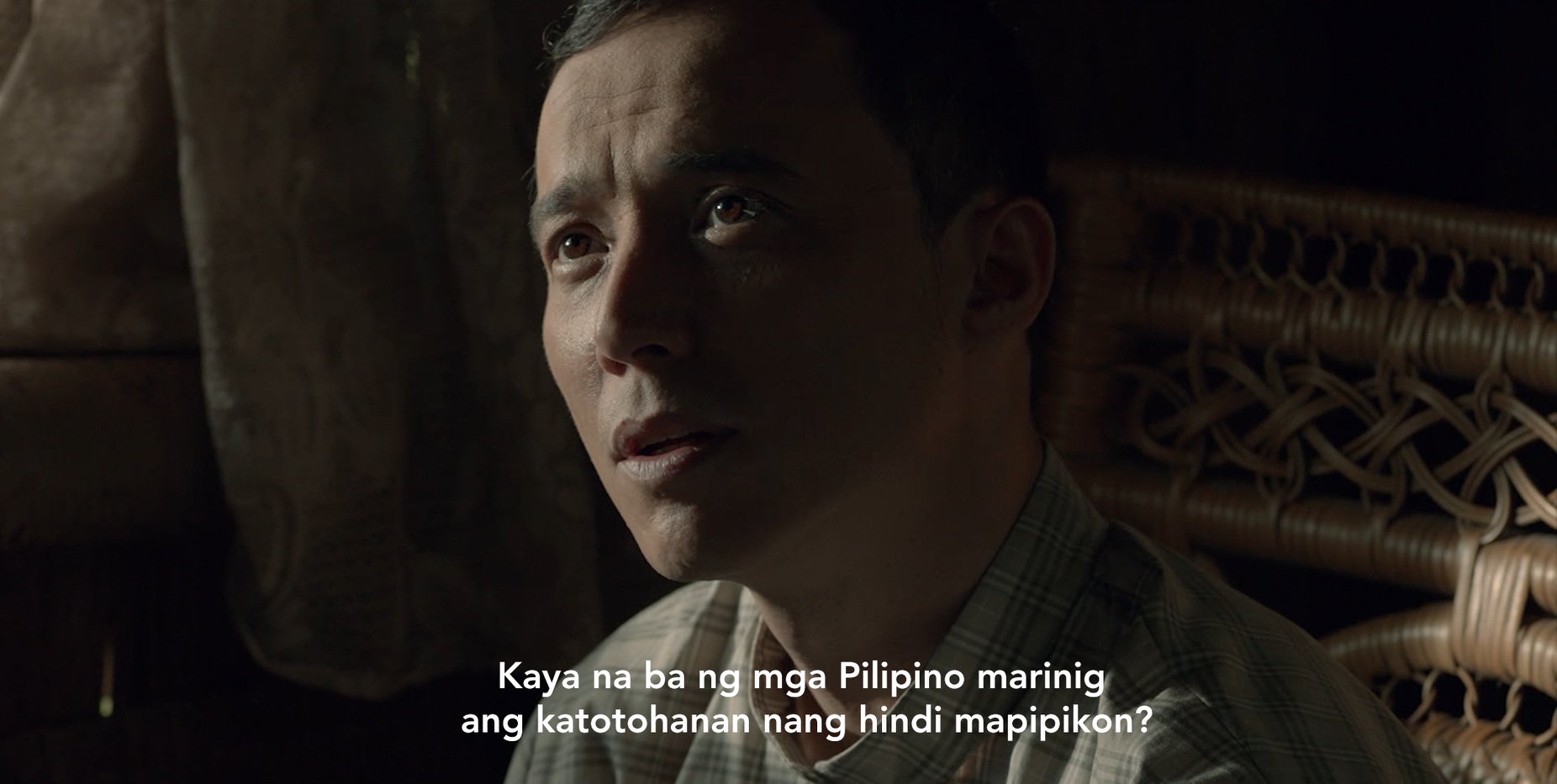 Most of the time, we watch movies because we want to escape our everyday realities. We want to see versions of life that are happy, romantically fulfilled—and too good to be true.
Goyo offers none of that. It isn't a fun, two-and-a-half-hour escape from life's woes.
"Building a better society through movies"
For Atienza, films are also not some escape from our problems. For him, they are a way to help build a better society. He proposes that the government should "screen" (read: censor) scripts before production to ensure "quality." Maybe that's why he mistakenly thought Goyo was bad.
But Goyo is more than a movie. It is a huge reality check that, while focusing on history, is eerily relevant to us today. It points out Filipino attitudes, disturbingly unchanged from Del Pilar's day, that we cannot condone anymore if we want true change.
It's easy to think that what we need in these dark days are inspiring saviors and heroes to follow. But it is precisely this kind of thinking that Goyo aims to overturn: Heroes are human. Perhaps, only human.
Ateneo de Manila University history professor Jo-Ed Tirol puts it perfectly: "When we tell the stories of our heroes, it is better off not as a story so hagiographical, or saint-like as to be unbelievable, but instead so driven by both frustration and eventual triumph as to be believable.
"Cowardice is not necessarily shameful… Teach our children that the best heroes are so very much like them, prone to indecision, only too mortal, faced by factors beyond their control, yet able to make the conscious decision to be the best that they can be… to answer the higher call of serving their country."
As we are constantly being distracted and narratives are being changed, Goyo is a solemn call to remember, examine, and consider what really matters. It challenges what we think we know about our heroes, our history, and most importantly, ourselves.
And if critical thought isn't the way to build a society, I don't know what is.
Photos courtesy of Goyo: Ang Batang Heneral Facebook Page.
Get more stories like this by subscribing to our weekly newsletter here.
Read more:
Students can now watch Goyo: Ang Batang Heneral for P150
Traitors in Philippine history who are only loyal to one thing
Bonifacio's flag was auctioned off for P9.3 million—should we have allowed it?
Read more by Pauline Miranda:
Jose Rizal might not be the hero we always thought he was
The Philippines doesn't have an official "National Hero"
The most IG-worthy spots in the new National Museum of Natural History
Writer: PAULINE MIRANDA