Chef Josh Boutwood's newest resto is an intimate 10-seater spot
Helm is now cooking for 10
info
Helm

International, experimental

6 p.m. to 10:30 p.m., Tue to Sat

0906-2341900

₱
It hasn't been long since Josh Boutwood introduced the concept of "pre-industrial dining" at his restaurant Savage, but already, the chef is opening the kitchen doors to his next culinary endeavor—and it's not far from the open fire grills.
Just a few steps away, you might spot the glint of a steel stove cookery embraced by a long strip of marble-laden tabletop; this intimate 10-seater space might more closely resemble the kitchen of an extroverted home cook throwing house parties­—and to an extent, it is.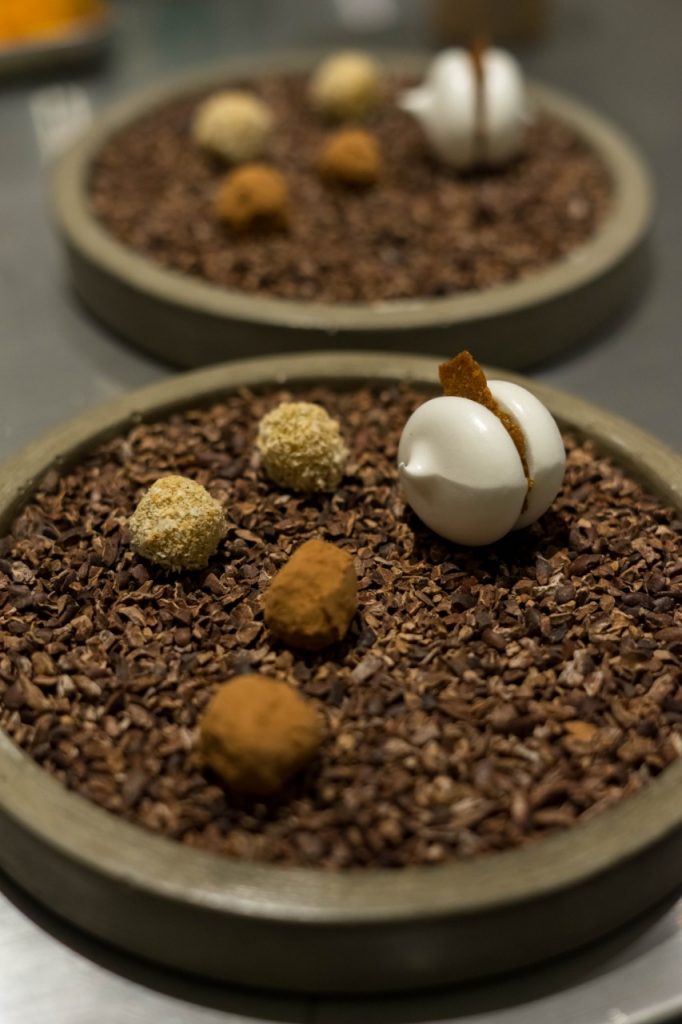 Helm is Boutwood's venture into his (and his team's) culinary experiments. What separates this from the equally cozy Test Kitchen, though, is that the roster of dishes that comprises a multi-course meal no longer varies from day to day—the ephemeral menu has established some sort of permanence, only shifting with the season, i.e. every four months or so.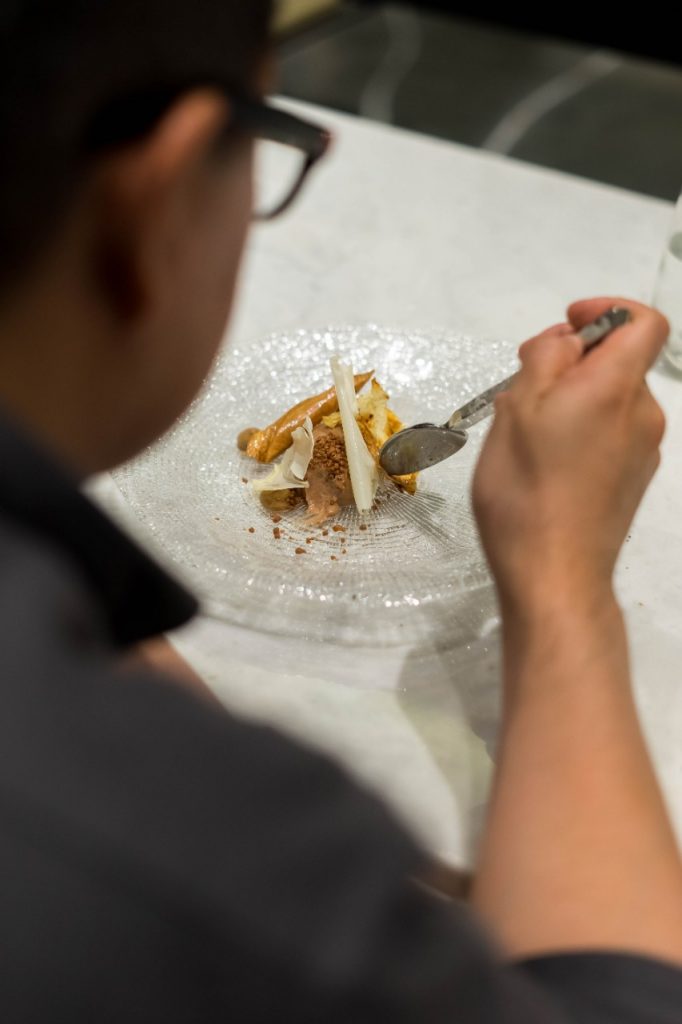 Playing on his fascination with triangles, the chef puts together plates using the concept of threes, whether it be through the ingredients, flavors, or textures. The food unmistakably draws from an amalgam of international influences and cuisines but melds into succinct dishes that strike a balance in taste just as much as they are striking to the eye.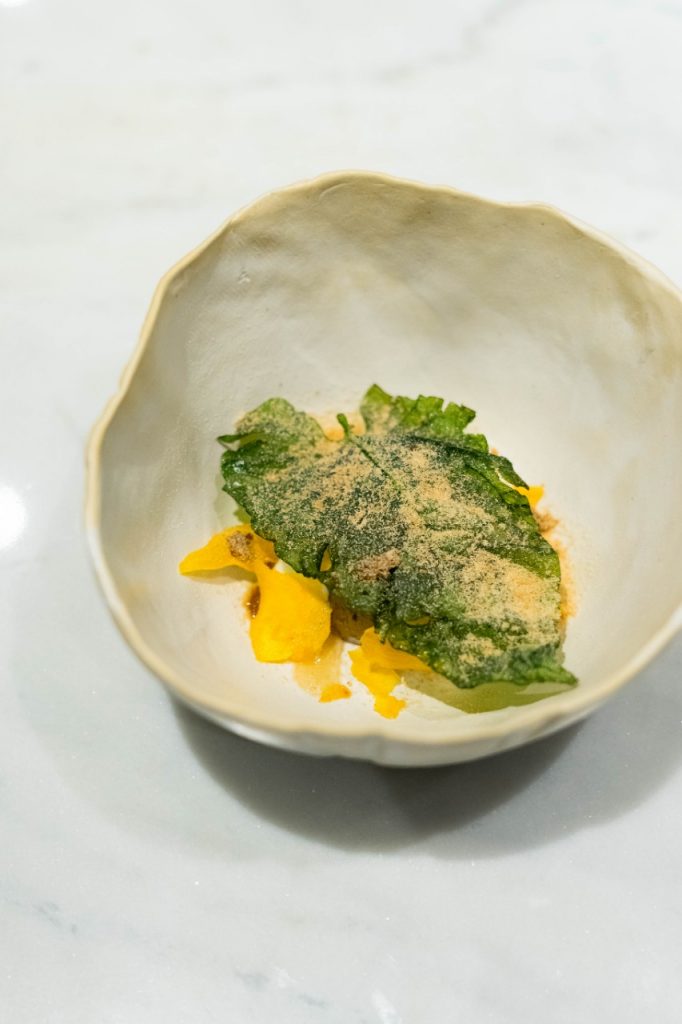 Boutwood's quick move into a new restaurant wasn't driven by greed, but rather by gluttony.
On seating
With the intimate seating, Helm operates on a reservation basis. Starting Oct. 3, the 10-seater will be accepting seat reservations through the online ticketing service, Ticket2Me.net, as well as the Ticket2Me iOS and Android apps.
Guests may choose their preferred seating time between 6 p.m. or 8:30 p.m.
Boutwood explains the move: "[This] was inspired by what we are trying to achieve at Helm. We wish to move beyond restaurants that only strive to serve sustenance and provide our guests a dining experience more akin to a culinary performance."
"By establishing this ticketing system, we also hope to encourage our guests to honor our seating times as one would for a theater show, film screening or airline flight. This innovation is only the beginning as we continue to create meaningful experiences and shape memories for all our guests."
This story originally appeared in Southern Living Discourse Issue
Read more:
Everything is cooked over open fire at Savage
WATCH: How chef Josh Boutwood cooks simple dishes
Chef Josh Boutwood's survival guide to Manila's culinary scene
TAGS: helm josh boutwood
WHY GO?
Go for the inventive seasonal menu using familiar local ingredients
MENU