Everything is cooked over open fire at Savage
Chef Josh Boutwood's personal challenge: Do not use anything gas or electric
info
Savage

Pre-industrial, grill

11 a.m. to 3 p.m., 6 p.m. to 10 p.m. daily

0915-3339456

₱

P1,800 for two people
It is undeniable that the restaurant industry is growing at a rapid pace. There's always something new opening every week, at every corner, each with some groundbreaking, first-of-its-kind (or so they claim) concept. Many try to compete, setting off to outdo others on the playing field. But not Savage.
Despite the ferocious connotation to the name, Savage, chef Josh Boutwood's newest addition to his culinary portfolio, is anything but brutal nor uncivilized. The restaurant harks back to the origins of humanity—in the belief that it was through "taming fire" and learning how to cook that humans evolved into what we are now.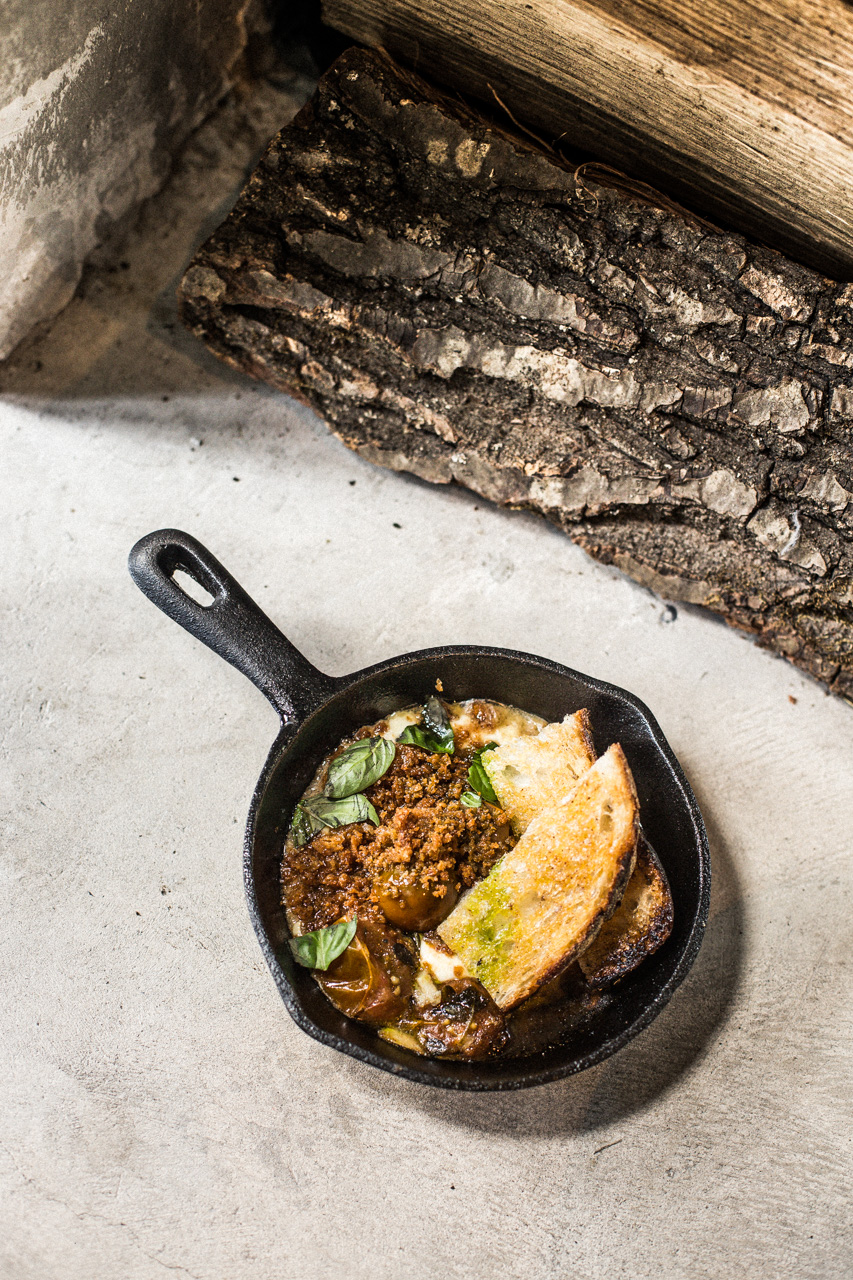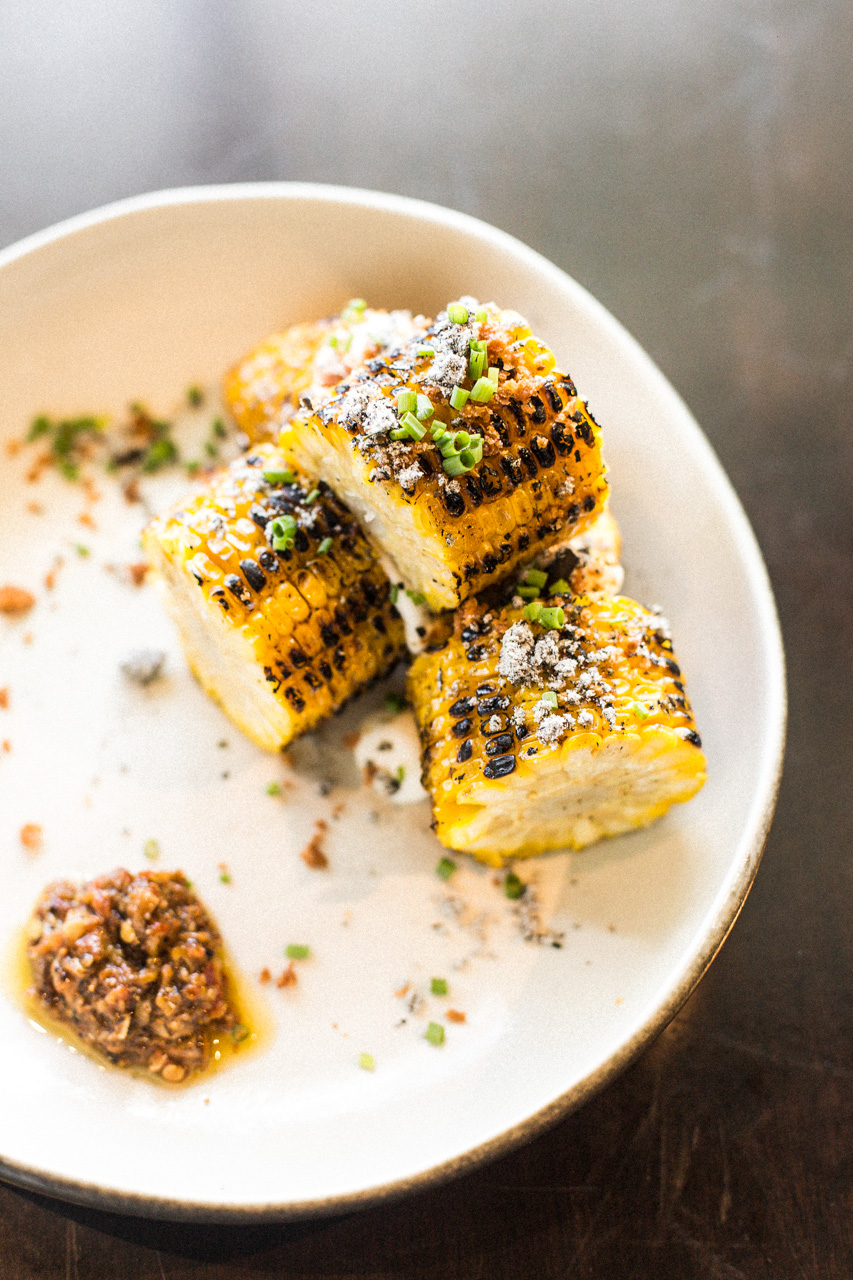 Savage calls itself "pre-industrial dining," focusing on cooking with open fire. Aside from this, the star of the menu lies not so much in the process or technique, but rather in the raw ingredients. "When it comes to Savage's menu, sourcing locally, understanding provenance, and working with zero waste are not marketing taglines," Boutwood says. "They are our bible, our way of thinking. In the end, the ingredient is king."
The plans for Savage was conceived in the early days of The Test Kitchen, Boutwood admits. "It took a long time for the tree to bear fruits," he says. "In that time period, we wrote multiple recipes and menu iterations. And I'd look back on it and…change things I didn't feel would work. When we got the construction (of Savage) turned over to us that was the only time we were able to test the final menu we had."
Despite spending some time simmering, so to speak, Boutwood was sure Savage would revolve around the wood grill.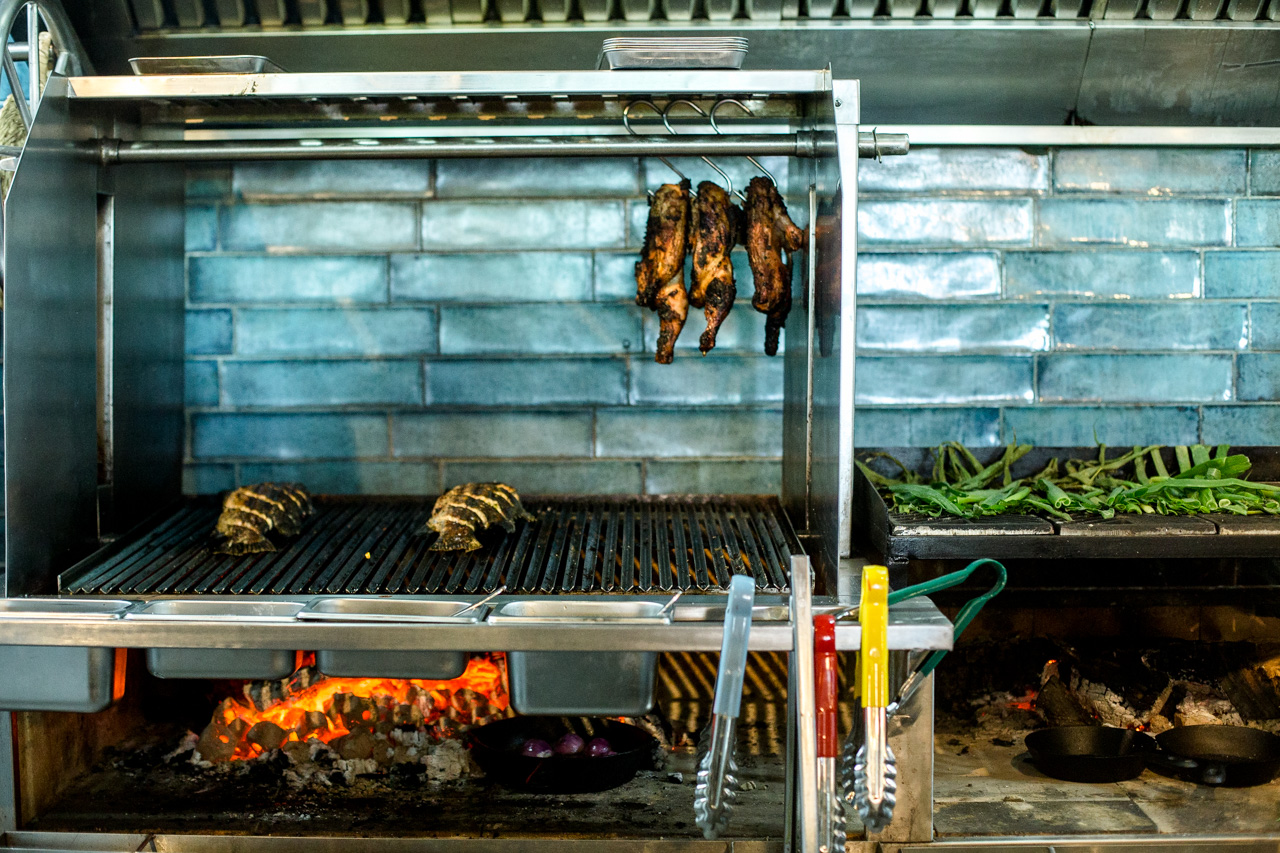 The idea of focusing on the grill was out of Boutwood's desire to challenge himself. "I wanted…to do something that was more challenging and difficult to execute, so the logical thing was to cook [without using gas or electric]."
The heavy use of the grill is obvious in the dishes that leave Boutwood's Savage kitchen. The charred romaine salad, for starters—obviously has the smokiness imparted onto the pieces of lettuce. One normally doesn't think of grilling salad, but this one works to add a subtle layer of flavor to your usual serving of greens.
Meanwhile, the barramundi fish takes a similar profile to classic baked fish in that it is savory and tangy (thanks to the lemon half), but also bears the smokiness from the grill.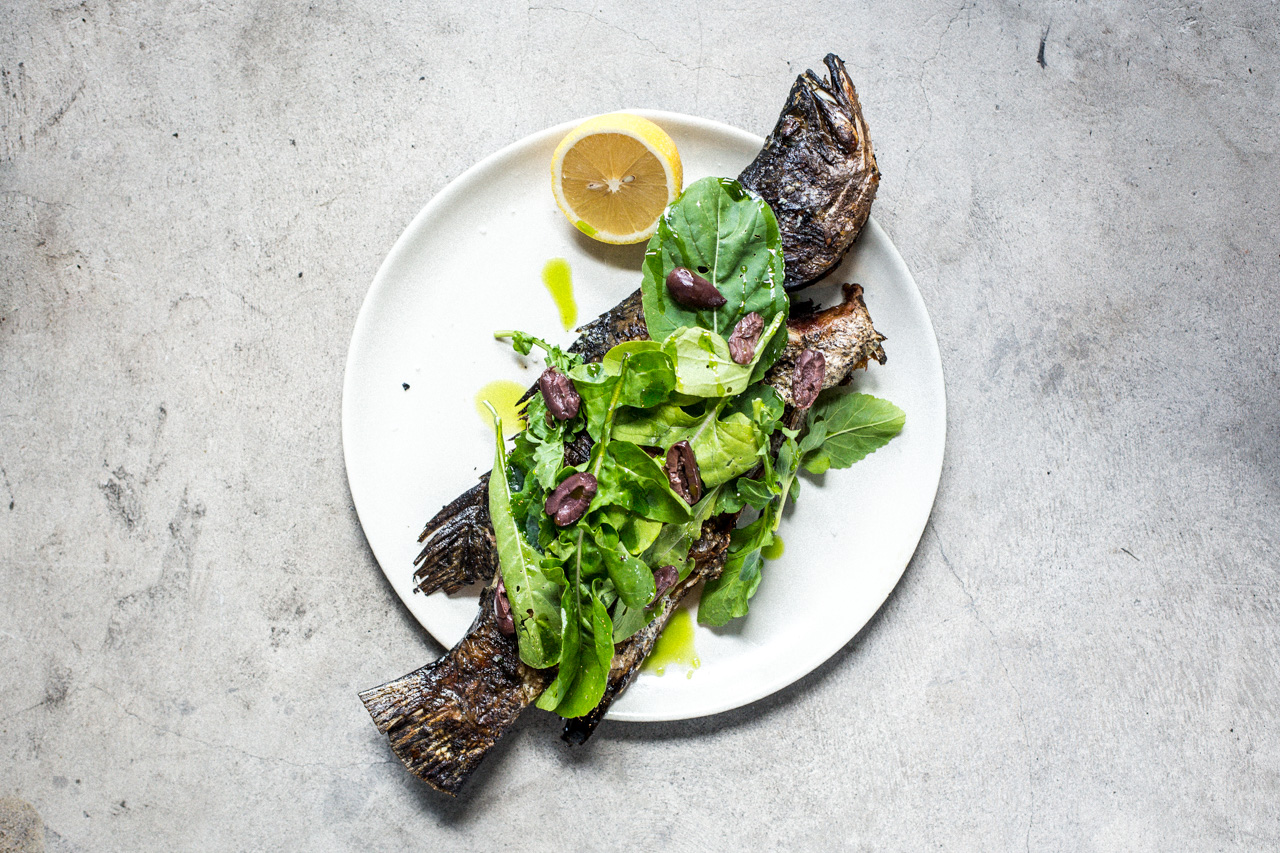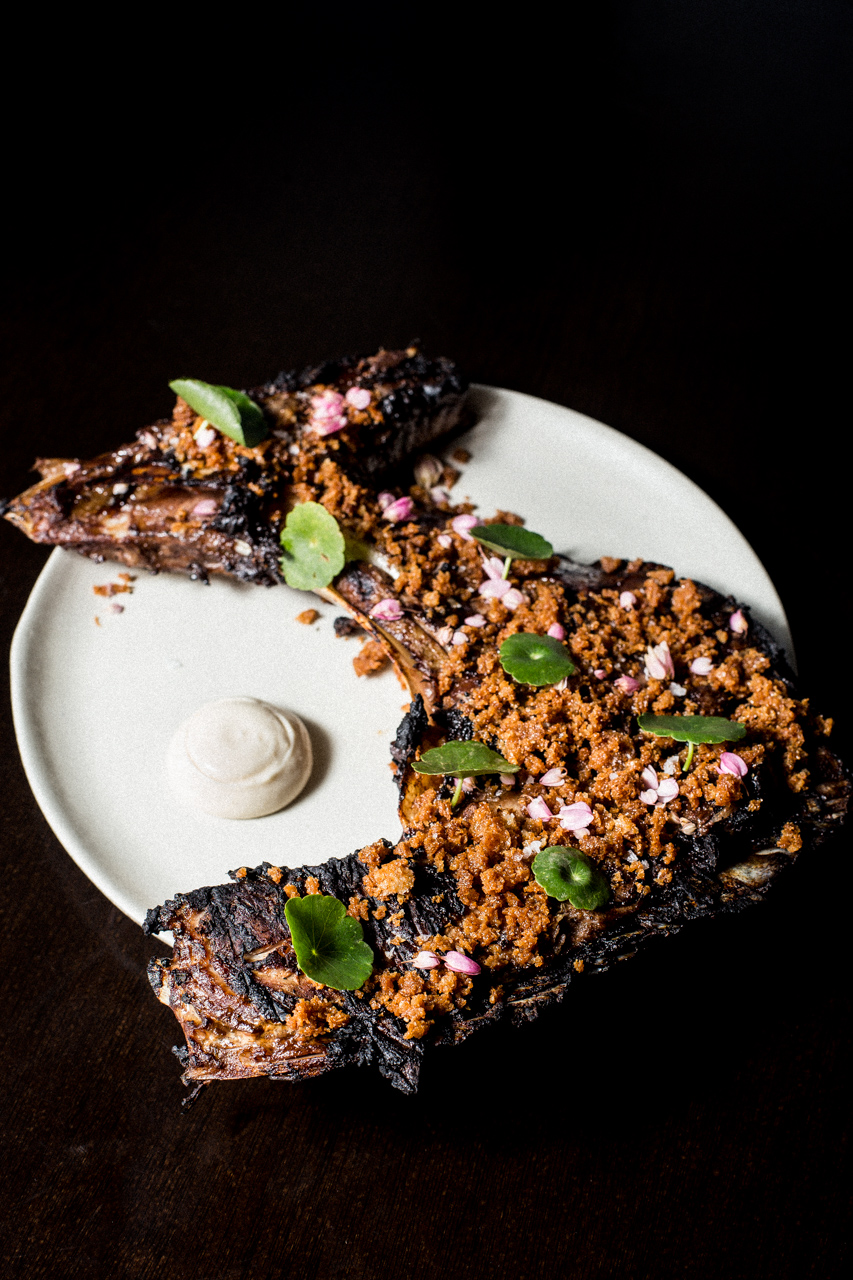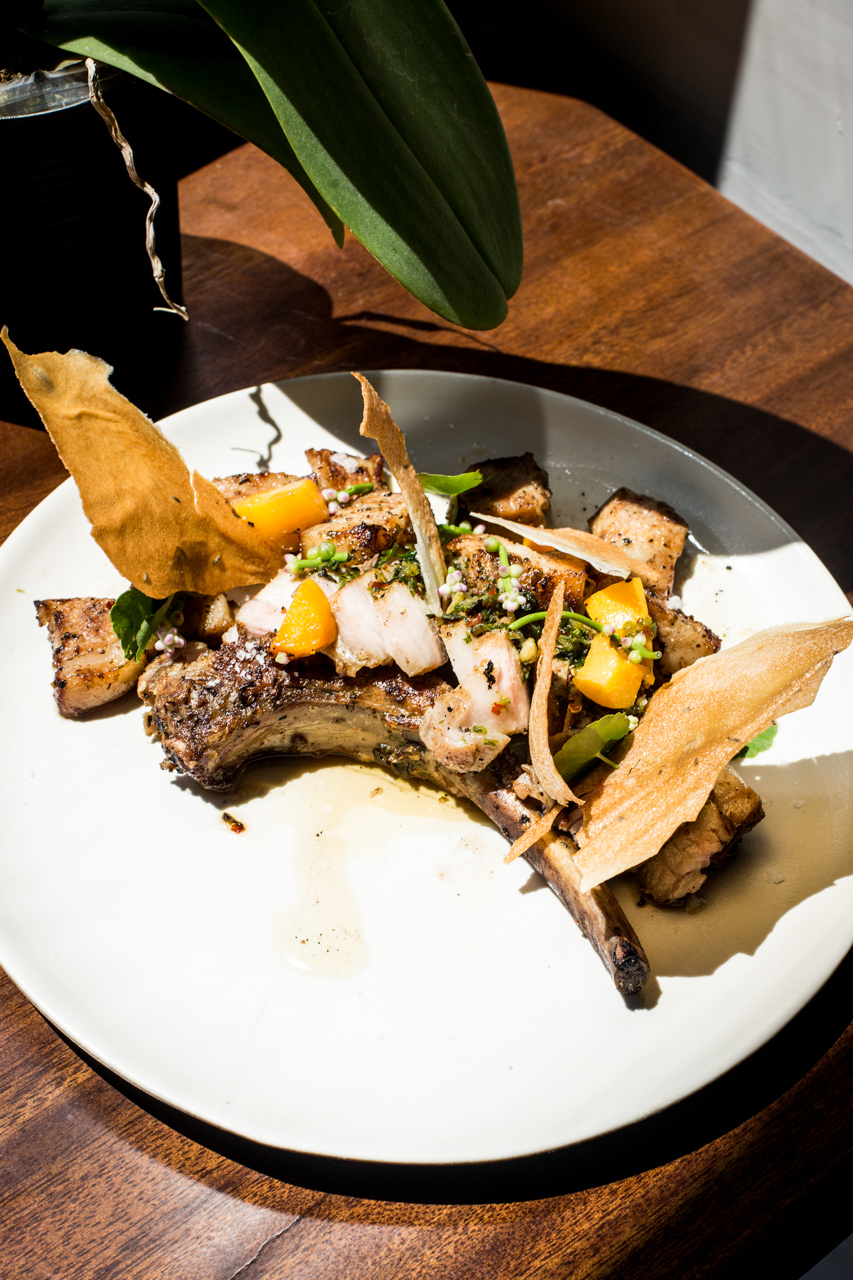 Even more impressive is the tuna jaw, served with a subtle tasting miso emulsion and topped with bread crumbs and cadena de amor flowers. It is recommended that you eat this by cutting a piece of fish (with all its toppings), and add a scrape of miso emulsion. The result is a mix of flavors and textures that complement each other rather than overpower the palate.
For a different take on grilled meat, try the King Edward pork chop. The meat is perfectly cooked, tender and flavorful, served with peaches, lavash (an unleavened bread), and gotu kola leaves, all of which add texture and complement the savoriness of the meat.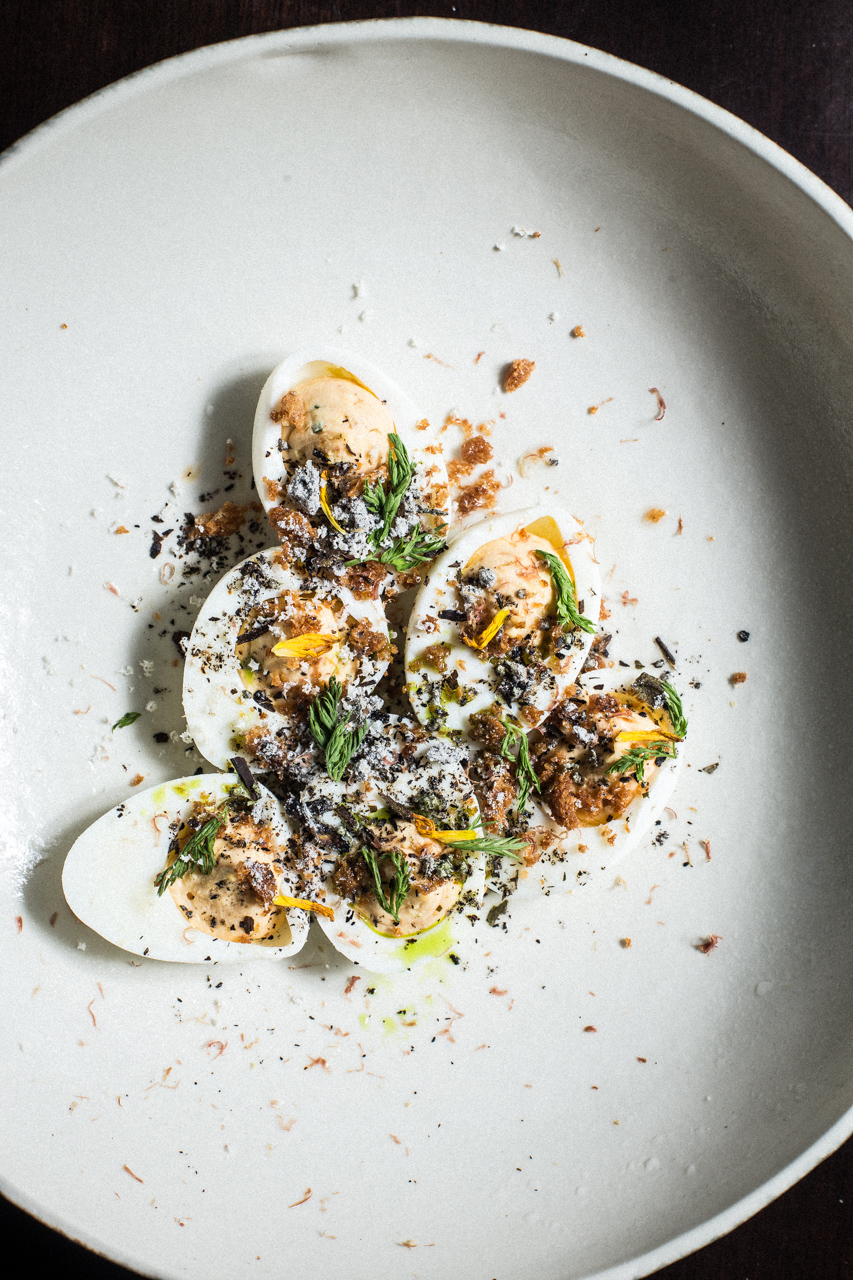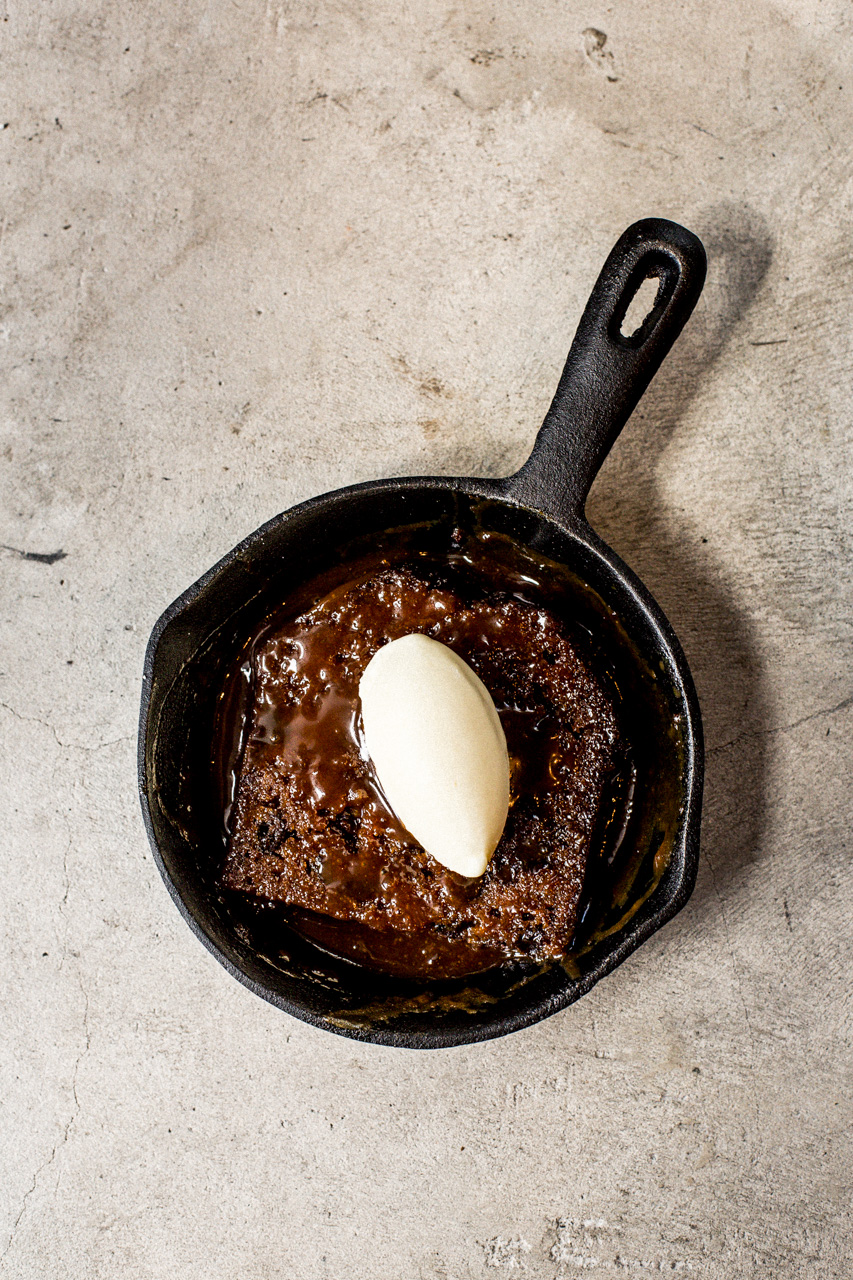 The play on textures is present even in the menu's "snacks" section and desserts. Take the deviled eggs, which has a mild, light flavor but is sprinkled with onion ash (which they make in batches in-house), cosmos flowers, and grated ox heart. The sticky toffee pudding, on the other hand, is an unassuming dessert in that it looks like your regular toffee pudding topped with vanilla ice cream. Yet one bite of the dessert proves it's anything but. After the sweetness that's expected of toffee comes the hint of the grill.
Aside from going back to the primal method of cooking, Boutwood also aims for Savage to be, as much as possible, zero-waste. "[Our zero-waste concept goes two ways. First,] it's to make use of 100 percent of the animal or produce. The other way is to close the loop," Boutwood explains. "Closing the loop means sending it either to a recycling factory where they can process those particular items. The other is for our organic matter, that will go back into composting. Back to the original farm the organic matter came from. So then we just created this loop where farmers supply, we cook, any waste goes into buckets, those buckets go into composting, composting go back to the farmer, then farmer grows vegetables for us."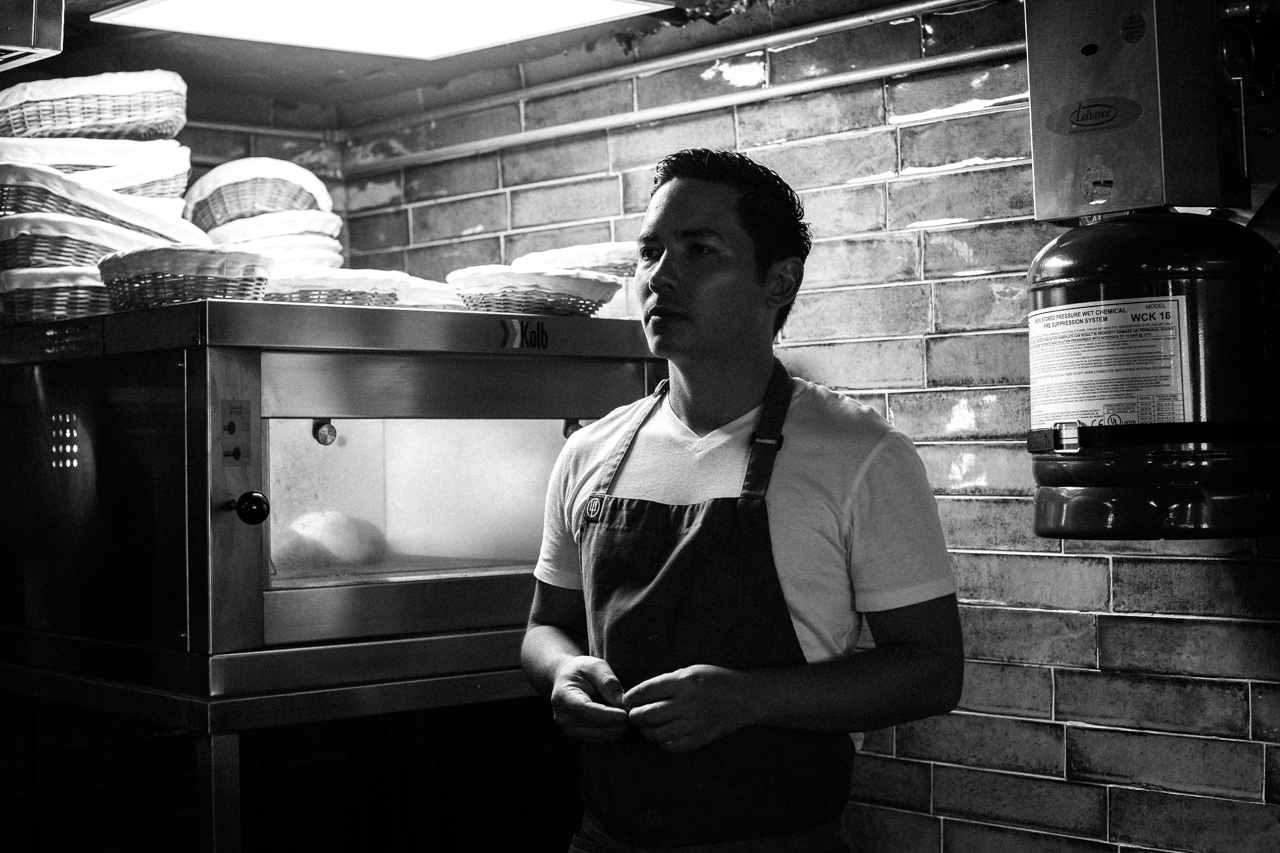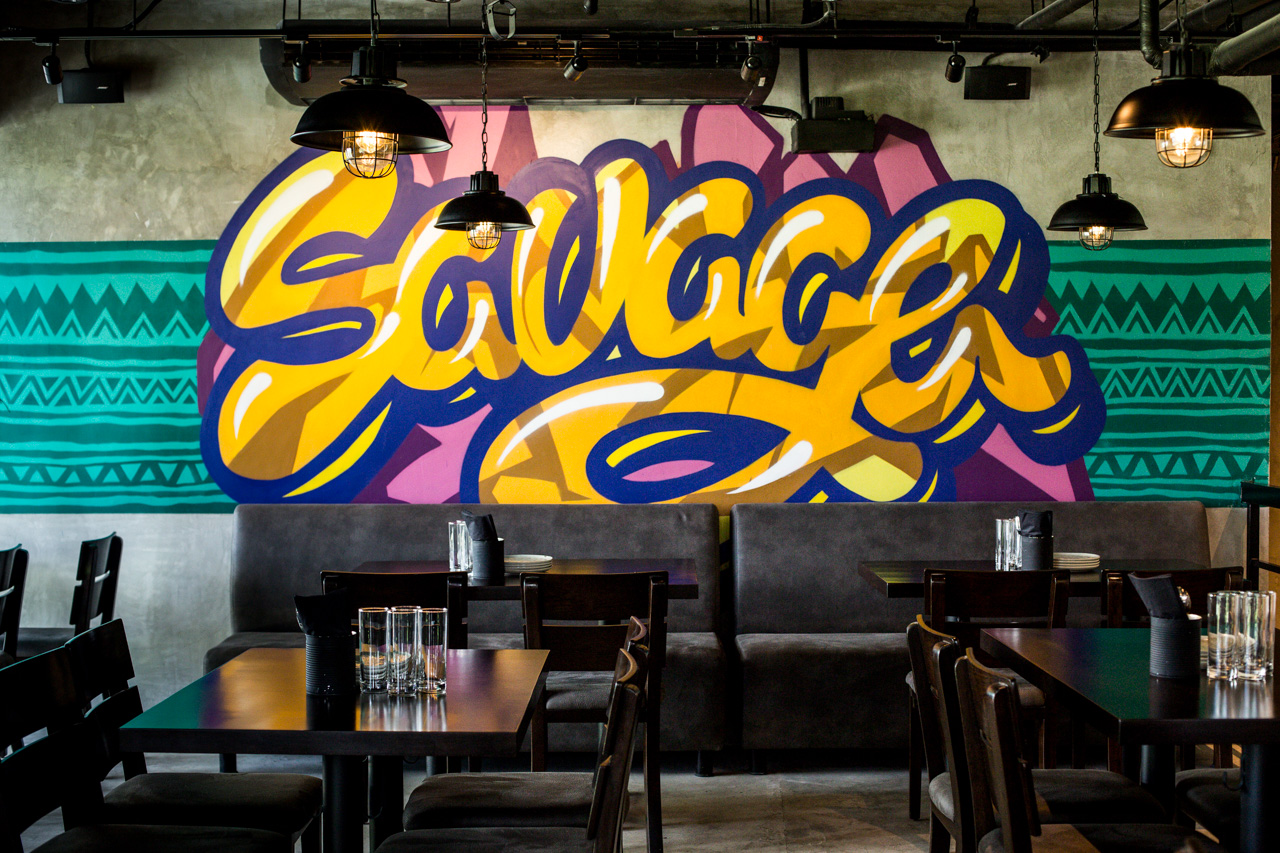 While it's still not possible to be 100 percent zero-waste for the entire establishment due to product packaging and the lack of proper plastic facilities in the country, Boutwood still holds onto the dream. "It's a continuous work in progress, a continuous learning process for [us] because we want to make sure [about] what goes in our loop… [But] there are other countries that have found ways to incorporate [plastic waste] into building materials and things like that. So one day, I hope we become the first 100 percent zero-waste restaurant or group in the Philippines." 
Read more:
Chef Josh Boutwood's survival guide to Manila's culinary scene
WATCH: How chef Josh Boutwood cooks simple dishes
Try the ever-changing menu of the Test Kitchen
TAGS: eats grill josh boutwood nolisoli restaurant Savage
WHY GO?
The King Edward pork chop features perfectly cooked meat paired with mildly sweet peaches and unleavened bread for a mix of flavors and textures.
MENU