Art Fair Philippines is just around the corner with the 2020 edition's aim of expanding its reach, you can bet that The Link will once again be filled with an array of meaningful works. That said, I remember the first time my friends and I went to Art Fair in 2018, foolishly thinking we could take in all the works that occupied the four floors of The Link in one go. So when hunger struck our Quezon City-accustomed stomachs, we didn't really have a clue where to get food that could match the experience we were having. So we've compiled a list of establishments around the area so you won't have that same hunger horror plot twist anymore. 
Glorietta complex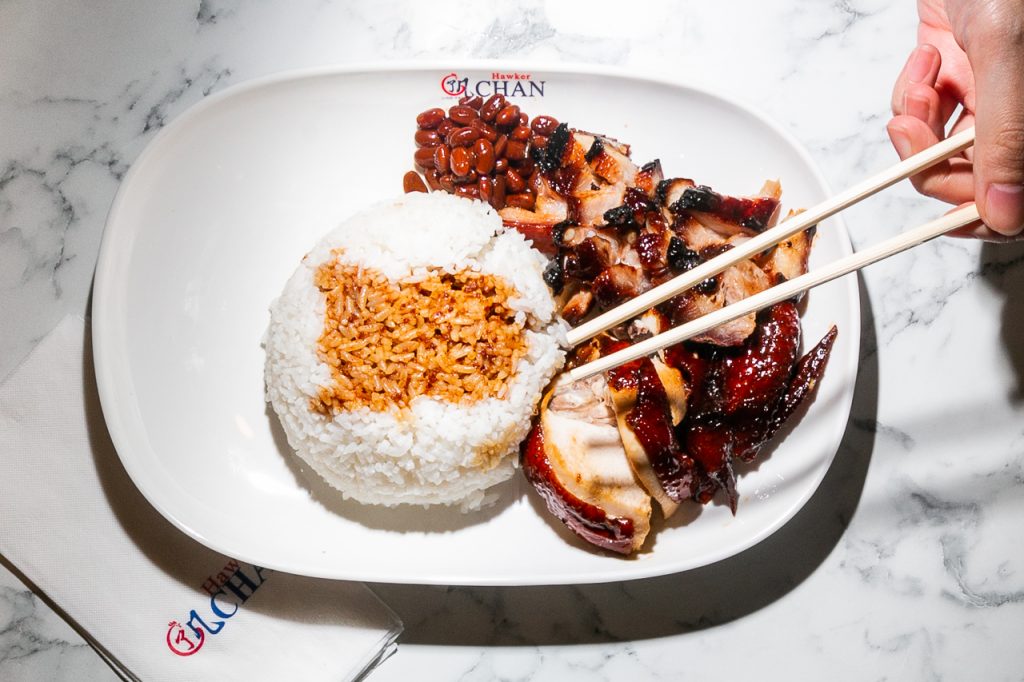 1st Floor, Glorietta 3, Ayala Center, Brgy, Makati
Hawker Chan brings Singapore's vibrant food scene to ours; most especially its meticulously crafted offerings in the likes of their Hong Kong soya sauce chicken rice and noodle that has earned them a Michelin star. Even so, the franchise remains to offer their dishes at an affordable price. A full meal at this place for P200? Yes, please.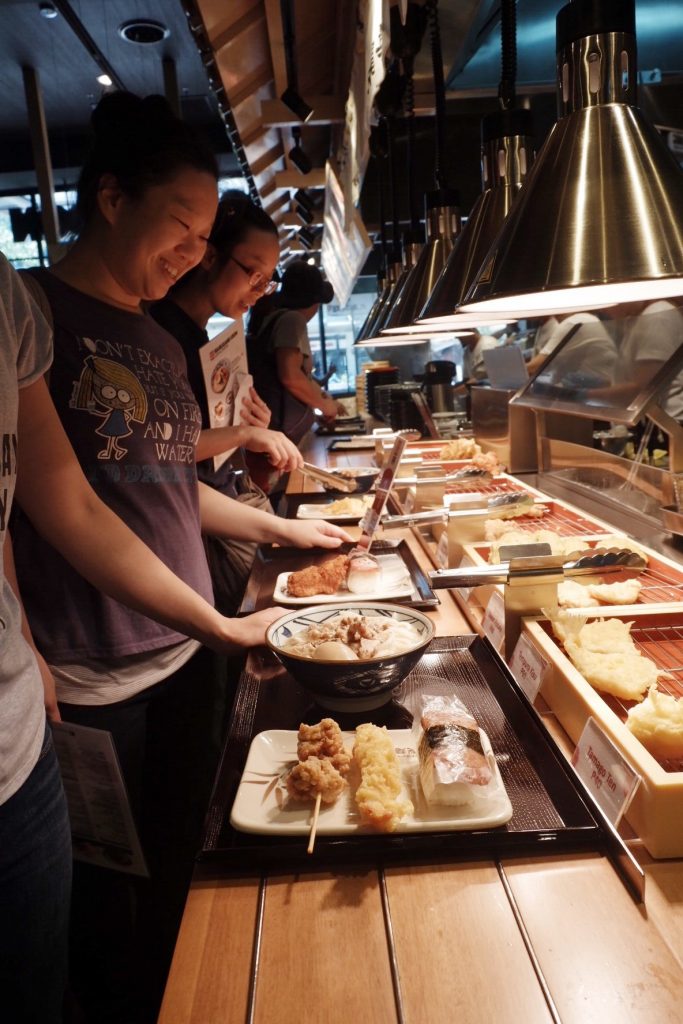 3rd Floor, Glorietta 4, Ayala Center, Makati
Marugame Udon is probably the first restaurant in the Philippines that specializes in Udon as it brings a wide and customizable selection of toppings, side dishes and condiments that start at P95. What's more is that you also get to pick whether you like your udon served hot or cold. So, make your way to their branch at Glorietta 4 if you're looking for a certain noodle pairing that day.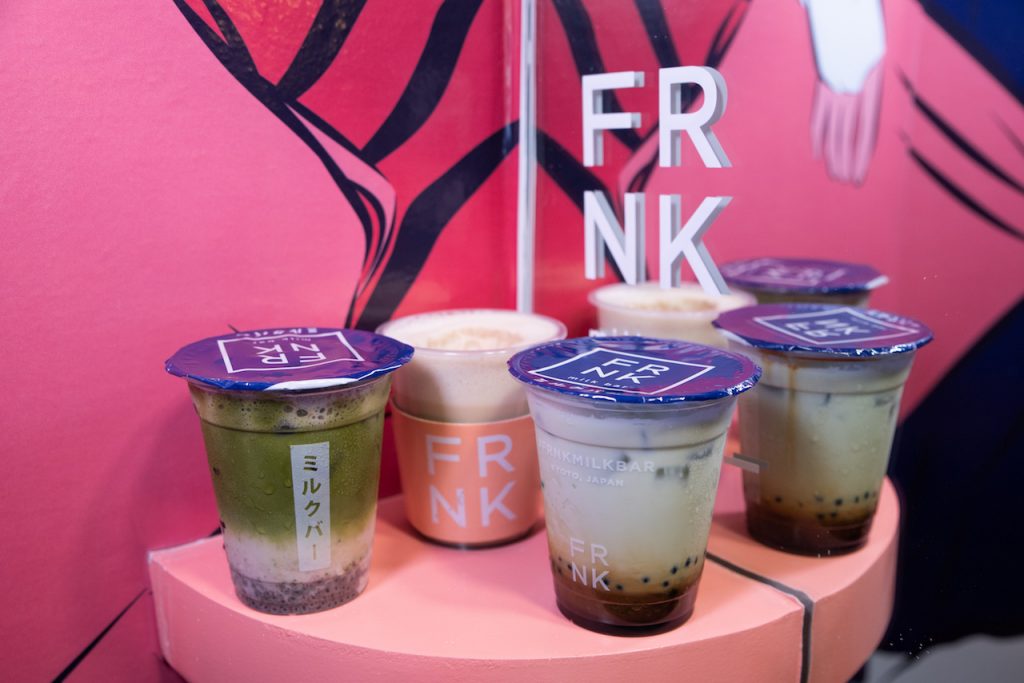 1st Floor, Glorietta 3, Ayala Center, Makati
Ever since FRNK Milk Bar opened its first branch in Glorietta 3, the Japanese milk tea brand has been taking the local beverage scene by storm. This may as well be due to the franchise's very specific and layered flavors as well as the fact that it provides customizable milk base options for those who are lactose-intolerant, gluten-sensitive and vegans.
Glorietta Food Choices
Bunsies 
https://www.instagram.com/p/B4llv5tllJb/
Third floor, Glorietta 4, Ayala Center, Makati
I don't know about you but there are days when I want to eat something as heavy as rice meals without really having a full sitdown meal. Enter Bunsies in Glorietta Food Choices with its adorable franchise name and a really neat concept of a compact rice meal in the shape of either a burger or a rice bun.
Farina fresh
Third floor, Glorietta 4, Ayala Center, Makati
Another option from Glorietta Food Choice is Farina Fresh. Pair pasta made from scratch with sauces ranging from pesto, shrimp alfredo, truffle, puttanesca and spicy Diavola at well-known chef Josh Boutwood's innovative fast pasta concept.   
Peppy Olive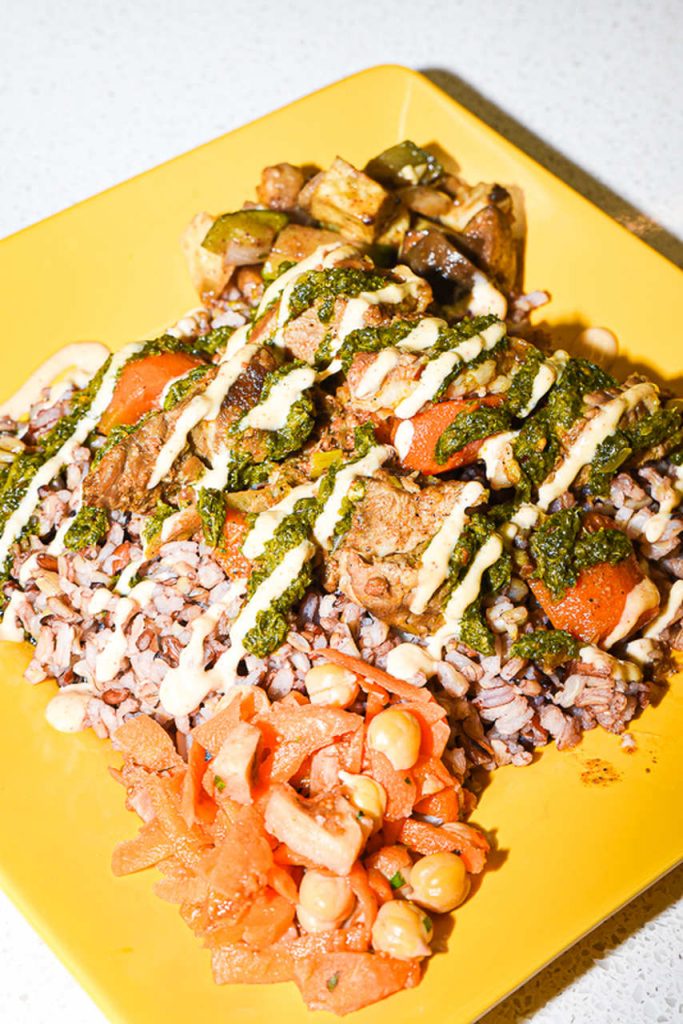 Third floor, Glorietta 4, Ayala Center, Makati
For fresh, healthy but nonetheless scrumptious Mediterrenean meals on the go, Peppy Olive's branch in Glorietta offers a revamped and customizable menu for people from all walks of life. 
Ayala Avenue
Berde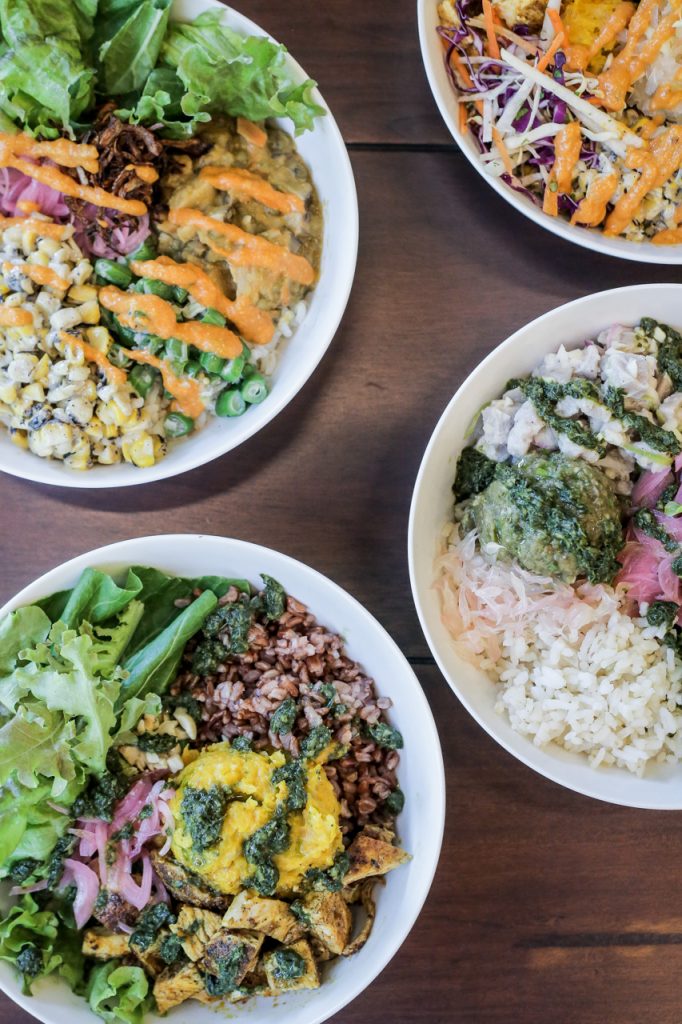 Ayala Triangle, Makati City
At Berde, aside from five signature bowls inspired by Filipino flavors like monggo, kare-kare and adobo, you can also create your own bowls and fill it with other kinds of ingredients and protein you want from their selection. 
UCC Mentore
https://www.instagram.com/p/B3D2pSjH7OB/
Park Terraces Square, Palm Drive Cor. Ayala Center, West Dr, Makati 
Mentore by UCC beside Fairmont showcases in their coffee laboratory five different methods/options of brewing that allow for an eclectic mix of Java options. Besides this, they also actually have a full line-up of modern takes on Japanese cuisine like their Yoshoku spaghetti and soup, Japanese curry and mixed fry platter. 
Cai Be Vietnamese Cuisine
https://www.instagram.com/p/B7zcugSBhZz/
G.T. International Tower Ayala Ave., Makati
Cai Be is a freshly opened authentic Vietnamese cuisine restaurant just at the G.T. International Tower. There are a lot of reasons why you should try the underrated cuisine of the Vietnamese. Not only is it delicious, but it is also really healthy. Right off its constantly leafy and colorful presentation, you'll be sure of the fact it is one of the most balanced foods out there as it's low in fat, gluten-free and jam-packed with vitamins and mineral
Greenbelt
Out of all of Din Tai Fung's branches, the one in Greenbelt might just be the most fascinating as it holds up a 200-seater space and is decorated with art pieces by Mars Bugaoan and Reese Lansangan. Try  some Michelin-starred xiao long bao as well as a distinct collection of brown sugar milk teas in this well-curated establishment.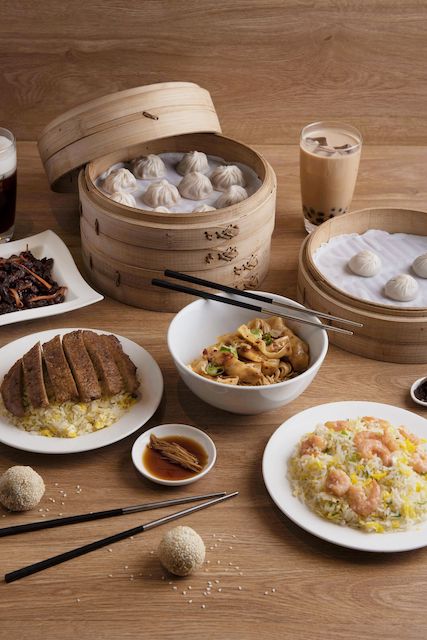 Second floor, Greenbelt 3, Ayala Center, Makati City
For a dining experience that's as colorful and inventive as art, you might want to call ahead and book a table at Ooma. Pioneered by The Moment group and chef Bruce Ricketts'    exploration of Japanese staples, you'll find almost every flavor pairing of sushi as well as well-crafted donburis and aburi makis all served in a hip and casual dining environment.
Chimara Feel Good Kitchen
4F Greenbelt 3, Ayala Center, Makati City
Chimara Feel Good Kitchen is  known for being a neo vegan café that started in 2002 and has been catering to the emerging health conscious market in the Philippines by providing a wide-array of protein, carb and plant-based options to suit each person's lifestyle and nutritional concerns. 
Legazpi Village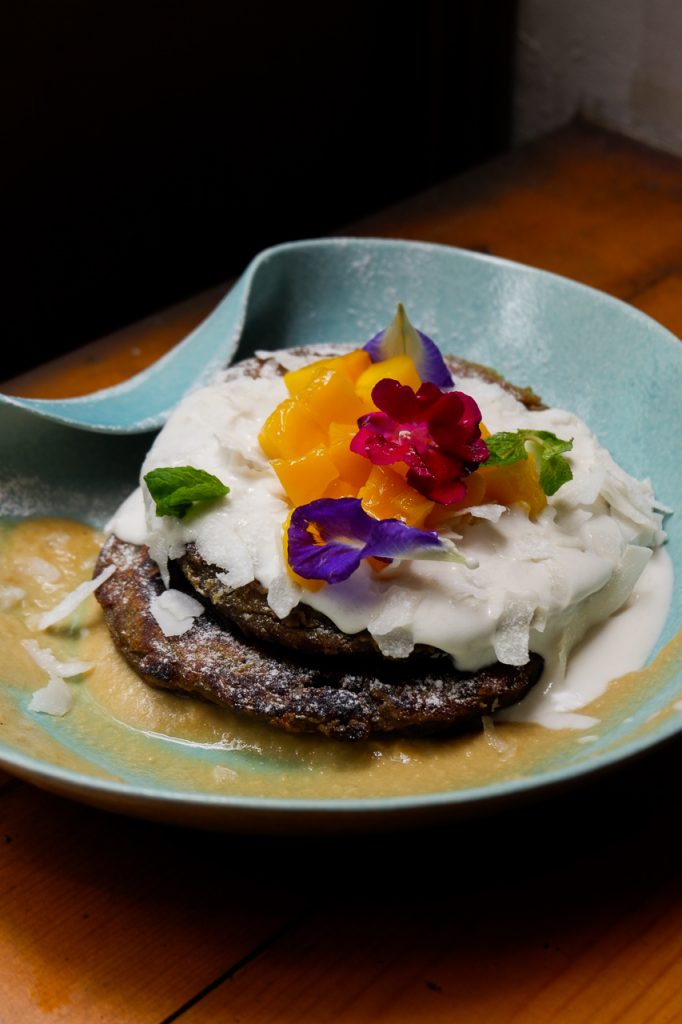 106 Esteban, Legazpi Village, Makati
If you're planning on being an early bird for this year's fair and want to fill up right before you go in, Your Local's eclectic breakfast menu is for you. A combination of Indonesian, Malay and Peranakan cuisines and American breakfast staples, we're sure you'll find something for your specific early cravings like their coconut-chia stack with kaya spread or maybe their elevated version of an avocado toast. 
Green Bar Café
https://www.instagram.com/p/B8nlprHHkPa/
106 Aguirre, Legazpi Village, Makati
We, of course, didn't forget to suggest anything for our vegan friends who'll be attending which is why we put Green Bar Café on this list.  The restaurant in Legazpi Village offers an extensive and versatile plant-based menu that will you can constantly come back to many times of the day. They've got you covered from wraps, sandwiches, rice bowls even to desserts like donuts and cookies. 
https://www.instagram.com/p/B0xCq5DHb6Q/
Bolanos St. The Grand Midori Makati, Legazpi Village, Makati
Modern French gourmet restaurant Metronome is Robuchon-trained Miko Calo's first fully-fledged restaurant was one of the most anticipated restaurants last year. But even after proving itself to be deserving of all the buzz with its exceptionally crafted dishes like their foie grass tart,  the restaurant offers an approachable and non-intimidating menu. So you probably wouldn't find yourself at a loss if you suddenly decide to treat yourself to this fancy place after the fair.
Salcedo Village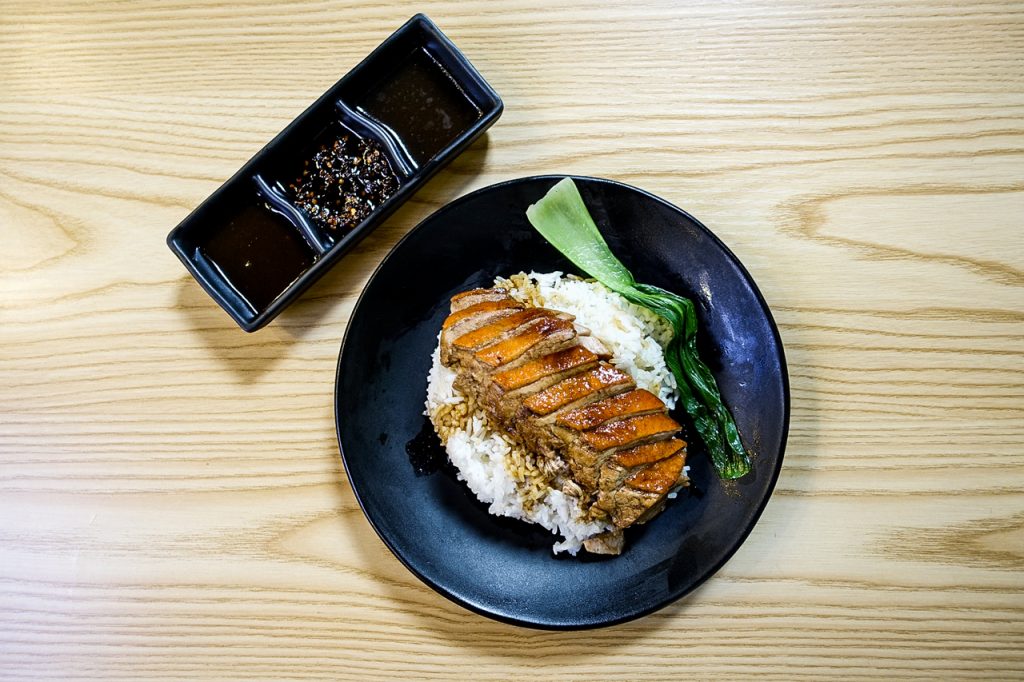 Attending this year's Art Fair would also be the perfect opportunity for you to try affordable roasted duck that's not in Binondo, Greenhills or Banawe in QC but rather just in Salcedo. For less than P300, you can already enjoy their roasted duck rice meal along with some dimsum. Budgetarians, rejoice. 
Habitual Coffee 
https://www.instagram.com/p/B3D-m8MHEQZ/
Paseo Heights, Salcedo Village, L.P. Leviste St., Makati
To get some good cuppa to recharge your system, a branch of the growing Habitual Coffee franchise is just around Salcedo Village. The third wave cafe not only champions premium-grade Philippine Arabica beans but is also widely known for having one of the best AeroPress hand-brewed coffee.  
Rambla 
Frabelle Corporate Plaza, Tordesillas St., Salcedo Village, Makati
If you're recently just getting into the tapas fascination, Rambla offers inventive versions of these well-adapted Spanish dishes that could really push you to explore the many ways it can be reinvented to fit certain cultures like from its  Mediterranian roots to our local palate.
Get more stories like this by subscribing to our weekly newsletter here.
Read more:
Everything you need to know about Art Fair 2020
Here's how to get started on your Art Fair 2020 experience 
A guide to all the workshops, exhibits and activities during 10 Days of Art
Writer: JOY THERESE GOMEZ