It's honestly mind-blowing to think that Metronome, the restaurant by chef Miko Calo, is her first fully-fledged restaurant. Call it the Nelson Mandela effect but the Mindanao-born, French-trained chef has become a fixture in the Manila culinary scene the last few years, so knowing that this is her first is a little strange, but frankly, a long time coming.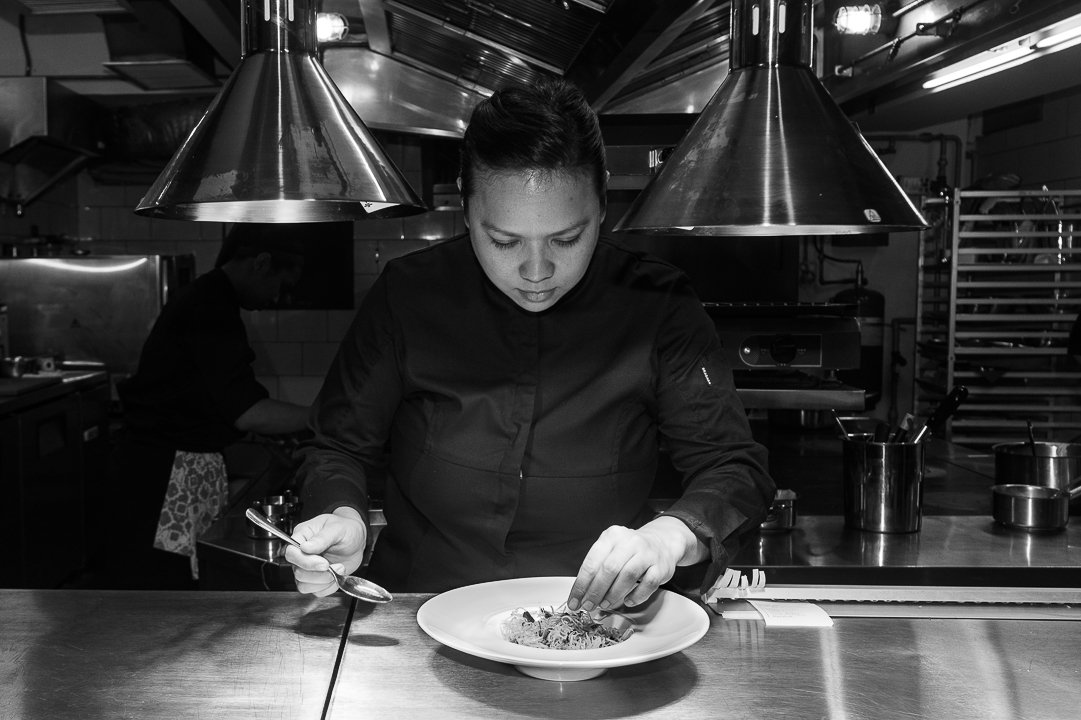 So it isn't a surprise that the white tablecloth restaurant she recently opened together with partners RJ Galang, Elbert Cuenca, and Alain Borgers located at the back of The Grand Midori Makati was one of the most anticipated restaurants of the year. It's natural for anyone to be wary of the hype, but the excitement over Metronome wasn't fake. After making a name for herself overseas as a chef trained by Joël Robuchon himself (and after graduating top of her class at Ferrandi Paris), starting the Underground Supper Club, and co-creating the menu of Bakerē Café with her cousin Galang, a "Miko Calo restaurant" just made sense.
So what does it look like?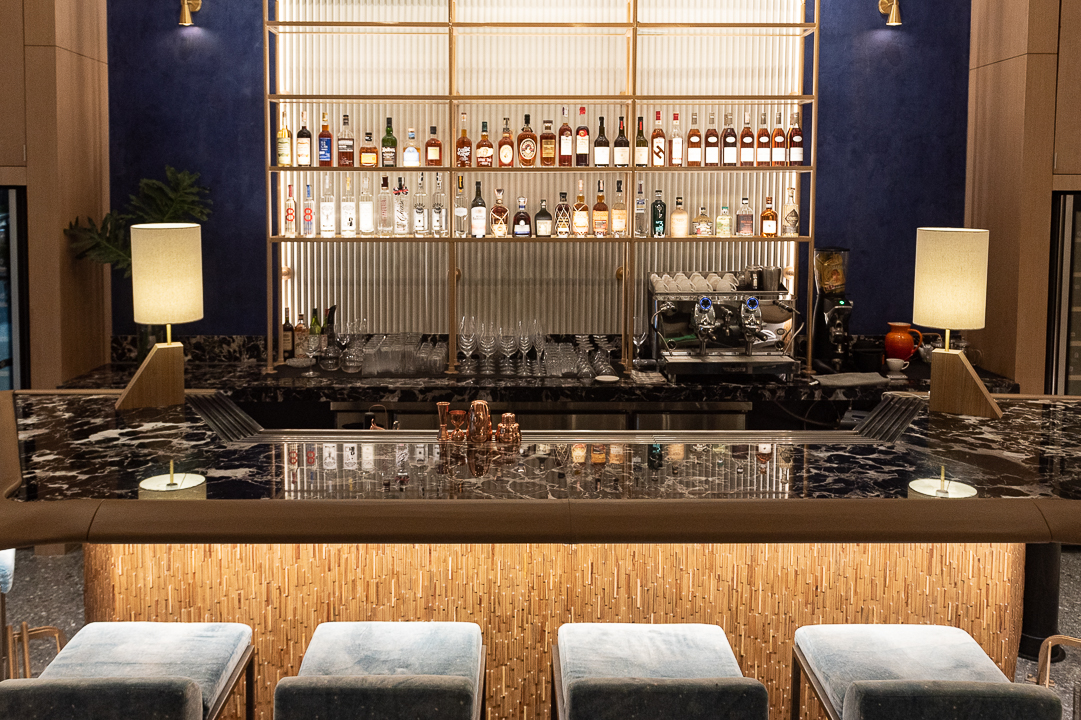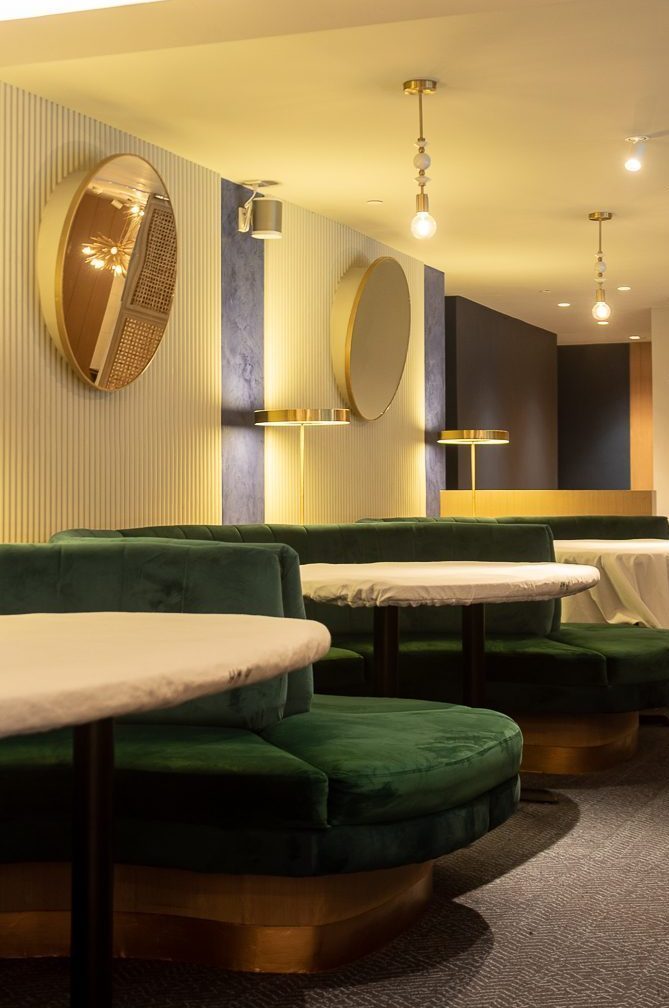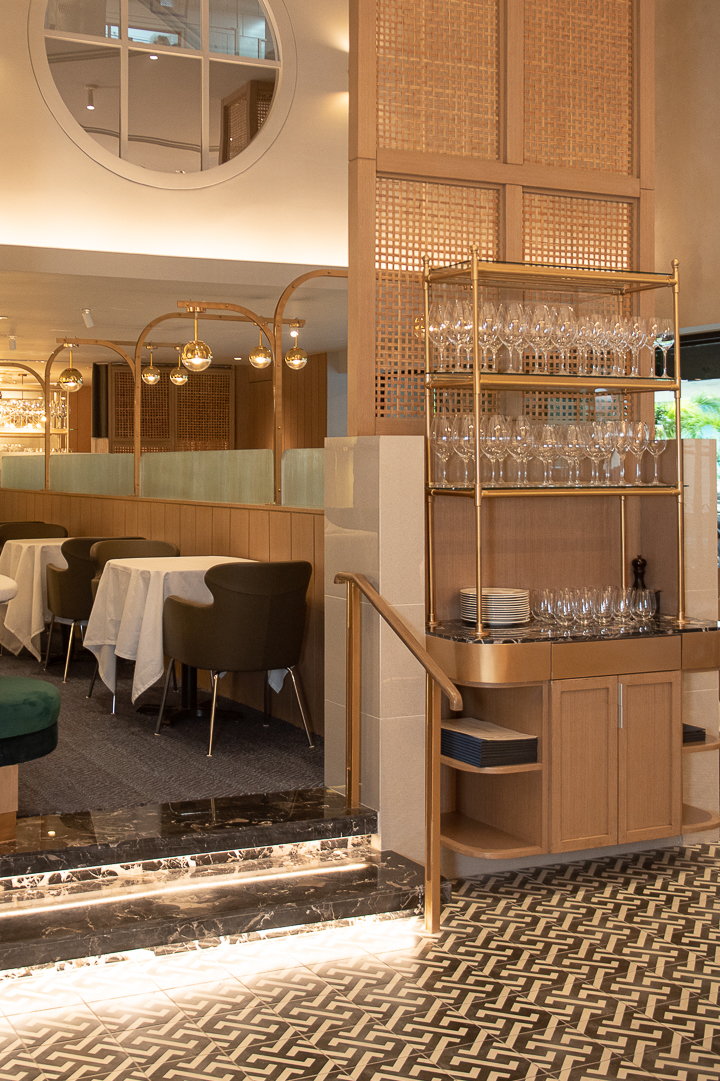 Stepping into the space once occupied by Hibana, you'll find a sleek—yet charming—place, with a bar that greets you at the entrance, a dining area divided into two levels (a series of steps leading to an elevated level with plush, curved booths), and a smaller private dining area at the back. There are touches of Art Deco, Calo mentions, such as the black marble countertops on the bar and the gold frames of the liquor racks. Gold is also seen throughout the restaurant, making its way to the edges of mirrors and lamps as do French blues, verdant greens, and light grays on the paintings, booths, and wall decor. Up on the second floor is a circular window where you can make out the figures of the chefs cooking in the kitchen.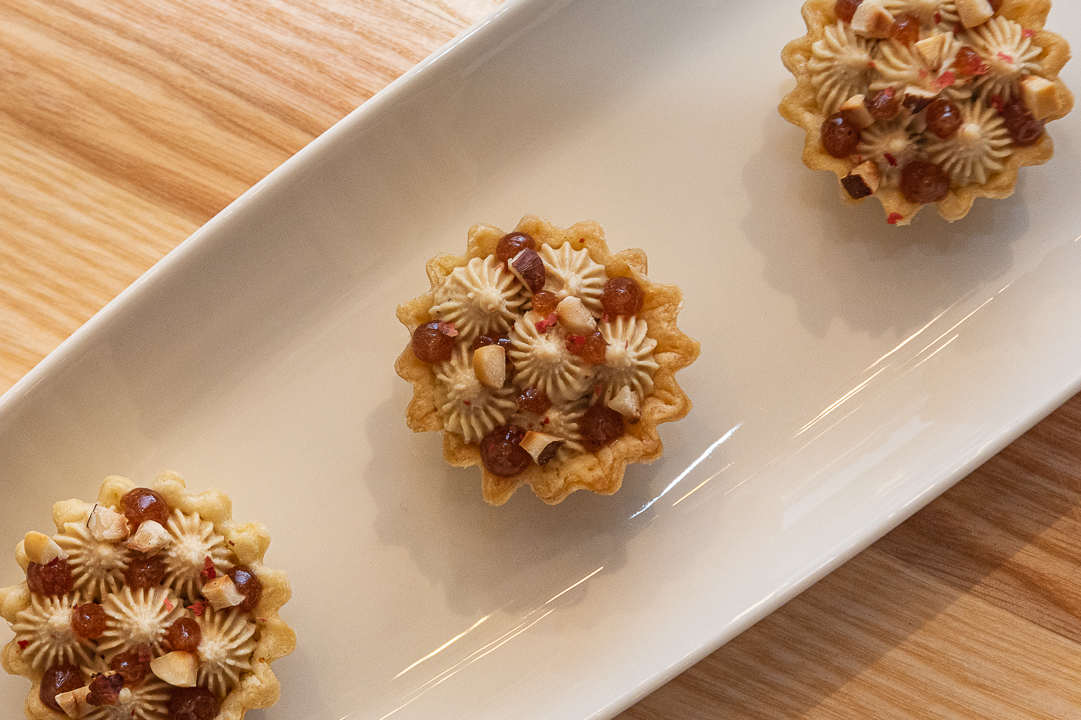 And the menu? Surprisingly approachable. It's French gourmet, yes, but it's not intimidating. Take the foie gras tart, foie gras parfait tucked into pâte brisée tartlets, which fans of the Underground Supper Club will recognize from its previous iteration as a slice of tart. Its appearance is unassuming—without tasting it or learning its name, you might have not realized it was made with foie gras at all.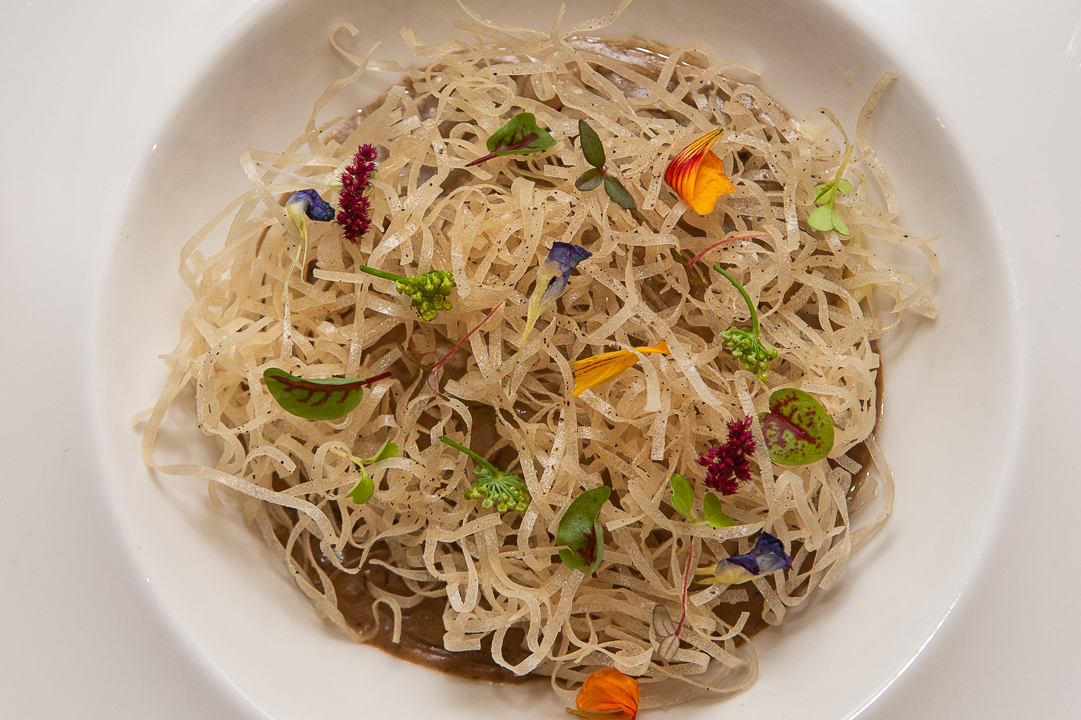 Under the small plates section of the menu, there's a dish simply called "egg," a mixture of 64-degree egg, truffle cream, and potato purée layered under a spring roll wrapper and sliced into noodle-like strips and deep-fried into smooth crisps—so crispy that you might initially hesitate to mix it with its underlayer.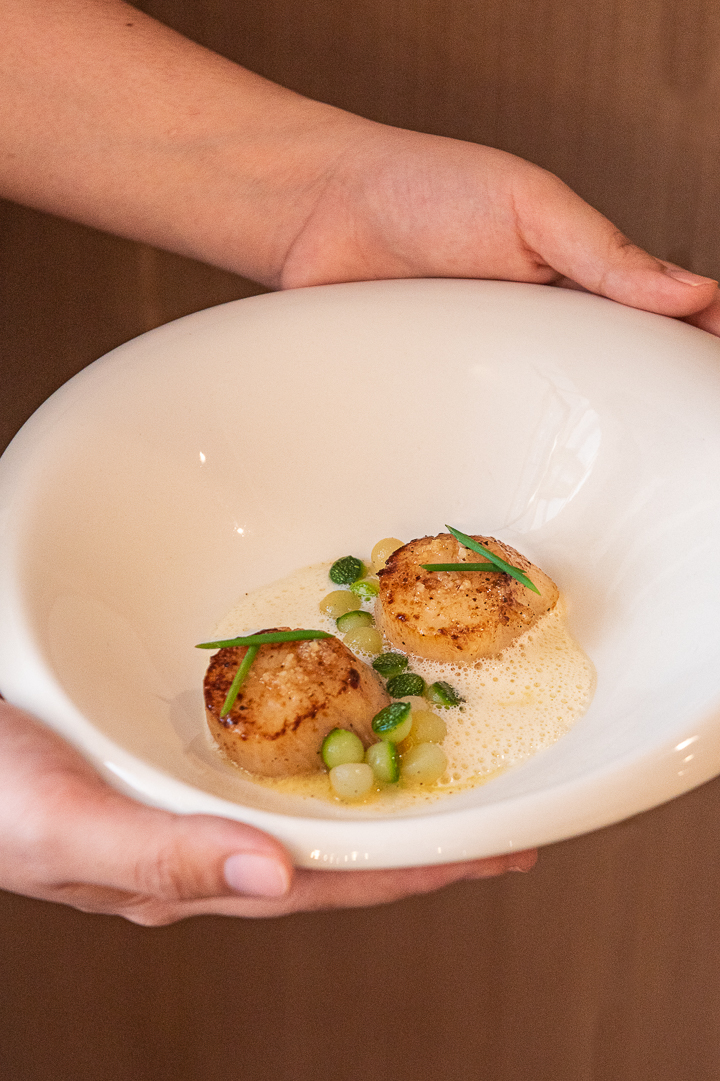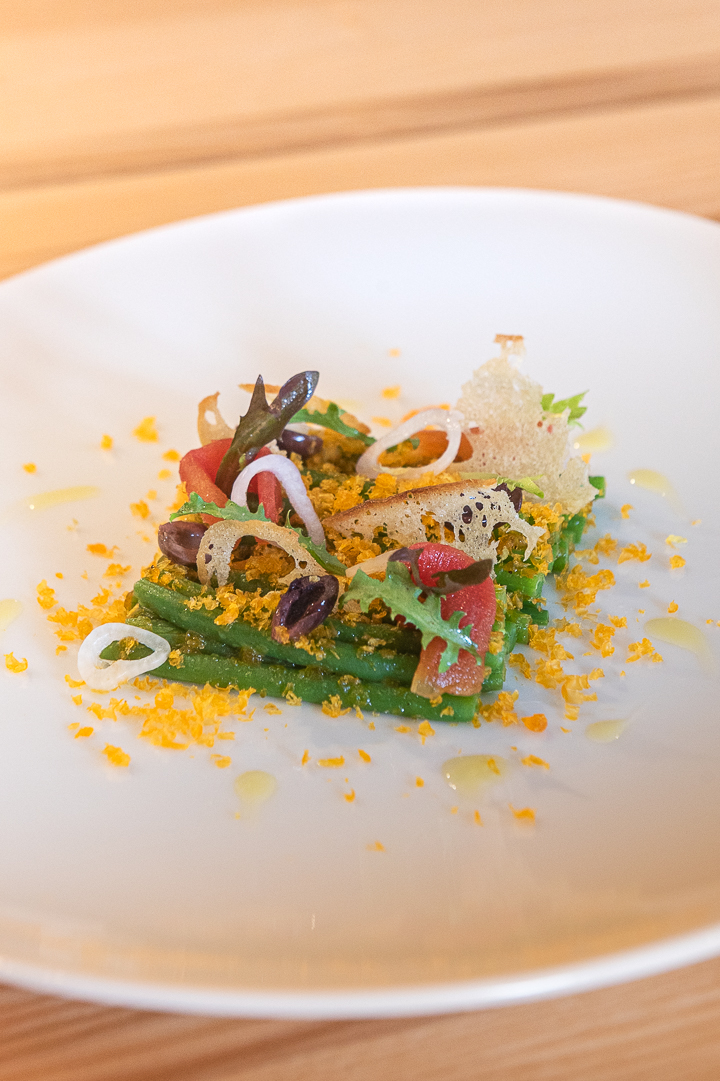 Salad lovers should try the haricot vert salad; it's colorful, with reds, greens, and yellows adorning the plate. It also doesn't have your typical greens and instead uses haricot vert, a kind of long green bean. But it works well combined with the cured egg yolk, tomato confit, and lemon vinaigrette to make a refreshing dish. For a different kind of appetizer, try the seared Hokkaido scallops dressed with a bonito cream emulsion, which froths playfully over the plate.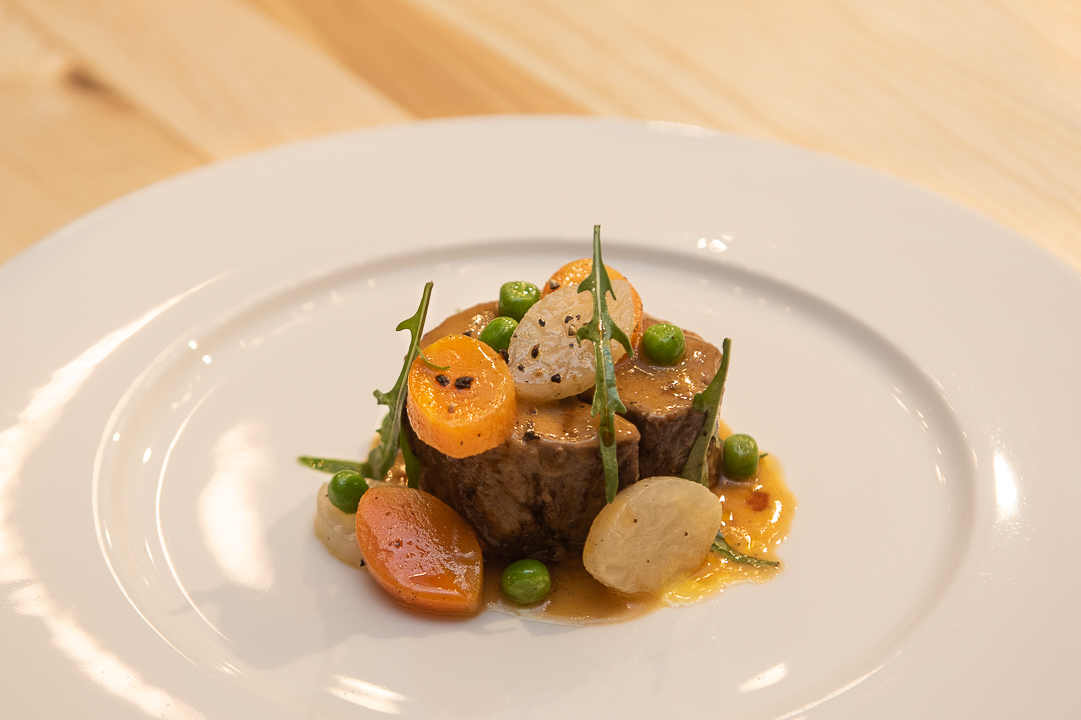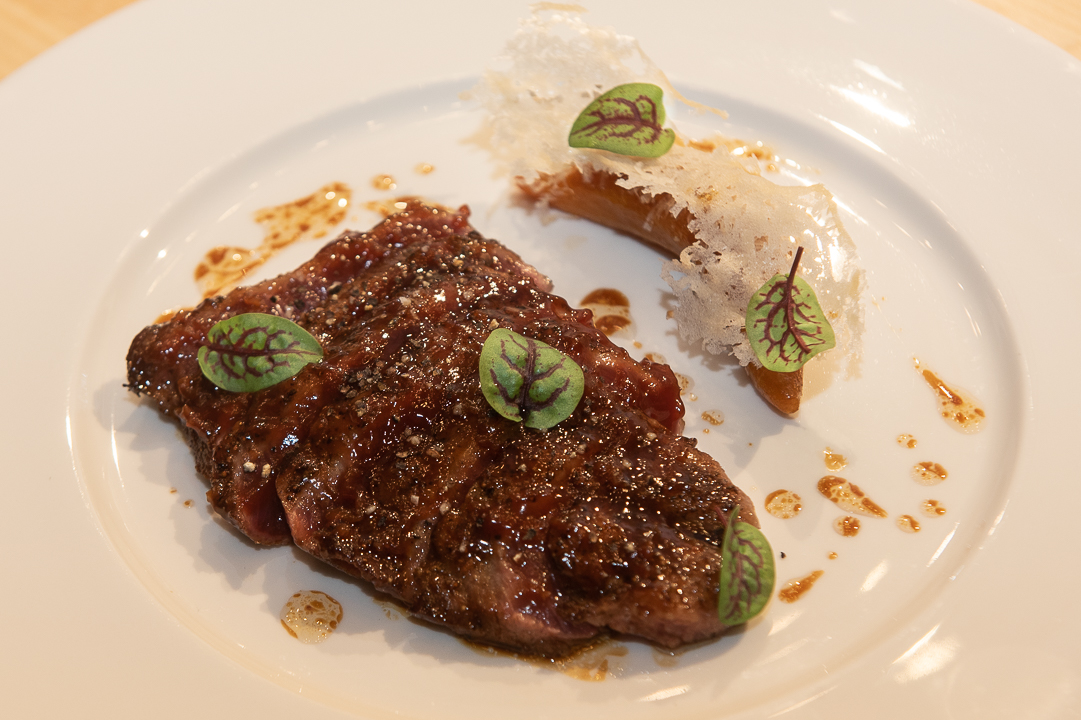 For mains, there's the iberico secreto or the lamb. The former is a premium pork cut known as Spain's best-kept secret (thus secreto) owing to its tenderness and dense marbling. At Metronome, it's cooked a la plancha and covered with squash confit, pork jus, and potato purée. The lamb meanwhile is slow-cooked lamb saddle. It also looks very woodsy: the lamb cut resembles a tree trunk, and its butter-glazed vegetables and potato purée are assembled like a woodland scene.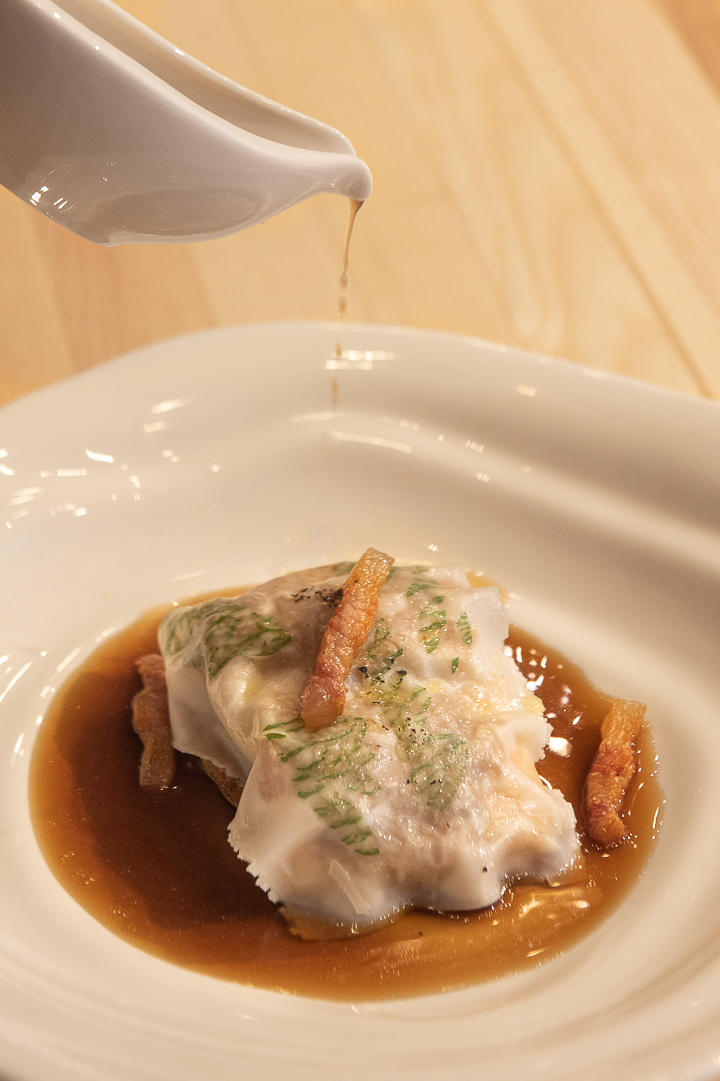 A lighter option is the butter-roasted halibut covered with an onion confit and potato purée, then poured with a strong onion broth when served. It's dressed with a few pieces of guanciale, a savory cured pork jowl. This, as do all of the mains, comes with pommes purée, a kind of mashed potato made famous by Robuchon that includes "lots and lots of butter."
There's a clear vision that's seen all throughout Metronome: food that's gourmet but fun and playful. Plated French cuisine doesn't have to be boring nor does it need to lose its refined nature to be experimental.
Get more stories like this by subscribing to our newsletter here.
Read more:
Make no-cook soup and pasta-less lasagna
Estée gives a French chic twist to boozy nights in Poblacion
Sagana schools us on Filipino produce through French cuisine
Read more by Zofiya Acosta:
Khao Khai Thai doesn't believe in westernized Thai food
Ibarra's new limited edition watch is inspired by Jose Rizal's own timepiece
This year's Cinemalaya will be screened across the country for the first time
Writer: ZOFIYA ACOSTA
PHOTOGRAPHY ARGYL LEONES