There's a special kind of simplicity to Parisienne bistros. They're simple, yes, but they're also classy: you're more likely to get caviar as a condiment than you will, say, hot sauce. But they're not ostentatious, not so classy and elegant that eating at one becomes a full on fine dining experience, and no one's going to turn you away from a bistro for wearing jeans. They're a prime example of French chic, a breezy effortlessness that's stylish without all the glitz.
Nestled within Makati's growing food area in Poblacion is Estée, a bar and resto that tries to capture that feeling.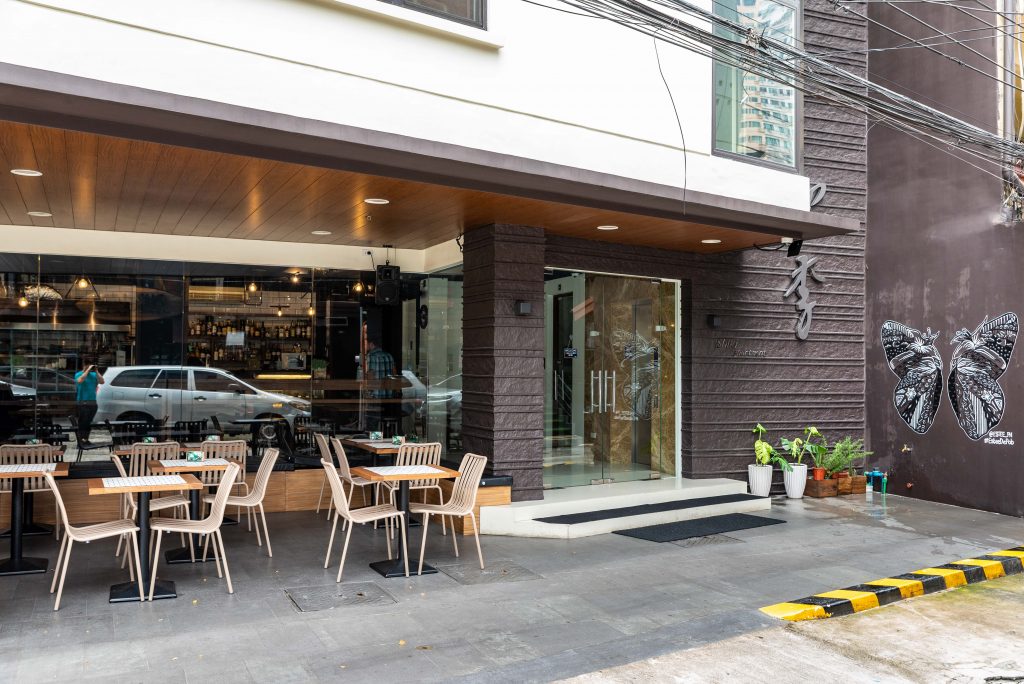 "My mother wanted to evoke the French feeling of sublime, having things be just right," Sophie Ramos, one of the owners, explains. A mother and daughter endeavor, Estee was started by Sophie and her mother, Marie Antoinette Rosal. "We wanted to make good food that wasn't greasy, that could still be considered healthy."
This is a clear departure from the rest of the bars in Poblacion which, as Sophie herself is quick to point out, offer greasy, fried food to their barhopping clientele, too drunk to care about the intricacies of their dishes. For customers who aren't as inebriated (or are, and would rather pair their drunkenness with good food), there aren't that many places to go. Think of Estée as Poblacion's North Star for lowkey fancy, really nice food.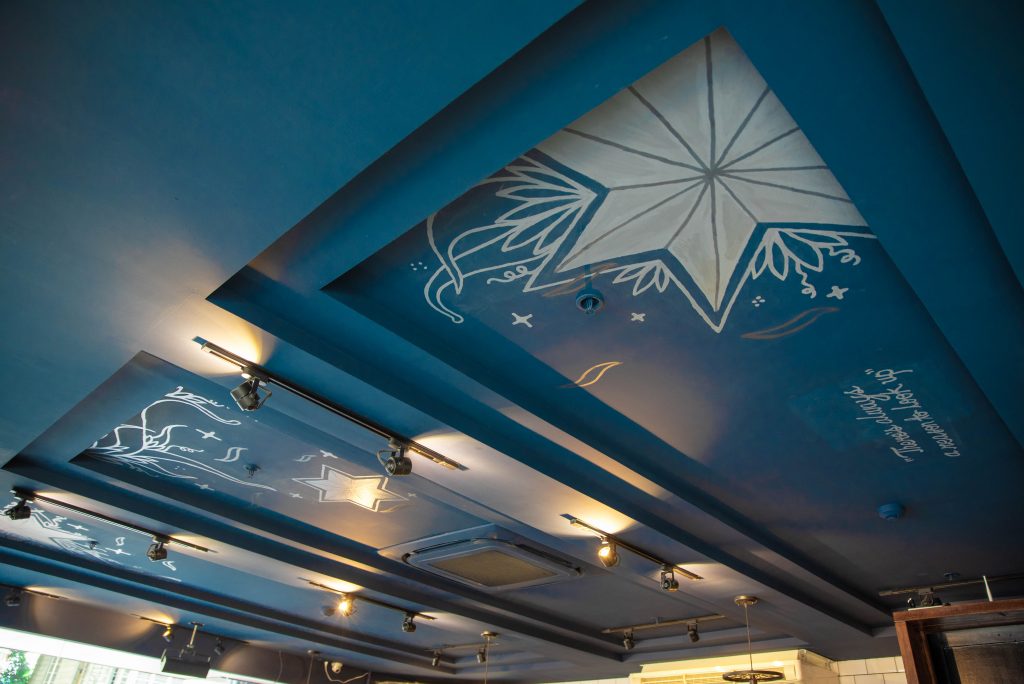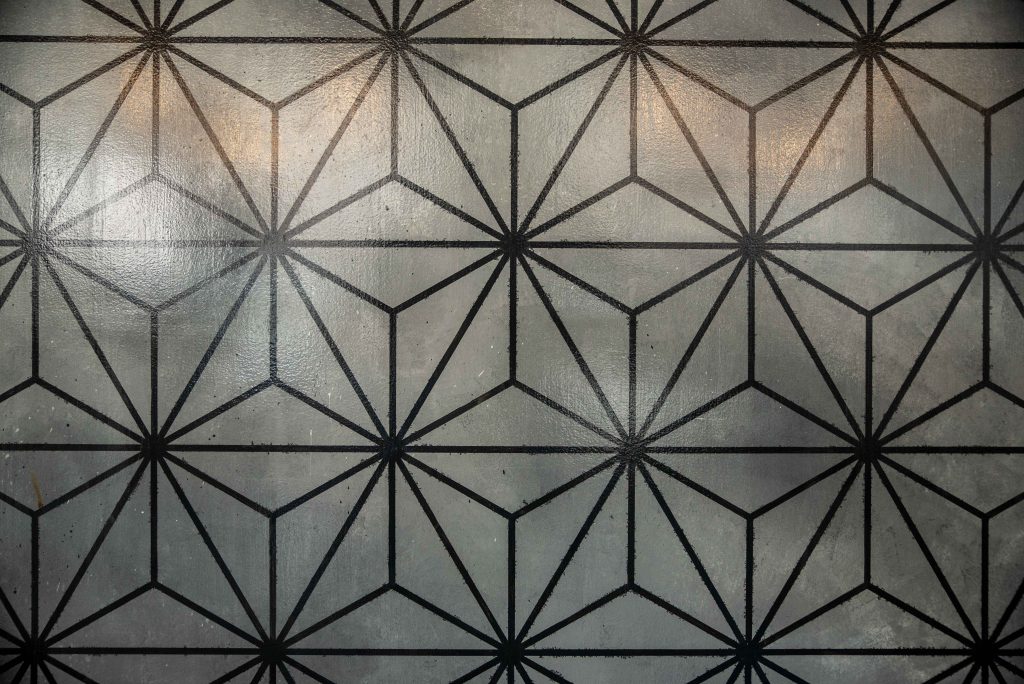 Funnily enough, Estée is French for star, Sophie tells me. Fittingly, the bar and resto is adorned with stars: to the star on the ceiling to the geometric star shapes on the bar counter. For people who care a lot about a place's aesthetic, Estée won't disappoint.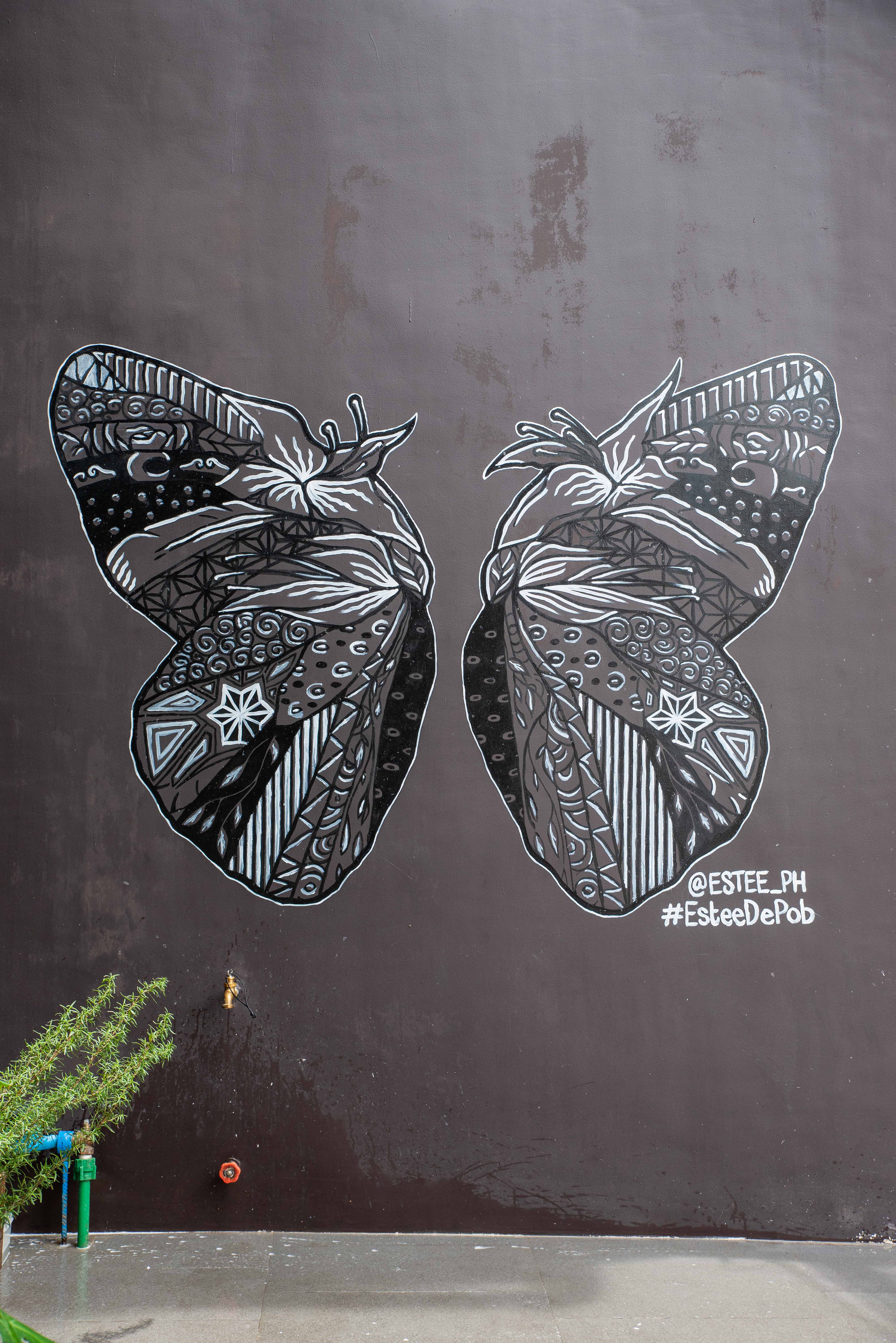 This isn't the mother and daughter team's first venture into food. Before this was Sophie's Mom, a little bakeshop that sold cookies and pastries. At first, they had planned to open a new branch for the bakeshop, but once they set their sights on Poblacion, they quickly realized that the cutesy, girly aesthetic of Sophie's Mom wouldn't fit, and the idea for Estée was formed.
Why French? "My mother thinks that, Paris being the food capital, French cuisine is the epitome of cuisine," Sophie says. With this in mind, the menu was carefully curated with Toni and their chef, who was trained in France. "We didn't want the food to be intimidating. When you think French, you think fine dining, but we wanted to do something that still worked for Poblacion," Sophie says.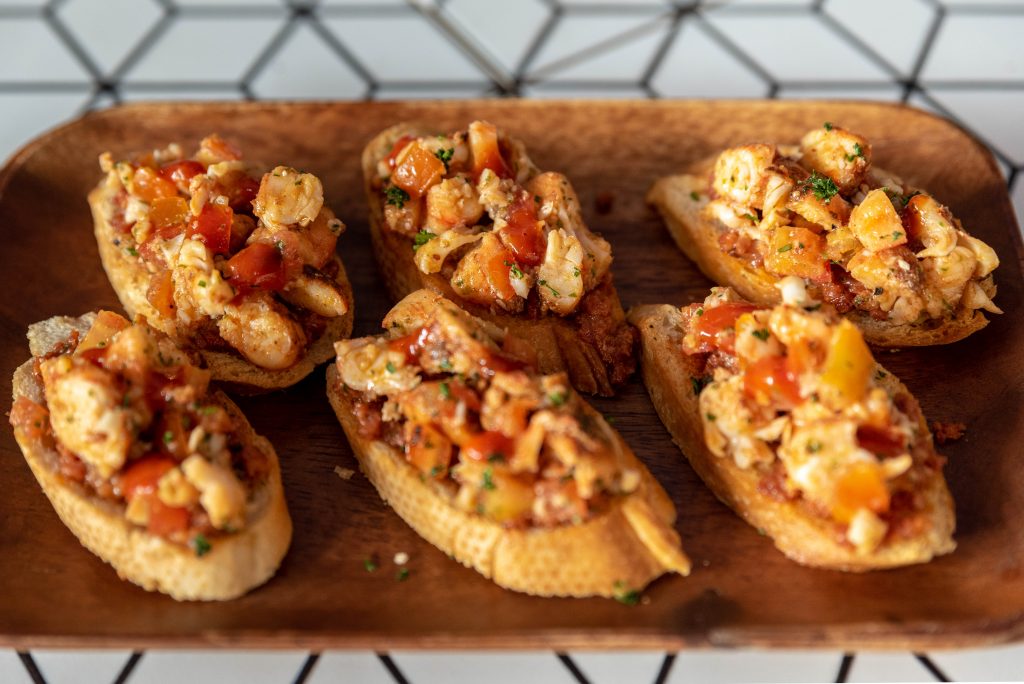 A great appetizer to start with is their Crevette and Chorizo Bruschette, antipasto made with shrimp and chorizo meat. The shrimp and sausage meat are perfect complements (who knew?) that sit comfortably on a piece of baguette. The homemade baguette is just the right amount of crunchy, which is no small feat.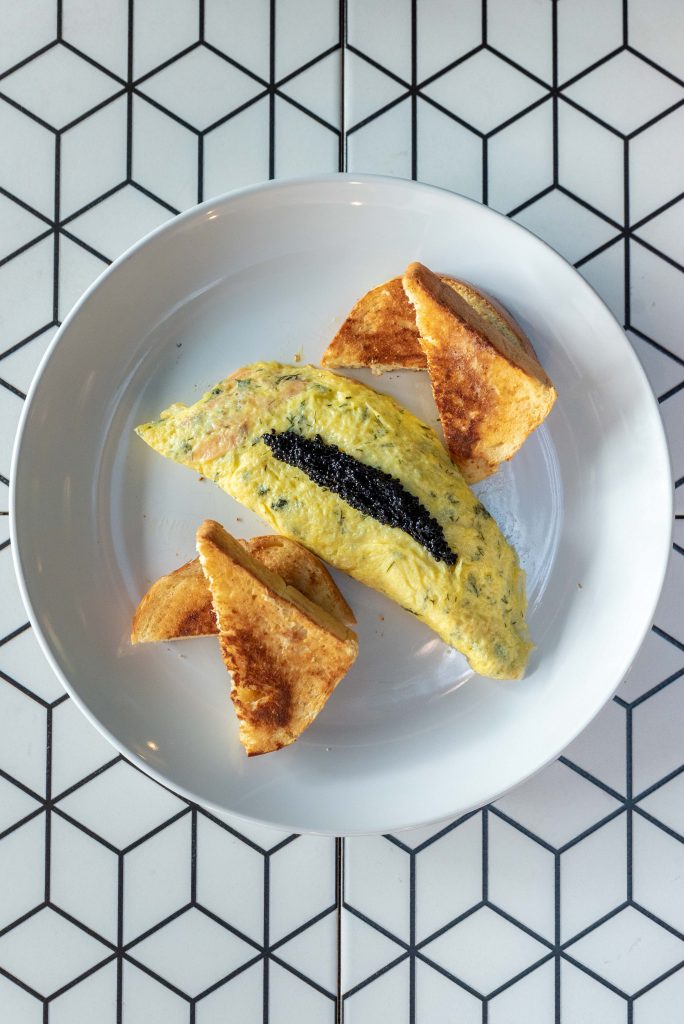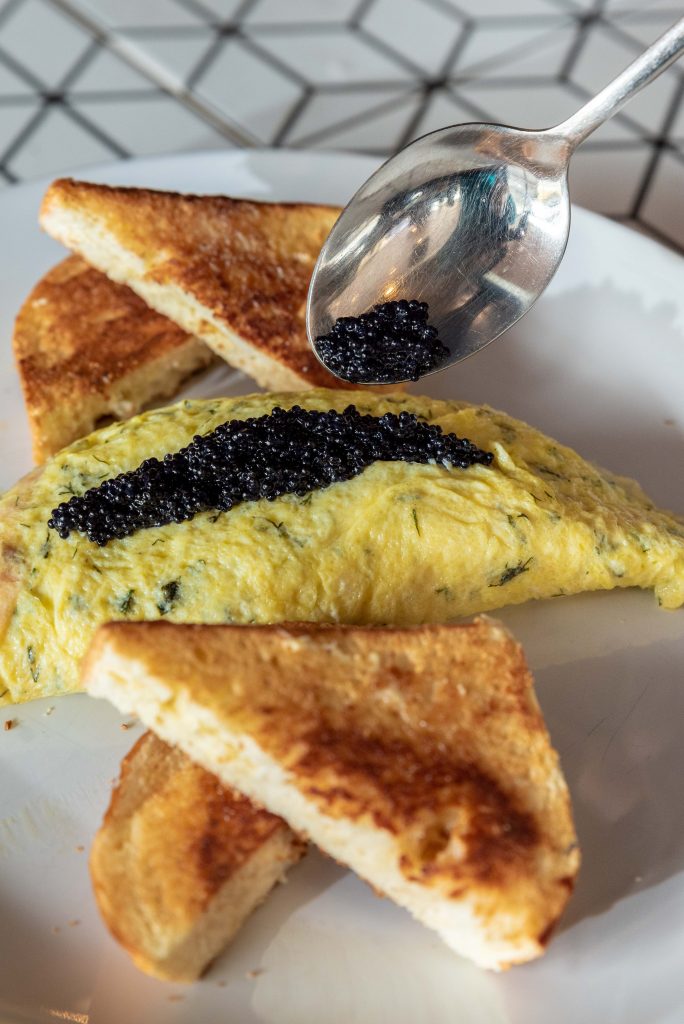 From their breakfast menu, definitely try out the Omelette Farcie. Their creamy version of the classic french omelette is filled with salmon and dill and served with homemade brioche buns (just about everything they serve is homemade: if it's possible for them to make it themselves, they will.) It comes topped with a generous serving of caviar. (Yes, you read that right: you can have caviar for breakfast here.)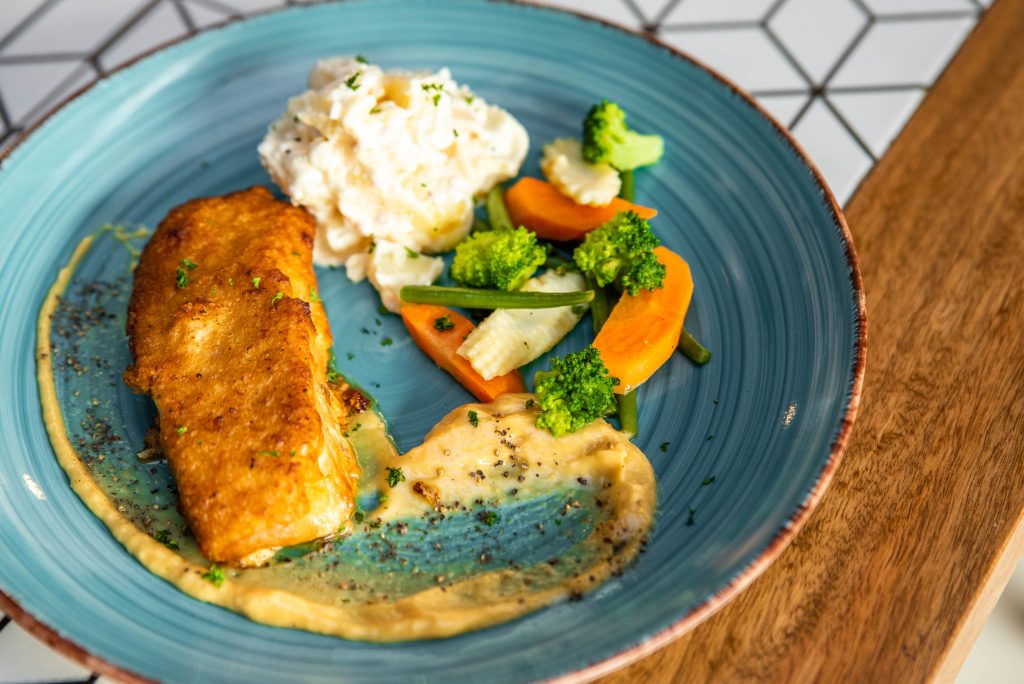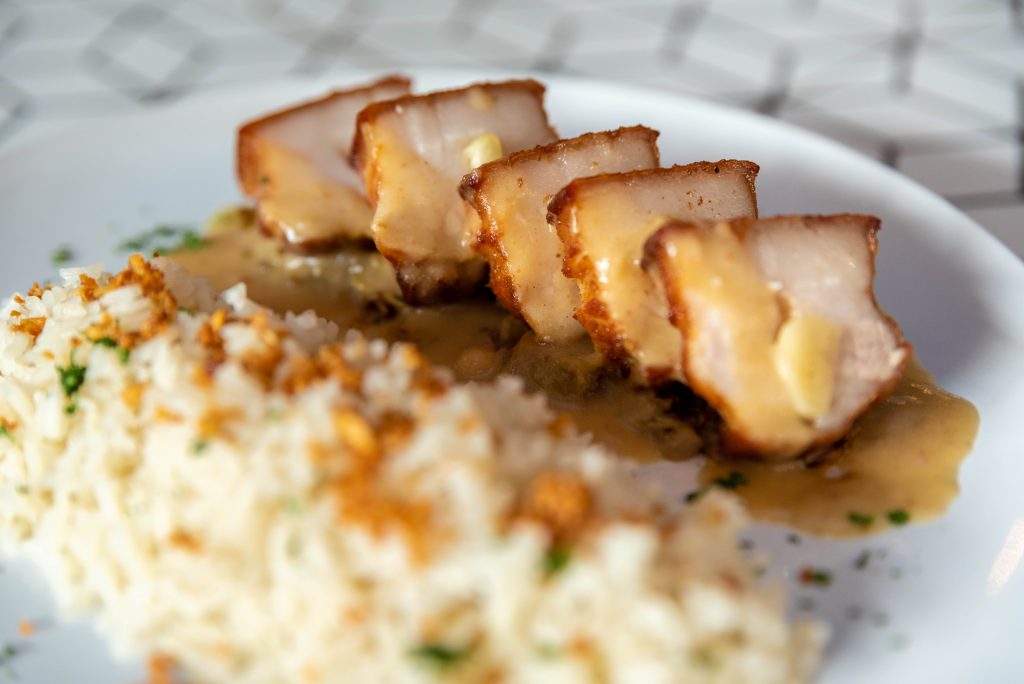 For entrees, get their Salmon du Japonais. A delightful Japanese-French fusion dish, the soft and silky salmon is covered in miso butter. It's a playful combination of flavors that doesn't so much as jump as much as simmer lazily in your tongue. If you're out for something heavier, check out their Cochon Jacobo. The sous vide pork belly (all their meat is prepared sous vide to ensure maximum softness) is drizzled with mustard sauce and comes with rice pilaf.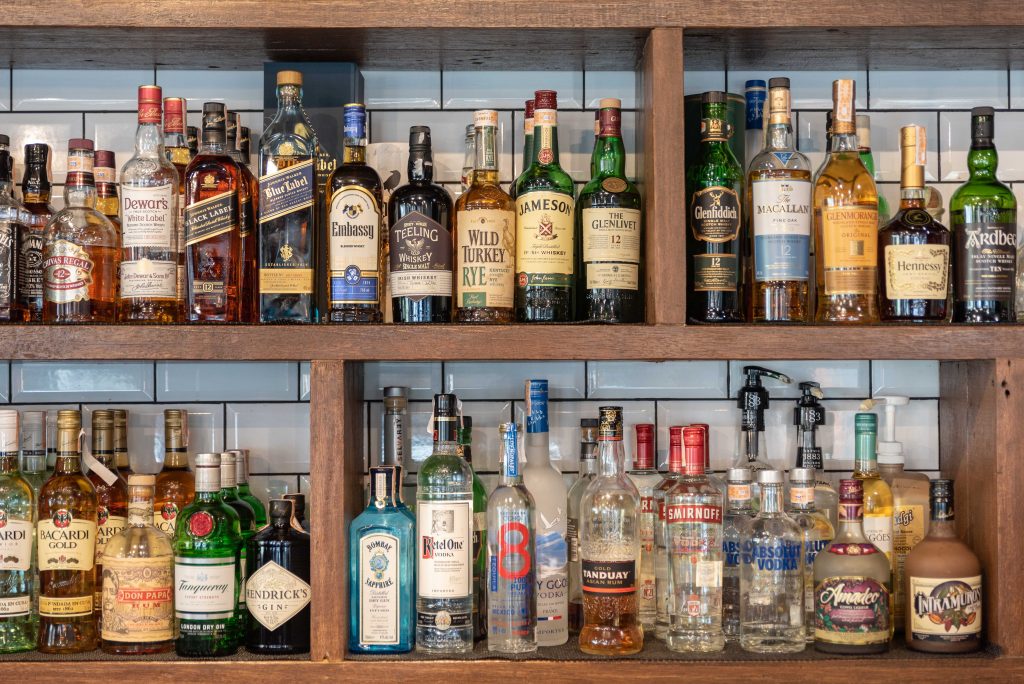 Of course, since this is Poblacion, Estée is very well-stocked with alcohol.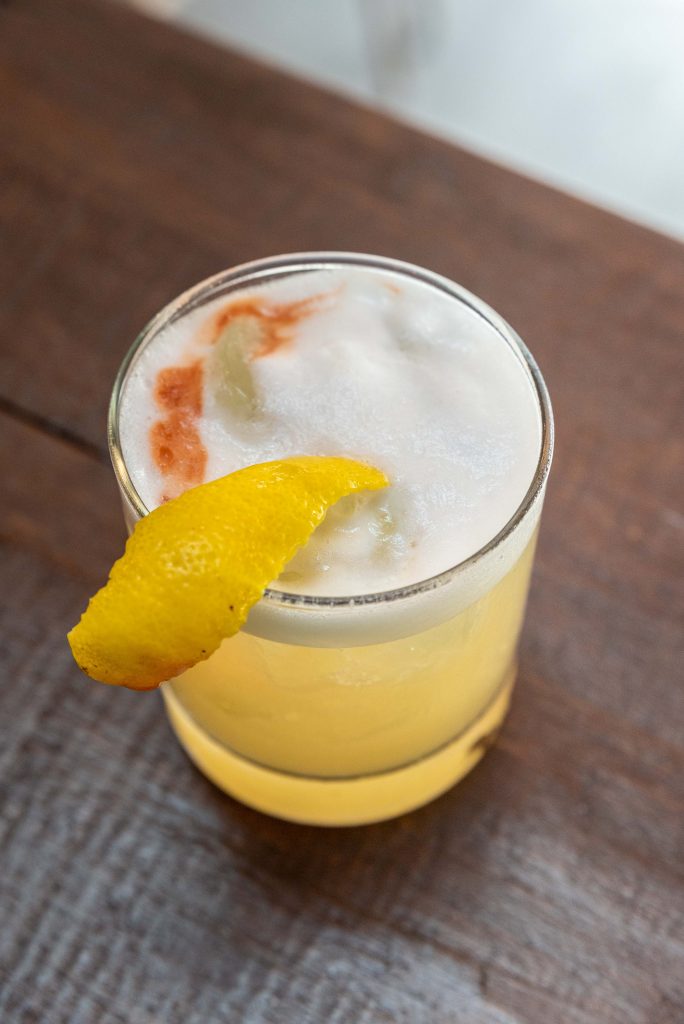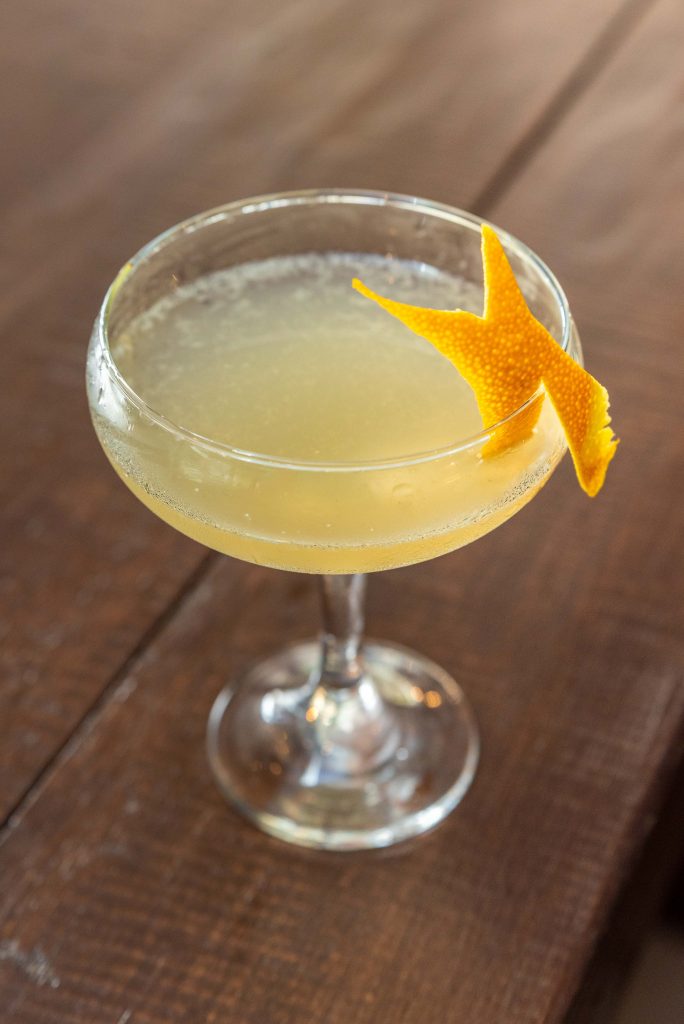 The drinks were designed around the dishes, and the people behind the resto hired an expert who made sure that the drinks would complement the food while still being able to stand alone. For example, their red sangria goes perfectly with their Salmon du Japonais. "It's a very French thing. You drink wine while you eat," Sophie explains. Their Wildflower is a fruity mix of rum, Elderflower syrup, vermouth, and peppercorn that can pack a punch.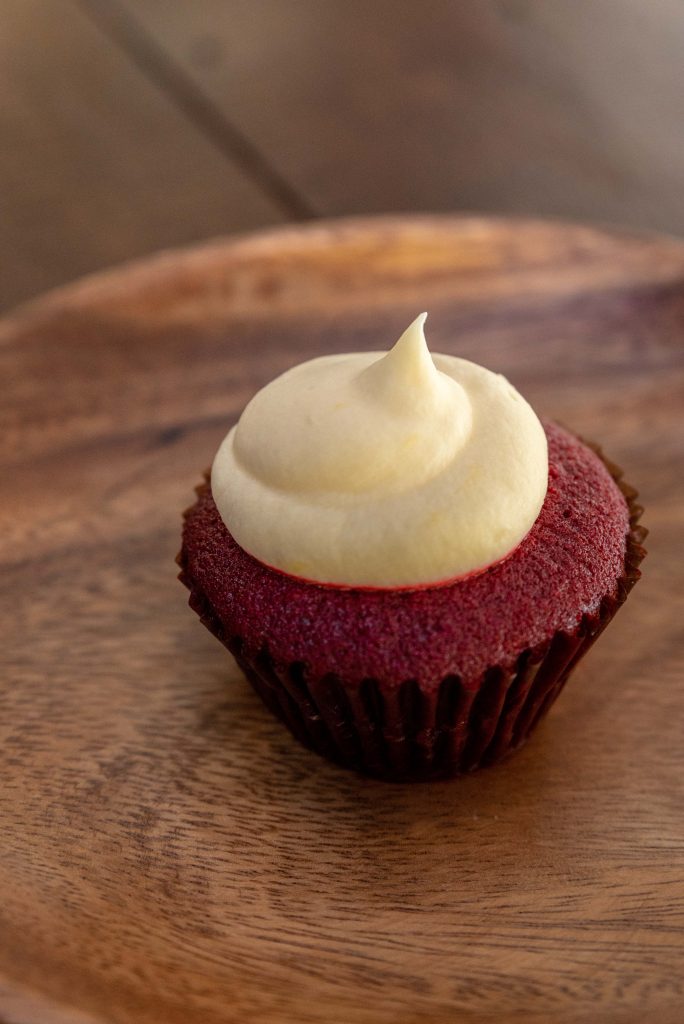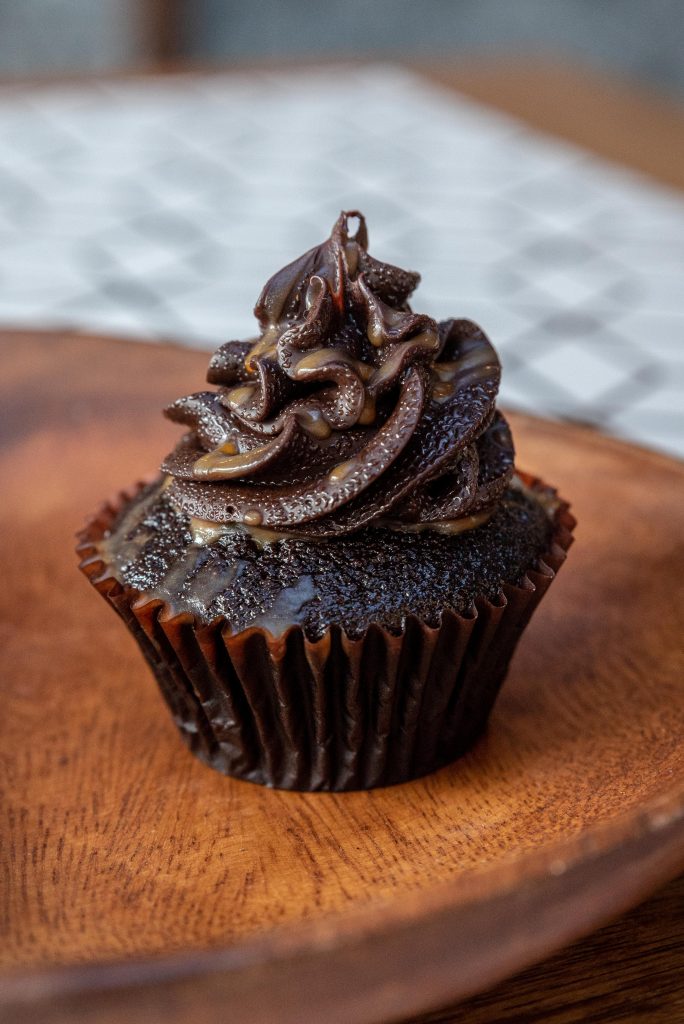 For dessert, you can get a pastry or cupcake from Sophie's Mom, which has its own special little corner within Estée's premises.
Estée's a place that welcomes everyone, Sophie emphasizes. For midday customers, there are sockets and free wifi available for them to take advantage of the place as a "coworking space," she says. At night, a DJ is around to mix beats for their barhopping customers.
Get more stories like this by subscribing to our newsletter here.
Read more:
5 new Poblacion spots to try for your next night out
This Poblacion pregame spot lets you make all the noise you want
Sagana schools us on Filipino produce through French cuisine
Read more by Zofiya Acosta:
Growing up in the land of promise and why Mindanao is just a normal place
So instead of fixing the transpo system, the MRT charges people for overstaying
The political power of Aretha Franklin's voice
Writer: ZOFIYA ACOSTA
PHOTO JAVI LOBREGAT