This restaurant hidden off in Libis serves kouign amann slices à la mode
The Community Kitchen's take on this Breton cake takes over six hours to make but it is worth the wait
info
The Community Kitchen

French-Italian

10 a.m. to 10 p.m.

₱

P300 to P600
Is kouign amann a kind of bread or a cake?
At a restaurant in Libis, Quezon City, a sign on the counter says their kouign amann, monkey bread, and pull-apart bread are baked fresh every day as if a baker announcing today's fresh bakes. So it's definitely a kind of bread, right? But then again it can be argued that the pound cake-looking monkey bread is actually a cake.
I don't know why I even bother asking this question. But here's where the confusion lies: The dictionary definition of kouign amann says it's a Breton cake and even its etymology traces back its name to the Breton words for butter and cake. But its ingredients are very similar to that of a croissant, a French pastry. The (bread) dough is layered with butter which is why it's called "the fattest pastry in all of Europe." Master patissier Dominique Ansel calls it a "caramelized croissant" because its gilded with sugar.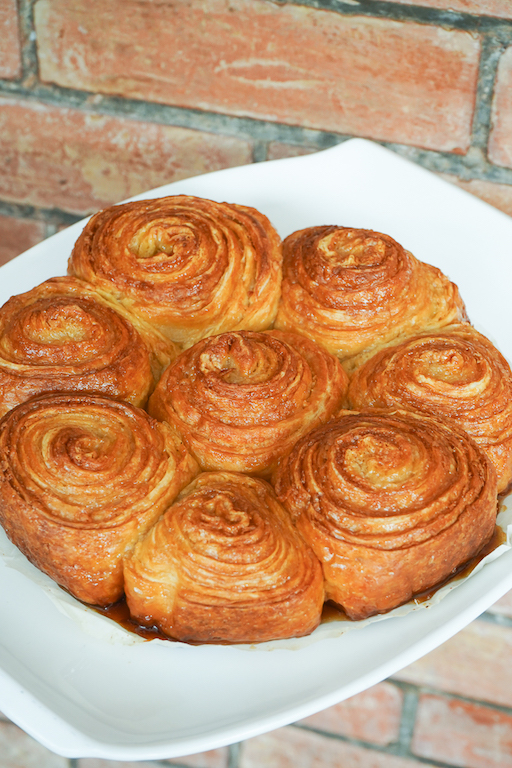 The more important question here, I guess, is why am I talking about this Breton pastry as if it's a new thing when as early as 2011, this treat has been having a moment in the US? Even Ansel, who created the cronut, had his own version of kouign amann dubbed as the DKA or Dominique's kouign amann, which sells like hotcakes even up to now.
And just like the cronut, this then trendy food has reached our shores (and inevitably its peak) thanks to Starbucks and international boulangerie and patisserie franchises Eric Kayser and Paul.
But at The Community Kitchen, a European-centric casual dining establishment in Metropolis St., this baked good is nothing like those mini crown-shaped ones sold at the aforementioned chains. By the looks of it, it can, in fact, be a cake.
The Community Kitchen has been open since September last year. It occupies the ground floor of a brownstone building that calls to mind the residential apartments of New York City with its railings and fire exits.
Prior to the opening of this restaurant, its head chef Bernadette Olivares is semi-retired after years of working for some of the fancy French diners in Makati that boomed in the '90s and in the early 2000s.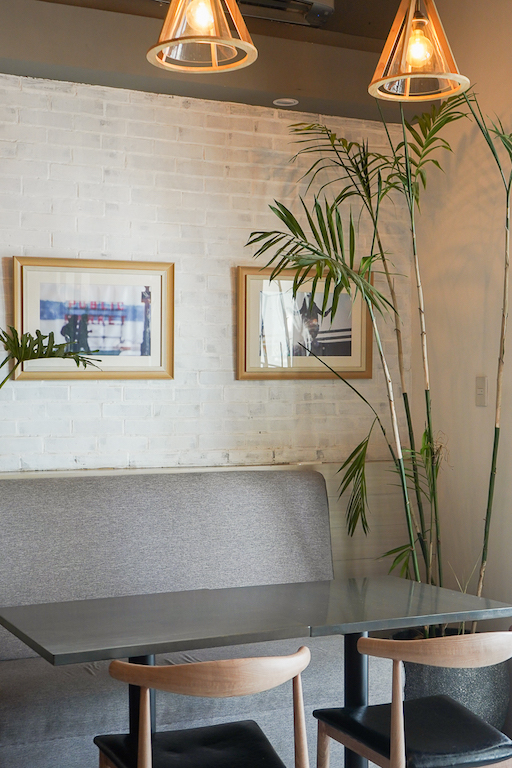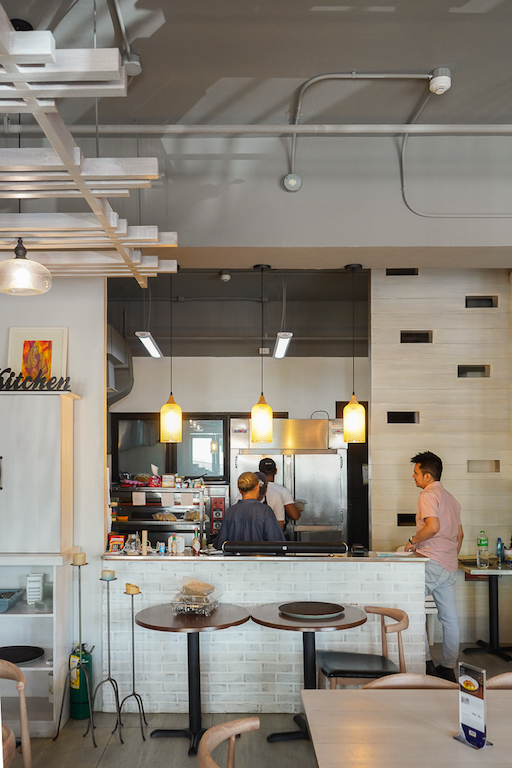 During our visit one weekday afternoon, she's stationed in one corner of the quite expansive floor space, while her crew—mostly hospitality students from her teaching job at a university in Valenzuela—take on the kitchen duties with little supervision.
She trusts them that much. And for good reason. Within minutes after taking in our orders, one by one the dishes came in from the open kitchen without much commotion.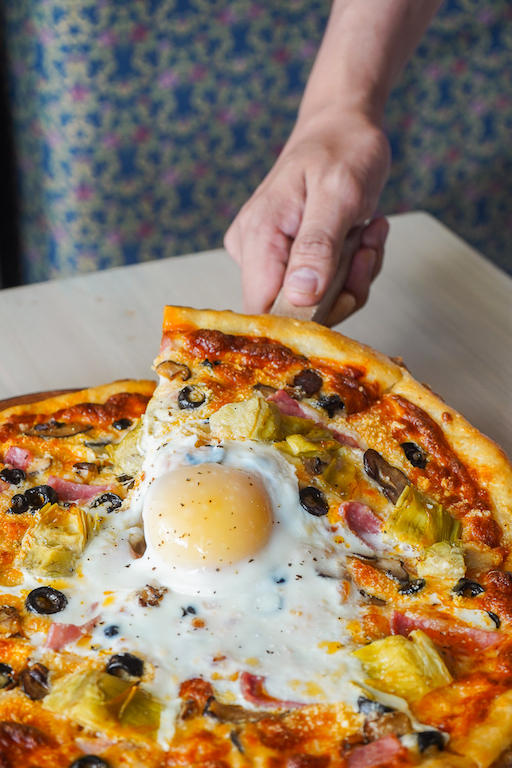 First came the Capricciosa pizza, the Italian equivalent of the overloaded pizza. It's topped with ham, mushrooms, artichoke, and a runny sunnyside up egg right in the center—a meal in itself.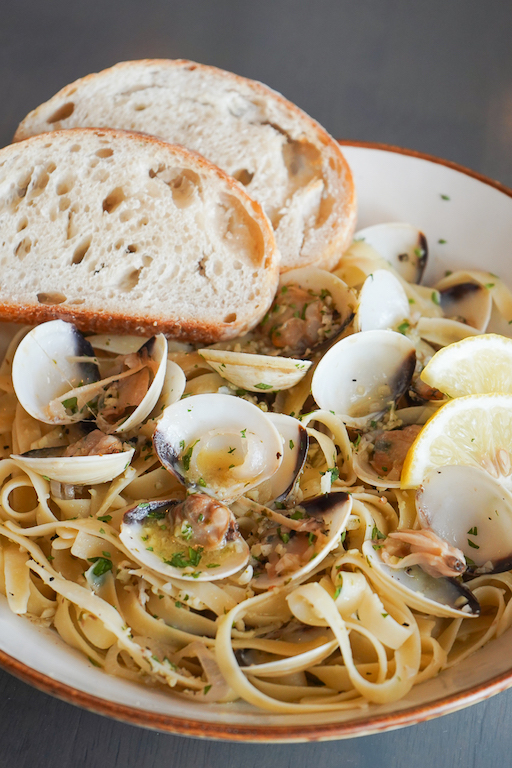 Two more plates followed. One is the vongole, a spaghetti dish with clams, almond, and white wine, that smells of the ocean even from a meter away. The other is a platter of super tender and slightly sweet-like-tocino-or-tapa baked quarter rack pork ribs served with fries and a salad on the side.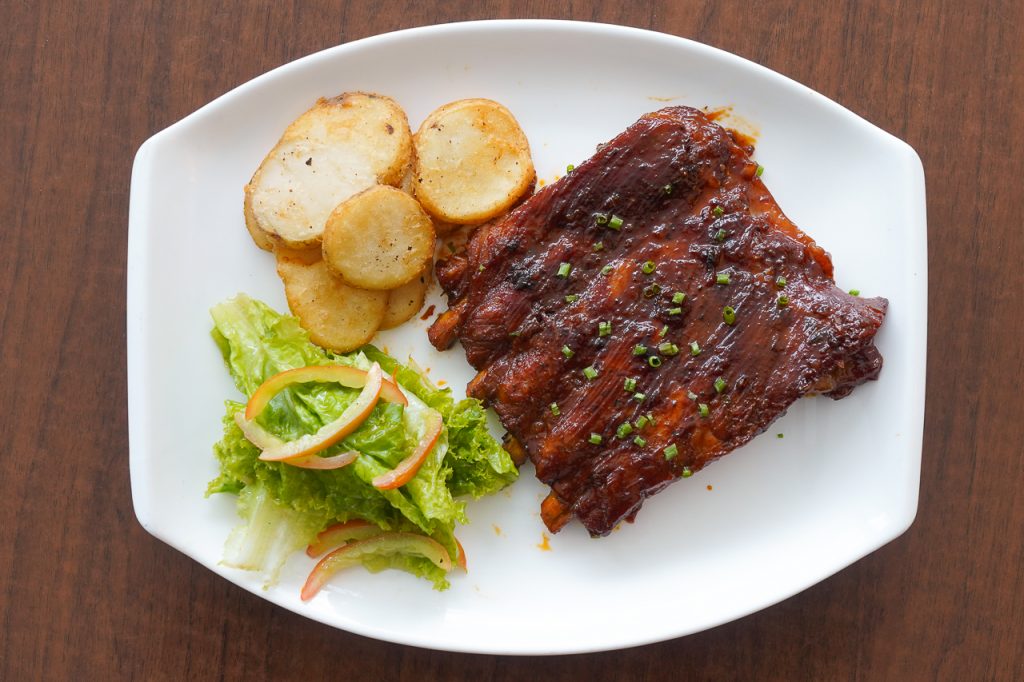 As each plate is laid on the table, I can't help but think how plain this restaurant is and their menu. It's strictly the kind of European fare a typical Filipino family would want to have dinner in. Then a whiff of a sweet aroma filled the room. Imagine living next to a bakery your whole life, the smell that fills the air every time something is pulled out of the oven—my childhood. That's how I felt.
But then there's something else. It's not just the smell of freshly-baked bread, there's butter, its richness gently taking over your olfactory senses. And sugar?
It was the kouign amann. But not the one I expected. Instead of a single served disc-shaped pastry, this one is bundled up like pull-apart cinnamon rolls. Its golden mounds are painstakingly rolled over and over again, laminated with butter and sugar taking six to eight hours to make.
"I used to make single kouignoù amann but then they would end up too sweet," said Olivares. "I don't know why." Since then she's resorted to making these big batches sold as a whole or per slice like a cake.
Not that she minds any dessert being too sweet ("What's the point of a dessert if it's not sweet?!"). Whoever said it is the fattiest pastry in Europe was right. You don't need to take a bite to know it has a lot of butter and sugar, it declares that just by the smell it gives off. But that's also the good part about it.
The sugar drips down the bottom forming a caramel that hardens when left out too long, while the slightly crisp top glistens presumably because of the glaze. Inside is a soft multilayered bread-like structure resembling a cinnamon roll (but without cinnamon) that unfurls with each pull.
One can say that The Community Kitchen is a pared down French-Italian restaurant at best—and it's mostly a correct assumption considering its nonchalant interiors, big tables, and the open kitchen. That's exactly how Olivares wanted it to be—a break from her fancy previous restaurants.
Get more stories like this by subscribing to our weekly newsletter here.
Read more:
You can get authentic homemade French bread near the French School of Manila
You can now enrol in Le Cordon Bleu Ateneo's gourmet and short courses
I hate apple pie but this patisserie in Ortigas changed my mind
TAGS: Eastwood french cuisine Italian restaurant kouign amann libis the community kitchen
WHY GO?
You can order their crunchy, flaky, and soft pull-apart bread-like kouign amann as a slice topped with an ice cream scoop à la mode, or as a whole treat that you can take home—but be sure to call in advance.
MENU