Heads up, Ayala Avenue-based Din Tai Fung fans: You don't have to go to Rockwell or Ortigas to get the Michelin-starred xiao long bao anymore. Last July 31, Din Tai Fung finally opened its doors in Greenbelt, heralding the Taiwanese restaurant's fourth branch in the country.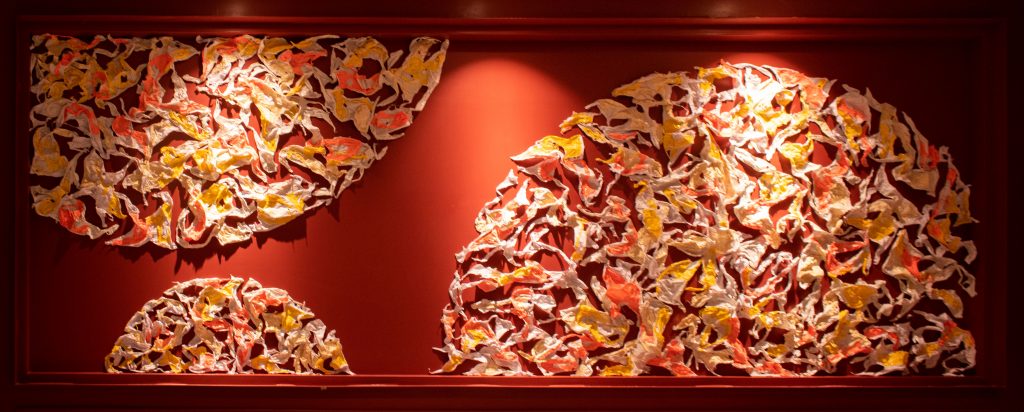 The Moment Group, which carries the Philippine franchise of Din Tai Fung, has set up a 200-seater space in Greenbelt 3, with the space decorated with art pieces by Mars Bugaoan and Reese Lansangan. Bugaoan's centerpiece is especially a must-see: it's sustainable, made with "recycled pieces of plastic (e.g. shopping bags, product and food packaging collected at home and in his studio), heated and molded into abstract shapes."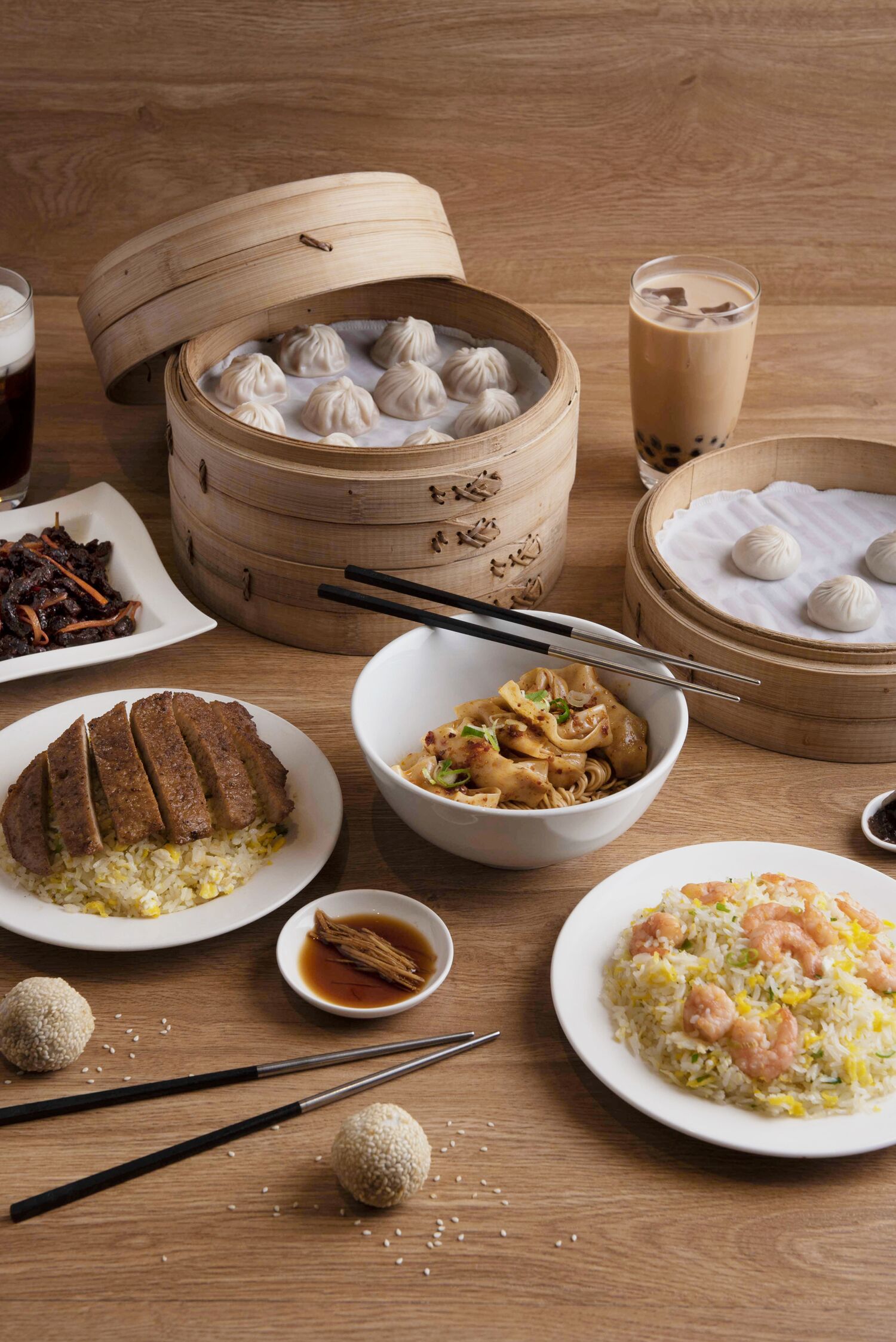 The new branch will carry all the usual Din Tai Fung's mainstays (the xiao long bao that initially put it on the map, the salted egg yolk prawns, the dry noodles with spicy shrimp, and etc.), as well as some new stuff. This includes the new taro xiao long bao, the restaurant's latest dessert dumpling.
More importantly (at least, if you're part of the frenzied milk tea masses, which I completely am), though, Din Tai Fung is also releasing a brown sugar milk tea drink. It's the latest entrant into the brown sugar race, and I for one am psyched.
If you're wondering why the restaurant is joining in the brown sugar craze—well, in truth, the milk tea at Din Tai Fung has been an underrated favorite for years, so it's not entirely surprising. Aside from the brown sugar drink, they're also putting out an Oolong rock salt and cheese milk tea drink, which is great for those who want a a drink that's not quite as sweet as brown sugar.
Here's a bit of good news to late-night eaters, too: The Greenbelt branch will be open an hour later than the other branches, closing shop at 11 p.m. This means that you'll no longer have an excuse not to give in to sudden nighttime xiao long bao and milk tea cravings.
Featured photos courtesy of The Moment Group
Get more stories like this by subscribing to our newsletter here.
Read more:
The Moment Group's Manam and Ooma opens at Molito, Alabang
Yi Fang now has matcha- and cocoa-flavored brown sugar pearl drinks
Hey, vegans and lactose-intolerants: FRNK Milk Bar in Glorietta has non-dairy milk tea
Read more by Zofiya Acosta:
Khao Khai Thai doesn't believe in westernized Thai food
Where to get brown sugar milk tea in Metro Manila
This year's Cinemalaya will be screened across the country for the first time
Writer: ZOFIYA ACOSTA