Ask anyone to name a Filipino hero and you're sure to hear "Jose Rizal" as an answer. Obviously, this is thanks to his (unofficial) status as our National Hero, and his omnipresence in our lives 157 years after his birth. His profile is on the one peso coin—an indispensable piece of currency. Brands, streets, and a province bear his name. Almost every plaza has some statue or memorial to him—a measure of his stature in the national psyche.
Historian Ambeth Ocampo writes (often): "Rizal's greatest misfortune was becoming the National Hero of the Philippines. He is everywhere and therefore nowhere."
As words or statements lose their meaning when repeated, the same is true for Rizal. Or at least, it seems, to be so on the surface. We know him, what he did, and how he died for it—but do we really know the man behind the myth?
Since we normal, non-academics have no direct access to what he left behind, it can be quite difficult to understand Rizal the man. Based on some secondary and tertiary sources though, I have come to the conclusion that Jose Rizal is not entirely the hero we often think he is.
He was elite.
I don't know why this fact never truly sank in when I studied Rizal and Philippine history in school. Rizal is not like everyone. He belonged to the colonial elite. He was formally schooled (a rarity back then) both here and abroad. He wrote in Spanish, some Tagalog, German, English, and a number of other languages.
He. Is. Not. Like. Everyone else. And yet here he is, paragon for Filipinos and "pride of the Malay race."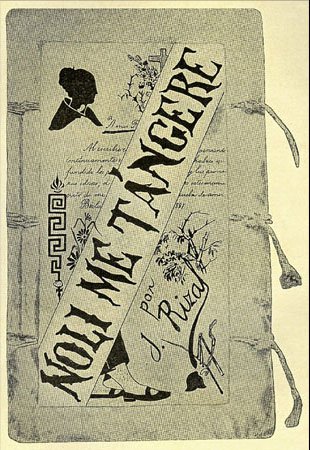 There was (and is) a language barrier.
As part of the colonial smart set, he wrote in the language of the elite (or at least the educated)—Spanish. This, unfortunately, makes him barely accessible to most of us today. We are left groping through translations and interpretations of his writings in order to truly grasp his ideas and personality. And may I remind everyone the problem with translation? Nuances and meanings may inevitably get lost.
Revolutionary?
When speaking of the Katipunan, it is impossible to not mention Rizal. He—or at least his works—allegedly sparked the Revolution of 1896. Katipuneros used his name as a password, as a battlecry, and he was quite literally the Revolution's poster boy (his portrait hung proudly in the Katipunan's headquarters).
And yet, he was never at Balintawak; he never tore his cedula, and in his final days, he called the Revolution premature at best. Some argue he did not support armed struggle against Spain, that he preferred true representation and reform to independence. Others, still, would say he just didn't like the timing, and that a better opportunity lay ahead.
Well, he's dead now. We'll never know his thoughts on the issue (unless there are still some undiscovered, unread Rizal memoirs left behind), so the least we can do is acknowledge that contention over his intent exists.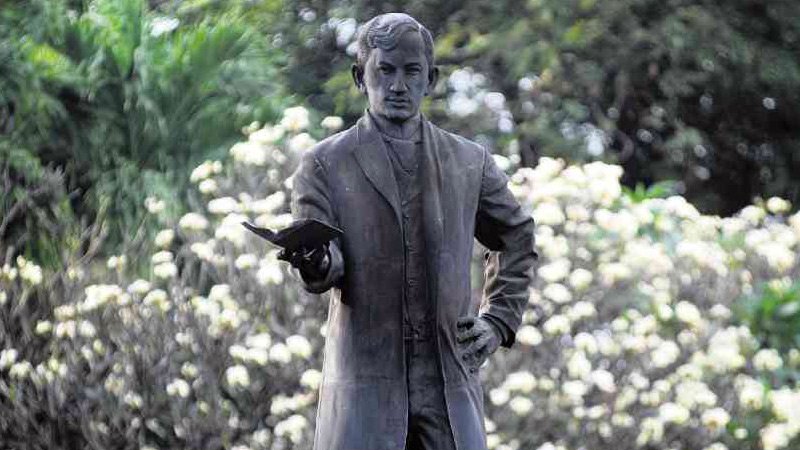 Getting reacquainted with Rizal
The way he's taught to us in school makes him appear almost perfect. He aced his academics, was popular with the ladies, fulfilled our #TravelGoals, and had prominent friends. He was a practicing eye doctor, writer, scientist, and artist. He was a multi-hyphenate before we even came up with the term. Plus, he was a nationalist.
As children, we were spoonfed all of his achievements and virtues. This is no sin in itself, except for the fact that he becomes saintly—even godlike—in the uncritical mind.
Rereading essays on Rizal made me realize one very important thing. It's a simple fact we tend to gloss over when studying our nation's history: Jose Rizal is very, very human. He was petty (he dissed a Spanish historian's comments on Filipino food); he was insecure (he made up for his short stature by being an overachiever); and he does not, in the strictest sense, accurately represent the race some claim he saved.
What he does represent, though, is the Filipino spirit. Rizal remains foremost among our people's heroes simply because he embodies what we (should) humanly aspire to be. 
Read more:
You can read this Jose Rizal manga for free starting tomorrow
Jose Rizal's "extremely rare and historically important" sculpture will be auctioned
Would you buy Jose Rizal's handwritten letters for P1 million?
12 witty #RP612fic tweets to celebrate Independence Day 2018
Read more by Pauline Miranda:
Filipino flavors took over Western sweets at Best Desserts 4
The most IG-worthy spots in the new National Museum of Natural History
Writer: PAULINE MIRANDA
ART DANICA CONDEZ