More than 20 heritage churches in Pampanga damaged by earthquake
Pampanga's Archdiocesan Committee on Church Heritage urged all churches to be on a lockdown "until deemed safe"
Apr 23, 2019
A strong 6.1-magnitude earthquake rocked Metro Manila and parts of Luzon at 5:11 p.m. yesterday, Apr. 22, sending thousands of people evacuating buildings and residences, bringing a standstill to mass transportation, and damaging a large number of buildings and heritage sites. The collapse of some structures in the north, particularly in the province of Pampanga, killed eight people and injured at least 10, as of press time.
Reports from the Pampanga Provincial Disaster Risk Reduction and Management Office said Pampanga Governor Lilia Pineda confirmed that five people in Porac and Lubao were killed in their houses while three were in a grocery store. Central Luzon police chief Joel Coronel added that some 30 people are still missing.
As a province that played a big role in the development of Philippine history, Pampanga is a home to many heritage structures and historical destinations. These sites, however, were not safe from the earthquake.
To ensure the safety of all residents, the Archdiocesan Committee on Church Heritage – Pampanga announced earlier today that all heritage churches will be on "a lockdown […] until they are deemed safe. The technical secretariat is coordinating with experts and national agencies to assure everyone's safety."
The committee added that about 25 churches were affected. Here are the reported damages in some of the churches:
San Agustin Parish Church, Lubao
The belfry of this Neo-classic stone and brick church that's more than four centuries old was heavily affected by the quake.
The San Agustin Parish Church in San Nicolas I, Lubao, Pampanga was declared an Important Cultural Property by the National Museum of the Philippines in 2013. It has been widely popular even before the acclaim for its remarkable facade that was constructed with masonry stone, bricks, and other equipment provided by Lubao residents in the 1600s.
Santa Catalina de Alexandria Parish, Porac
This 19th century Baroque church, commonly known as Porac Church, "sustained significant damage," said the Archdiocesan Committee on Church Heritage – Pampanga.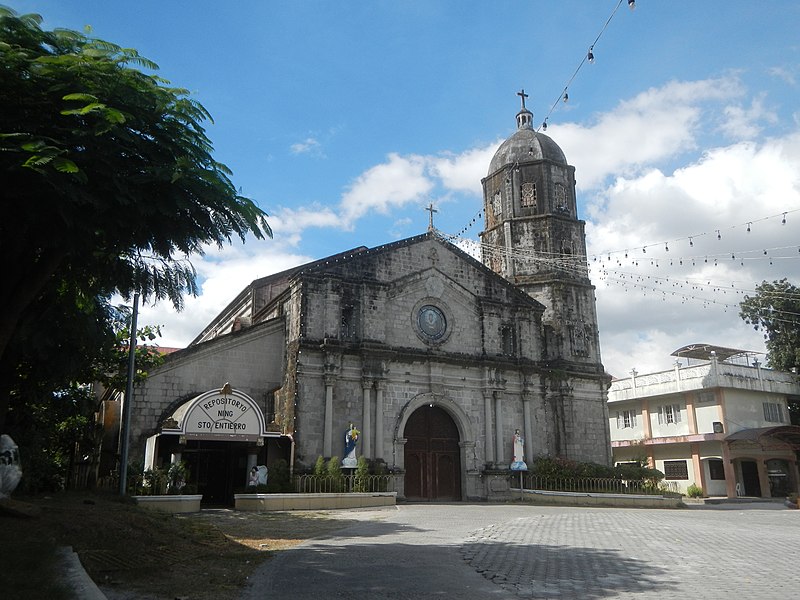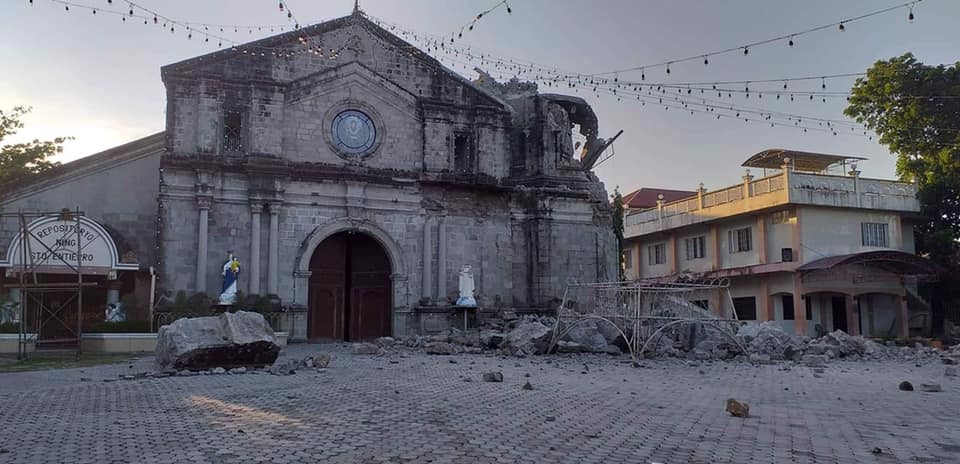 In a Facebook post, a portion of the church was shown in rubble. While it's main facade, a rose window that bears an image of St. Catherine of Alexandria, remained intact, the octagonal bell tower that have stood for decades did not.
Hacienda Dolores Chapel, Porac
Portions of this Our Lady of Sorrows Chapel also collapsed. Said to be built by the Dolores family in their estate around 1856, this chapel has an antique facade prevalent during the Spanish era that boasts of Doric columns and an octagonal belfry. Hacienda Dolores Chapel, along with the Pio Chapel built in 1861, is widely utilized as barangay chapels.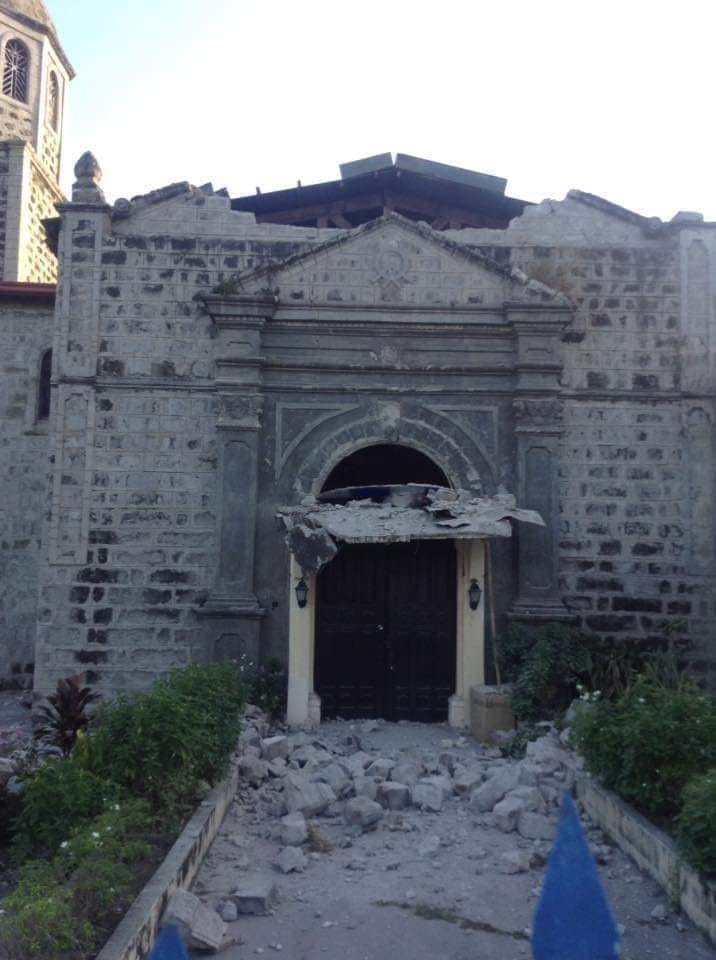 Santa Rita de Cascia Parish Church, Santa Rita
This heritage church with Baroque architectural style was built in 1839 with a solid brass facade and five belfries: the Señora de la Cornea (1869), Dolorosa (1878), and the bells of Virgen de Lourdes, San Jose and Santa Rita (1911). Unfortunately, one of these belfries fell during the earthquake, along with the spreading of cracks on the walls of the church.
Apung Mamacalulu Shrine, Angeles
Broken glass, floors, and tables were seen at the shrine bearing the burial of Jesus Christ, which tourists and pilgrims were just flocking to last week. News regarding the state of the Apu, the lying statue of Jesus, has not yet surfaced.
Metropolitan Cathedral of San Fernando, San Fernando
Cracks, fallen statues of angels and saints, and other religious artifacts were found in the majestic church in the middle of San Fernando City. After being destroyed by fire in 1939, this church was rebuilt by Philippine Institute of Architects founder Fernando Ocampo in 1948.
Monasterio de Santa Clara, Betis
Only the walls of this 50-year-old church in Betis, Guagua Pampanga, which is known as the land where exquisite wood carvings are done, was affected by the quake. The facade of the church is set to be inspected but no severe damages were recorded in the site.
Saint James the Apostle Parish, Betis
One of the most popular churches in the province, which is also situated in Betis, was affected. In a photo posted by the Betis Church, cracks were seen visible and are undergoing initial inspection.
Get more stories like this by subscribing to our newsletter here.
Read more:
The spire may have collapsed, but these other Notre Dame artifacts were saved
The Manila City Library is proof that public spaces aren't gov't priority
The Nuestra Señora dela Asuncion church in Bulacan is now a heritage site
Read more by Amierielle Anne Bulan:
National Museum now displays Jose P. Alcantara's 50-feet relief sculpture
Centuries-old cemetery in La Union was demolished to make way for a cockpit arena
What most Filipinos should know about Sinulog, according to Cebuanos
TAGS: Calamity chapel church collapse damage earthquake heritage pampanga province quake severe