A seafood lasagna that actually tastes like the sea
Antonio Uno in Alabang fuses Filipino flavors with Italian favorites
info
Antonio Uno

Italian

8 a.m. to 10 p.m., Sun-Thu, 8 a.m. to 12 m.n., Fr-Sa

₱

P200 to P600
Memories are very potent drivers of cuisine. Even more so, are familial ones. In Italy, many pizzerias are mom-and-pop businesses that have been passed on from generations. And it's not just traditional ways of cooking, homecooked recipes also fuel many concepts.
Dishes that are once shared by family members have found their way into the mainstream and have gained a following. How else would you explain big businesses named after clans?
In Alabang, a new restaurant is forging a name in the business of family-centric dining. Named after the late head of the Laborte family, Antonio Uno is a European fusion diner in Festival Mall that specializes in handmade pizza and pasta.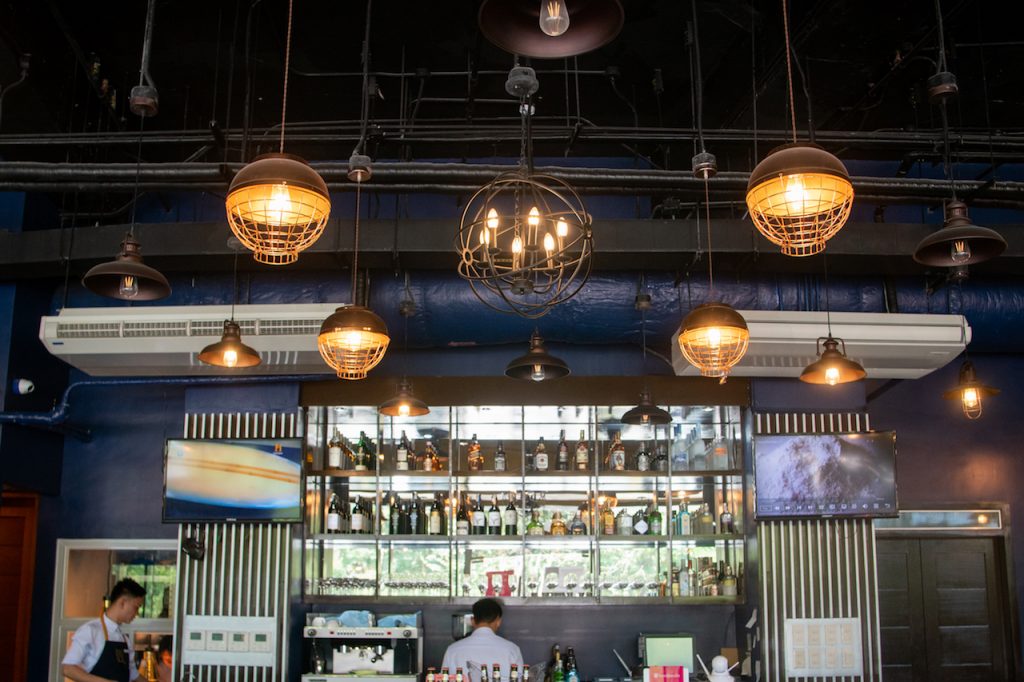 Looking from the outside through the glass facade of the restaurant at the new expansion wing of the mall, one can easily get intimidated. The cushioned seats and the suspended lamps exude an air of sophistication often associated with fine dining. But Antonio Uno is not that—or at least not all that.
The menu, although mostly European with Italian influences, showcases Filipino ingredients to cater to locals. Their breakfast sets like the Lucban chorizo is something familiar and homey. Sourced from Quezon Province, the sour longganisa is plated with garlic fried rice, sunnyside up eggs, and a side of salad. It comes with free coffee, too.
Even their pizzas—made with sourdough that uses wild fruit as yeast—carry the same vision despite it being originally an Italian staple. The aligue shrimp pizza is a great example of this Fil-Italian pairing. The 14-inch dough is covered in crab fat and creamy bechamel to temper the richness. It is topped with shrimp and dotted with salty capers for accent.
These, too, are light on the budget as a breakfast platter cost P250, while the pizzas can range from P400 to P600, and from P600 to P800 for premium options like scallops and salmon caviar.
The space, which is huge enough for a bungalow at 190 sq. m., is more than enough to accommodate families and also professionals who are looking for a place to meet, work, and dine, as the area is quickly becoming a hub for corporate businesses.
Theatrics seems to be a theme on the menu for those looking for more than just a bite but also for experience. If you order their flatiron steak—an assemblage of USDA beef, potato chips, french beans, roasted bell pepper, grilled onions, and red wine sauce—it will be served under a cloud of smoke of dried herbs and lime trapped inside a glass lid. The smoky taste permeates everything from the crisp chips to the tender slices of beef, giving it an extra sensory dimension.
The pasta made from scratch every day is also a must-try. We suggest you start with the creamy Pasta Verde which fettuccine is made with parsley and doused in white sauce with parma ham, parmesan cheese, and interestingly, a runny egg for that carbonara-like taste and texture.
After that, you can step up a notch with their black seafood lasagna, an over-the-top version of the beloved pasta dish. The lasagne is black due to the squid ink and has alternating textures in every layer: blanched and crisp. Tucked in between are bits of tilapia, squid, mussels, and shrimp. The resulting black block swims in red sauce that tastes almost like the ocean, not because it's salty but because of the infused flavors of the seafood.
With the same sourdough they use to make pizza, Antonio Uno creates baguettes which they sell along with their handmade pasta. To ensure its freshness, every day after 6 p.m. everything goes for half the price.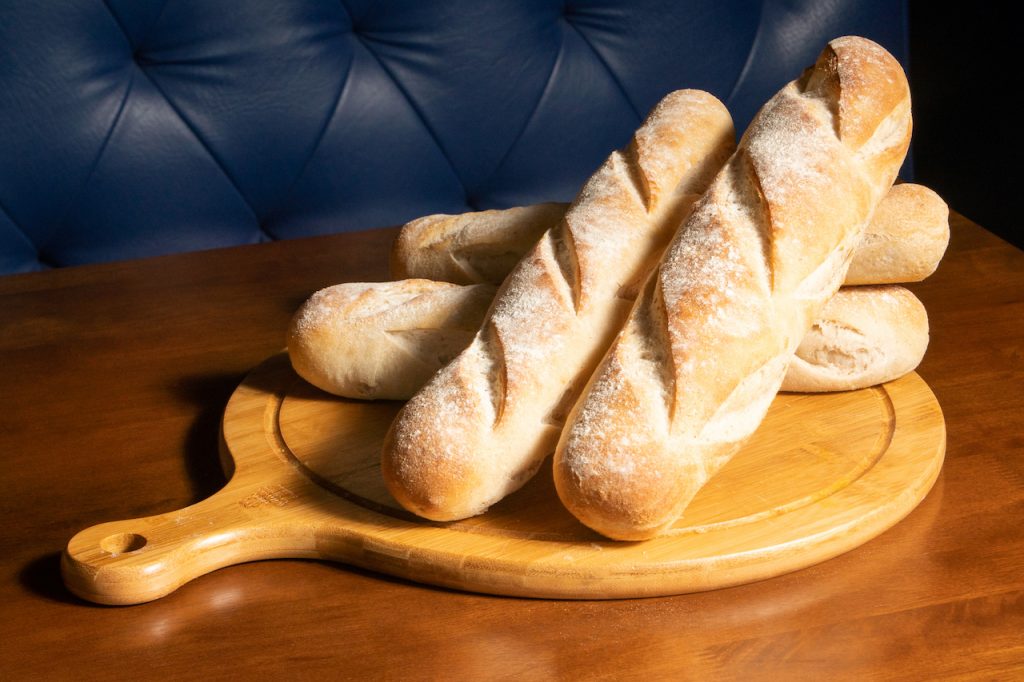 The Laborte family shares plans of their grand opening in the coming week because although they have been operating as early as December last year, they have not officially open. "We wanted to open late last year but things happen so we had to adjust. We are currently looking at Apr. 30 to officially open because it's a very special date to us. It's our dad's birthday."
Get more stories like this by subscribing to our newsletter here.
Read more:
Akrotiri showcases the best of coastal cuisine from Europe and Asia
This café in Alabang is also an old school arcade
Here's where you can get melt-in-your-mouth gnocchi and uniquely shaped pasta
TAGS: alabang Antonio Uno handmade pasta handmade pizza Italian
WHY GO?
Everything on their pizza and pasta menu is handmade from scratch and practically good to share.
MENU