PSA: Grab to curb cancellations with P50 fine, account suspensions
Selective drivers will also be penalized or suspended.
Apr 30, 2019
The ride-hailing platform Grab Philippines now imposes a P50 fine for those who will cancel five minutes after a confirmed booking. Those who will not show at the pick-up points within five minutes upon the arrival of their GrabCar booking will also be charged P50. The waiting time is shorter at three minutes for those who use GrabShare.
In a statement released yesterday, Apr. 29, President Brian Cu said Grab acknowledges that "cancellations are frustrating for both the passengers and our drivers. […] Our intention in implementing this new policy is to create a better ride-hailing ecosystem, where both passengers and drivers practice the responsible use of the Grab platform."
The cancellation fees will proceed directly to the driver to compensate them for the work and fuel they spent going to the passenger's pick-up location.
Passengers who cancel a ride twice in an hour, thrice in a day, or five times within a week will also be temporarily suspended for 24 hours.
But what if it's not the passenger's fault that they cancelled?
Passengers have been facing a lot of problems with Grab recently, which most of the time includes getting assigned to drivers who are unresponsive or almost 10 to 20 minutes away. Since these situations are inevitable, Cu said drivers "will also be penalized and may be locked out of the platform for a temporary period."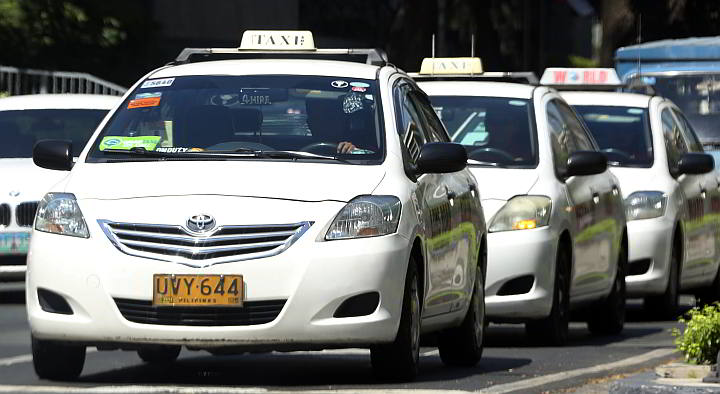 Drivers who are selective of passenger destinations and who cancel bookings without proper reason may also be suspended.
"We are cognizant of the fact that sometimes, cancellations are necessary during special situations," he said. When a driver cancels on a booking, the passenger will automatically get 30 GrabRewards points.
They are also exempting passengers from being fined if:
the passenger cancels within five minutes of getting assigned to a driver
the driver is not moving toward the pick-up point or is going to the wrong direction
takes 15 minutes longer than the initial estimated time of arrival
the driver indicates that he has arrived but he has not
Wrongly charged fees will be refunded by the company within 48 hours, Grab said. They are implementing this new policy under the approval of the Land Transportation and Franchising and Regulatory Board.
Header image courtesy of Richard Reyes/Inquirer.net
Get more stories like this by subscribing to our weekly newsletter here.
Read more:
Grab's new feature will make your hectic life easier
Grab plans to impose penalty on cancellations made by passengers
New Grab feature lets you send photos of your pick-up location to your driver
Read more by Amierielle Anne Bulan:
Not convinced about climate change? Watch this documentary
Ruins of San Ignacio Church in Intramuros now a museum
12 local shops to check out for your summer essentials
TAGS: car dotr Grab MMDA taxi traffic transpo transportation travel Wheel