Popeyes is back in Manila—bring on the chicken wars
Here's a peek of the famous Louisiana chicken, honey glazed biscuit, and their special Philippine-only item
info
Popeyes Louisiana Kitchen

American fast food, Southern

10 a.m. to 10 p.m. daily

₱

P300-500 for two
In the fierce and competitive world of fast food fried chicken (if you haven't had a fight over whether KFC, Jollibee, or Mcdonald's have the best, you're not a Filipino, sorry), not a lot of people remember that there used to be a contender against the big three. Representing Southern country-style fried chicken was Popeyes, a New Orleans brand that brought their cajun spices to the mix. However, in 2007, Popeyes left the Philippines, taking their iconic two piece and a biscuit along with them. (Fans of Rupaul's Drag Race will get the reference).
Thankfully, Popeyes is now officially back, opening their very first chain in Arcovia, Pasig (near Landers) on May 16. We headed out to their launch, where we received a very understated and subdued welcome.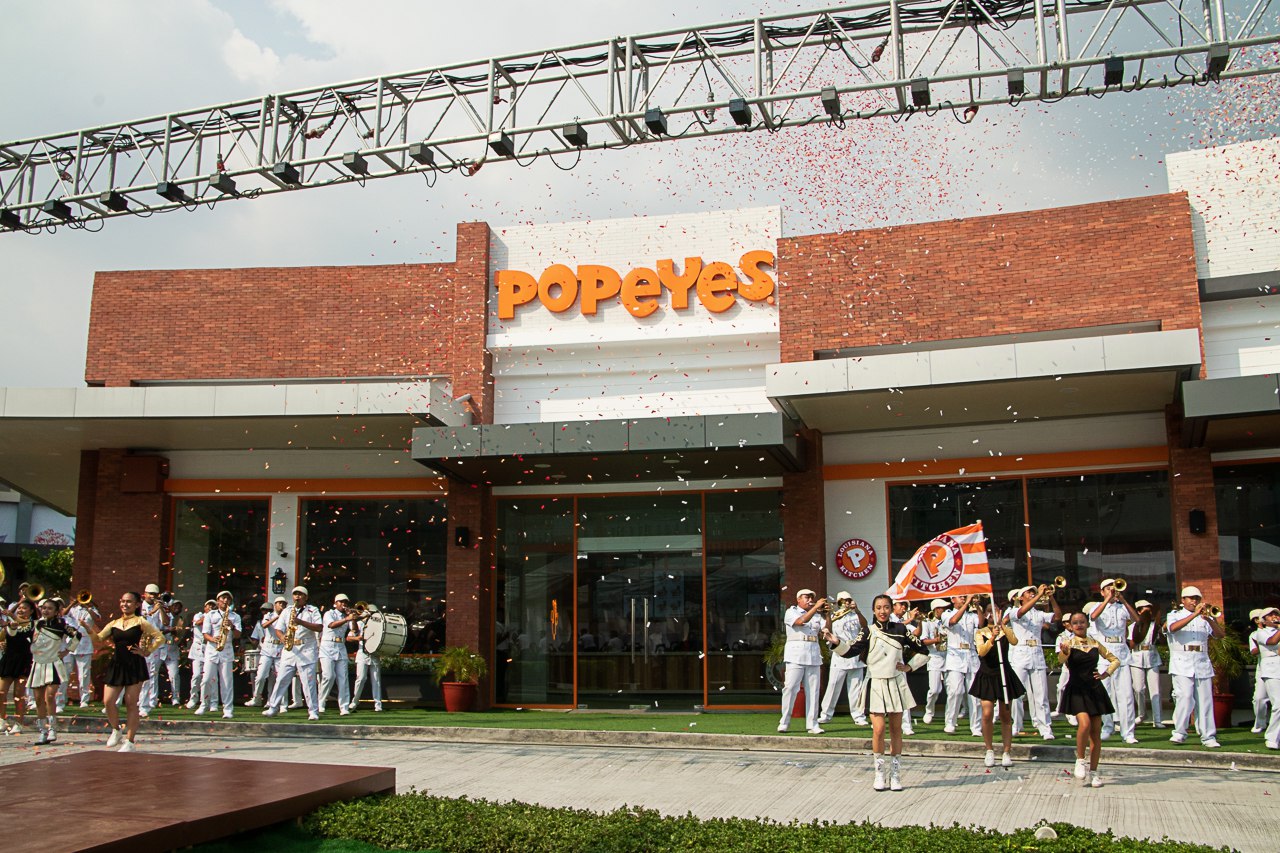 Heading into the restaurant was a very deja vu experience. The interiors may be more updated, the menu just a little bit more Filipino, but this was still the same orange hued chicken place that left over a decade ago, only better.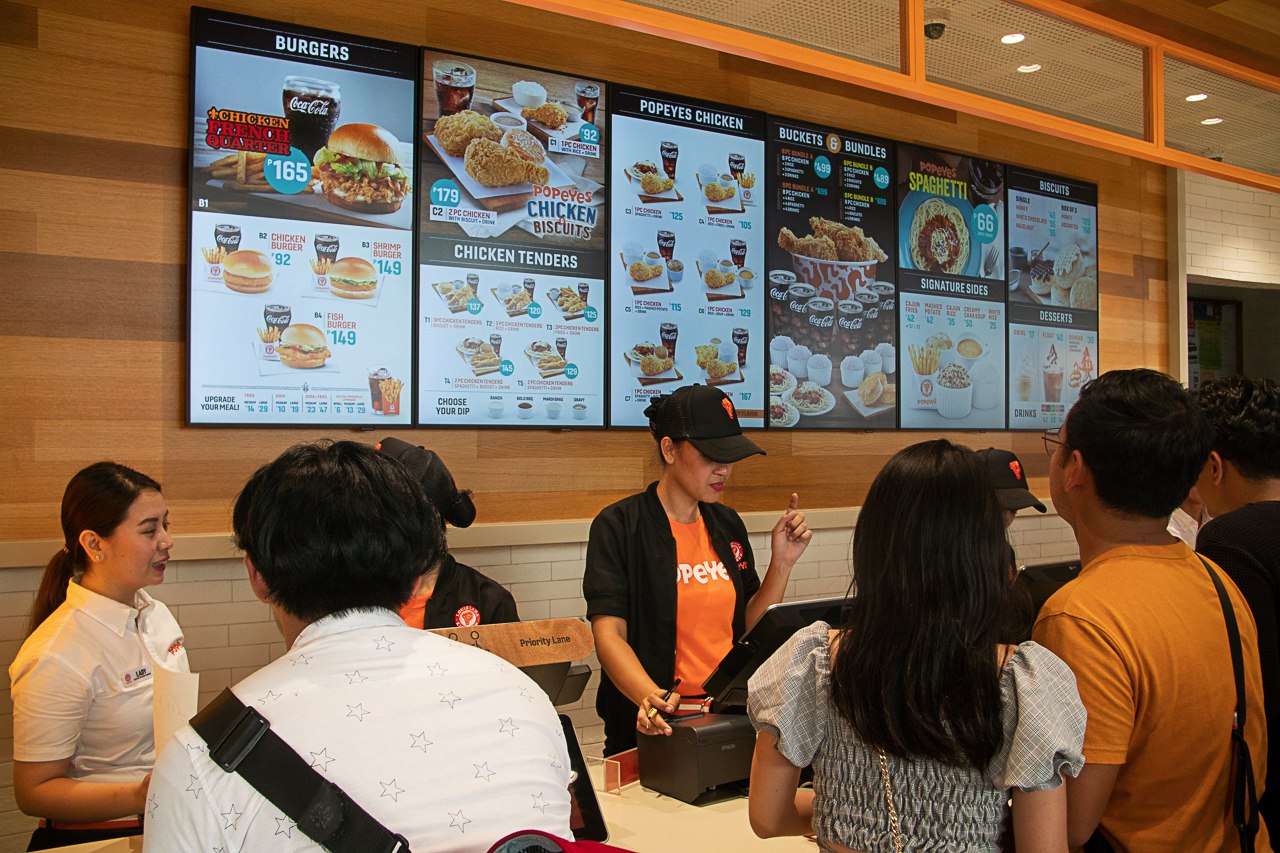 We of course got the two piece chicken with a biscuit, because how could you not? It's iconic for a reason. (If you haven't figured it out yet, it was Mystique Summers who immortalized that line. Shame on you)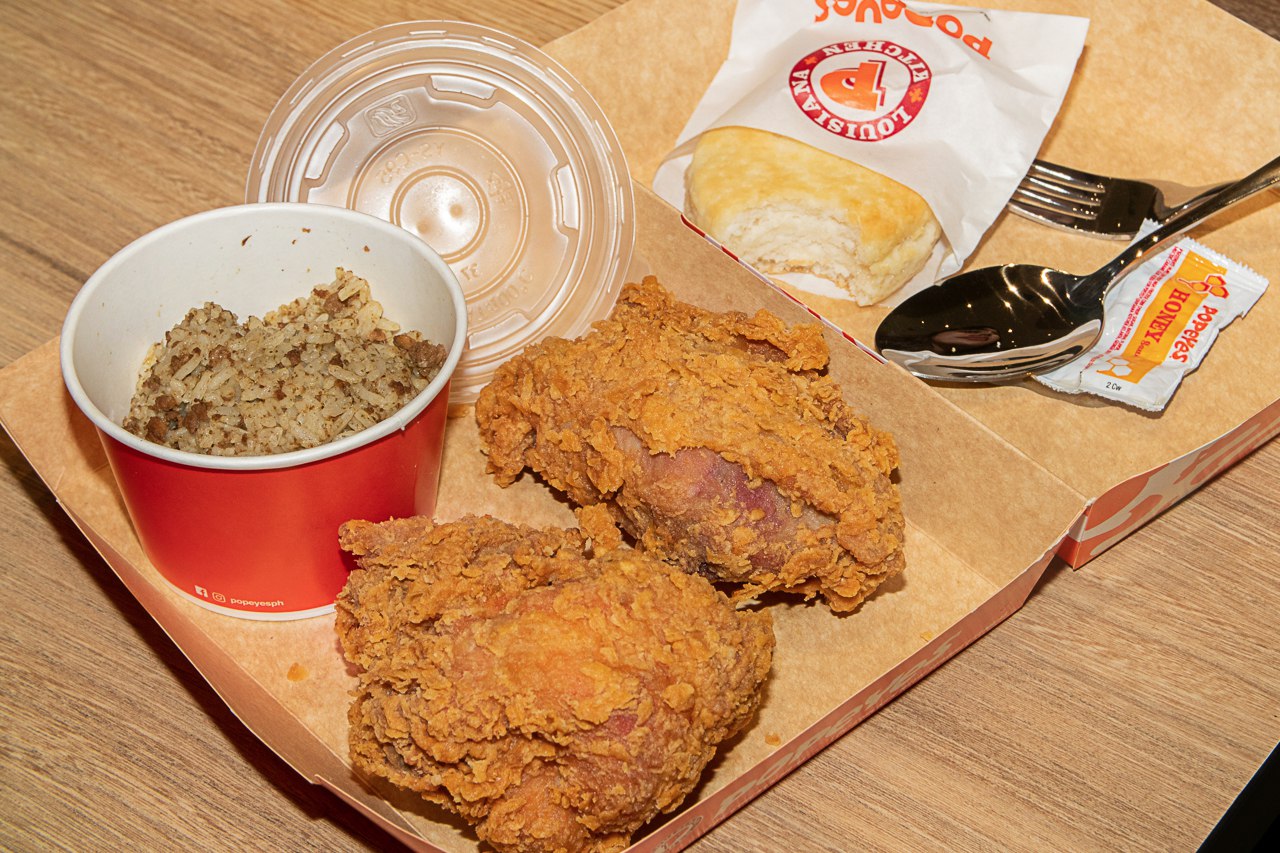 The fried chicken is very crispy outside and tender inside, with a hint of smokiness coming through the meat, characteristic of a New Orleans dish. Pour it with gravy: No Southern dish is complete without the flavorful, cajun-filled gravy drizzled over it. We paired it with their cajun rice, but the flavor from the chicken and the gravy is more than enough for plain ol' white rice.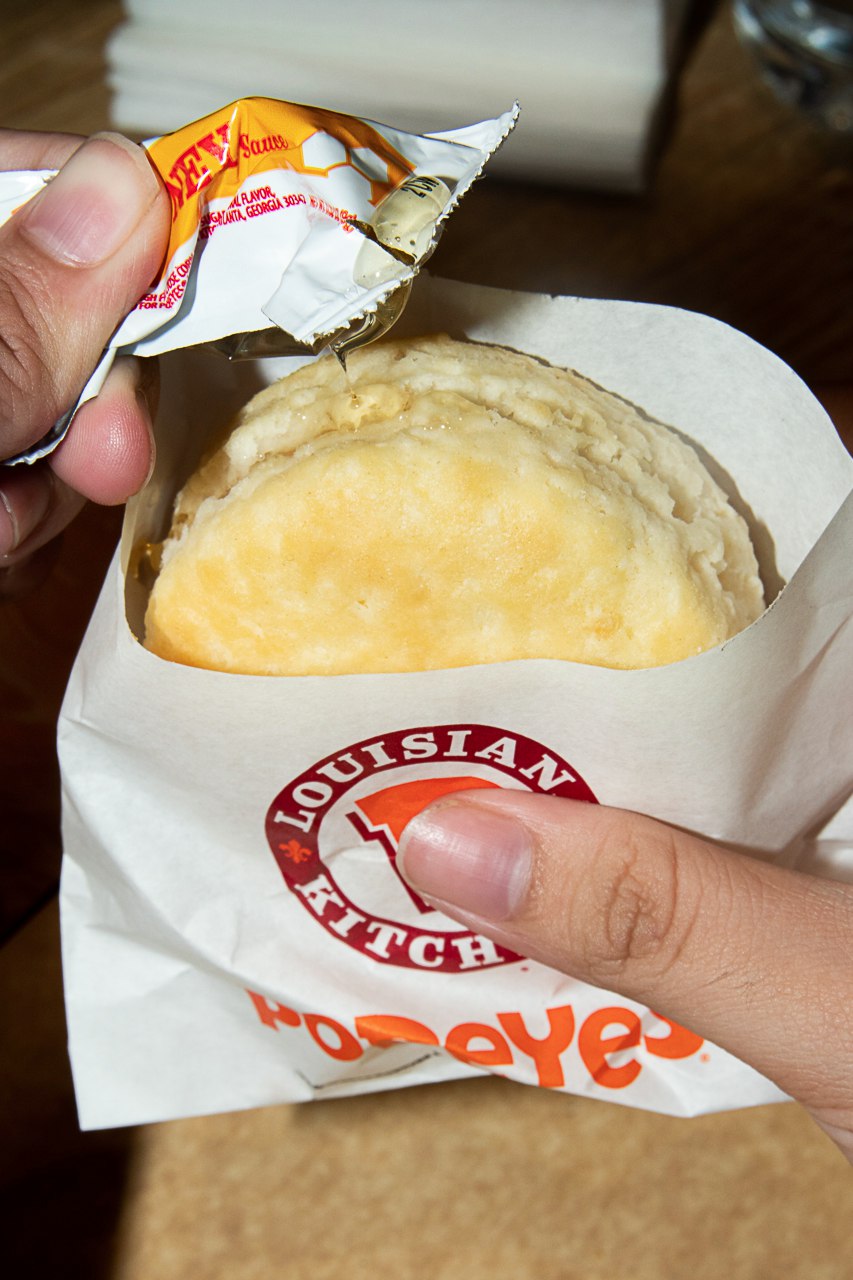 Their signature honey biscuit was a whole other story. Popeyes offer Southern buttermilk biscuits, which means they're light and fluffy and almost bread-like, unlike the thin biscuits we normally see here. It's like a crumbly, flaky, and thick pancake, which is far from a bad thing. Aside from honey, it comes in white chocolate and hazelnut, but we recommend you try the honey one first.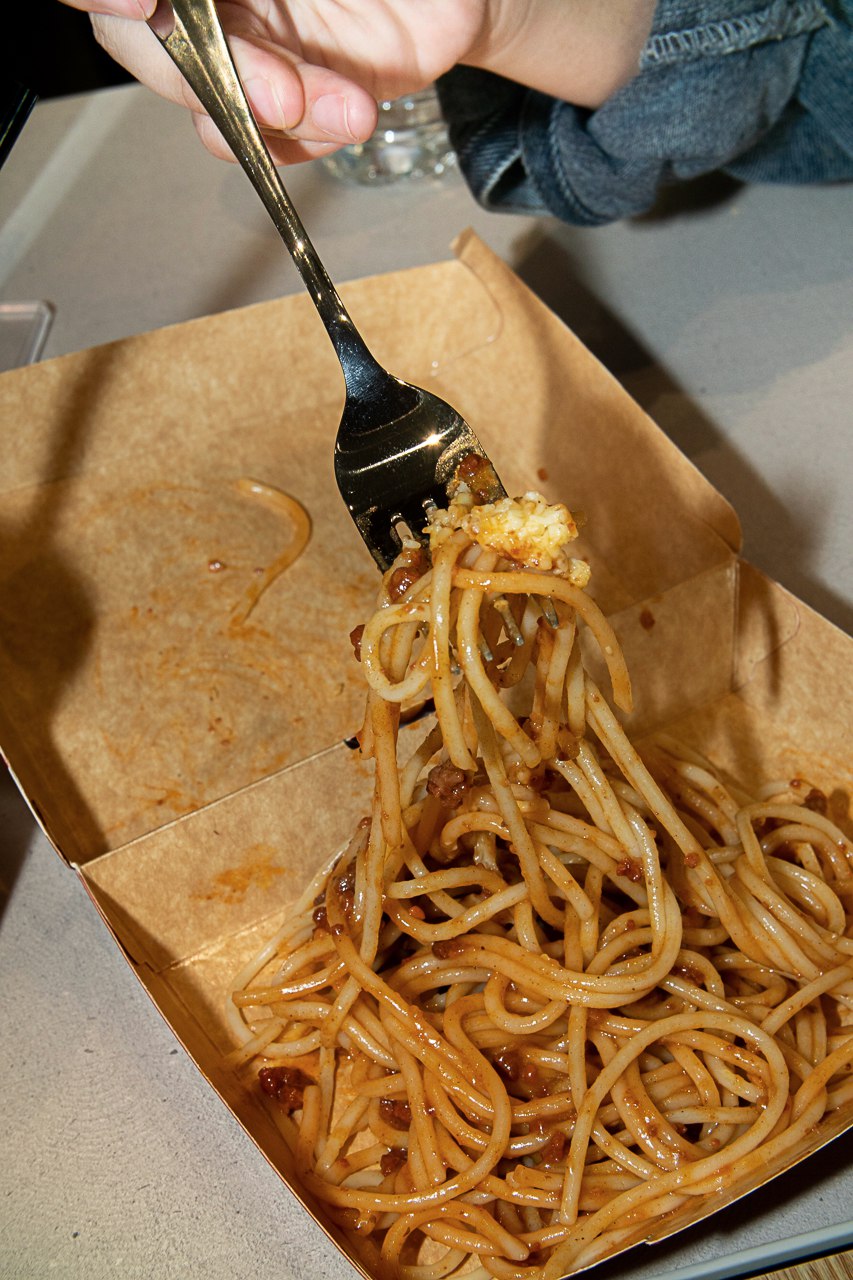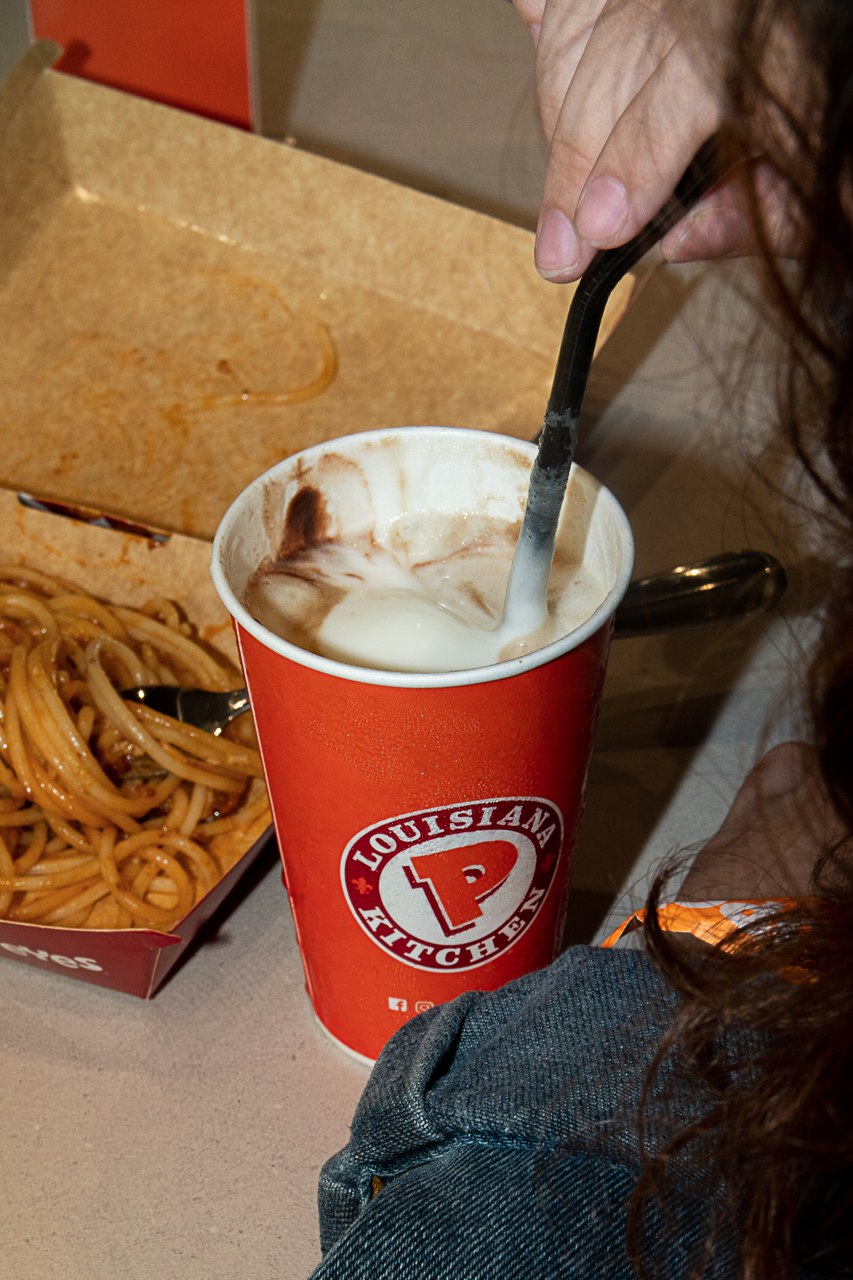 For their return to the Philippines, Popeyes decided to introduce a very Filipino item into their menu: spaghetti. The Popeyes spaghetti is a faithful sendup to that childhood staple—take that childhood kick up a notch by pairing it with a Coke float.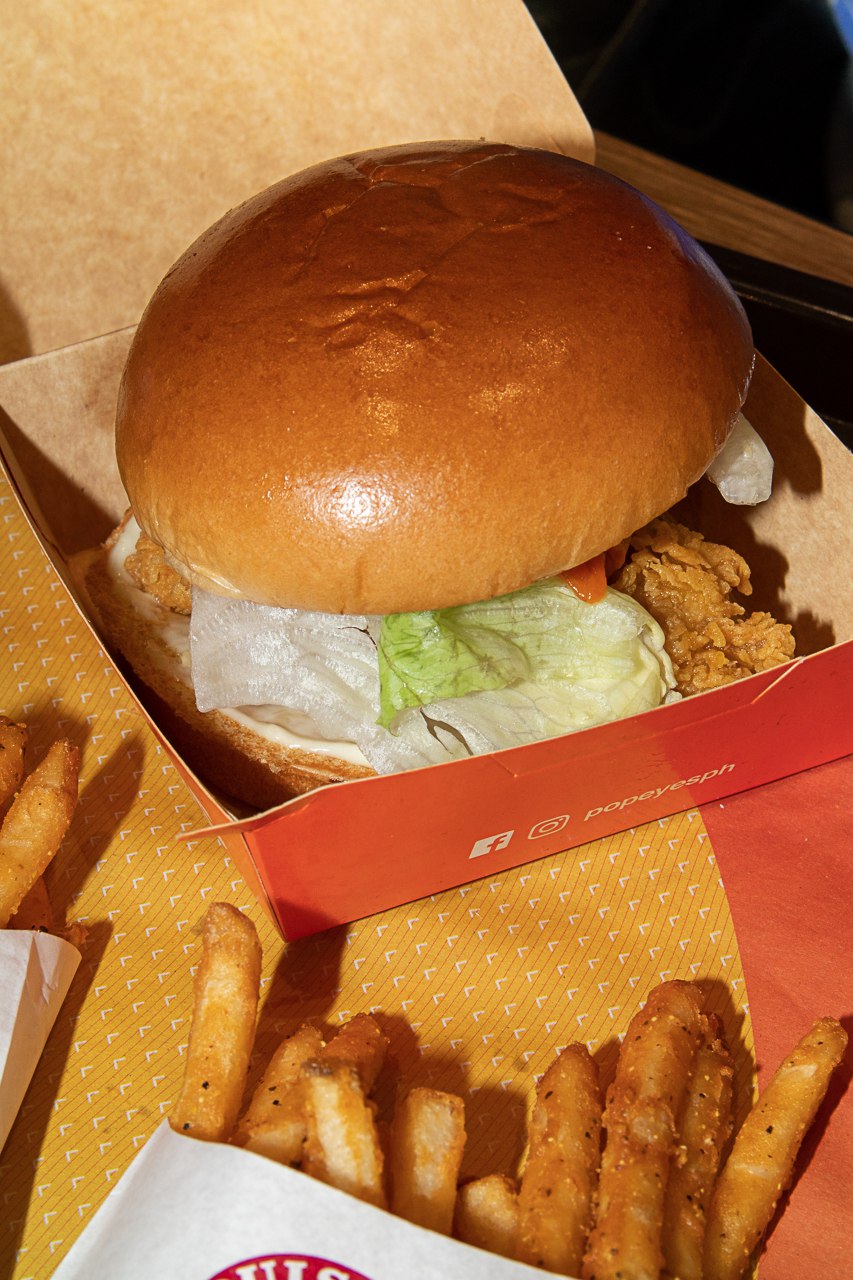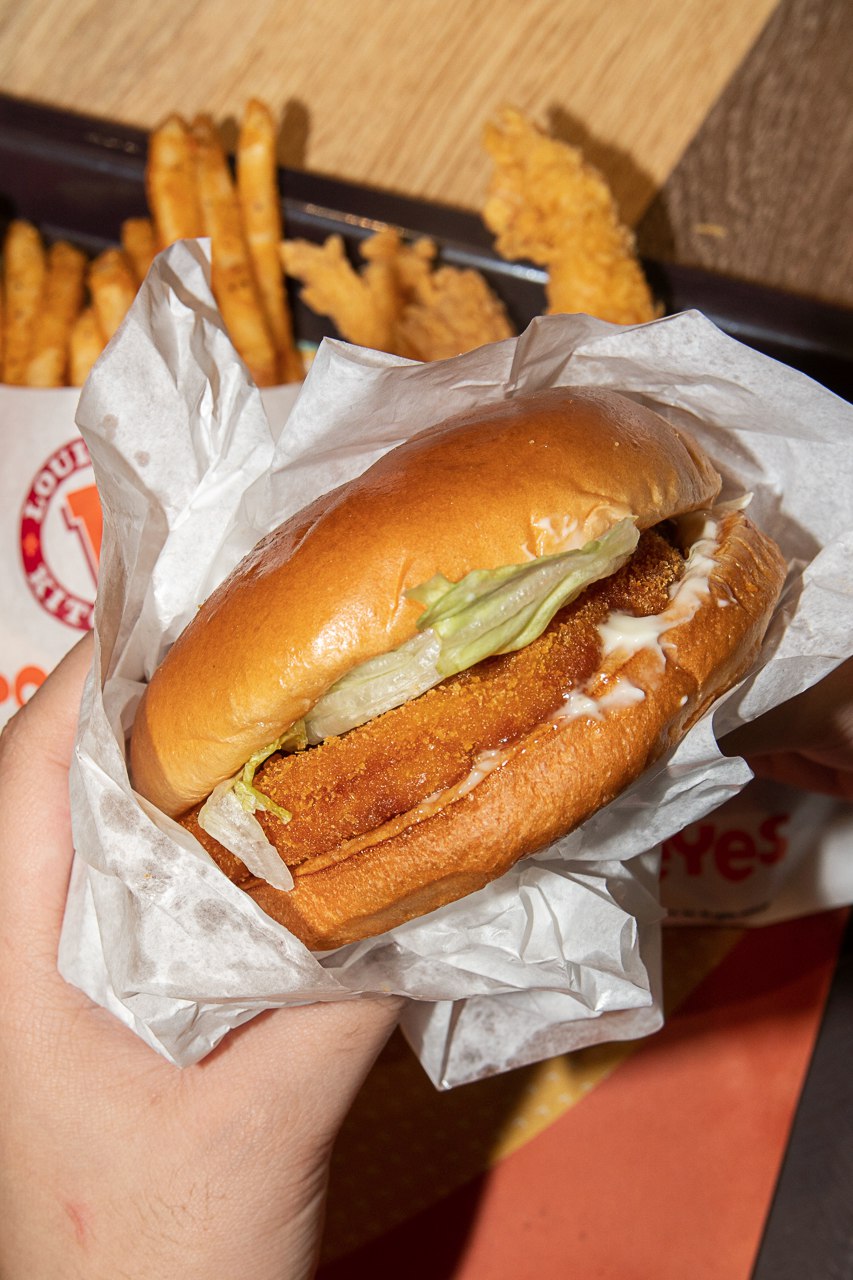 Their burgers are also not to be dismissed. Their Chicken French Quarter is a huge burger rivaling the burgers of their competitors (this writer's small mouth was no match for it), and it contains pieces of a fried chicken patty, paprika, and other more traditional burger components. For a lighter affair, check out the shrimp burger. The patty tastes not unlike a shrimp cake, which goes pretty well sandwiched between two buns.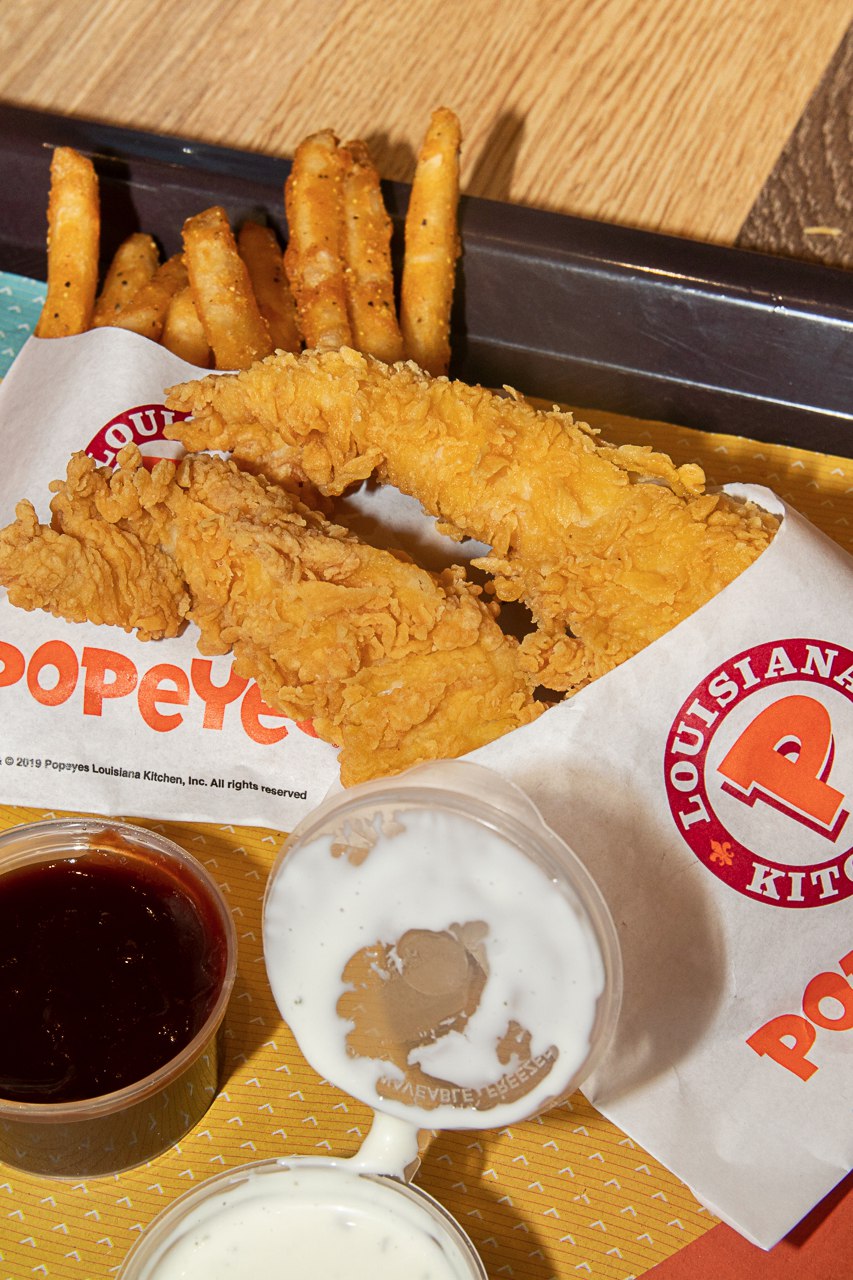 For a snack, their cajun fries and chicken tenders are both good options. Their fries are thick cut and fried, making them crispy on the outside and fluffy on the inside, and the cajun gives it a good smokey kick that isn't overpowering. The tenders, on the other hand, are really soft while still being crispy, which is what a good tender should be. (You can also get it with rice!) It comes with four dips: ranch, bold barbecue, mardi gras, and gravy. We recommend the mardi gras, a kind of smokey and spicy mustard.
Popeyes is already open in Arcovia, but it's planning to open around the metro (and hopefully around the country). It's expected to open in Ali Mall Cubao, Vertis North, and Eastwood City in QC, Festival Mall in Muntinlupa, Alabang Town Center in Parañaque, Kroma Tower Makati, SM Manila, and SM San Lazaro.
Get more stories like this by subscribing to our weekly newsletter here.
Read more:
A first look at the newly opened Shake Shack in BGC
Finally, there's fast food that's actually good for you
Where to eat the best fried chicken in Manila right now
Read more by Zofiya Acosta:
Classified Kitchen is a top-secret haunt for Tomas Morato locals
Mabini's wants to restore Malate to its former glory
This series matches Filipina goddesses with western zodiac signs for the modern diaspora
TAGS:
WHY GO?
The two piece chicken with biscuit set is an iconic combo for a reason. The cajun-spiced fried chicken goes really well with the honey drizzled buttermilk biscuit.
MENU