This restaurant in Parañaque cooks (almost) everything in a big smoker
Where there is a smoker, there are a lots of good things, The Rest In Plates proves
info
The Rest in Plates by Le Boucher Group

Barbecue, Southern American

4 p.m. to 11 p.m., from Wednesday to Monday

₱

P500-P600
"Ganito lang kami pumorma sa south. Pwede kang pumunta sa mall nang naka-tsinelas tapos wala kang ibang dala kung 'di phone at wallet," chef Rip David muses about his upbringing down in Paranaque. He's the 31-year old head honcho at a newly opened restaurant at BF Homes called The Rest in Plates.
Overenthusiastic and almost as if enticing us to move down there, he tells us just how laid-back it is in the south, one thing that lured him to set up shop there: his group Le Boucher's first brick and mortar which cooks up barbeque and other roasted goods through their industrial smoker in the back.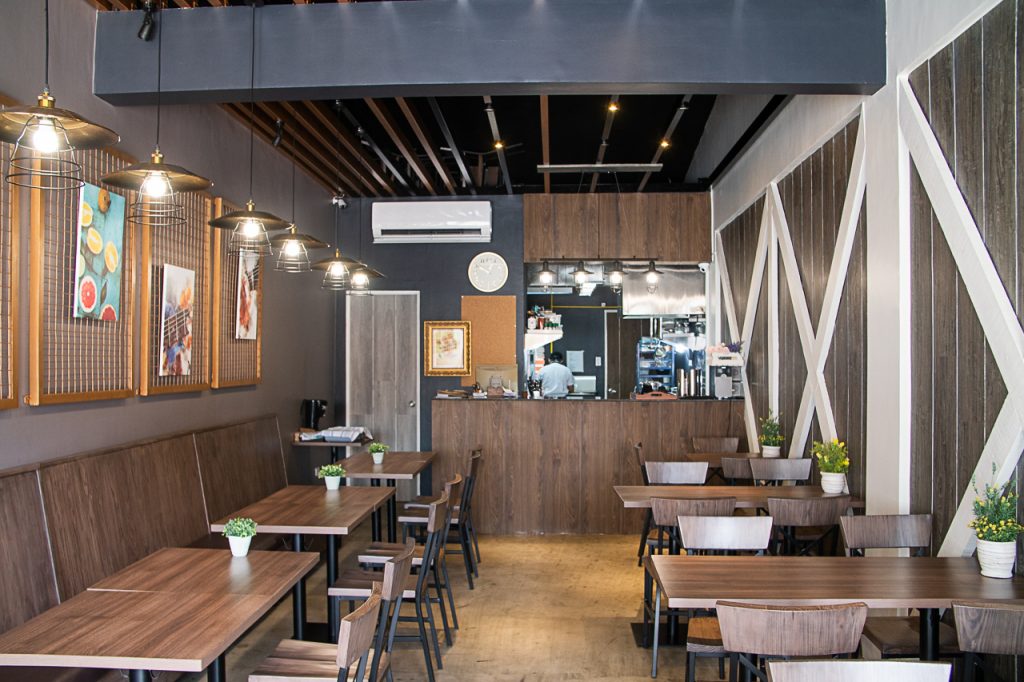 His business was originally about charcuterie so he wanted to put up a place where people can enjoy just that. But one thing led to another and The Rest in Plates happened, a play on his name.
With only a few items on their soft opening menu, the focus of the dishes, according to David, is less about what can be done in a smoker, but more about a return to techniques and utilizing whatever is available at any given day.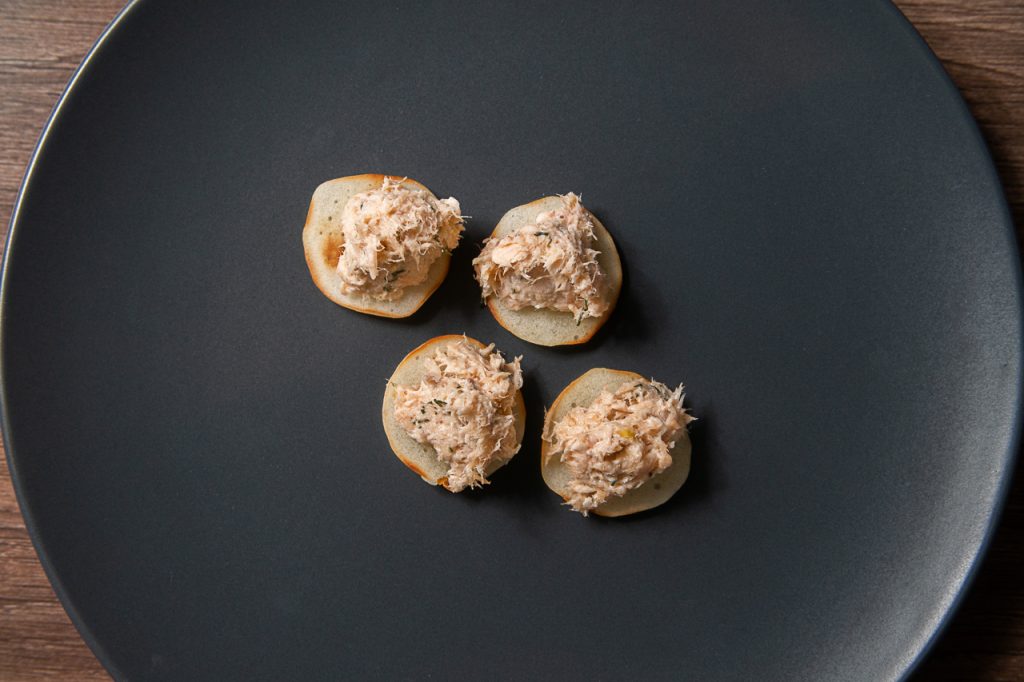 Instead of breadsticks or peanuts, customers are treated to a plate of salmon shavings pâté served over minuscule pancake-like tuille which according to David readies one's palate for the dining experience. It's their way of implementing a zero-waste approach in the kitchen while providing ace customer service.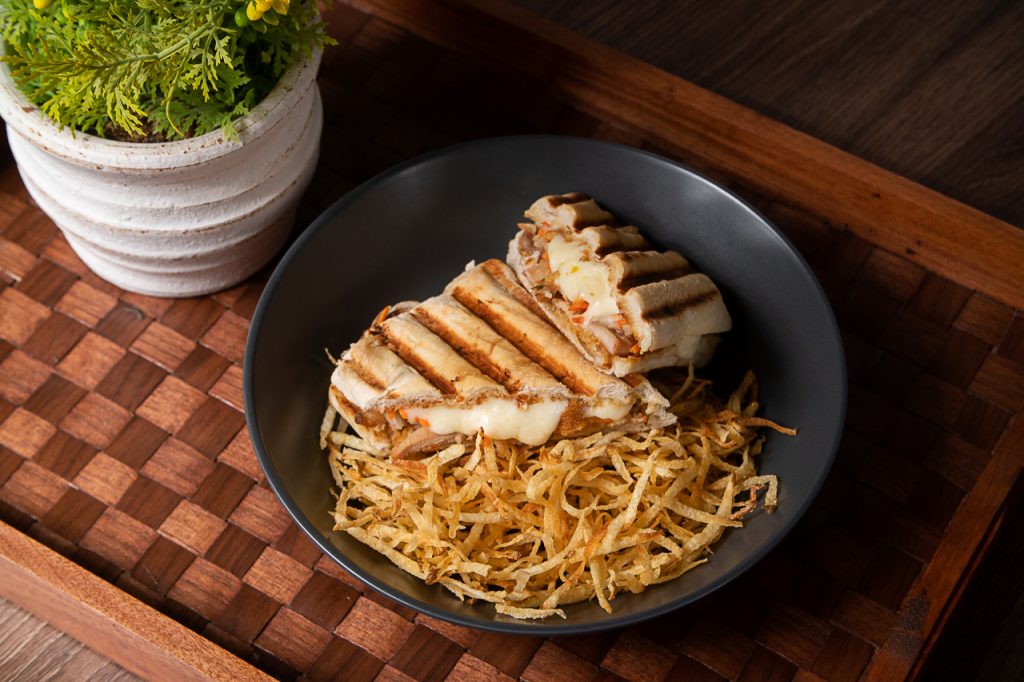 As part of the joint's mother group's focus on charcuterie, The Rest in Plates has a panini menu consists of two items: the Ranger, a sandwich of pork loaf with hickory beer sauce, and Lechon Cubano with Mojo roast pork. It's a great way to start a meal with if you know how to pace yourself.
Their ciabatta garlic chips are extremely addictive, too, paired with the beef barbecue brisket. By the time you have chomped on half of it, you nearly forget about the hickory smoked shredded meat.
On the heavier side of the menu are the rice and pasta entrées. There's the big plate of Chicken Peruviano, that's good enough for two persons. It has half a chicken that's roasted with herbs and secret spices that renders it a subtle tang. Without the full-bodied jambalaya and the piquant chimichurri, the hefty chicken is fine but we would rather have it with the fix-ins.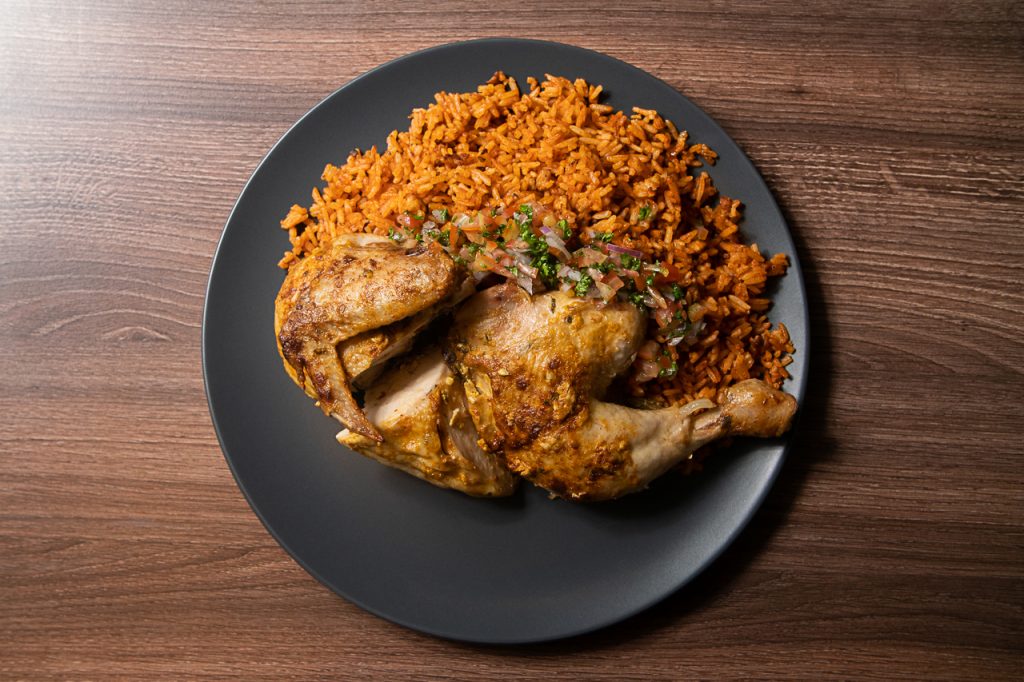 The vibrantly plated pan seared salmon and orange, on the other hand, has good intentions. Color-wise, we know the two ingredients could jive together mixed with subdued garlic aglio olio and pickled vegetable, the pool of orange velouté floods all the others with flavor.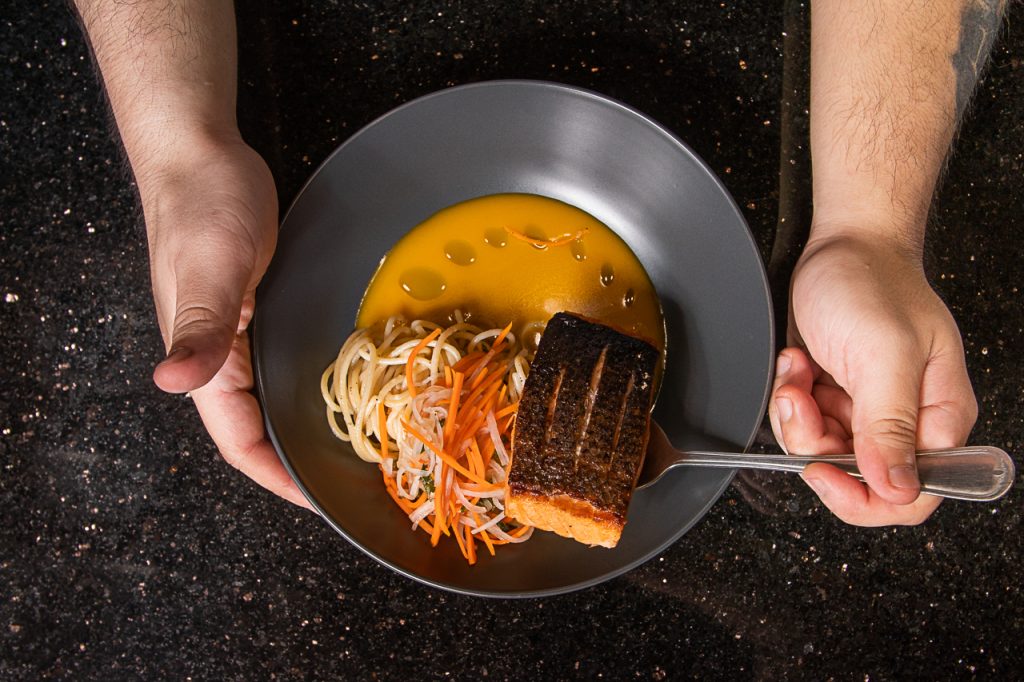 Save for the chicken, the most comforting dish is riceless with a carb only in the form of a smoked squash mash. The Pork Moscato, as its name suggests, is two slabs of pork doused in wine. Although the fork bounces ever slightly with each stab, its profile is complex with hints of sweetness and acidity from the liquor. A reduction from its marinade folds all the elements smoothly together—from the velvety mash to the bizarre green orbs which are actually blanched chayote.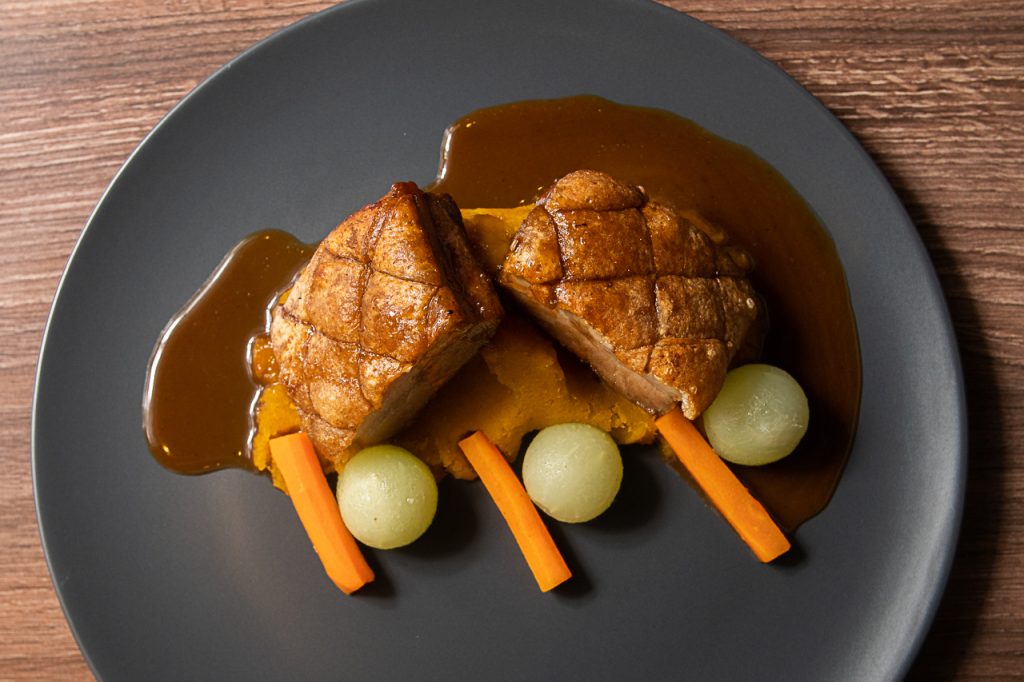 The Rest in Plates is only currently open for dinner. Why? David says they are still surveying the area if it's a lunch kind of crowd. "Who don't just wanna open up for lunch to rack in revenues. We also have to take into consideration that people—regardless if there are Southerners or not—want more than just a meal. They come in for the experience," he says.
David further elaborates that it is their responsibility as chefs to make sure people achieve that. Whatever their bijou space lacks, they more than makeup for with their food—as he said of their decision to prefix the word "the" in the restaurant's name, "let the food speak for itself, let the diners see the rest in [the] plates."
Read more:
Heirloom dishes get a modern reinvention at Abuela's
A Toyo-trained young chef opens his home for 16-course private dinners
A seafood lasagna that actually tastes like the sea
TAGS: barbeque BF Homes chef rip david le boucher Paranaque smoked meats the rest in plates
WHY GO?
Don't ask what you can do with a big smoker, ask what you can't. This resto down south makes almost everything they serve smoked—from the meats to the sauce like their kamias barbeque schnitzel mix.
MENU