Tour and tinker around 1600s Binondo in Chinatown's interactive museum
From tranvias to boticas, Chinatown Museum brings to life the rich history of Binondo
Jun 24, 2019
The world's oldest Chinatown is known for a lot of things: authentic Chinese cuisine, a church that has surpassed earthquakes and wars, and historical attractions and temples. But these are only a fraction of what Binondo has been offering since it was founded in 1594—and you'll realize this, too, once you enter Chinatown Museum and see how colorful and charming Binondo was during its glory days.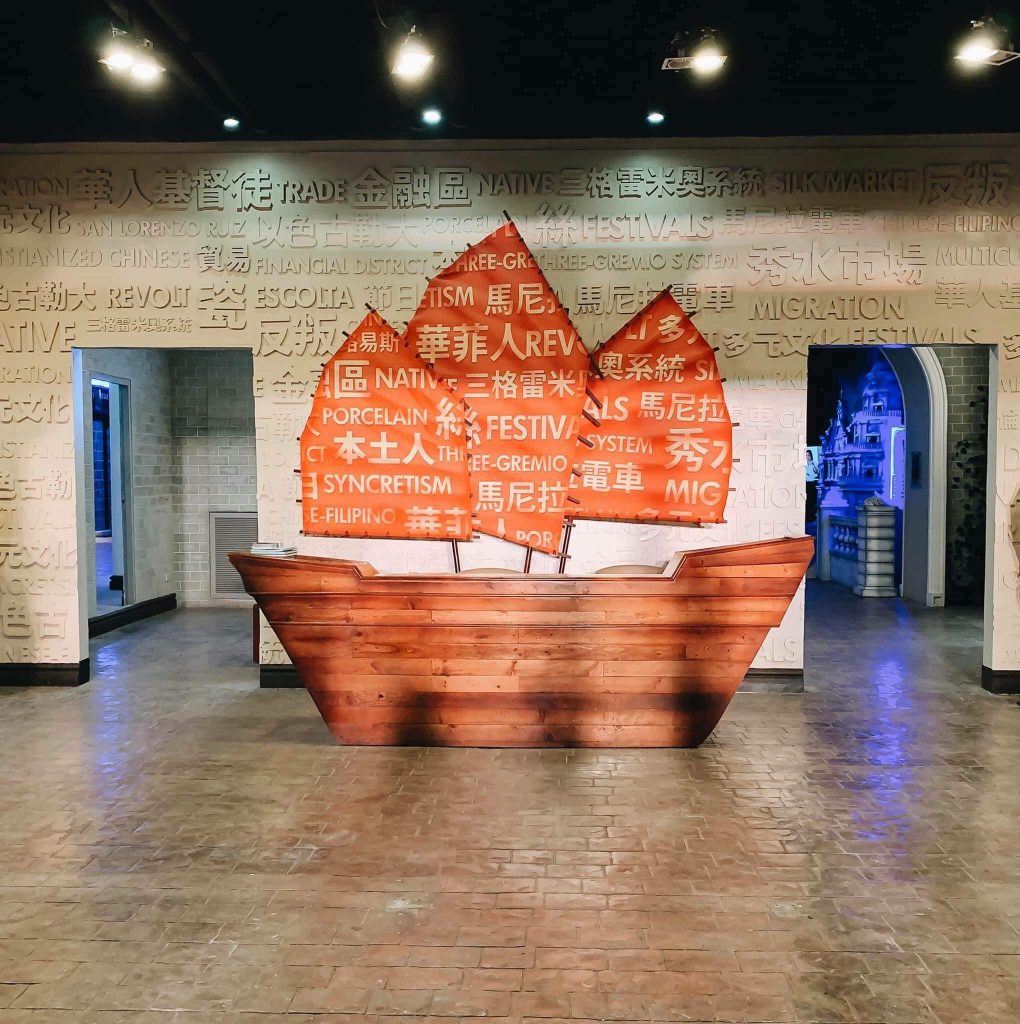 Conveniently located at the fourth floor of Lucky Chinatown Mall, this museum houses 18 galleries that give a glimpse into the different lives of Binondo's early settlers—from the the merchants and restaurateurs to the Dominicans and Chinese-mestizos. According to museum curator Janine Cabato, each gallery is "carefully designed" to be accurate and "Instagrammable." Years of research are behind these, she said.
Before entering the museum, you are encouraged to download the Chinatown Museum app on their smartphones "for a more immersive experience." If you can't, the museum has in-house iPads guests can borrow and bring around.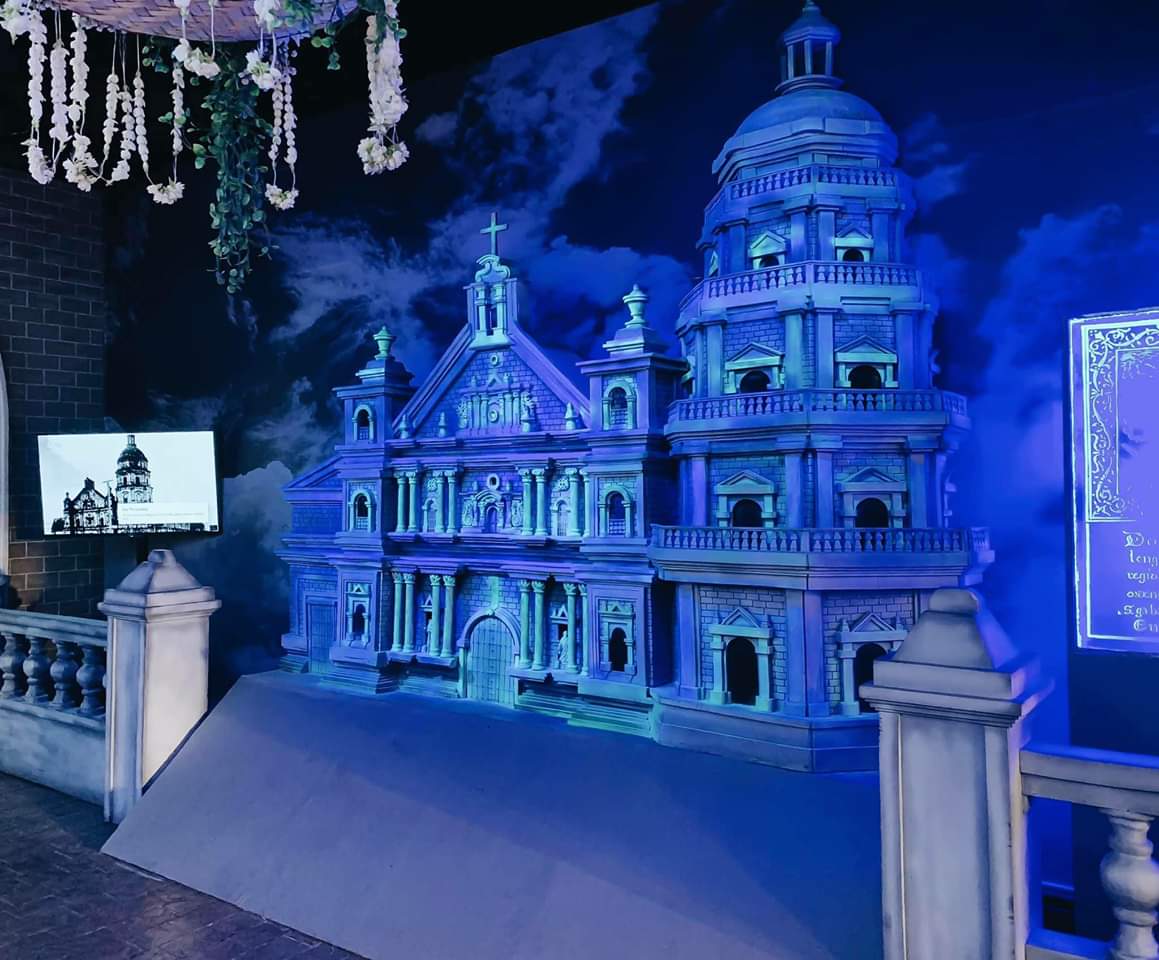 That's one of the things that set this cultural museum apart from others. Aside from being the first museum to give sole focus to Binondo, Chinatown Museum is also interactive. It's appealing and experimential, much like a playground.
Take the replica of the Binondo Church or Minor Basilica of Saint Lorenzo Ruiz, for example. While seeing it in person is already enough to leave one in awe, it's a different (and satisfying) feeling to see it up close from top to bottom; getting a look of its intricately designed parts "brick-by-brick."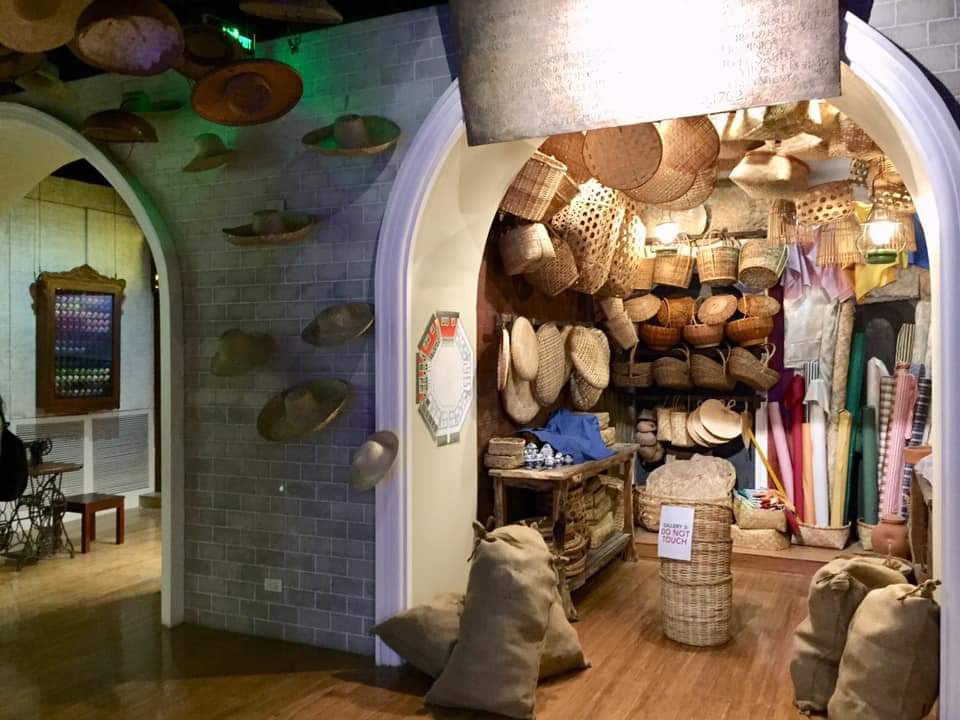 A replica of the Alcaiceria (or the king's market) is also constructed on the museum hallways. Binondo's original Alcaiceria was established in 1752. One portion of its walls can still be found at Pedro Guevara Elementary School at San Fernando St.
Each Alcaiceria stall displays different items "that were traded during that time, [from the] housewares, textiles, and various commodities. […] It is known that the second floor of these shophouses were residences of the transient Chinese merchants," Cabato said.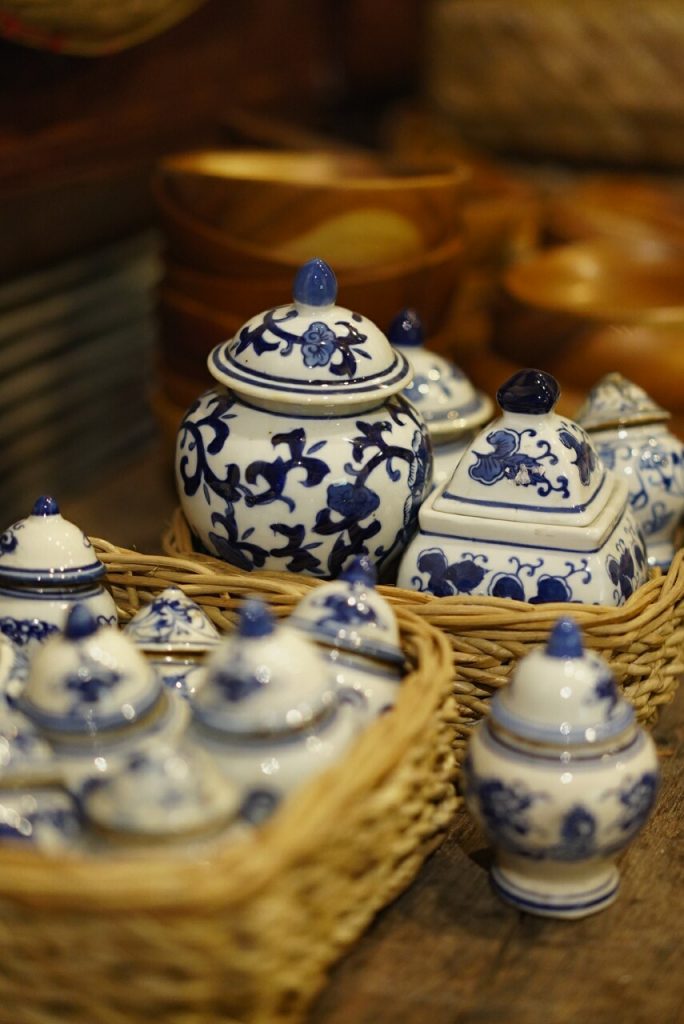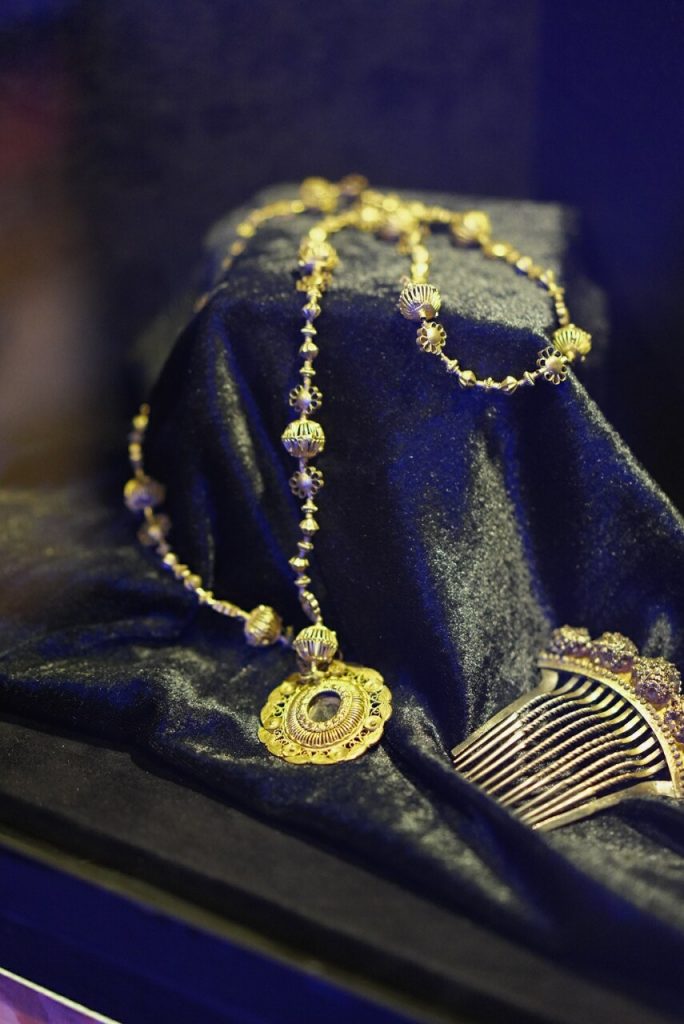 Furthermore into the Alcaiceria gallery is a small and dark room which Cabato referred to as the opium den. It's a bit of a controversial addition, Cabato admitted, but she clarified that these dens to represent the recreational habit of Binondo's settlers.
Some galleries centered on the houses and lifestyle of the Filipino-Chinese. There is this bahay-na-bato living room replica with woven furniture, arch doorways, capiz windows, and tables with intricately carved floral design.
Several sungka sets can also be found scattered in these galleries.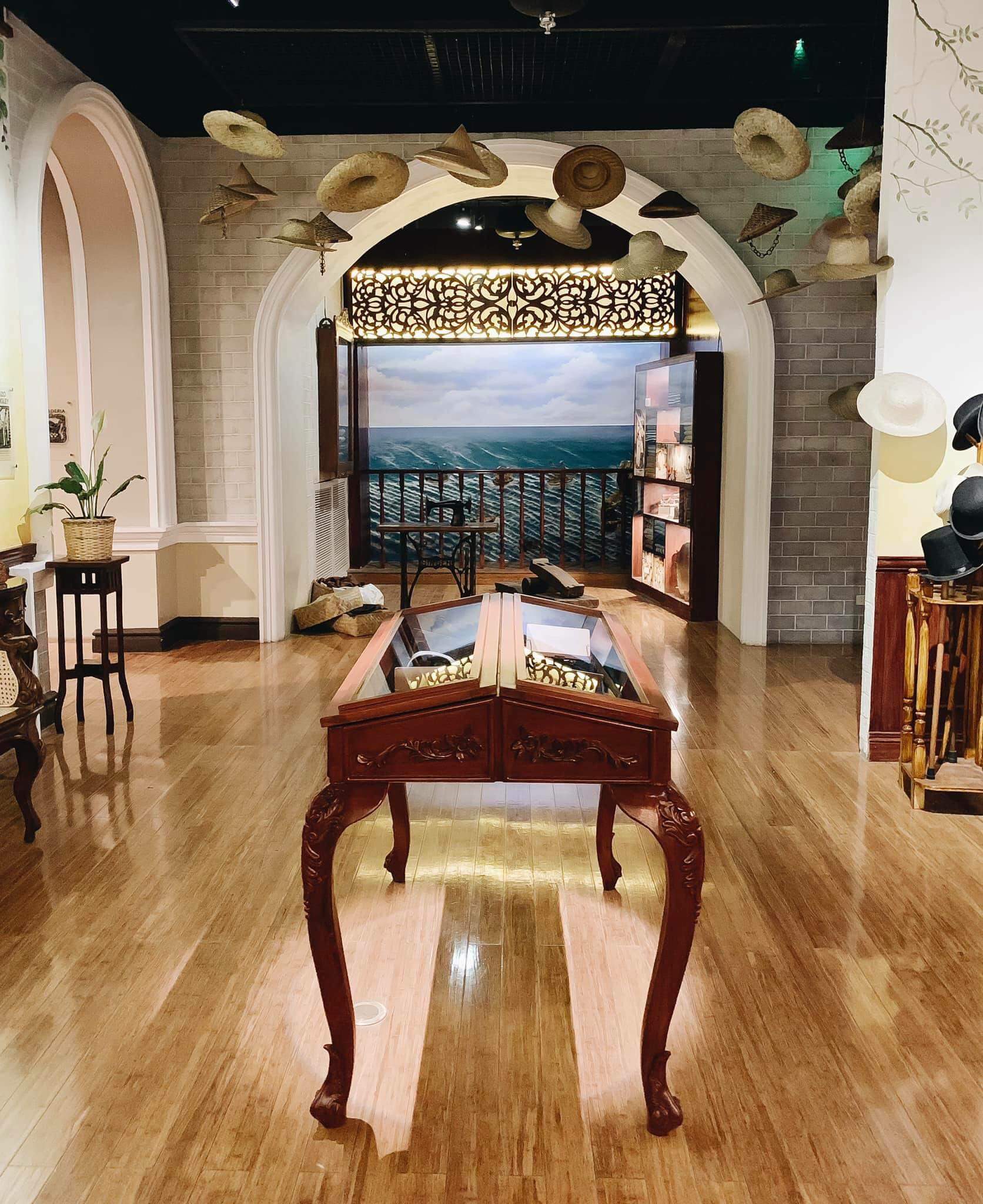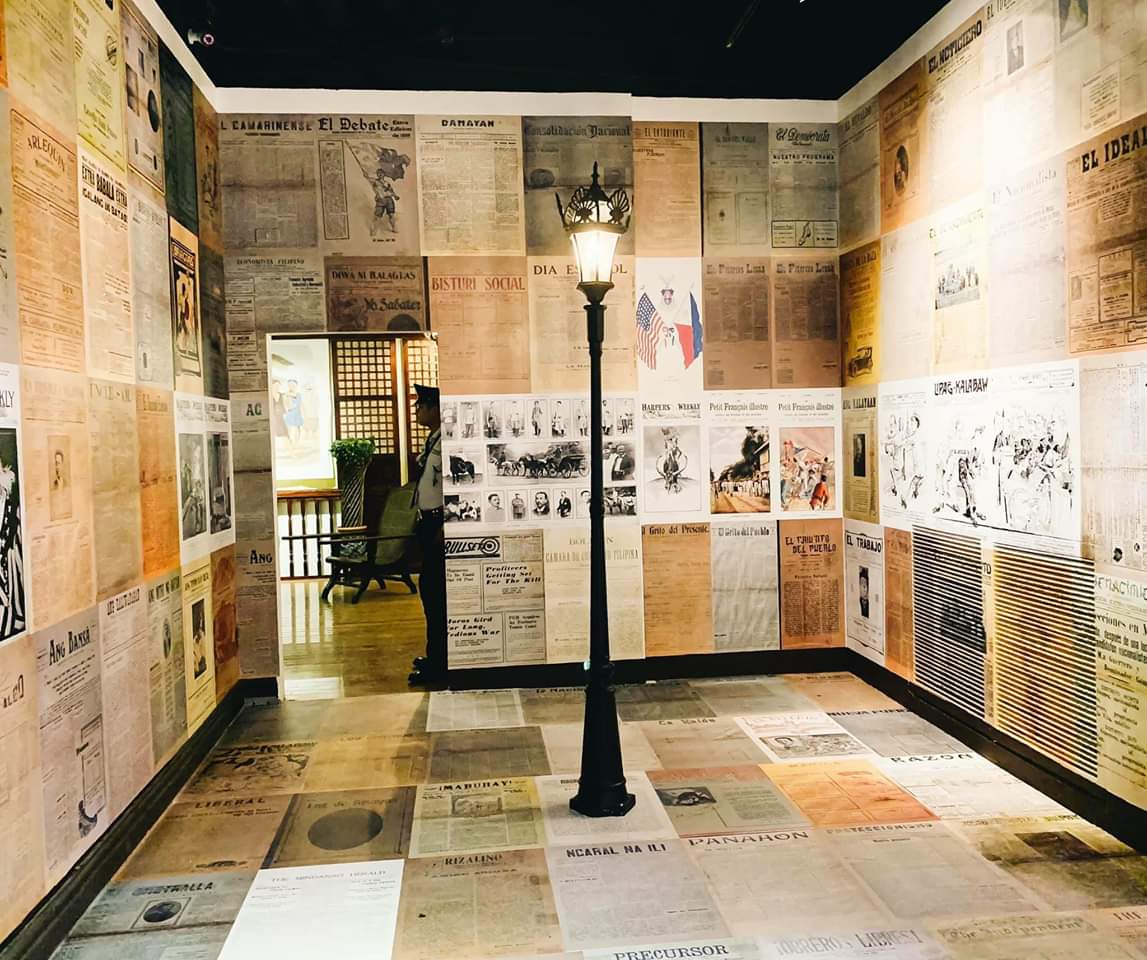 Like a true house, one of the ways out of that bahay-na-bato setting leads to this, a lamp post surrounded by all the publications that have been distributed in Binondo. Cabato said this is no doubt one of the challenging parts to set up since it requires much tedious research.
This little recreation of Chinatown wouldn't be complete without one thing, though. And that is food. Turn to one corner from this lamp post and you will be led to an array of bakeries (where you will find cute mooncake stamps!) and restaurants, including Polland Hopia.
(READ: There is no chop suey in China—and other dishes that aren't actually Chinese)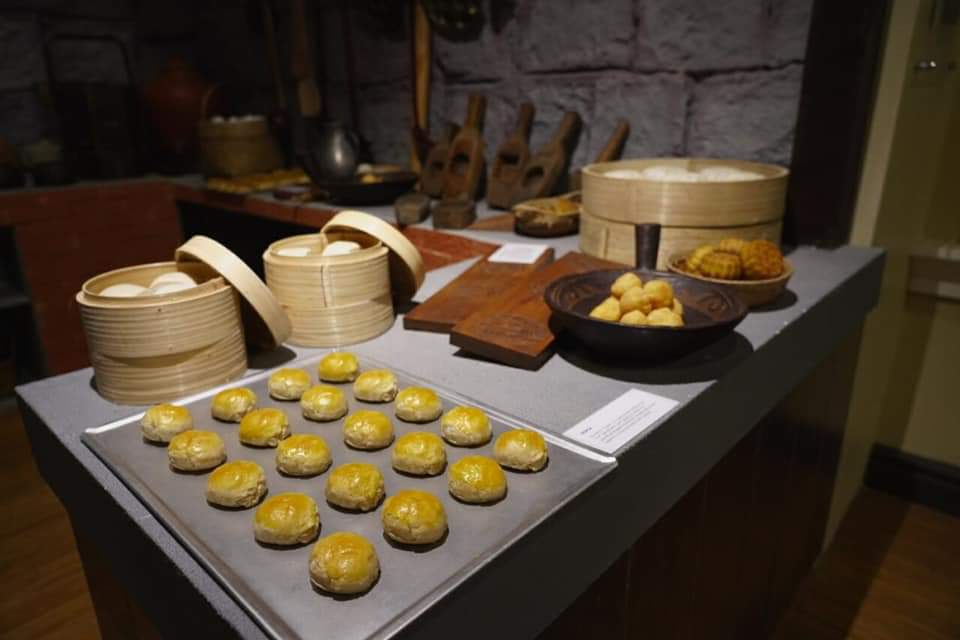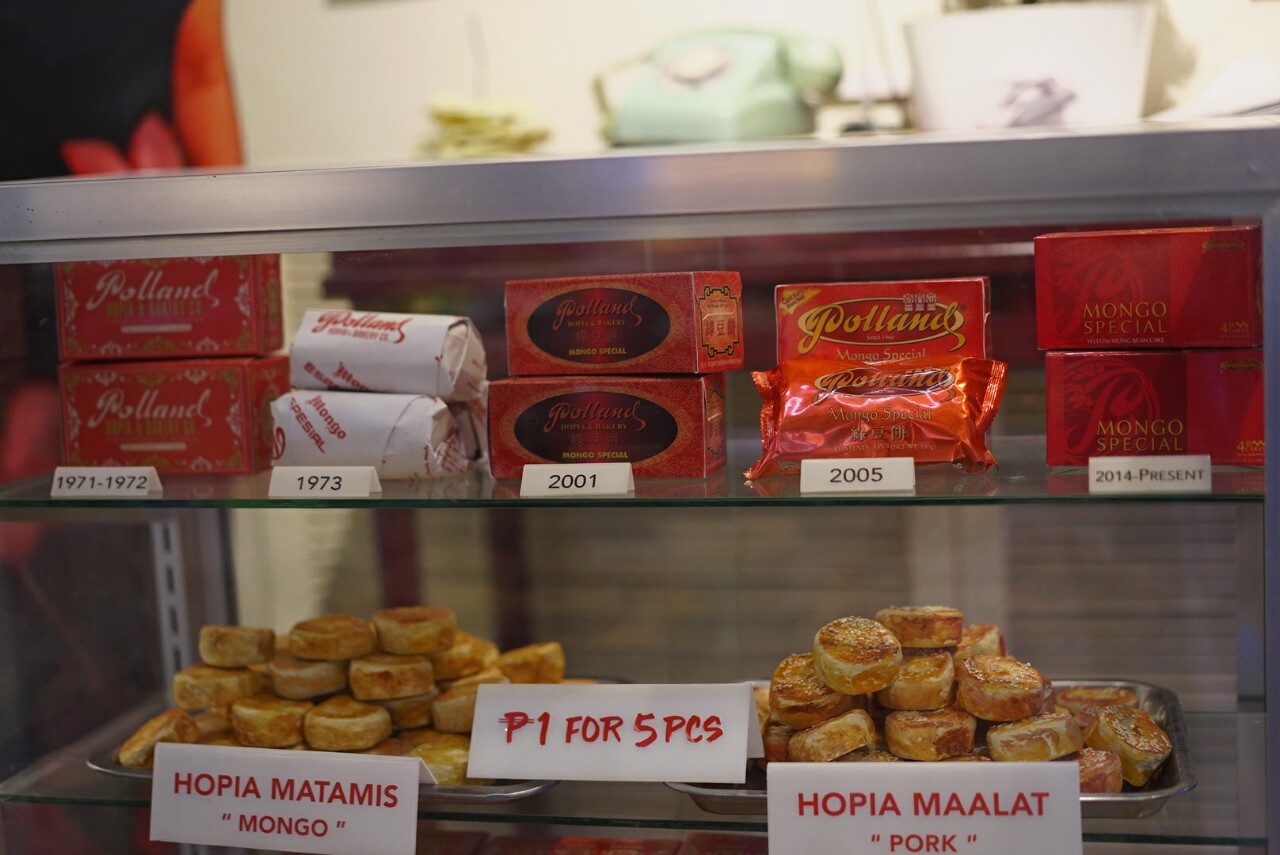 Beside these restaurants is a botica (or a pharmacy) where you will find natural herbal concoctions and medicinal cures. There's also a huge drawer inside it which museum-goers can open and take a whiff of the real medicinal herbs and dried flowers known from the era.
Just outside it is a parked tranvia or tram. Guests can ride it while a video about its history is being played in front.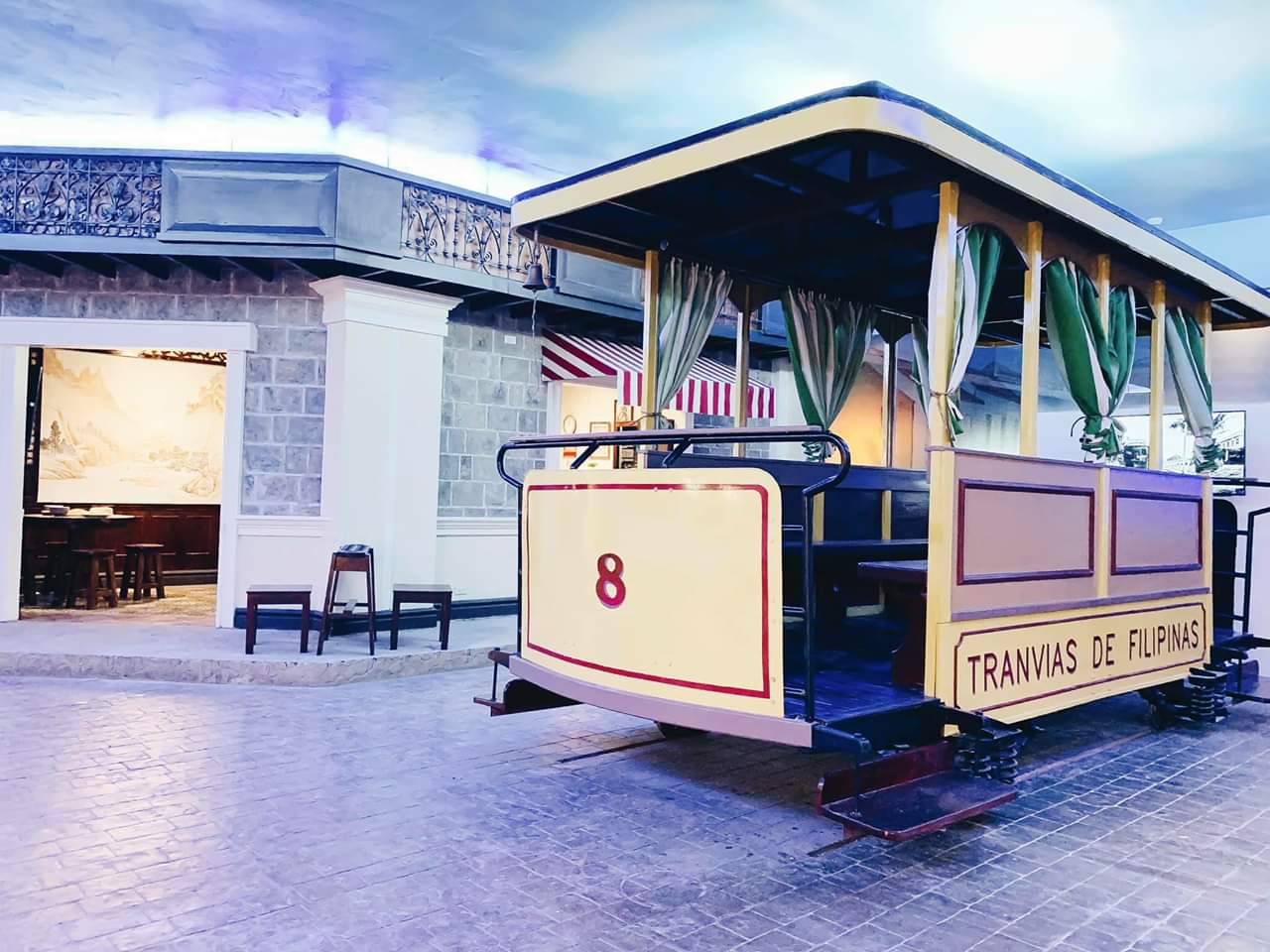 There's also a corner dedicated to Escolta's heritage structures which guests can make their own drawings of. Being the interactive museum that it is, Chinatown Museum has placed plain cardboards and paintbrushes in front of actual sketches of First United Building, Burke Building, and Calvo Building, among others. They also assured that it won't be a mess since the ink provided disappears after three minutes, giving the next visitor a clean cardboard for their turn to sketch.
Recognized by the National Commission on Culture and the Arts, this museum also aims to be a platform for other artists to showcase their skills. The four latter galleries are revolving, with one made in collaboration with the Philippine Post Office. Cabato said museum-goers can also send postcards straight from the museum's souvenir shop.
Chinatown Museum is indeed a playground which person of any age will enjoy. It's open from Tuesday to Sunday, from 10 a.m. to 6 p.m. Admission is at P100 for students, P120 for senior citizens, and P150 for regular visitors. Children under four feet can enter for free.
All photos used courtesy of Megaworld Corporation
Get more stories like this by subscribing to our weekly newsletter here.
Read more:
Eat your way through Chinatown for P500 or less
My great grandfather's house will be a heritage site in China
Major transport envy: Crossing the HK-China border now just takes 14 minutes by train
Read more by Amierielle Anne Bulan:
In this hawker centre-inspired diner, roti is everything but a side dish
This new app lets you get a haircut at home
Bago City in Negros Occidental to lead Nat'l Arts Month launch on Feb. 1 —NCCA
TAGS: Ancient art binondo china chinatown Chinatown Museum culture food history Megaworld Megaworld Corporation museum what to do in chinatown