Sweet victory: 2 Filipino chocolatiers bag gold in London
These 2 local chocolate-makers' unsweetened chocolate brought golds home from the Academy of Chocolates
Jun 18, 2019
For the first time in Filipino chocolate history, two local chocolate-makers bag the first prize in what is considered the "Oscars" of the chocolate-making world.
Auro Chocolate and Dalareich Food Products each won the gold prize in the "Drinking Chocolate — Plain, for milk-based drinks" category of London's Academy of Chocolate 2019.
The Bohol-based Dalareich's winning entry is their 100 percent unsweetened chocolate or tableya made from homegrown cacao beans. Although this chocolate-making company has been operating since 1994, this is the first time they joined the competition.
And for proprietor (who is also dubbed as Bohol's "chocolate princess") Dalareich Polot, this win is all because of her parents who were "a tricycle driver and a street sweeper before they became world-class chocolate makers."
"A lot of people might think that "tableya" is just "tableya" but that's the purest chocolate that you can have since it's the 100% cacao. This is one of the products that Filipinos should be proud of and bring to the world," Polot wrote on Facebook.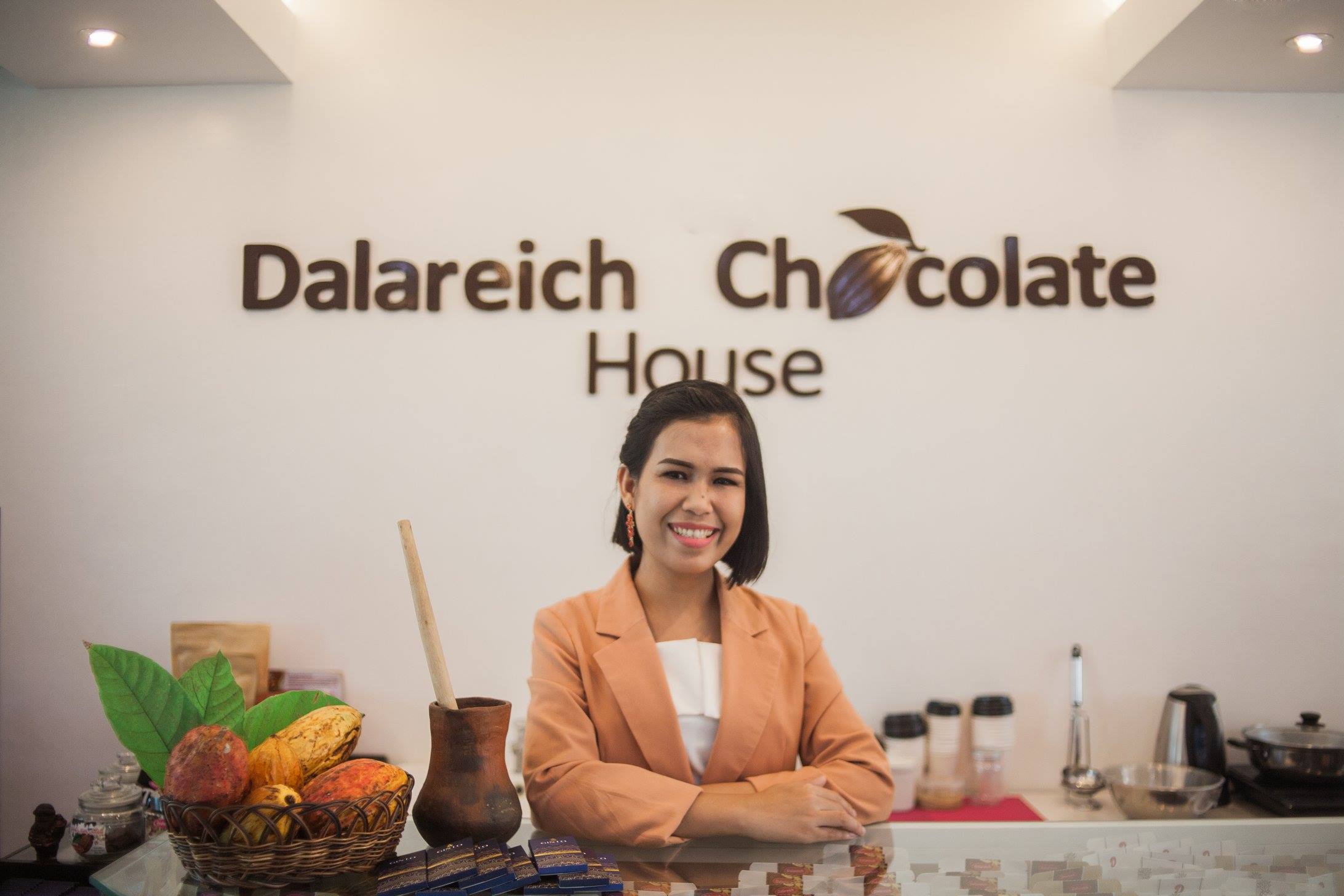 Auro Chocolate, which makes single-origin chocolate from sustainably sourced Davao cocoa beans, also won a gold prize from the Academy for their 100 percent cacao unsweetened chocolate. This Manila-based chocolate maker also bagged nine other awards, which includes the "Milk Bean to Bar Flavored" and "Bars – Bean to Bar Season" categories.
"It's an honor to showcase the persistence of everyone involved when it comes to making great chocolate," the company wrote on Facebook. "It definitely doesn't come easy but we are eternally grateful to having such amazing farming partners who work so hard with us as we continuously strive to make better cacao and chocolate!"
READ: Proudly Filipino chocolate company Auro opens shop in Japan
Entries from the Malagos Agri-Ventures Corp, MS3 Agri-Ventures, and Theo and Philo Artisan Chocolates also impressed the judges, which included world-acclaimed chocolatiers and food writers.
Malagos' unsweetened chocolate, dark chocolate, and rum praline won five bronze awards while MS3 got 3 bronze awards and one silver.
Theo and Philo's bean-to-bar artisan chocolates won silver and bronze medals too, mostly for their 65 percent dark chocolate mixed with green mangoes, labuyo, and black sesame.
The winners were chosen among the more than 1000 entries chocolatiers from 50 countries sent. According to the Academy, the winners were judged based on appearance, aroma, flavor, length, and complexity. The judging process took over three months.
Get more stories like this by subscribing to our weekly newsletter here.
Read more:
Hate tea? This tea bar's chocolate chip tea will change your mind
Good chocolate, bad chocolate: Here's how to tell
European chocolates will soon feature Philippine cacao
TAGS: Academy of Chocolates auro chocolate chocolate Dalareich london Malagos sweet Theo and Philo unsweetened