Poblacion is slowly opening up to more inclusive establishments. By inclusive, I mean dining places where plant-based eaters are reserved a seat at the table. What's more, restaurants like Cosmic are making it exclusively for vegans but also not alienating to omnivores.
A new stall along Alfonso St. on the other hand, is, by all means, an unconventional newcomer. Apart from being a standalone dessert bar, Mahalo Açaí also caters to vegans with their almond-based acai berry-infused frozen yogurt and low-sugar toppings.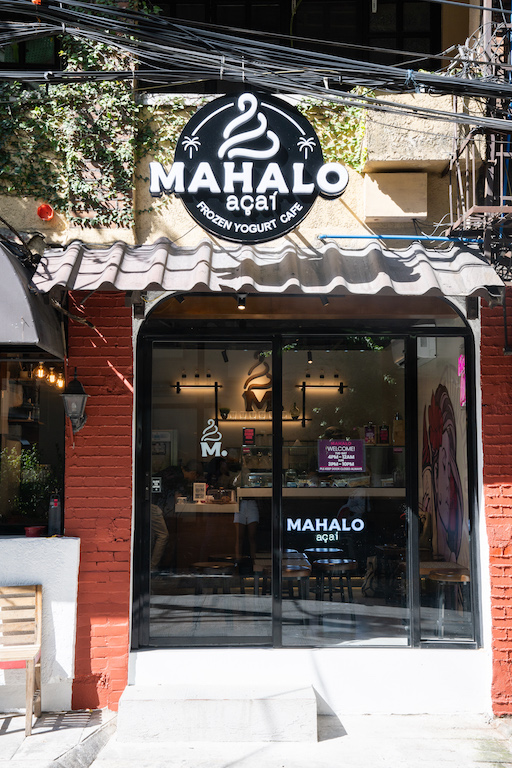 Açaí berry has been popularized in the mainstream in the last decade because of various health claims, which although are not substantiated, was enough to attract a lot of followers. The fruit, which resembles a grape but with a bigger seed, is, after all, high in fat and contains substantial amounts of antioxidants.
Mahalo Açaí owner Joseph Pagulayan describes it best when he says it is extremely popular among Brazilians, where the fruit is endemic, and where surfers, fitness enthusiasts, and the likes frequent. And it's usually enjoyed as a cold breakfast bowl with an açaí smoothie base topped with oatmeal and an assortment of fruits. 
Froyo infused with açaí is relatively unheard of, much less in Poblacion. Pagulayan since conceptualizing the formula has thought of setting shop at a mall, where usual froyo places are found. The idea to do so came after their product became a huge hit at last year's Veg Fest, the country's first and biggest vegetarian and vegan festival.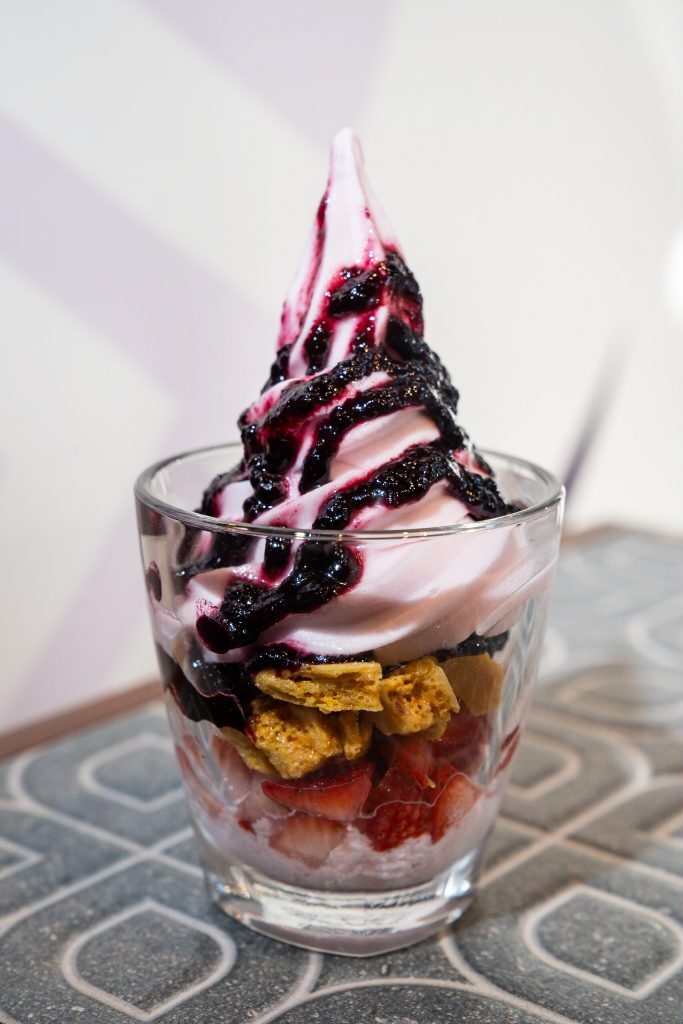 But as luck would have it, a space underneath The Apartment, a bar along Don Pedro cor. Alfonso Sts. opened up and that's where he decided to do it.
Opening at 4 p.m., the shop attracts a mix of customers, from locals to foreigners. It's one of the few establishments that open this early in the neighborhood. I guess you can say, they're really a standout in this area after this fact.
At the counter, lined up are their various topping options, which Pagulayan proudly says are low in sugar, gluten-free, and vegan-friendly. These include crush Oreos, Honeycomb, cookie crumbs, and granola to name a few. Housemade sauces like caramel, dark chocolate, peanut butter, and berry compote complement these toppings, along with a staple of four fruits ranging from kiwi, strawberry, grapes, and mango.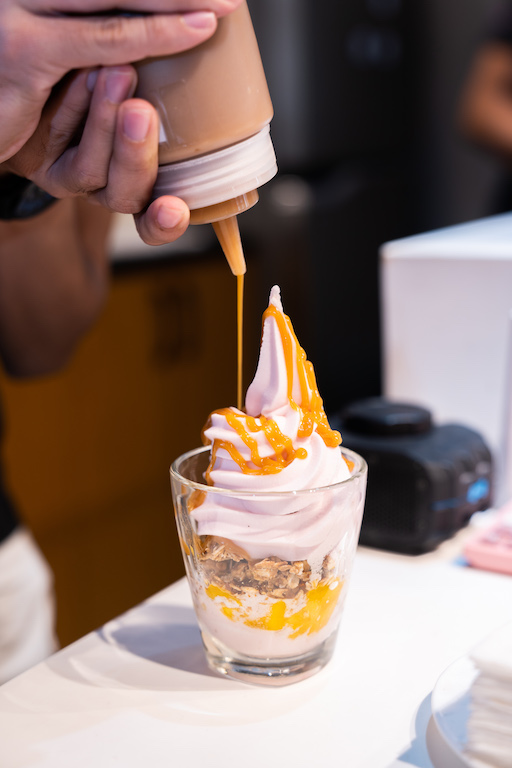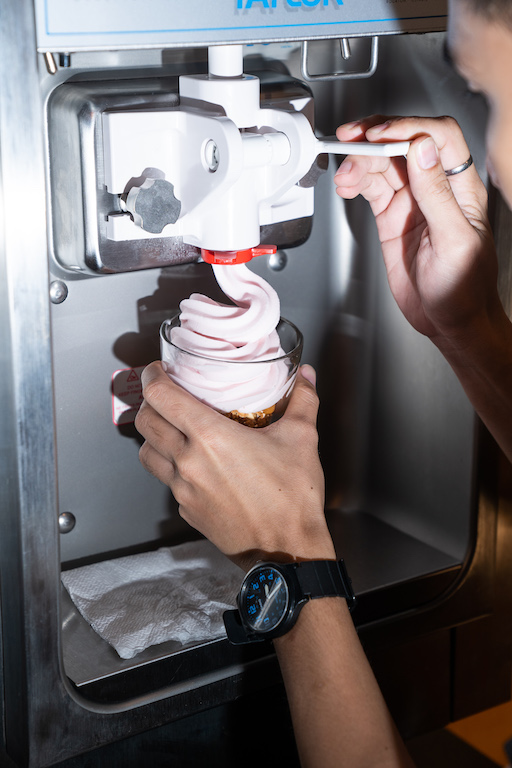 I know frozen yogurt and its taste. But an açaí-flavored one is something I haven't tried yet—heck, I haven't the faintest idea of how an açaí berry taste. Pagulayan quickly assures me that their recipe, which took some time to perfect, does not have an overpowering açaí taste, it's minimal at most. It's a cross between grape and blueberry, I must say. Slightly sweet, and a bit sour with just the right amount of tart. Nothing a few toppings and a drizzle of your choice of sauce can't balance out.
Purists can have it their way, too. Plain açaí froyo is also on the menu, as well as a takeout 350 ml container that you can treat yourself to at home.
Get more stories like this by subscribing to our weekly newsletter here.
Read more:
The Beyond Burger, a meatless wonder, now in Sweet Ecstasy
Pregame, troll, froyo: Here are some new Webster-approved words to add to your vocabulary
Hey, vegans and lactose-intolerants: FRNK Milk Bar in Glorietta has non-dairy milk tea
Writer: CHRISTIAN SAN JOSE
PHOTOGRAPHY ARGYL LEONES