The World Health Organization associates stress with "poor health and well being," "lower productivity," and "increased sickness absence." Experts say that stress can be caused by body and mental tensions which can be linked to external factors such as environmental, psychological, or social situations.
In a way to take a break from a stressful week's job while reconnect with our cultural roots this month, we've listed local spas around the metro which offer traditional Filipino wellness which you can visit for a short relaxation day.
Bahay Haraya Spa & Healing

Unit A, Amaa Building, 63 Maginhawa, Vp Village, Quezon City
0916-7117889
bahayharaya.com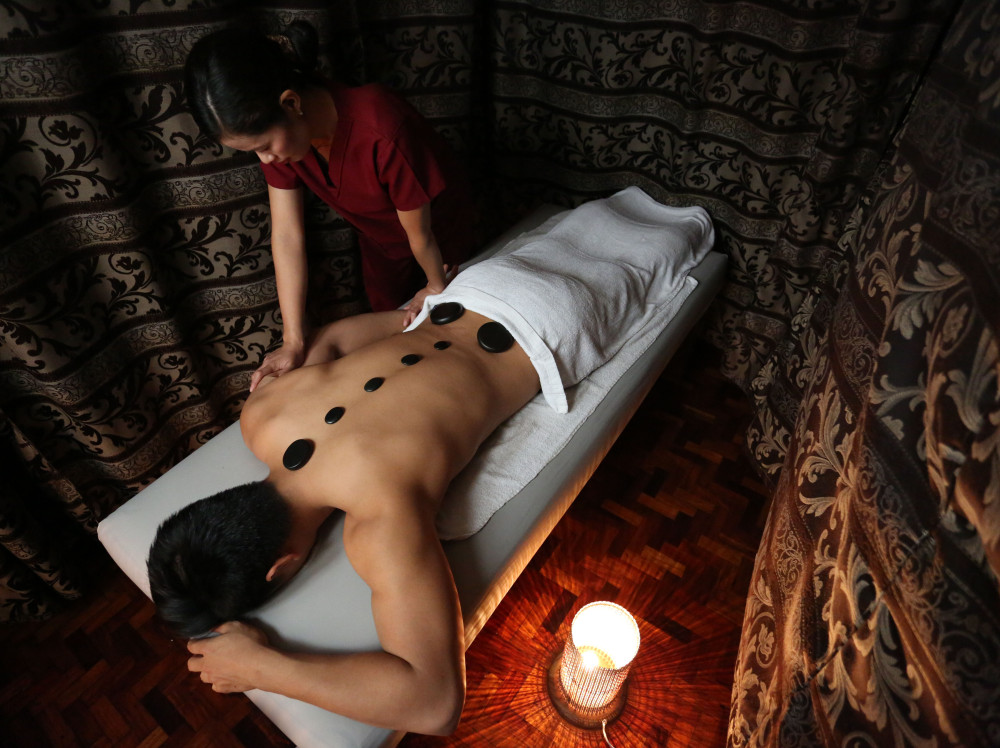 Bahay Haraya Spa prides itself as a deep-cultured spa offering services which include Filipino massage and mysticism (which can be seen in their spa rooms set-up). Bahay Haraya calls these rooms as Silid Engkantada (Room of Enchantment), Silid Agimat (Room of Talismans), and Silid Kawayan (Room of Bamboos). This spa also provides a Filipino-rooted type of relaxation through its "entrancing music and mythological symbols" put in comfort and design to customers.
Mount Albo Massage Hut
GF Park Square 1, Ayala Center Makati
738-8045
montalbomassage.com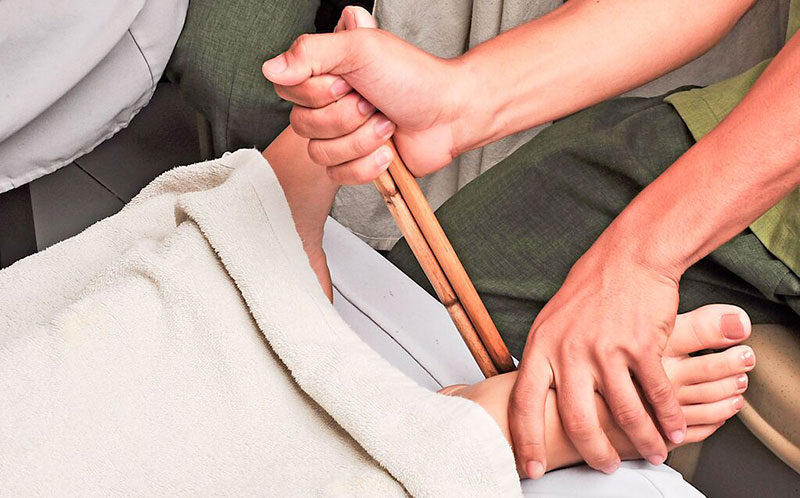 Since opening its first branch nine years ago in Makati, Mount Albo Massage wanted to bring a touch of Filipino concept to its services. With their Eastern foot massage which combines dagdagay or traditional Filipino foot massage with Thai and Chinese foot reflexology, Mount Albo Massage plays well with local resources such as banana leaves and virgin coconut oil in providing this wellness treatment.
Mount Albo Massage Hut has different branches nationwide.
Tribu Babaylan
102 Lot A and B, Sct. Dr. Lazcano St, Diliman, Quezon City
0956-0336909
facebook.com/tribubabaylaninc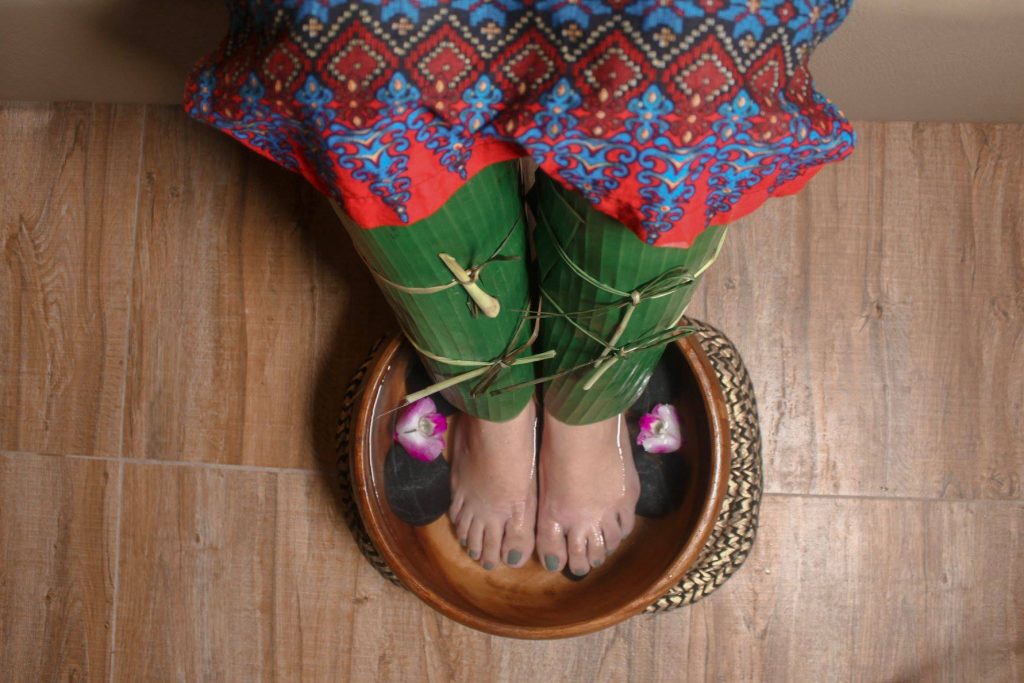 Tribu Babaylan specializes in Filipino massages, particularly hilot. They have several versions of the massage such as hilot at bato, hilot at bentosa, or hilot suob. They also offer a cultured foot massage experience using dagdagay method. In its restaurant area, Tribu Babaylan also serves local dishes from Luzon, Visayas, and Mindanao prepared by chef Rolando Laudico.
Sofitel's Le Spa
CCP Complex, Roxas Blvd, Pasay
573-5555
sofitelmanila.com/wellness/le-spa

Though there is a slight touch of French in the wellness offerings of Sofitel's Le Spa, the traditional Filipino hilot is still not forgotten. Calling it as "hilot secret," Le Spa boasts its Filipino pride massage which can be availed in different packages depending on your preferred number of visit.
Luljetta's Hanging Gardens and Spa
Sitio Loreland, Barangay, Antipolo, Rizal
534-2517
luljettas.com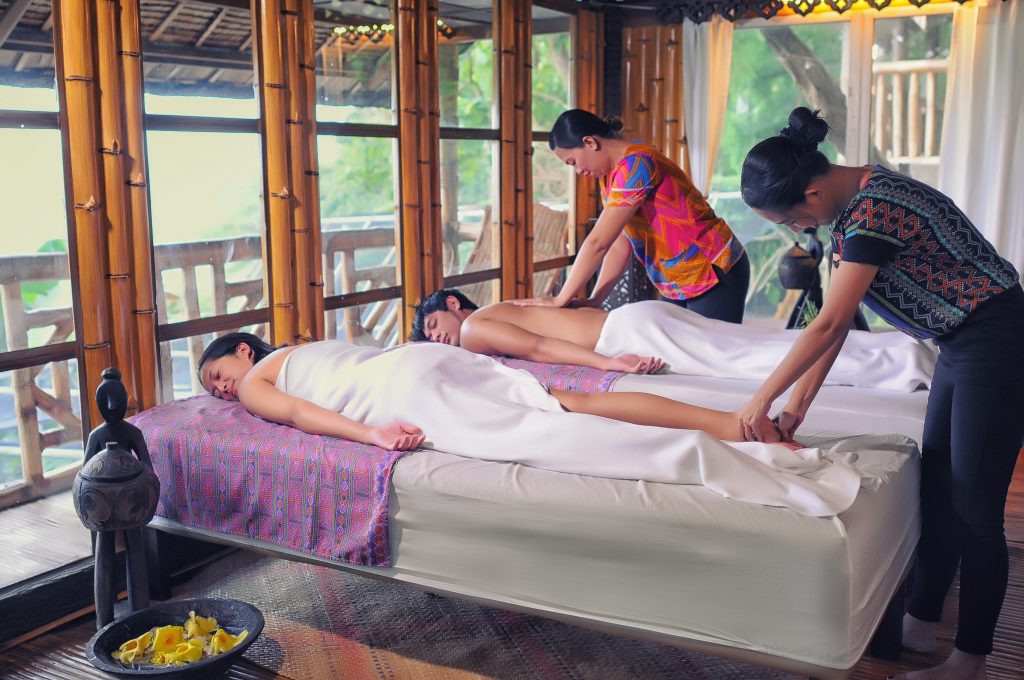 Luljetta's Hanging Gardens and Spa is located at a mountain resort in Antipolo which offers customers a deeper immersion with culture and nature through its Filipino massages done in its Filipino-inspired cabins. Its spa packages include their signature massages and access to its hanging garden facilities which include meditation lounges, hydro-massage pools, heated jacuzzi, sauna, and locker.
Header photo courtesy by Rohit Salitra on Unsplash
Get more stories like this by subscribing to our weekly newsletter here.
Read more:
Pamper yourself with these home massage services
7 hidden garden restaurants in the north
Your best vacation is only 90 minutes away
Writer: BEA NICOLE AMARILLE