4 private concepts for your next intimate dinner
These private dining establishments show that exclusivity need not be intimidating
Aug 14, 2019
Private dining is not a new concept, but there are always new players attempting the field. In fact, more and more private dining "establishments" have gone beyond the hard-lined walls of restaurants and hotels and moving into far more personal territory: the home. 
Is it because "private" and "personal" are synonymous? Maybe. 
One thing is for sure, though. Chefs and home cooks alike are taking the gastronomic experiences (complete with linen-lined tables and artfully folded napkins) to personal spaces, while at the same time elevating humble meals using innovative culinary techniques and 5-star platings.
31 Greenvale 2, Marcelo Green Village, Parañaque
0917-5730246
Saturdays and Sundays
P1,700 per person
instagram.com/linamnam_mnl
In case you need more proof that Filipino cuisine is thriving and definitely far from the bland and boring sort others have accused it of, here's a good start: a 16-course tasting menu at Linamnam.
Though the menu changes weekly according to seasonality and market availability of ingredients, the dishes fall into four basic categories: appetizers, seafood, mains, and dessert.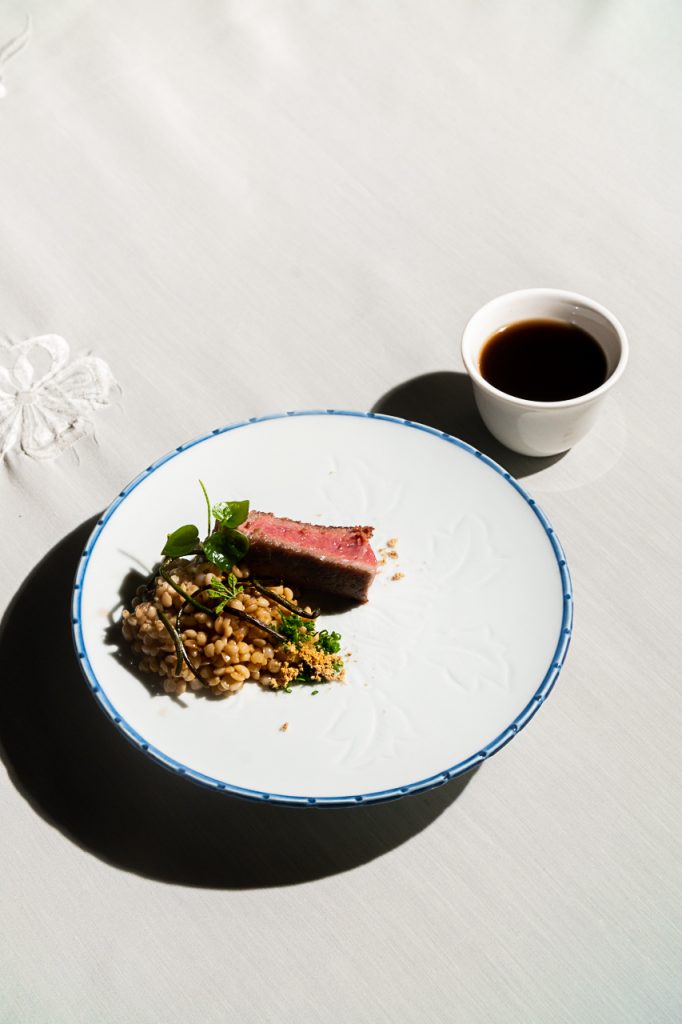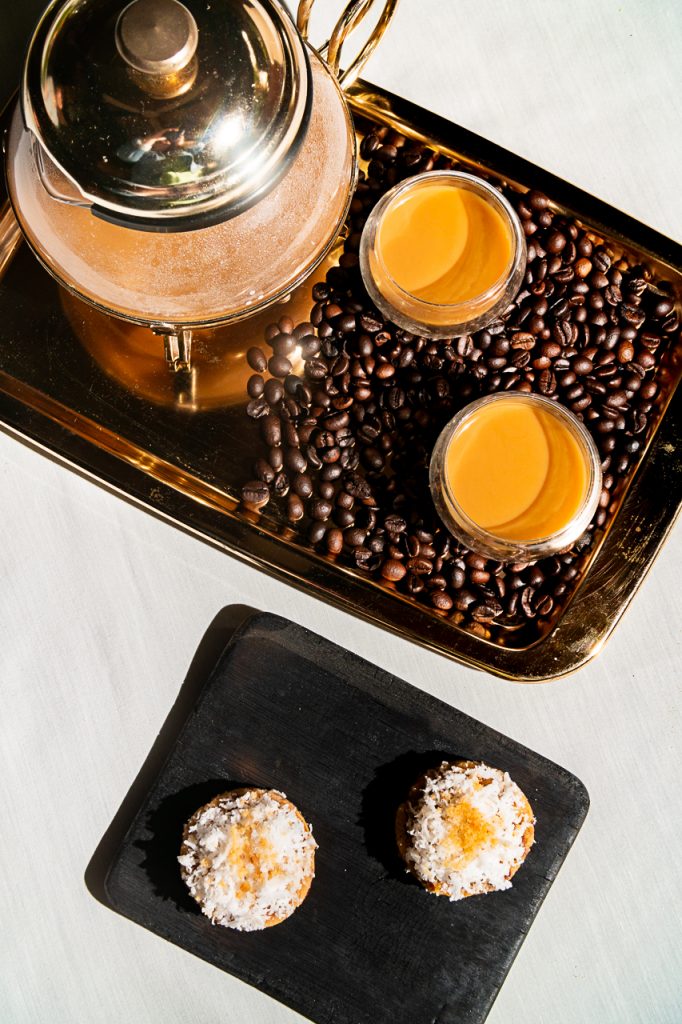 The influences are clear the very moment the dishes come out of Don Baldosano's open "kitchen" (actually located in his home garden). Having trained at chef Jordy Navarra's Toyo Eatery and with Locavor's chef Mikel Zaguirre, Baldosano's creativity and playfulness in presenting Filipino flavors is evident in each of his 16 plates.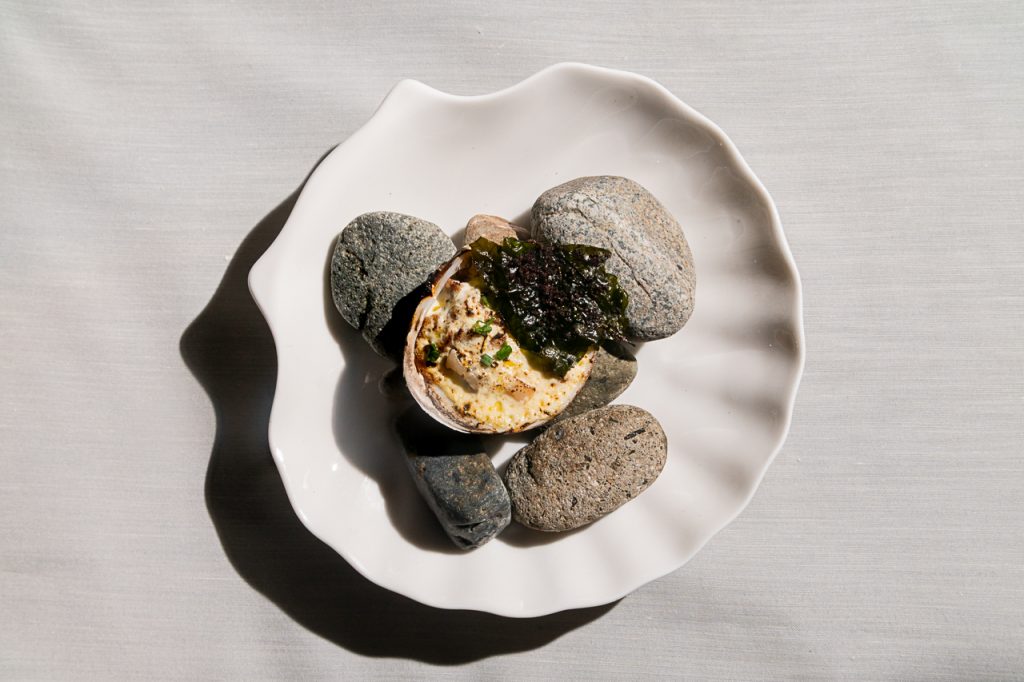 Take the Lupa, which is a take on the classic potato onion soup, but using ube and garlic, topped with bits of fermented mushroom and green onions. Or the Boodle—the main course served on a banana leaf as is custom—which has pork and ensaladang talong served over palapa (dark rice cooked with toasted shredded coconut as is staple in Maranao cuisine).
Even desserts get the same creative treatment. The Maja Blanca, for example, looks more like the street favorite turon. But once you bite through the crispy thin, mildly sweet lumpia wrapper, you get to the namesake coconut-based kakanin.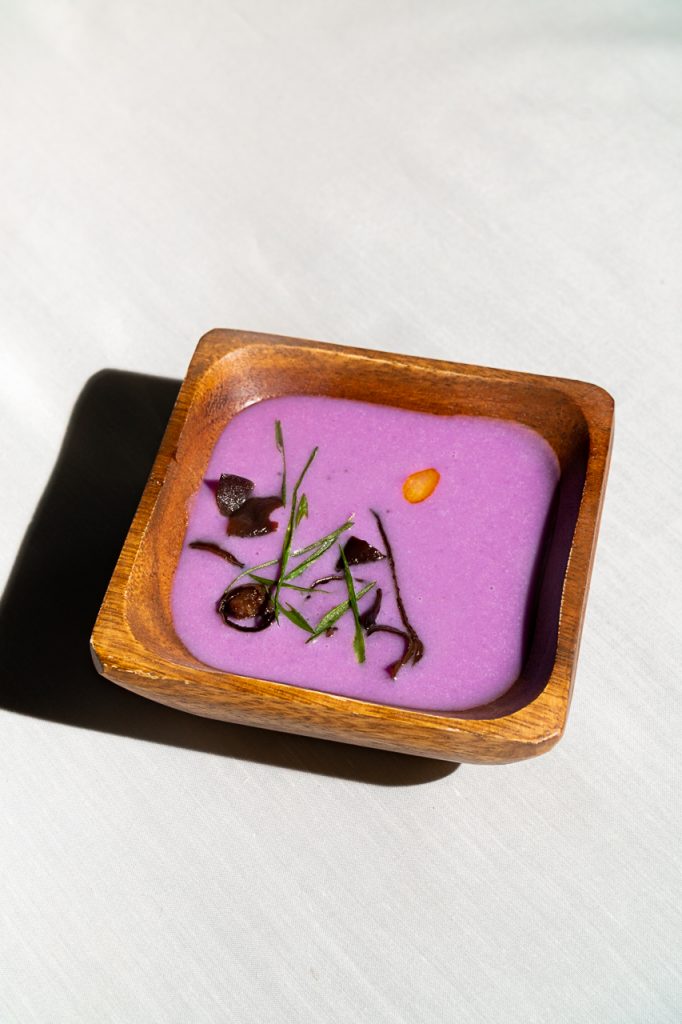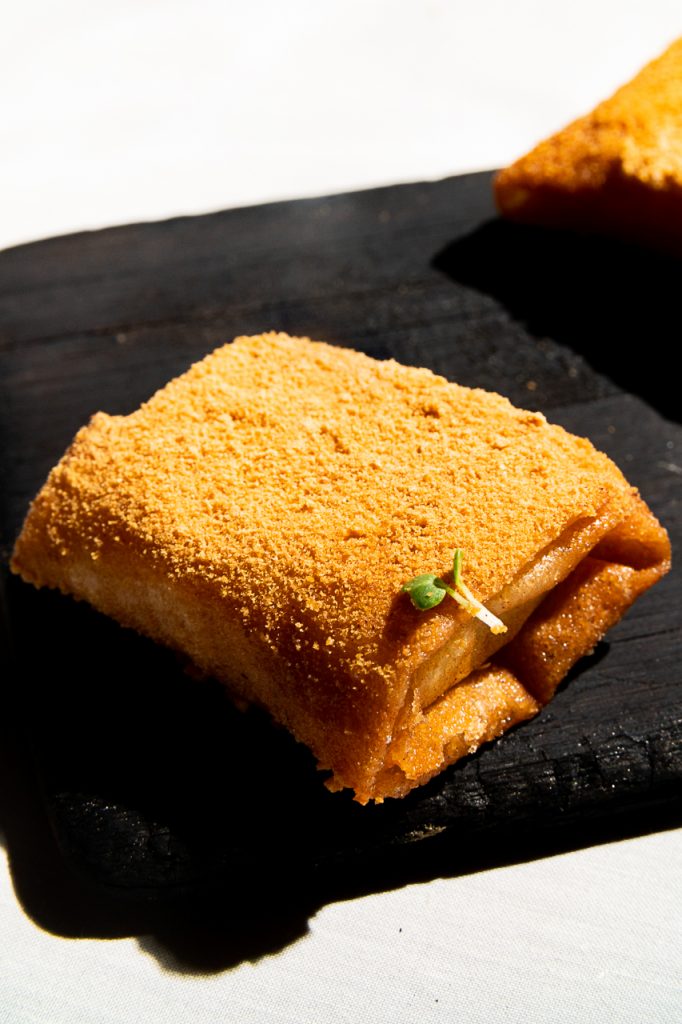 Although presented in small plates like your classic fine dining restaurant, it's the literal homey vibe of Linamnam paired with the familiarity of its flavors that make this a more approachable private dining experience.
Poblacion, Makati
Price varies
instagram.com/thetestkitchenbyspoonsofmagic
Opening a private dining room isn't in Ana Asis' plans. "I wasn't ready for it," says the 51-year-old homecook. But when the opportunity presented itself in the form of a vacant Poblacion unit owned by an acquaintance she knew from way back—with a little nudge from another friend—she realized, "If not now, when?" That was in November, a few days after she lodged a pop-up restaurant just for fun. This is how The Test Kitchen by Spoonsofmagic was born.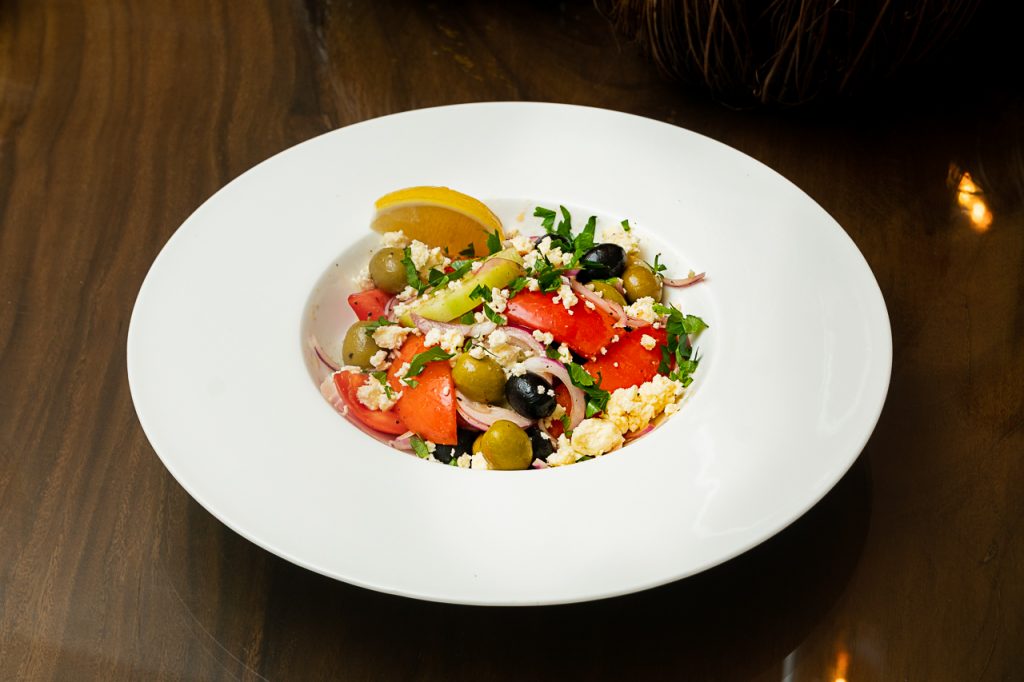 Against the steely open kitchen backdrop is an ornate table setting that rests on a century-old acacia. The flowers, curios, and tableware are cherry-picked according to clients' preferences and theme for the evening.
Asis has always been entertaining guests at home and can whip up meals of almost any cuisine. But since she describes her kitchen, "a place for no pretensions," she wouldn't serve what she hasn't tried and tested. She doesn't weigh her plates either since she just really wants to serve the best dishes out of the best ingredients there are. The favorites among her guests are Italian and Thai.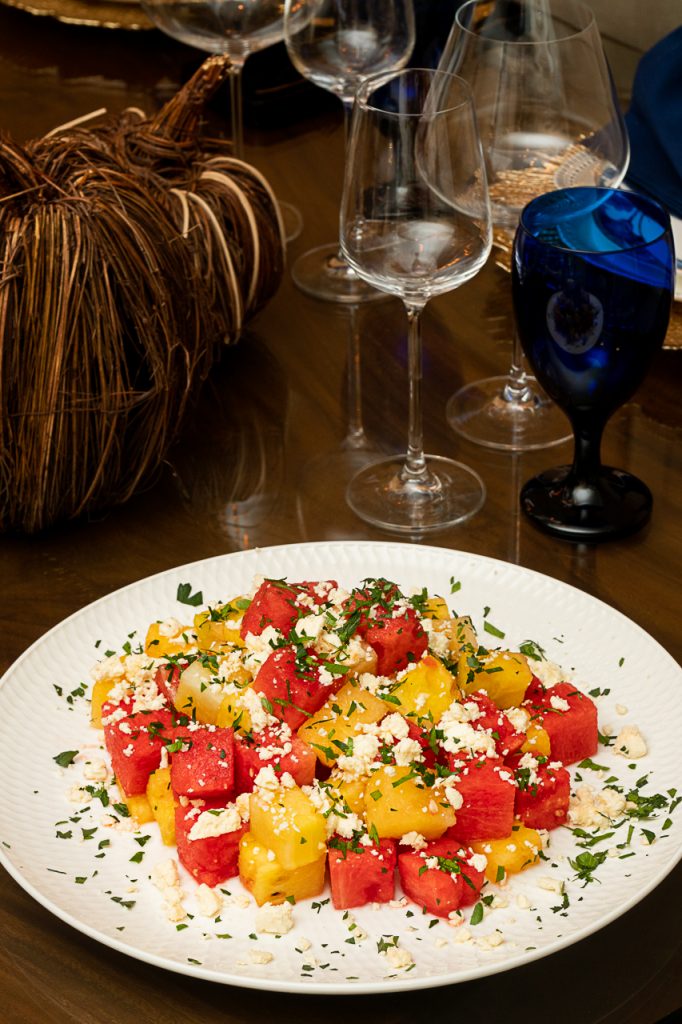 The Test Kitchen is basically an extension of Asis' house and her clients' extension of theirs. The space is limited, can only fit up to 14 people, but it surely makes up for the homey and cozy ambiance that completes an intimate gathering.
201 Katipunan Avenue, Quezon City
0947-5601853
Tuesday to Sunday
P250 to P600
instagram.com/hapag.mnl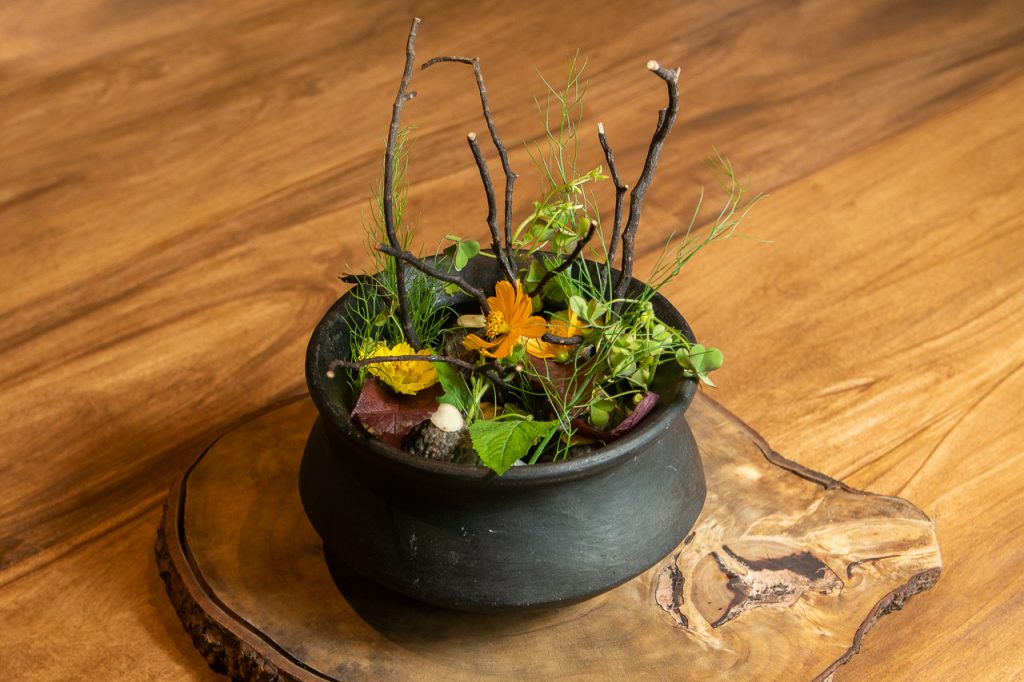 Serving its own take on Filipino dishes, this restaurant in Quezon City aims to engage its diners with a refined and picturesque classic meal setting. Chefs Kevin Villarica, Thirdy Dolatre, and John Kevin Navoa thought of expanding their private catering businesses into a small restaurant that serves Filipino cuisine.
The Bicolano dish laing is deep-fried with squid ink, leaving the same creamy taste Filipinos are most familiar with. For appetizers, Hapag's Oyster bonete has fresh Aklan oysters with adobo aioli and mulberry reduction.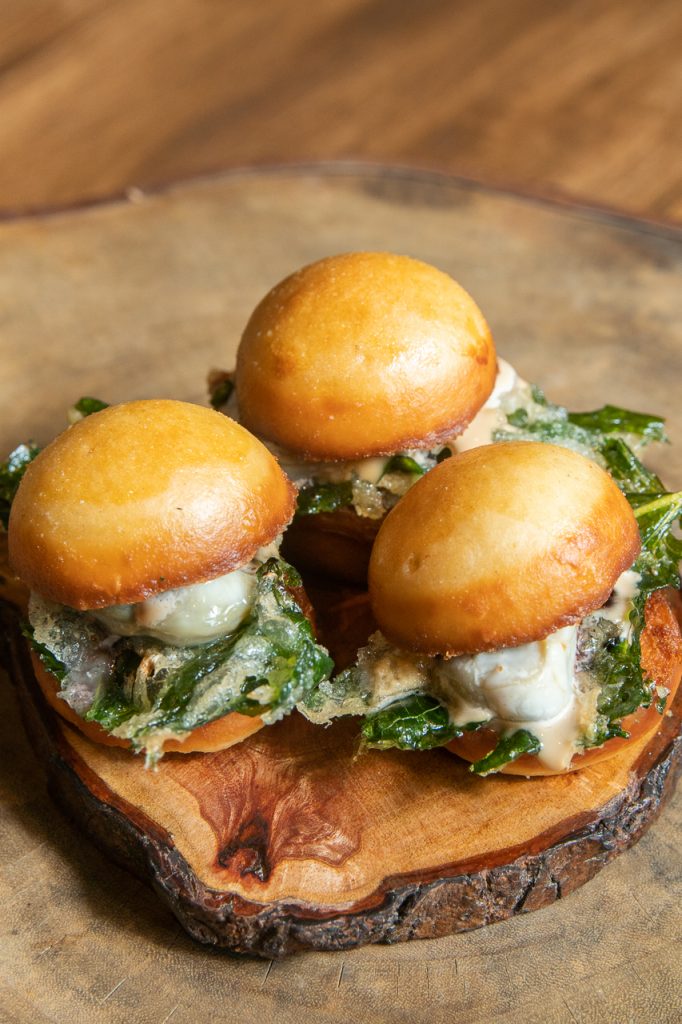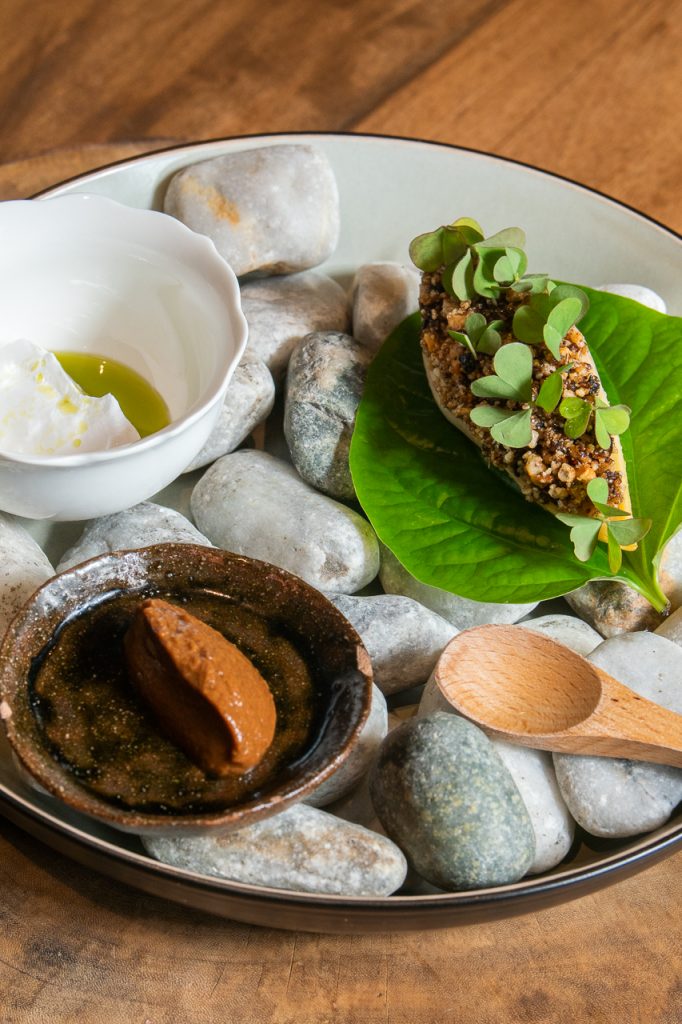 Although their takes on classic Filipino dishes may be quite elaborate, Hapag still makes sure they retain the authentic taste of Filipino cuisine.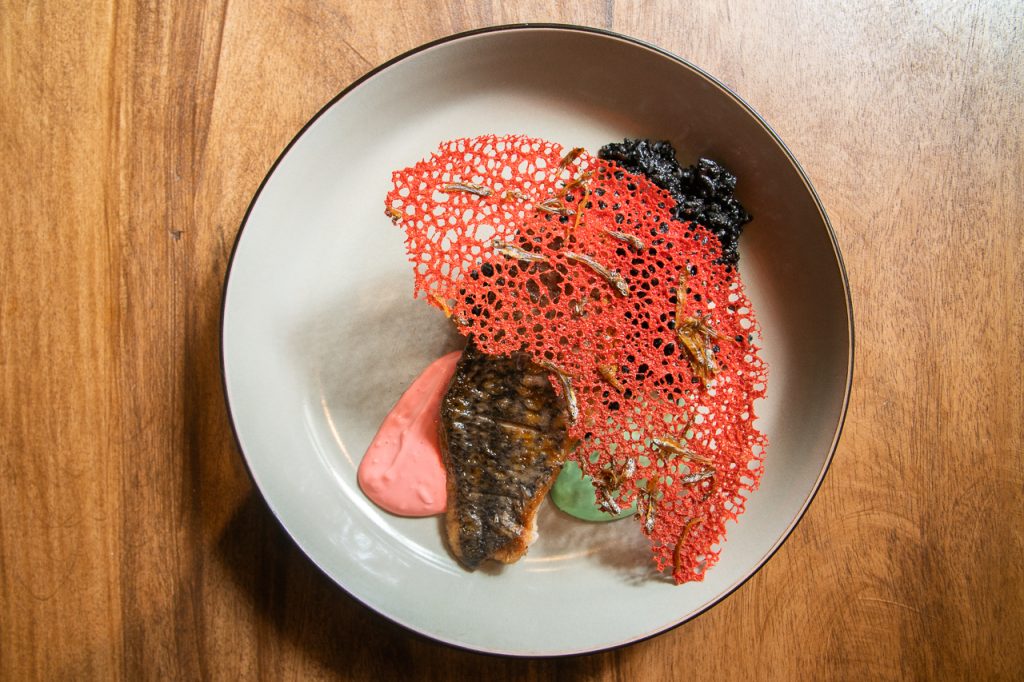 "Our aim is to make Filipino food more inviting. We don't want to change it, but just make it look nice," said Navoa.
Hello Stranger Manila
Seventeen O' Nine, Chino Roces Ave., Makati
instagram.com/hellostrangermanila
This private dining restaurant in Manila is headed by San Francisco trained chef Ellie Estrada. Its cuisine is inspired by California "slow food" cuisine offering a taste of summer to its dishes.
This colorful salad is a mix of Sungold tomato, burrata mousse, kafir melon, melon vinegar, and squash blossoms.
Get more stories like this by subscribing to our weekly newsletter here.
Read more:
Banli, busa, sangkutsa, and other essential Filipino cooking terms you need to know
What exactly is Filipino café food?
This restaurant hidden off in Libis serves kouign amann slices à la mode
TAGS: hapag manila hello strangers manila intimate dining linamnam makati Paranaque private dining quezon city restaurants the test kitchen by spoonsofmagic