7 hidden garden restaurants in the north
You can still dine in a number of green spaces in Metro Manila—if you can find them first
Mar 11, 2019
It's hard to find breathing space in Metro Manila, primarily because there are hardly any parks or green spaces available. Out of the region's 63,600 hectares (as reported by the Department of Environment and Natural Resources), the largest nature park, Ninoy Aquino Parks and Wildlife Center, covers only 80 hectares. Nature reserve La Mesa Eco Park, on the other hand, only has 33 hectares.
And while we're struggling to find green spaces, there is still an ongoing and appalling decrease of public spaces, further limiting the recreational activities and get-togethers we can do outside, including simple ones like having picnics.
(READ: Parks, plazas and other public spaces are vanishing right before our eyes)
Many restaurant owners have noticed this and decided to take action by building their dining areas in scenic hidden gardens. Not only does their location elicit the quaint ambience of picnics, it also block the chaos of the urbanized city. Take a breather in restaurants like that yourself—well, that is if you can find them first. (Note: We won't reveal specific addresses so you can seek them out in their clandestine locations yourself!)
C. Buenviaje St., Marikina City
Instagram.com/treehousemarikina
952-4347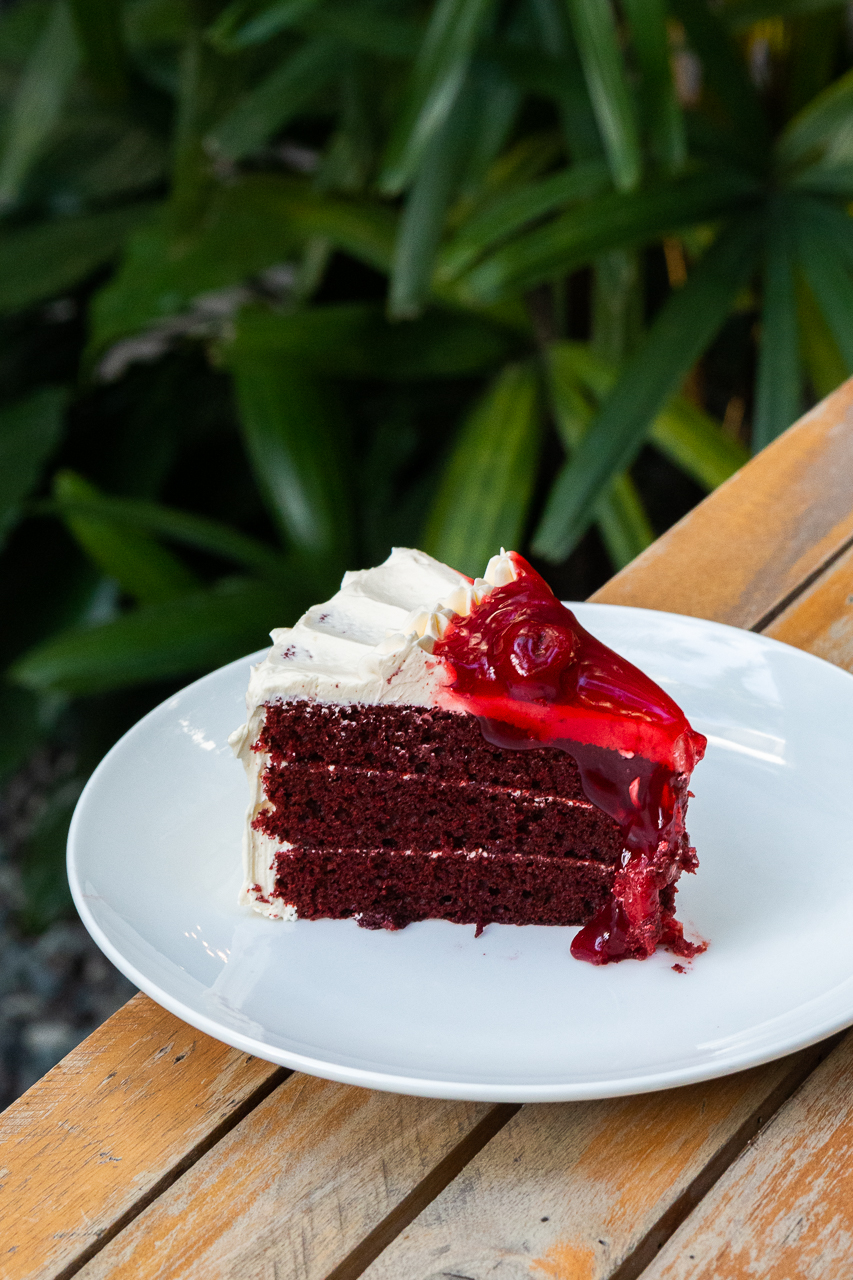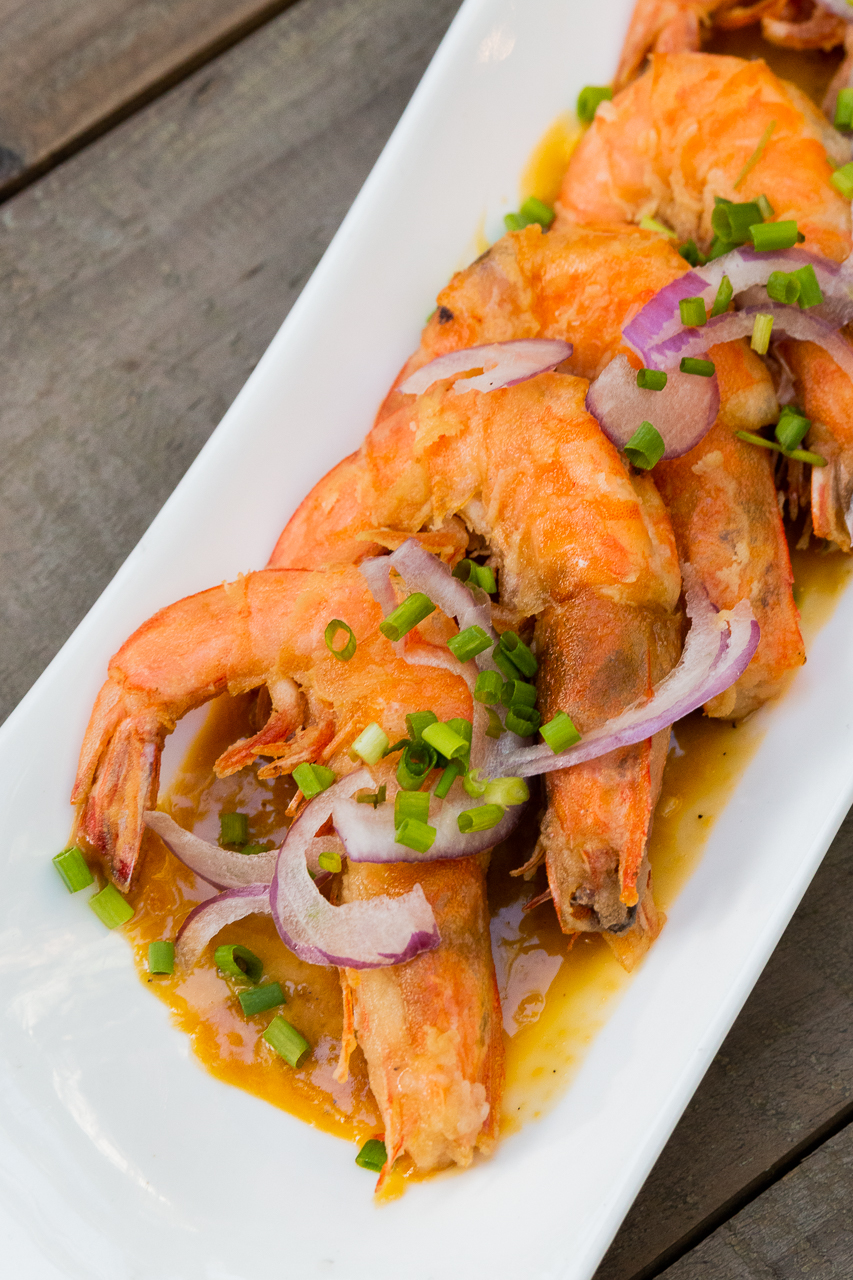 Some have mistaken this restaurant as a food park because of its bi-level structure, multiple food halls, long wooden tables, and mismatched chairs. But Treehouse Village is actually just one family-owned restaurant built behind an array of tall trees. The different kiosks serve as fronts for the restaurant's concept of offering dishes not specific to a particular cuisine such as salted egg shrimps and red velvet cakes.
Gubat
Diliman Bonsai Society, C.P. Garcia Ave., Diliman, Quezon City
Instagram.com/gubat_qc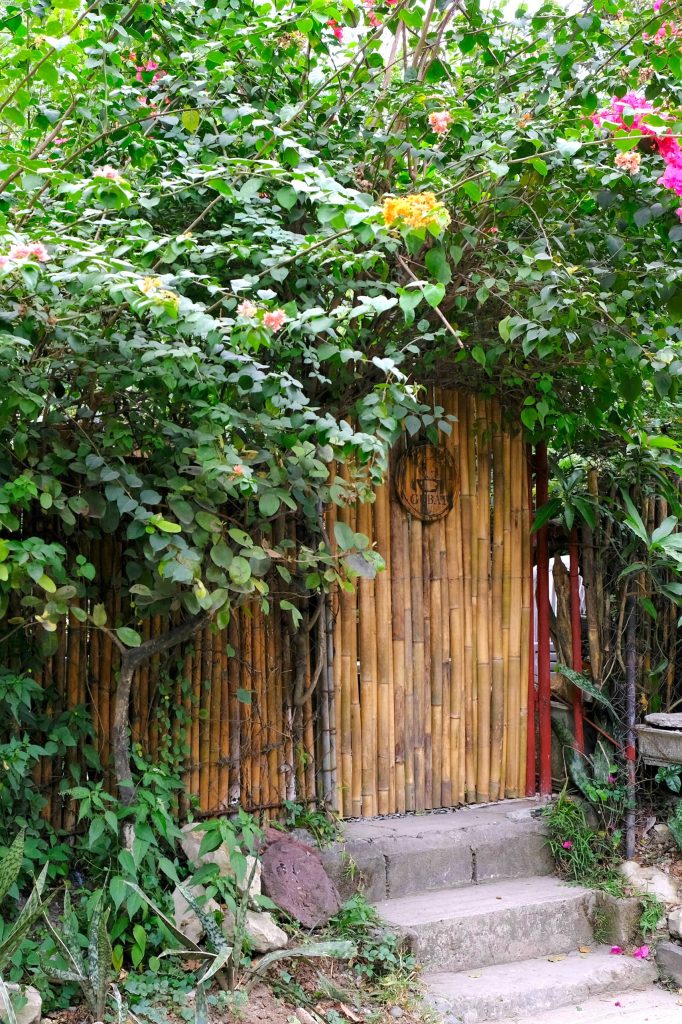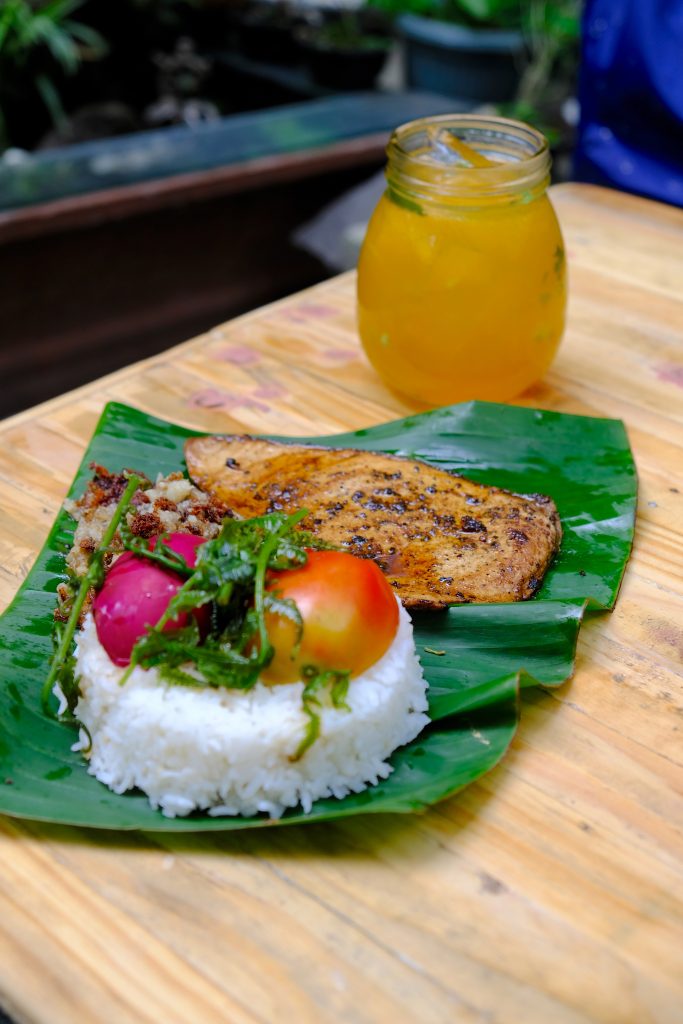 It's almost impossible to see Gubat the first time you pass by C.P. Garcia Ave. Their bamboo door is bordered with plants; a concrete three-step stair leading to the restaurant is the only giveaway. When you step inside, you'll see a bonsai garden and a restaurant with a beach-like atmosphere. Chairs and tables made of stone, wood, and bamboo occupy the space while an open kitchen blasting Filipino music stands in the middle.
Their menu revolves around Filipino favorites, such as the piniritong isda which they paired with the perfectly salty burong kanin. All of their dishes are fried and served on banana leaf.
N. Averilla St., Brgy. Sta. Lucia, San Juan City
Instagram.com/flossomkitchencafe
238-5857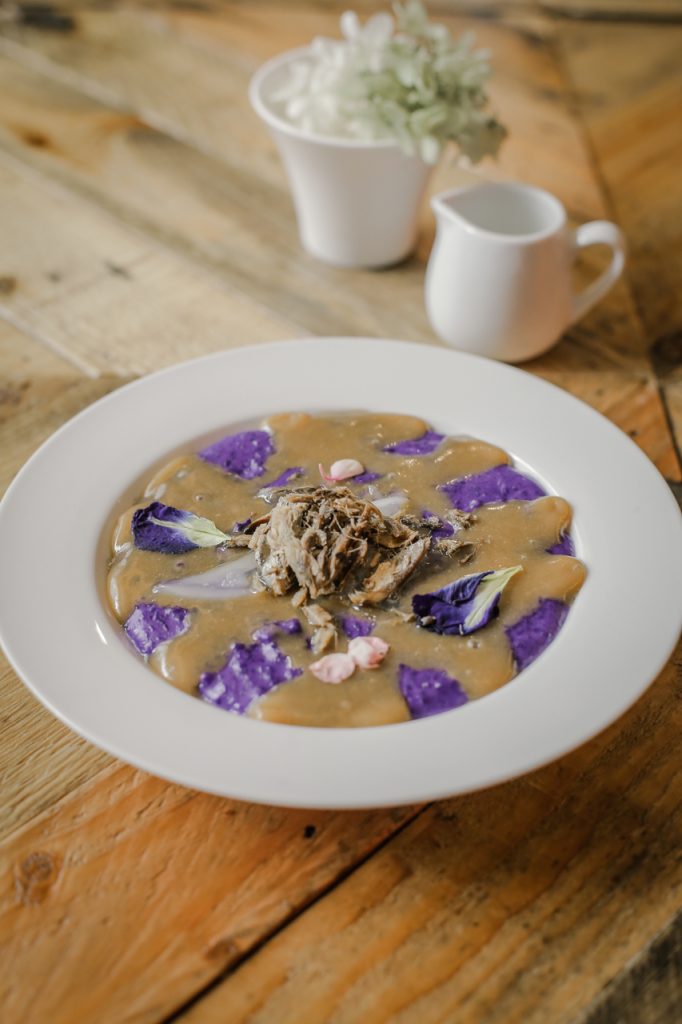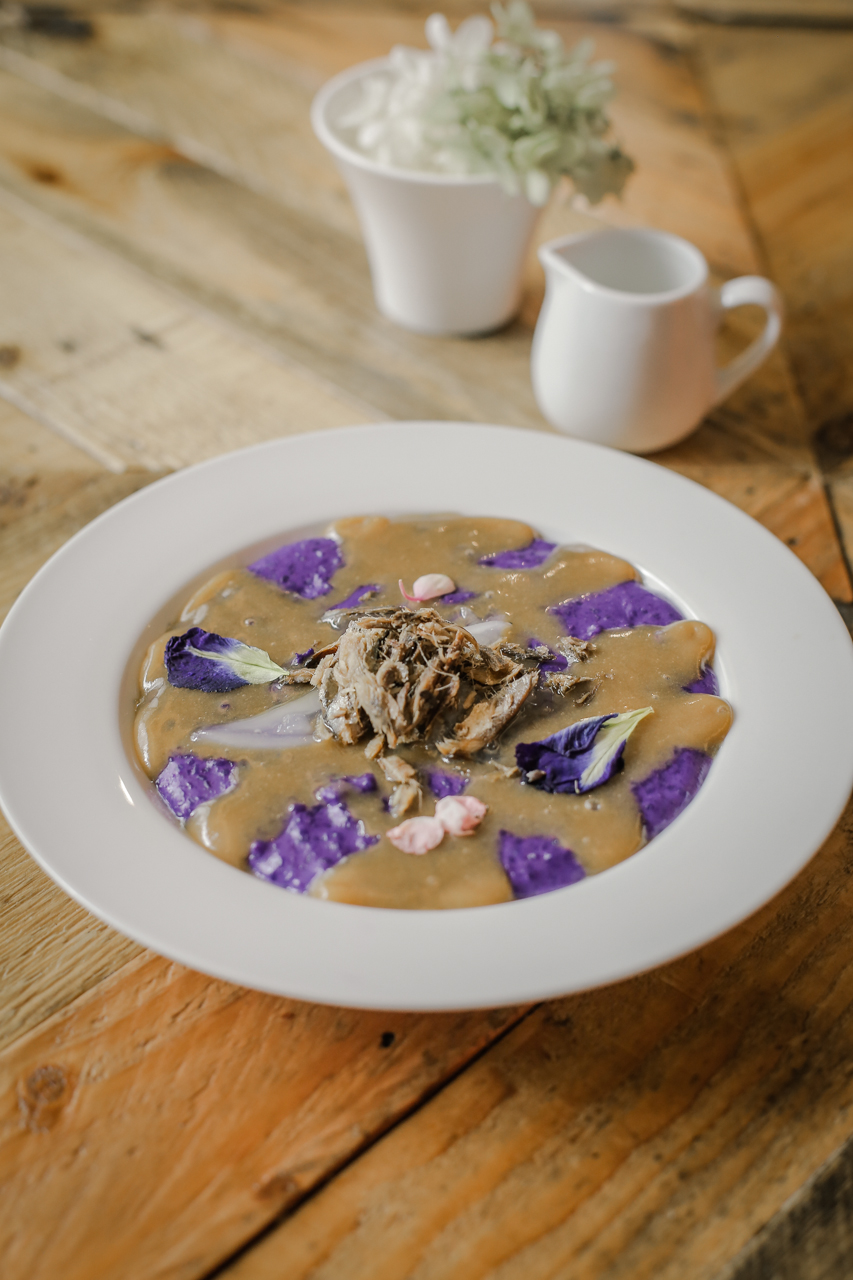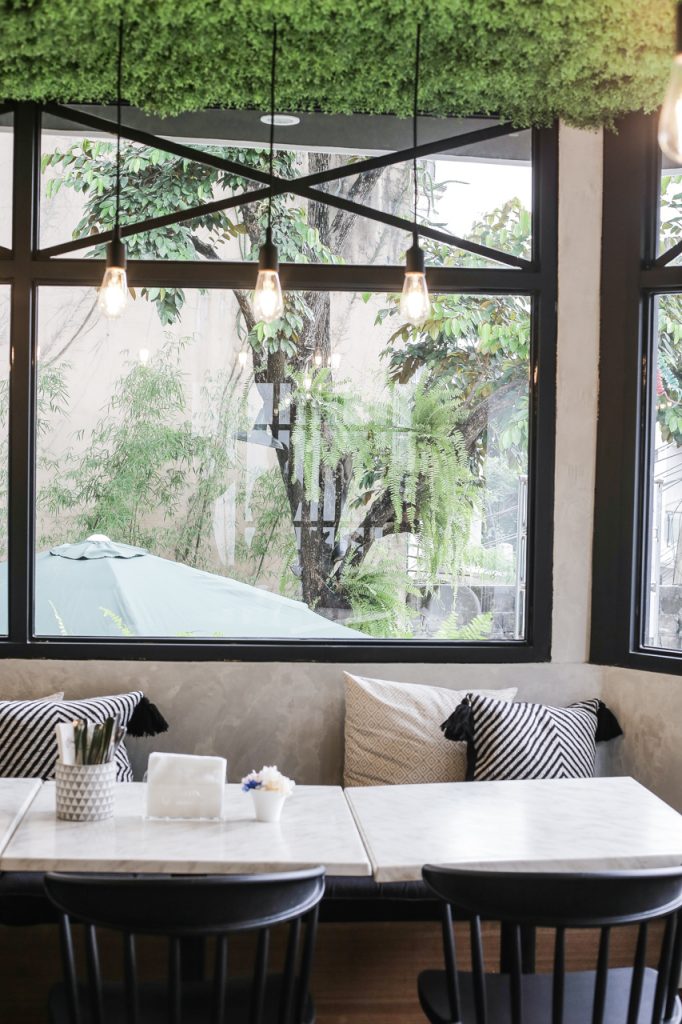 This café-restaurant stands tall on an uphill street of a San Juan neighborhood with its large glass windows that gives diners a pleasing view of the surrounding trees outside. Inside, fresh flowers are found in every nook and cranny—on the walls, roof, tables, and even food. Their offerings give a new spin to comfort dishes like ube champorado, avocado toast, and chori shrimp pizza all topped with edible flowers.
Silayan
Kilometer 47, Marcos Highway, Baras, Rizal
Instagram.com/silayandiningroom
www.masungigeoreserve.com/dining
0908-8887002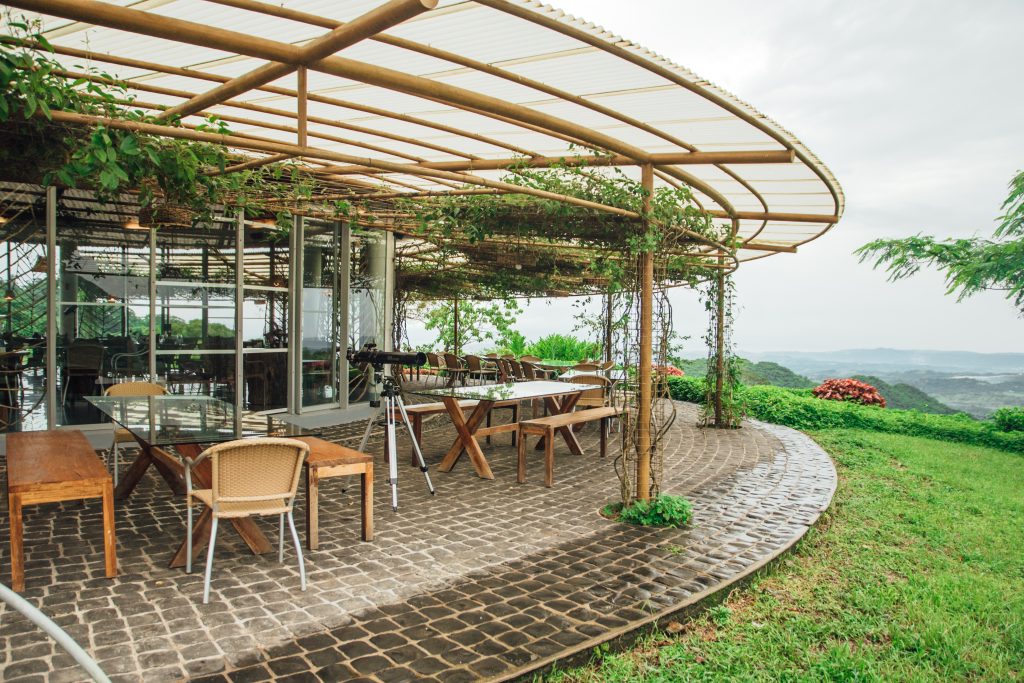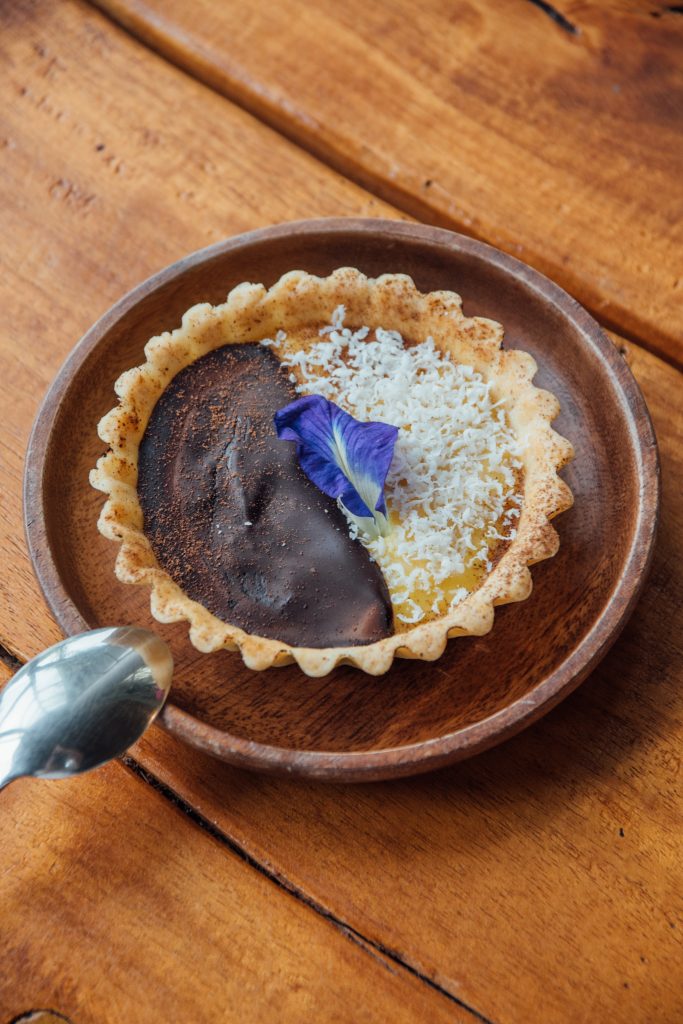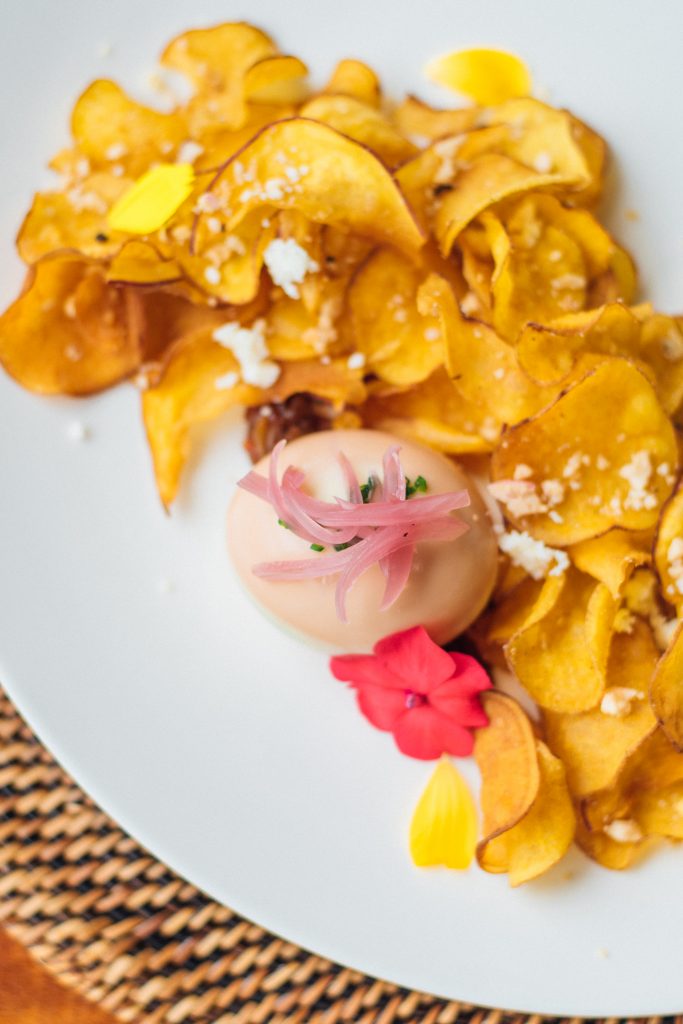 At the top of conservation area Masungi Georeserve is a restaurant that offers a breathtaking 360-degree view of the Susong Dalaga Mountains, Laguna de Bay, and the Metro Manila skyline. It has a seasonal menu that currently includes an assemblage of kamote, gabi, and ube and a tender drib-eye steak with sweet potato purée and burnt onion. All ingredients used are from the georeserve and partner communities.
The Hummingbird Rooftop Bar
1315 E Rodriguez Sr. Ave, Quezon City
Facebook.com/hummingbirdrooftopbar
0927-8553844
Since it's notorious for its rowdy nightlife, Tomas Morato is one of the least places we expect to spot a restaurant filled with hanging plants and relaxed atmosphere. Hidden way up on one of the avenue's bed and breakfast buildings is Hummingbird, a bar enveloped by groovy music and green foliage. 
113 Beverly Hills Drive, Beverly Hills Subdivision, Dolores, Taytay
Instagram.com/burrowcafe.ph
0917-6229795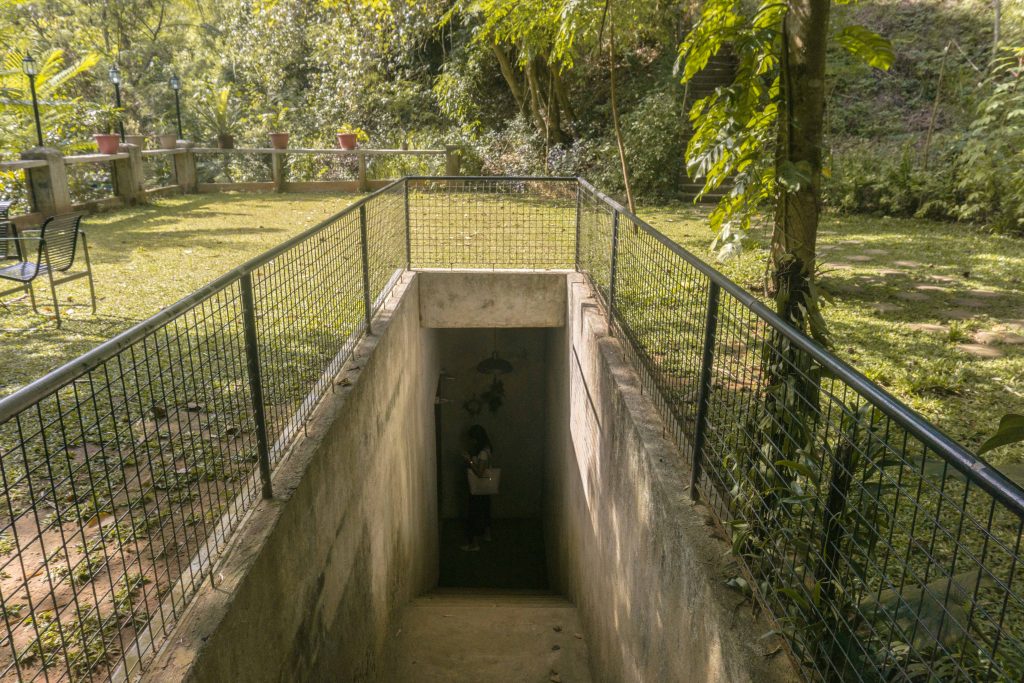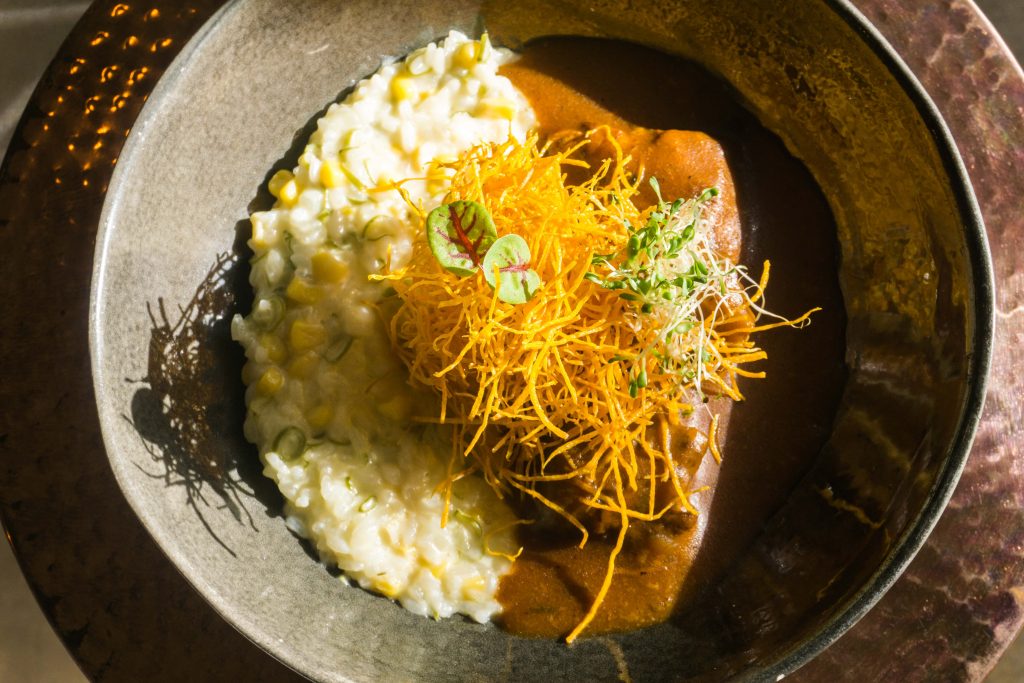 Under the hills of Antipolo is this 60-seater café and restaurant that has large glass window panels facing a forest where the Tungtong River runs quietly below. Owners of Burrow Café change the menu, which is short and tucked in hardbound copies of classic boooks, every three months to make sure that their customers won't get used to ordering the same dishes every visit.
Melting Pot Bldg., Omega Ave., Brgy. Greater Fairview, Quezon City
Instagram.com/kalemanila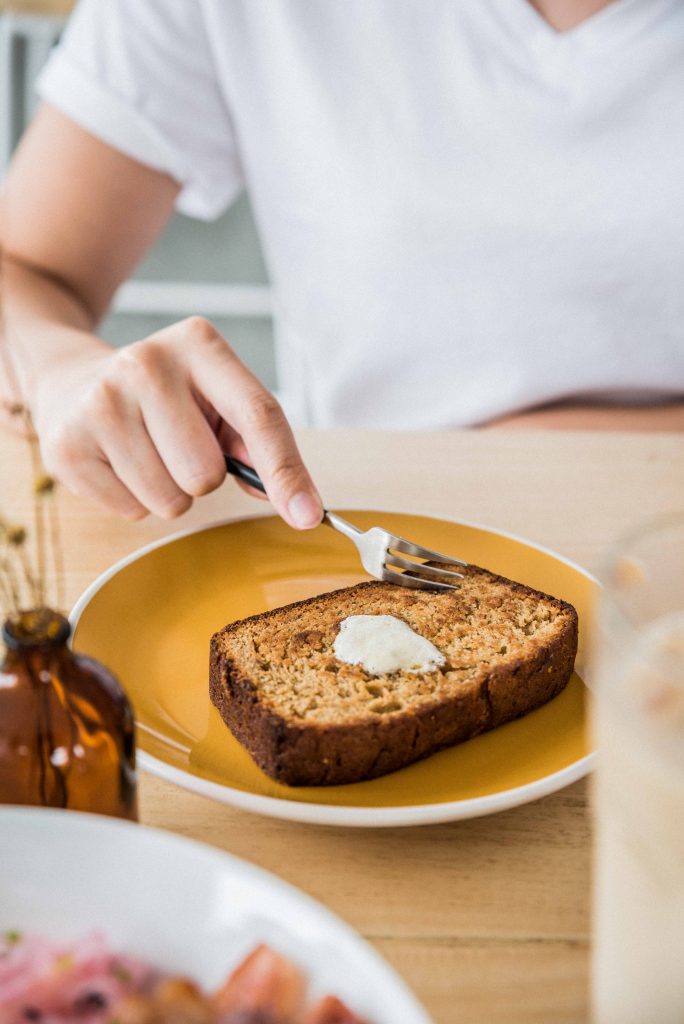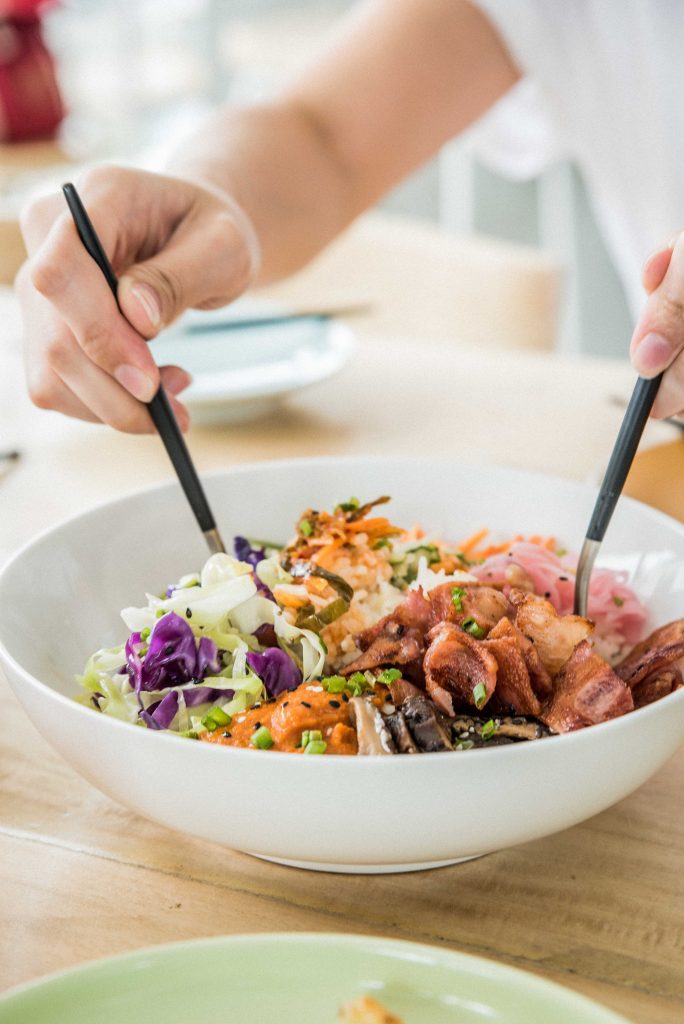 Tucked in a quaint white building in fairview is a minimalist café that focuses not on the leafy vegetable kale but on dishes dominated by fruits and vegetables. Two of their bestsellers are the bibimbap which is filled with a myriad of garden vegetables and the sweet banana bread along with light amounts of bacon strips.
This story originally appeared on the Northern Living Recalibrate Issue.
Discover more up-and-coming and under the radar restaurants and food spots in our YouTube series, Nolisoli Eats. Subscribe to our channel here.
Get more stories like this by subscribing to our weekly newsletter here.
Read more:
New vegan spot in Makati doubles as a mini zero-waste grocery store
This wellness resort houses a vegan-only resto
What is tempeh and why this ingredient should be part of your diet
Read more by Amierielle Anne Bulan:
10 plant-based restaurants for every price point
Hummus for a cause: How Café Med mixes food and advocacy in bowls
In this hawker centre-inspired diner, roti is everything but a side dish
TAGS: cafe garden Hidden hidden bar north restaurant Secluded Secret