Volunteer at these coastal clean-up drives in Manila and Zambales this weekend
For International Coastal Clean-Up Day, Globe is organizing clean-up drives in various coastal communities
Sep 20, 2019
Four years ago, the country was named the "third-worst polluter into the world's oceans" after China and Indonesia by the University of Georgia. The environmental organization also said the country contributed 1.88 million tons of "mismanaged plastic waste" each year. The news almost seemed outdated but the problem involved in it continues today and even worsens. 
[READ: DENR's new canteen is guilty of using plastic]
In May this year, we've found out that plastic has reached the deepest part of the sea. Retired naval officer and explorer Victor Vescovo discovered labeled plastic objects in the Pacific Ocean's Mariana Trench.
[READ: Confirmed: Our plastic trash has already reached the deepest part of the sea]
Meanwhile, in the country, environmental group Global Alliance for Incinerator Alternatives reported this year that "if Filipinos keep on throwing away more than 163 million plastic sachets daily, Metro Manila will be covered almost knee-deep in plastic waste in one year."
Each day sets an alarm to every one one of us and do we really need to get to a point where we're already drowning with plastics? We don't have to—if and only we start doing something about it.
That's why in celebration of the International Coastal Clean-Up (ICC) Day and Globe Telecom's annual 0917 Day, Globe will be organizing coastal clean-up which Globe customers can participate in. Observed all over the world, the ICC Day seeks to raise awareness about the growing marine debris problem.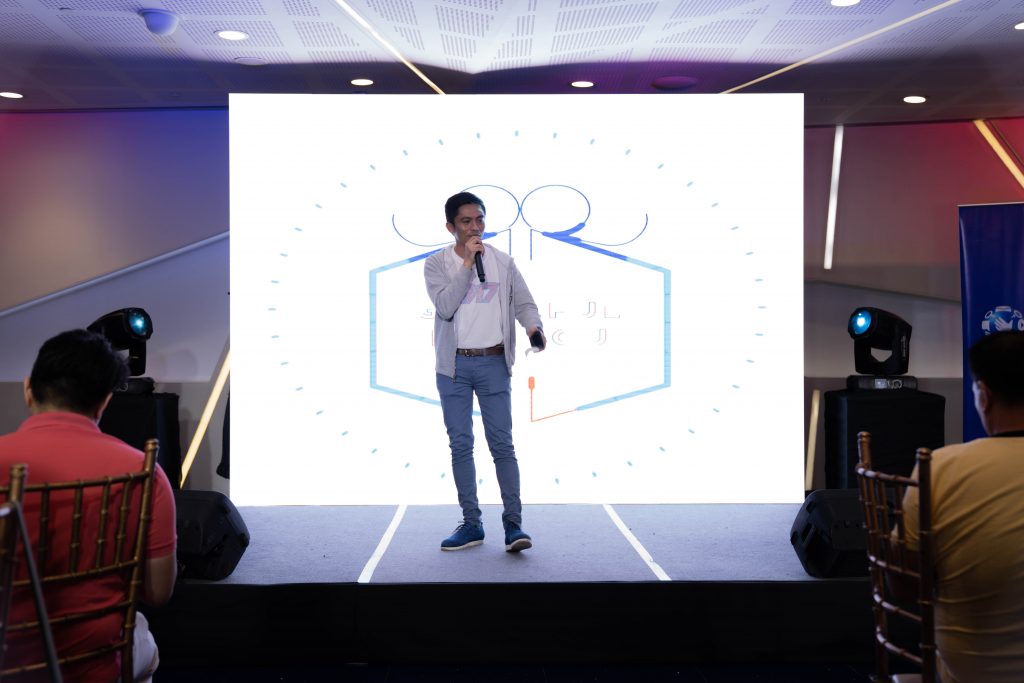 "While we do our best to meet the current and future needs of our customers, we must also do our share for the environment for the welfare of future generations. It is everyone's responsibility to take care of the only planet we live in," said Yoly Crisanto, Globe's chief sustainability officer and senior vice president for corporate communications.
On Sept. 21, Globe volunteers can join the coastal clean-up in selected locations in Metro Manila and Subic. Participants who will join the clean-up are entitled to 100 Globe rewards. Here are the locations for the clean-up activity:
In partnership with the Department of Environment and Natural Resources (DENR) and the International Coastal Clean-Up Philippines, customers can register as volunteers on Sept. 21 from 6 a.m. to 12 p.m. at their preferred location. 
Here are the locations for the clean-up activity:
Metro Manila:
Baseco beach, Tondo
Las Piñas-Parañaque Critical Habitat and Ecotourism
Subic, Zambales:
Lighthouse Marina Resort
Moonbay Marina Complex
Subic Bay Freeport Zone
"With the theme, 'Grateful for You,' we are making the '917' celebration into a more meaningful and shareable experience by encouraging our customers to share with other people the happiness and goodwill they are going to receive from Globe," Globe president and CEO Ernest Cu said.
Sign up now via the following links:
DENR group registration (Manila Bay)
DENR individual registration (Manila Bay)
ICC Philippines registration (Subic)
Header photo courtesy of Erwin Aguilon/Radyo Inquirer
Get more stories like this by subscribing to our weekly newsletter here.
Read more:
Metro Manila will be knee-deep in plastic within a year
Bottled water drinkers consume 90,000 more microplastics
Confirmed: Our plastic trash has already reached the deepest part of the sea
TAGS: coastal clean-up Globe rewards Globe telecom International Coastal Clean-Up day Metro Manila subic