Manila Fame 2019 features handicrafts from Marawi and Antique
Manila Fame 2019 will be open from 9:00 a.m. to 7:00 p.m. from Oct 17-19
Oct 17, 2019
The 70th edition of the Manila Fame graces the World Trade Center in Pasay today by highlighting distinctive regional products from Marawi and Antique in one of their show features, the Artisans Village.
In partnership with the Design Center of the Philippines, exhibitors from both provinces showcase their local crafts and weaving traditions that portray their cultural identities.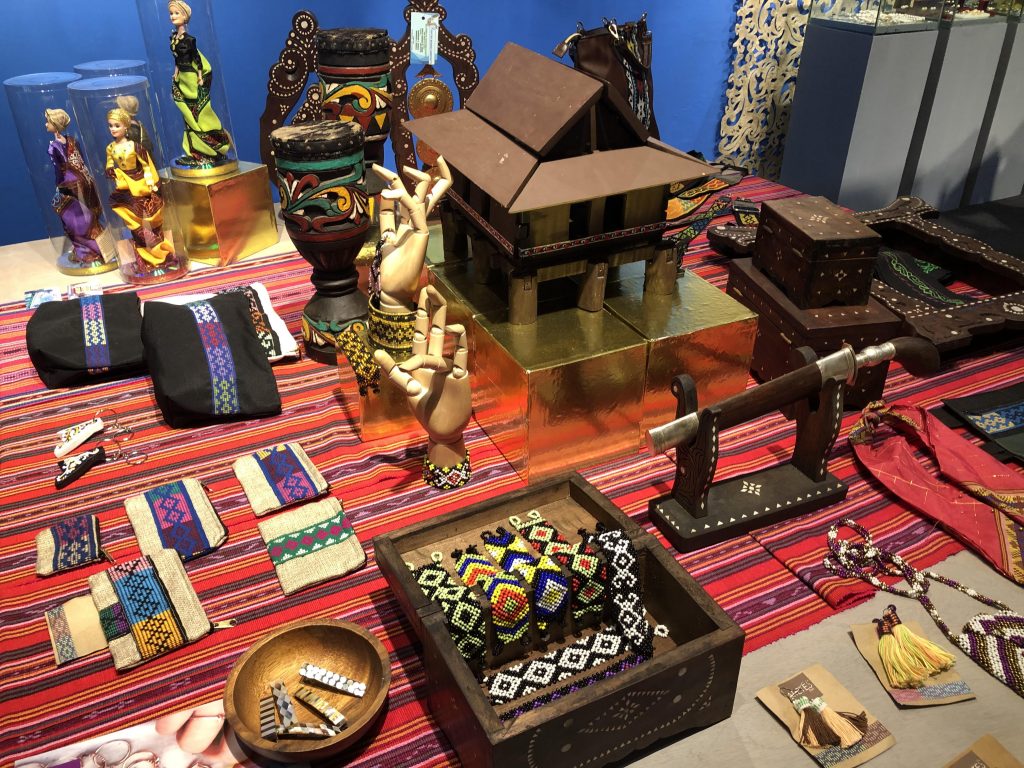 Salika Maguindanao, the co-founder of Maranao Collectibles, expressed her gratitude in bringing Marawi products to Manila. "I want Maranaos to be known as the langkit weavers kasi langkit is a product na sa amin lang makikita," she said. Langkit is a traditional Maranao weave made with a backstrap loom.
Maranao Collectibles started as a social enterprise in 2017 during the height of the Marawi siege. According to Maguindanao, Maranaos wanted to go back to weaving as their source of income after the war destroyed their source of livelihood.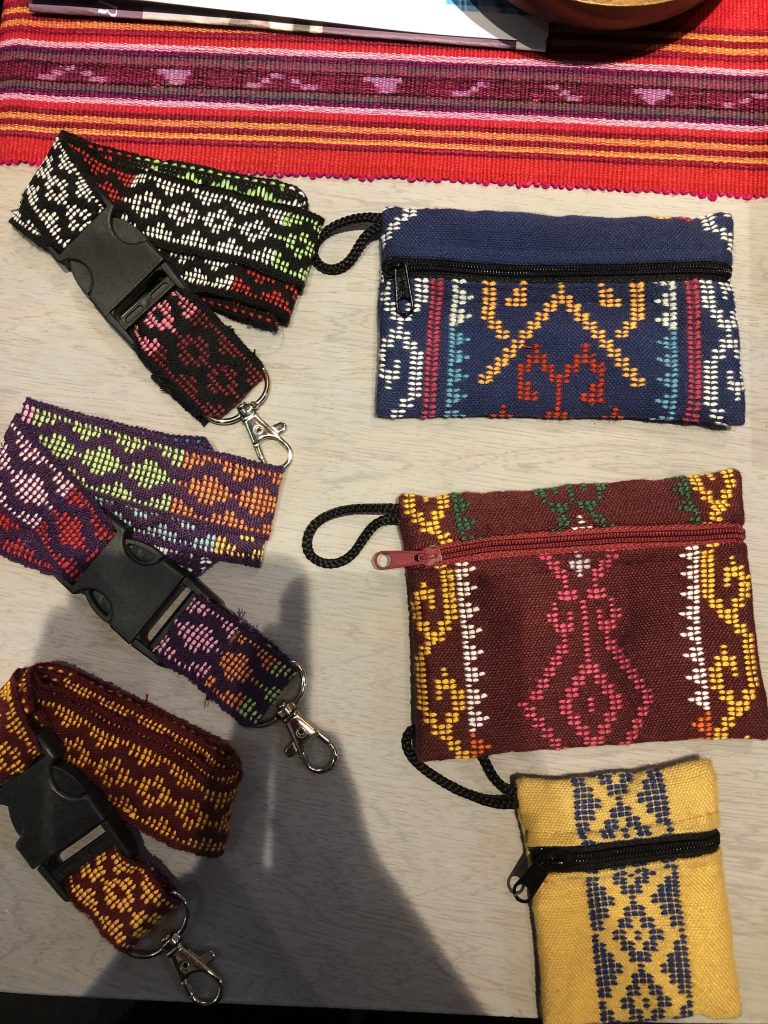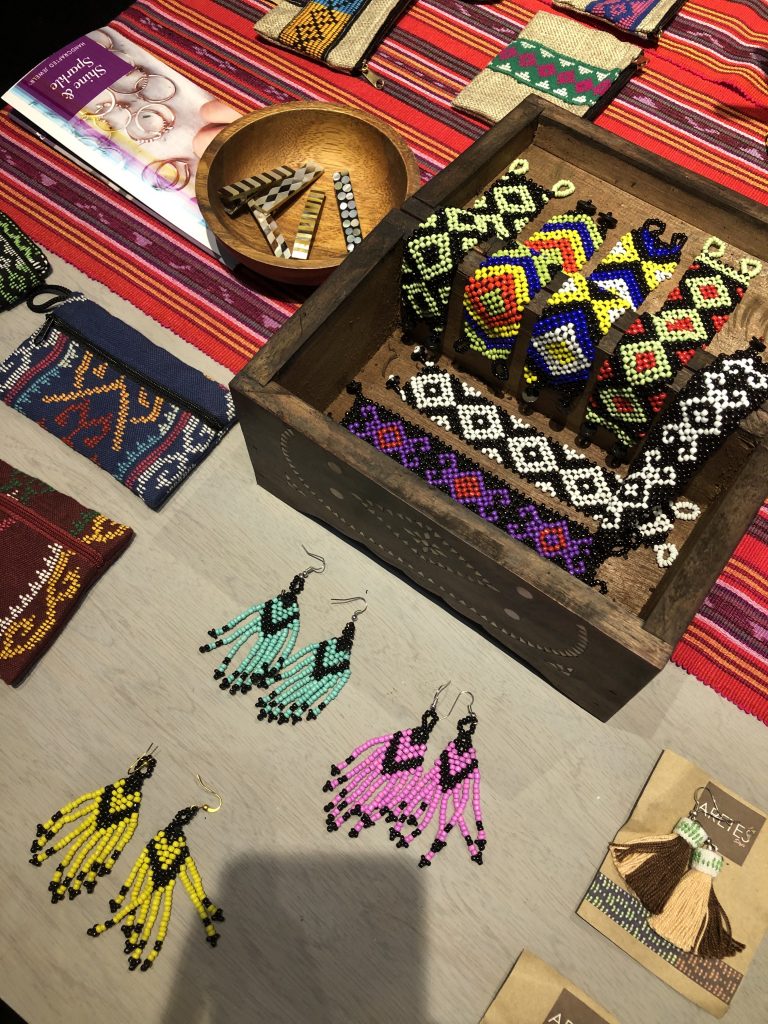 Politician and activist Samira Ali-Gutoc also shared how langkit can be used in multi-functional ways such as a design to cultural or casual wear, as well as home decor and accessories.
"Kung maubos namin 'yung langkit ngayon, it'll be a testament that our design can actually be acceptable to the Filipino taste kasi hindi lang sa beauty pageants [nasusuot], kahit sa ordinaryong products," Gutoc told Nolisoli.ph
While Maranaos distinguish their products through the langkit, people from Antique have buri leaves. Buri is the most common palm found in the country.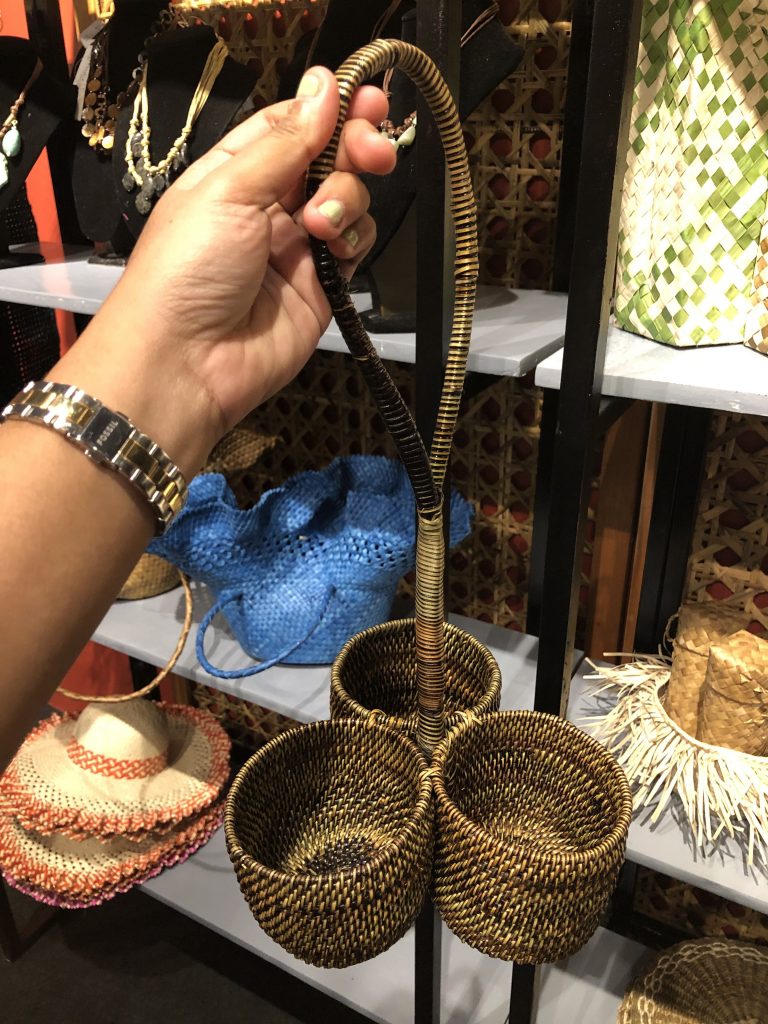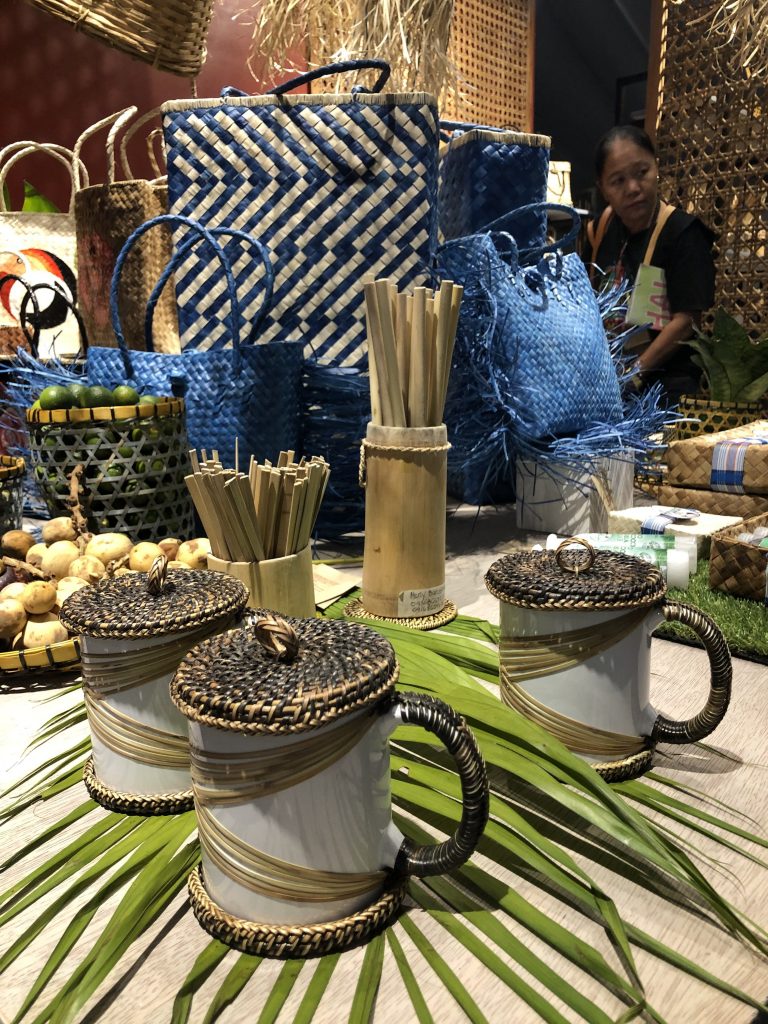 Antique products range from homeware items to fashion accessories that are handwoven and are purely made with buri.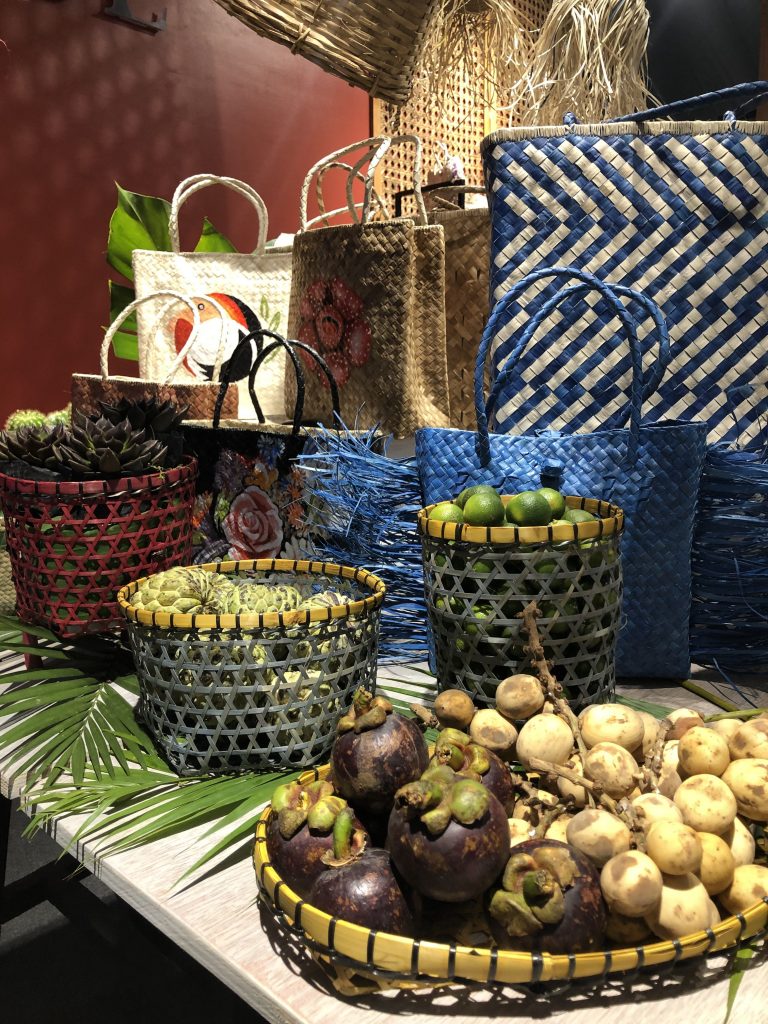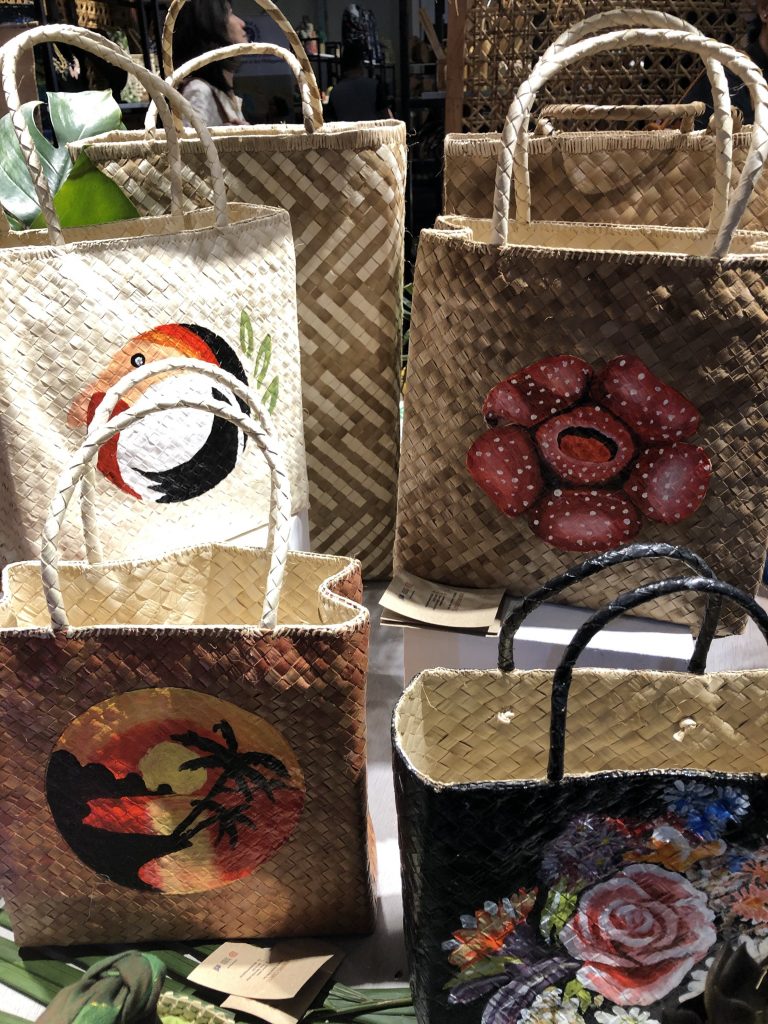 The Manila Fame's theme this year is "Heritage Reimagined" which aims to infuse time-honored traditions of Filipino craftsmanship with modern interpretations.
[READ: Manila Fame's 70th season continues to uplift Filipino design, this time by looking back]
"In recent years, there has been an outpour of nostalgia and reimagining of iconic and heritage design pieces. It is through the yearning for the creative rebirth that we highlight the inherent beauty and distinct creativity of Filipino culture," says Pauline Suaco-Juan, executive director of the Department of Trade and Industry-Center for International Trade Expositions and Missions.
"For over 30 years, Manila Fame has shared the journey of excellent artistry with these esteemed brands–and in commemoration of this cultural feat, we seek to narrate their stories and showcase their unique craftsmanship throughout the years," she added.
The Manila Fame runs from 9:00 a.m. to 7:00 p.m. from Oct 17-19 at the World Trade Center, Pasay
Get more stories like this by subscribing to our weekly newsletter here.
Read more:
A quick guide to indigenous textile symbols
These furniture stores sell items handcrafted by Filipinos
Ifugao women are revolutionizing the art of wood carving
TAGS: antique handwoven materials local crafts manila fame 2019 Marawi world trade center