One crucial point that the docufilm, "Mga Kwento ng Klima" gets across right from its beginning was the fact that climate change is real and is natural; what's not normal, however, is the rate at which it is happening. This, for me, just sets the record straight and gets unnecessary debates out of the way. 
It then goes on to give a brief history and explanation of how the phenomenon has rapidly been promoted by human activity ever since the Industrial revolution. This has always been the case—each passing day makes us feel the cost of modernity more vividly.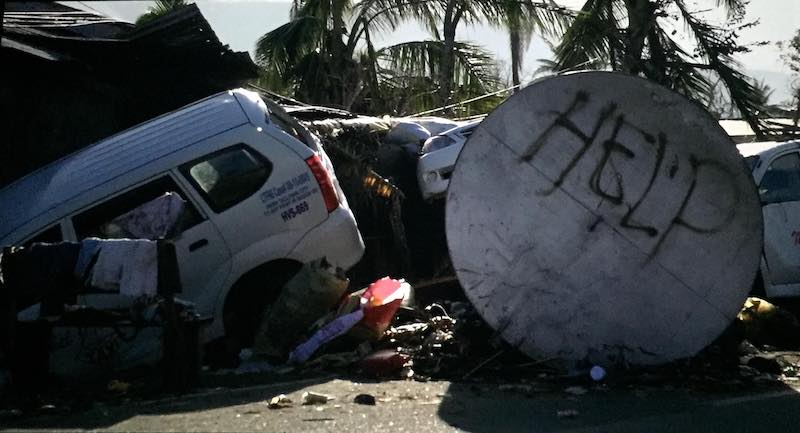 "Hindi ko maintindihan 'yung climate change until it happened to me"
Despite all the emerging issues and calamities that have happened and are still happening, this line is undeniably relatable for many. This is why it was necessary to tell and depict the experiences of those directly affected.
The quoted words came from Yolanda Survivor Joana Sustento; her emotional recounting of how the flood caused by super typhoon forced her to witness her whole family drown right before her eyes, could easily get anyone choked up.
Countless footage of flash floods and all the signs of life they've taken were expected but it was just plain sad to put yourself in the shoes of those whom these calamities have left with close to nothing.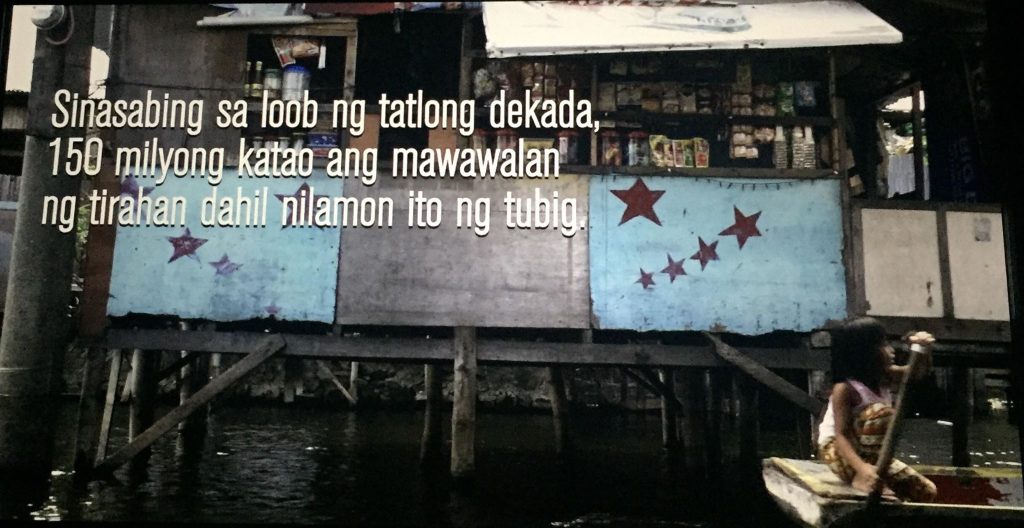 An interview with a farmer who once thrived off his harvest but now has to sustain himself by being a tricycle driver because of the constant drought was also quite bleak. He even showed the deformities of the usual harvests today like how eggplants have shrunk to half its normal size. This further reminds us of the overarching struggle of farmers to provide food for our country even though they can't even produce it for themselves.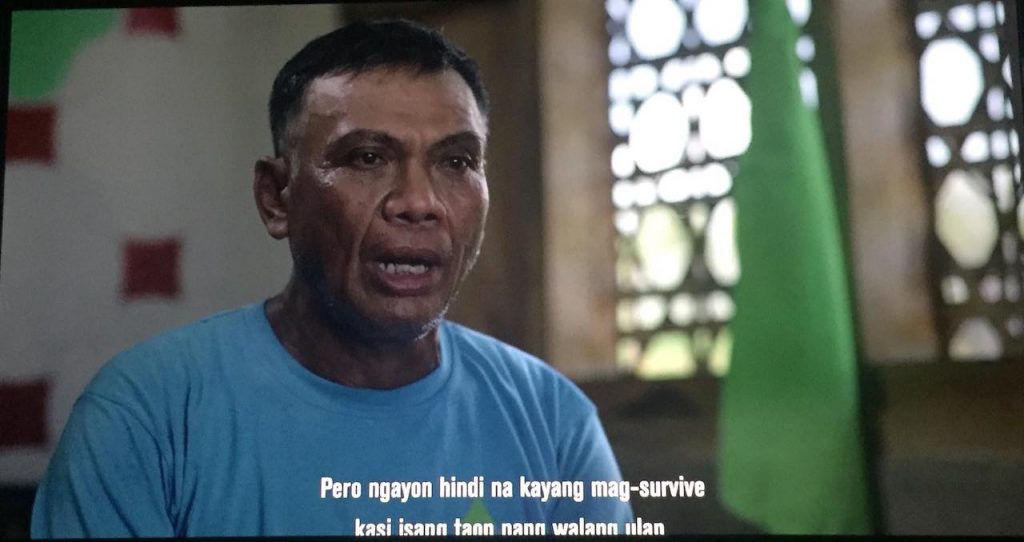 Then again, rescuers' stories of unexpected scenes of bayanihan succeeded in bringing a faint smile to its viewers' faces and a turning point in the documentary to its cinematic side. As it signals towards its conclusion, "Mga Kwento ng Klima" cites successful sustainable solutions that use climate change to their advantage.
These included  Bicol farmers assimilating an integrated diverse farming system and  Romblon's utilization of solar power and rainwater harvesting units through the innovations of the Romblon Electric Cooperative.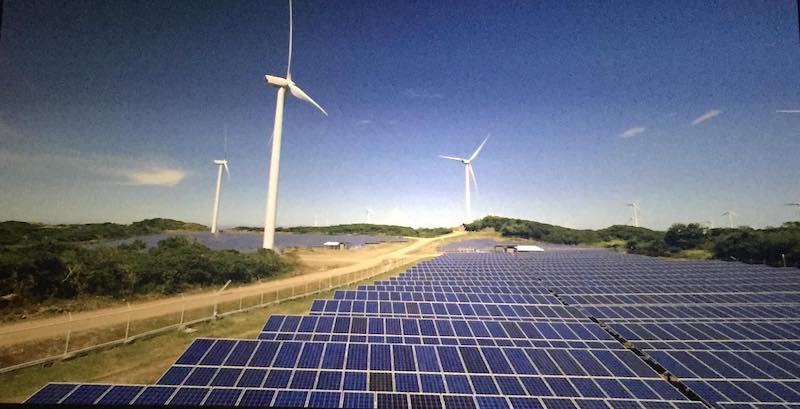 All the clips shown have been foreshadowing a direct prompt in the end. Just as Joana Sustento is now a climate activist and is using her tragic but compelling story to raise awareness, "Mga Kwento ng Klima" bruises us a bit with its stories but in the end, taps us to take action to conserve our resources in our own little ways.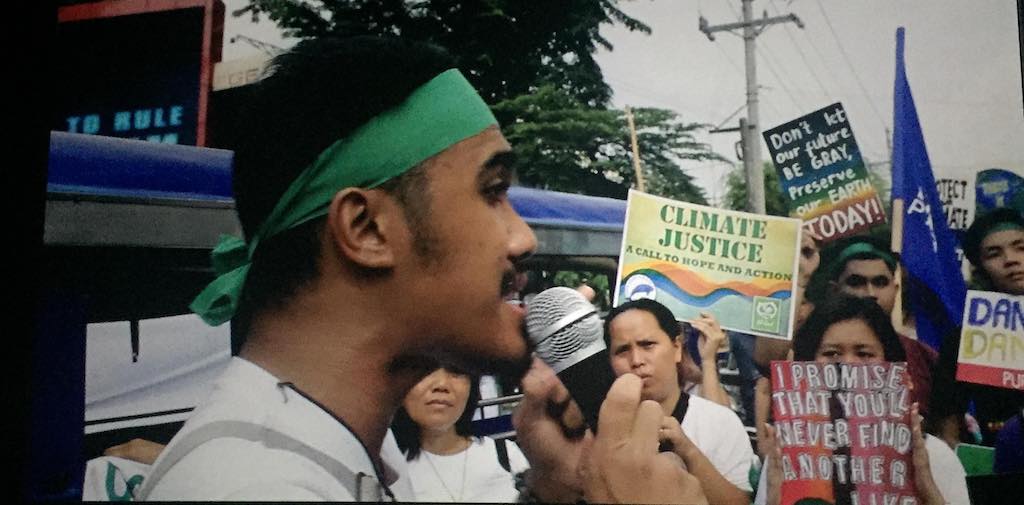 Taking from the implications of the docufilm's introductory speech, the situations that climate change is putting us in is not just a "once upon a time" story, but is now happening.
"Mga Kwento ng Klima" airs on ABS-CBN channel 2 on Sunday Nov. 24, at 11:30 p.m. The Docufilm is now available on demand at iWant.
Get more stories like this by subscribing to our weekly newsletter here.
Read more:
Devastatingly real, 'Katsuri' transforms literary classic to essential social viewing
Not convinced about climate change? Watch this documentary
Art is protest, Tanghalang Pilipino proves with "Mabining Mandirigma"