This Japanese restaurant and grocery combines two favorites in one bowl: ramen and karaage
The restaurant hopes to bring a little piece of home to the Japanese community in the area through their selection of dishes
info
Fukuhachi Japanese Dining

Japanese

Mon-Sun, 9 a.m. to 7 p.m.

₱

P500 for two people
Drawing its name from the Japanese words for "lucky" and "eight," Fukuhachi Japanese Dining is a restaurant and a grocery that hopes to become a one-stop shop for the Japanese families around the area. The concept is inspired by konbinis, Japanese convenience stores that carry a wide variety of snacks and have a small dining space. 
As soon as you enter their space, you will immediately notice shelves lined with food and drinks in the corner of the restaurant. These range from instant ramen, tofu, and popular snacks from the country, all of which are shipped straight from Japan.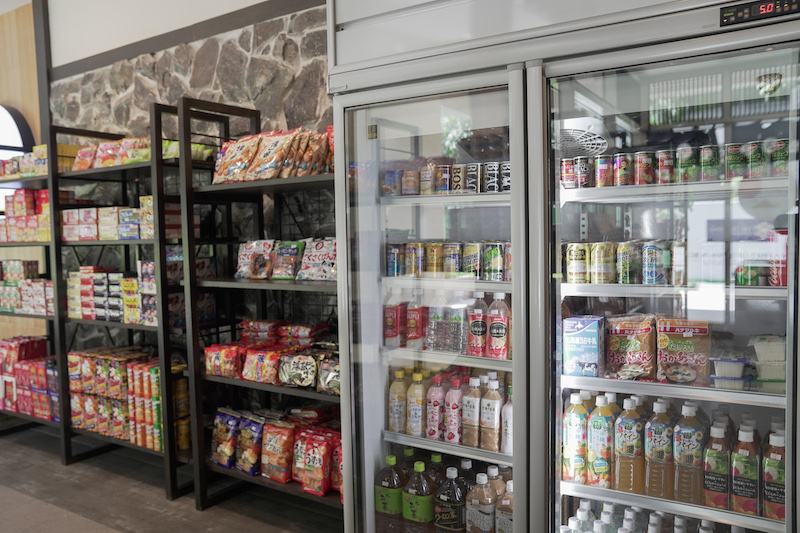 Aside from snacks, Fukuhachi also serves up filling take-out meals in the form of bento boxes. Though Japanese restaurants around the metro offer bento boxes as part of their dine-in menu, Fukuhachi is sticking to a bento box's traditional use. 
Diners around the area can pick up a beef yakiniku, grilled mackerel, beef hamburg, salmon, or karaage rice meal from the restaurant, or get one delivered through Foodpanda.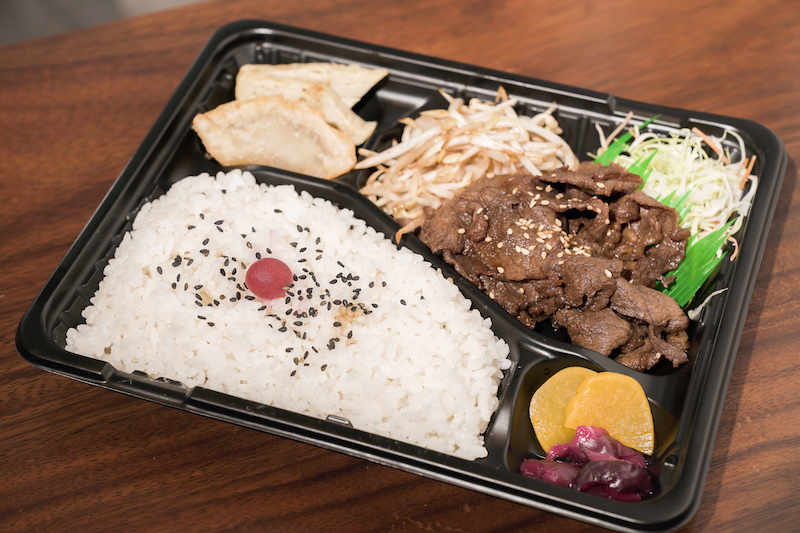 For diners who can take the time to sit down to have a meal, there are the staples from traditional Japanese cuisine. The restaurant has made great efforts to ensure the authenticity of their dishes by sourcing their ingredients from Japan. Their kitchen staff has also worked closely with Japanese consultants for their dishes.
Diners can enjoy their airy and crunchy ebi tempura, which can be served with unlimited rice and soup for an additional P100. To complete your meal, Fukuhachi also serves up crisp and juicy gyoza dumplings.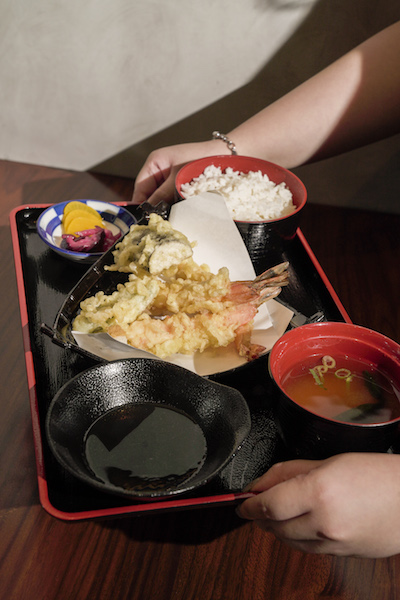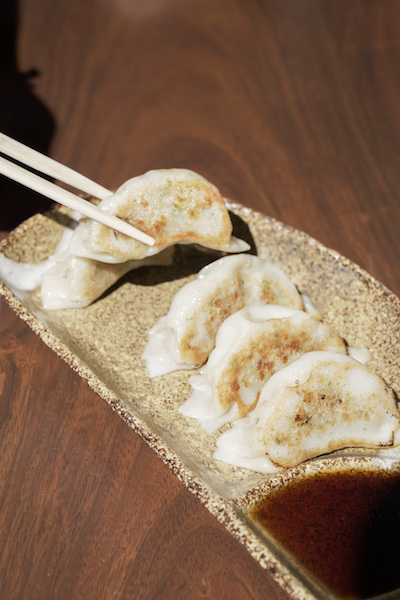 A standout dish is the Fukuhachi ramen made with a shoyu broth, which is soy sauce simmered in a pot of chicken bones, vegetables, and water; topped with chicken karaage and aji tamago.
Their ramen boasts of a combination of different flavors in one bowl. The chicken karaage is deep-fried and crunchy and adds a contrasting texture to the broth's smooth and silky noodles.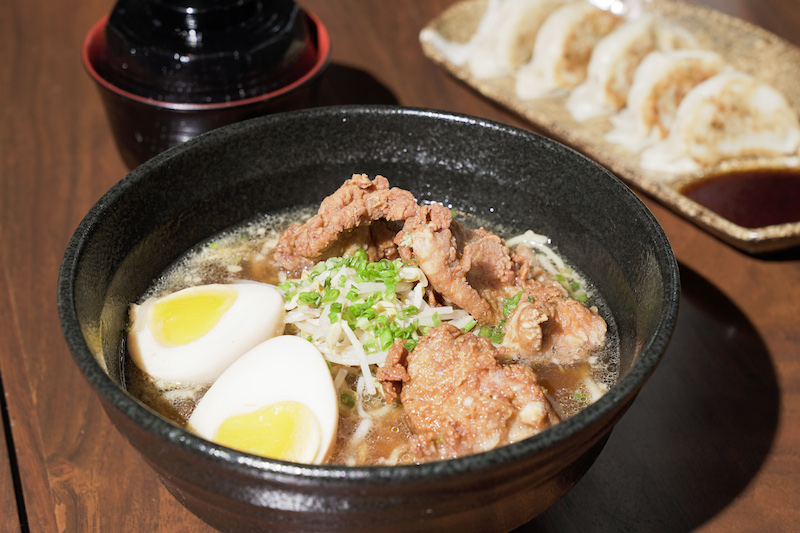 To cap off your meal, try their selection of matcha-flavored desserts. Go for the red bean matcha ice, which is shaved ice topped with matcha powder and sweetened red bean.
For a refreshing drink, order their smooth and creamy iced matcha latte: which is matcha served over milk with ice.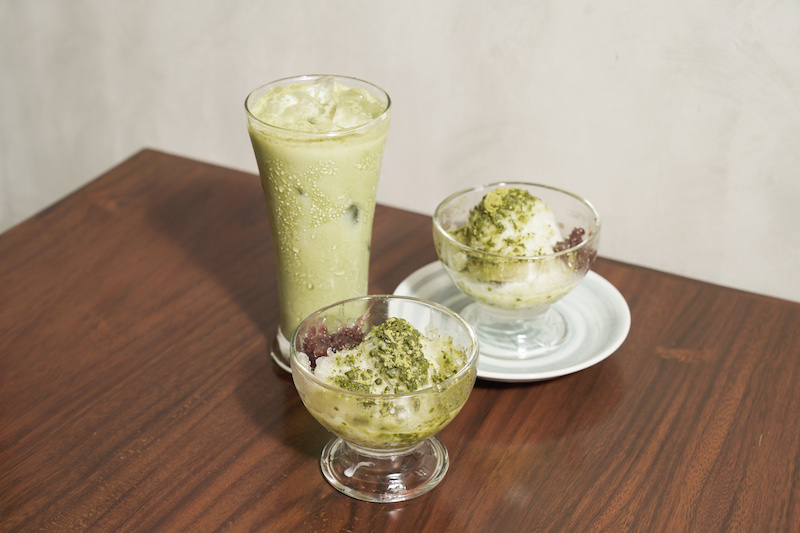 Get more stories like this by subscribing to our weekly newsletter here
Read more:
Google walks you through Japanese cuisine with this digital exhibit
Have you ever eaten ramen from a sizzling bowl?
Tongara ramen unites torigara and tonkotsu into one heavenly bowl
TAGS: ebi tempura Fukuhachi Japanese Dining gyoza japanese cuisine nolisoli ramen
WHY GO?
Go for their Fukuhachi Ramen, which is a traditional shoyu ramen served with crispy chicken karaage and aji tamago.
MENU