Tongara Ramen unites torigara and tonkotsu into one heavenly bowl
Exclusively from Shinjuku to Manila
info
Tongara Ramen

Japanese Cuisine

10 a.m. to 10 p.m. Sunday to Thursday, 10 a.m. to 12 m.n. Friday and Saturday

₱

P1,000 for two people
There's a new player in Metro Manila's ramen playing field, and it's serving up not one, but two kinds of broth in one bowl.
Tongara Ramen is a ramen house born from an obsession with perfection and a fierce passion for ramen by ramen master, Makoto Okazaki. First established in Shinjuku, Tokyo back in April 2013, this restaurant is home to Okazaki's unique spin on the classic Japanese noodle dish. His tongara ramen blends torigara (chicken bone broth) and tonkotsu (pork bone broth) in one heavenly bowl.
Okazaki's technique is exclusive to him and him alone. Only he knows the precise measurements that it takes to make the torigara and tonkotsu blend perfectly. Only he knows how long you should cook the pork to make it perfectly tender.  
How did it make its way here in the Philippines? Well, it was all thanks to happy happenstance.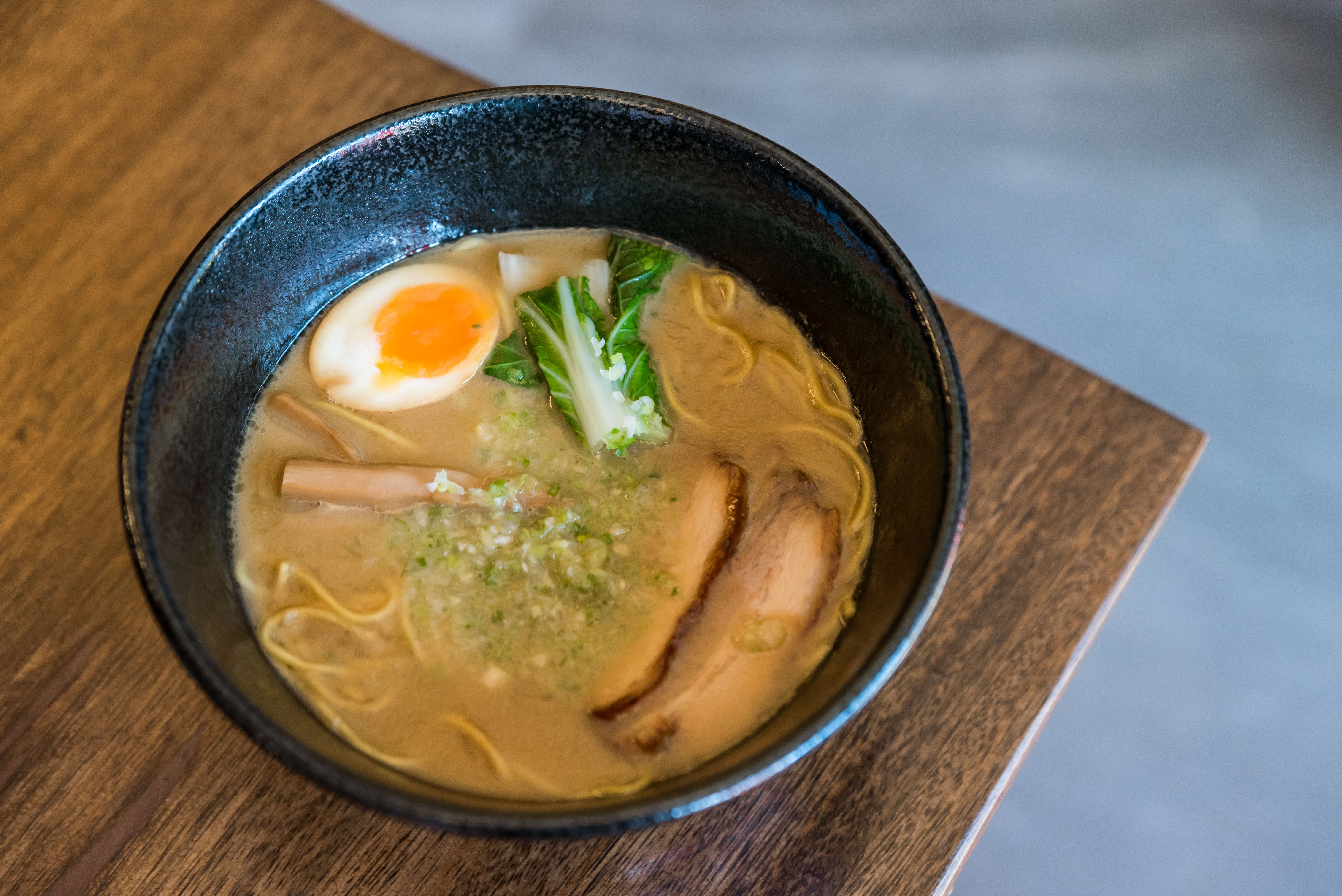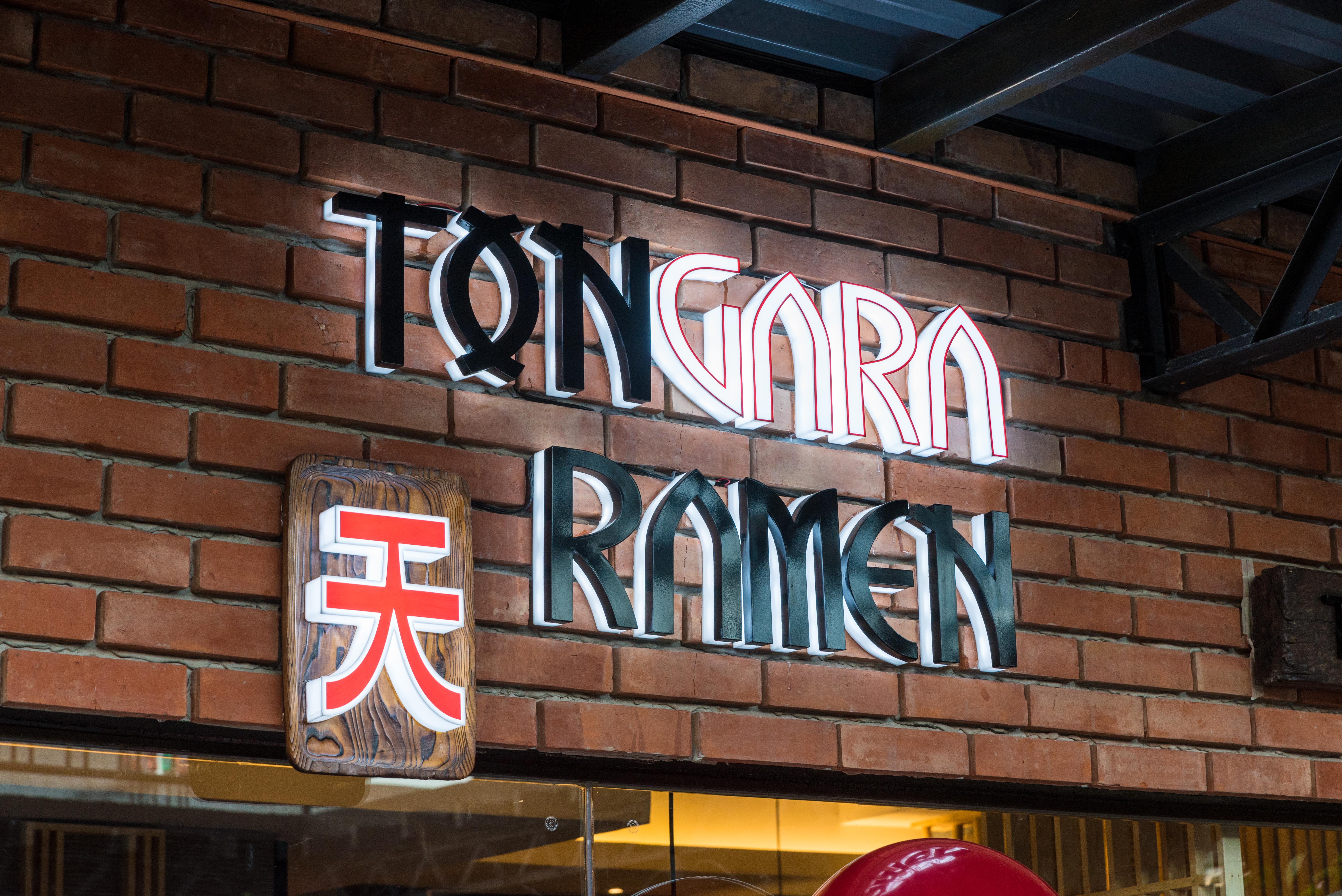 Aubrey and Barney Borja, the couple behind the success of Dong Juan restaurant in Cebu, had been on a family to trip to Japan when they happened by Okazaki's restaurant. Looking for hot food and a warm refuge after their delayed flight, the Borjas went inside the first restaurant they saw after landing in Japan. It was then that the Borjas fell in love with Okazaki's tongara ramen. Even after traveling the rest of the country, they found themselves coming back and asking the owner and ramen master Makoto Okazaki if they can bring his ramen home to the Philippines.
Okazaki agreed under one condition: They have to come back to his restaurant and learn his technique.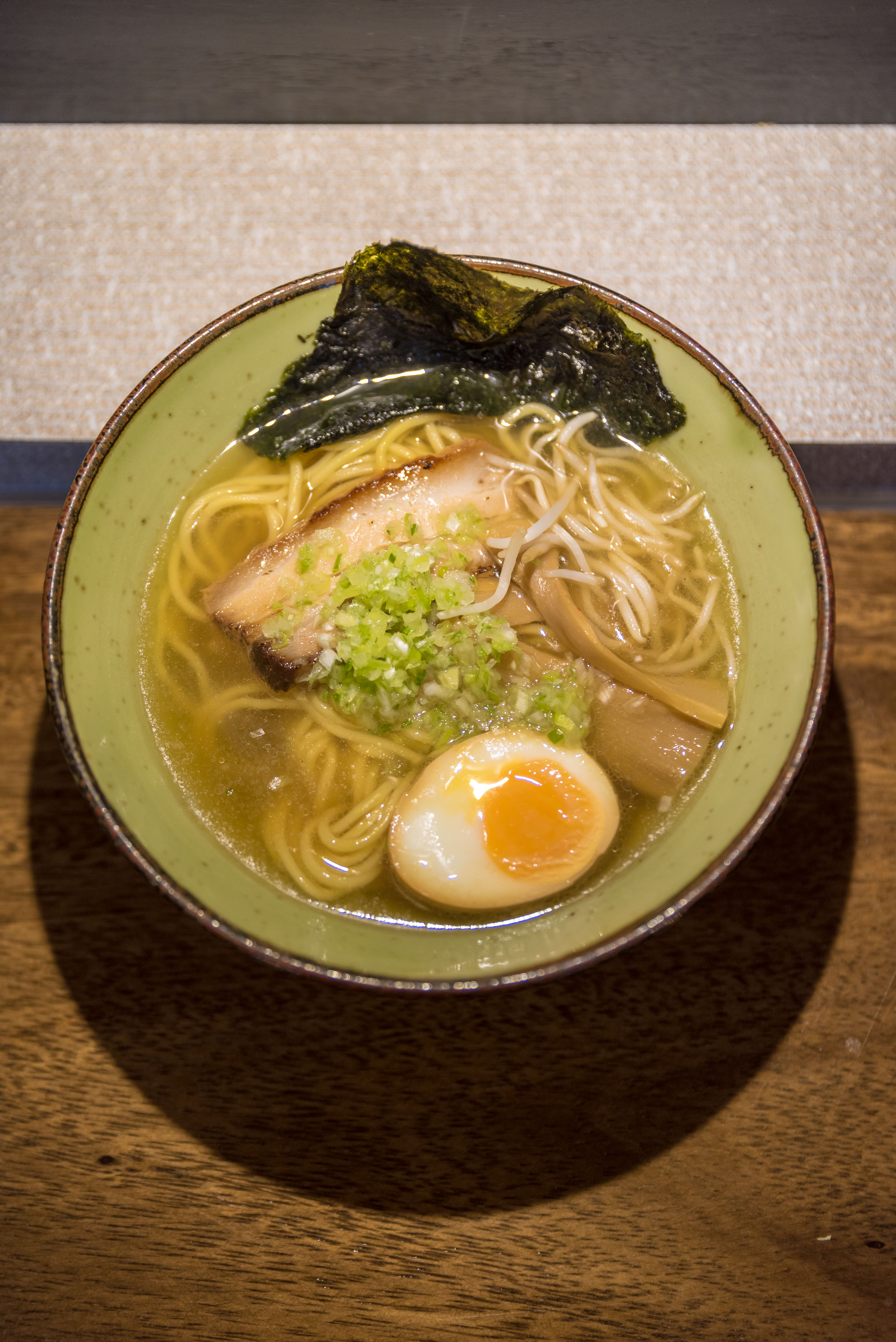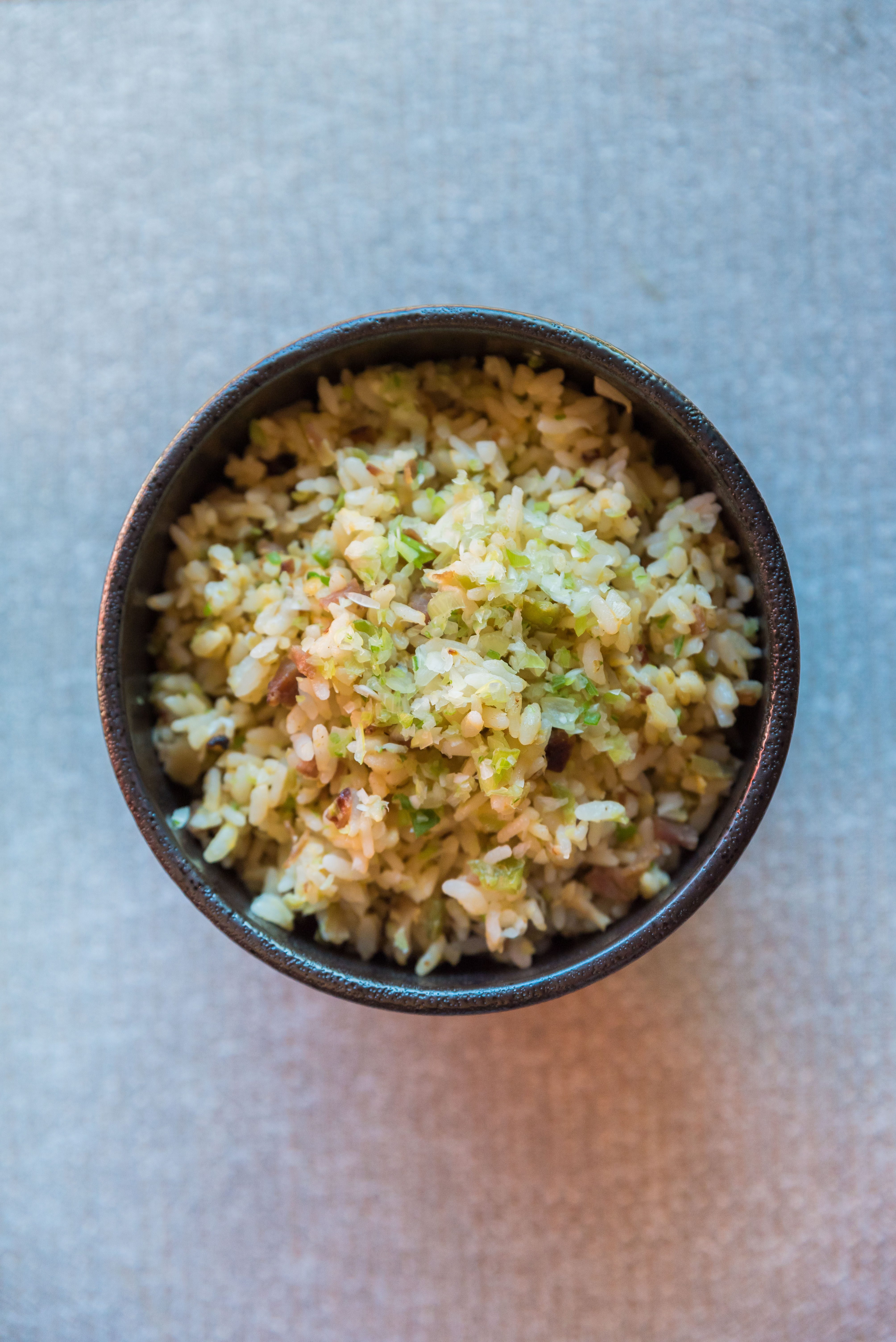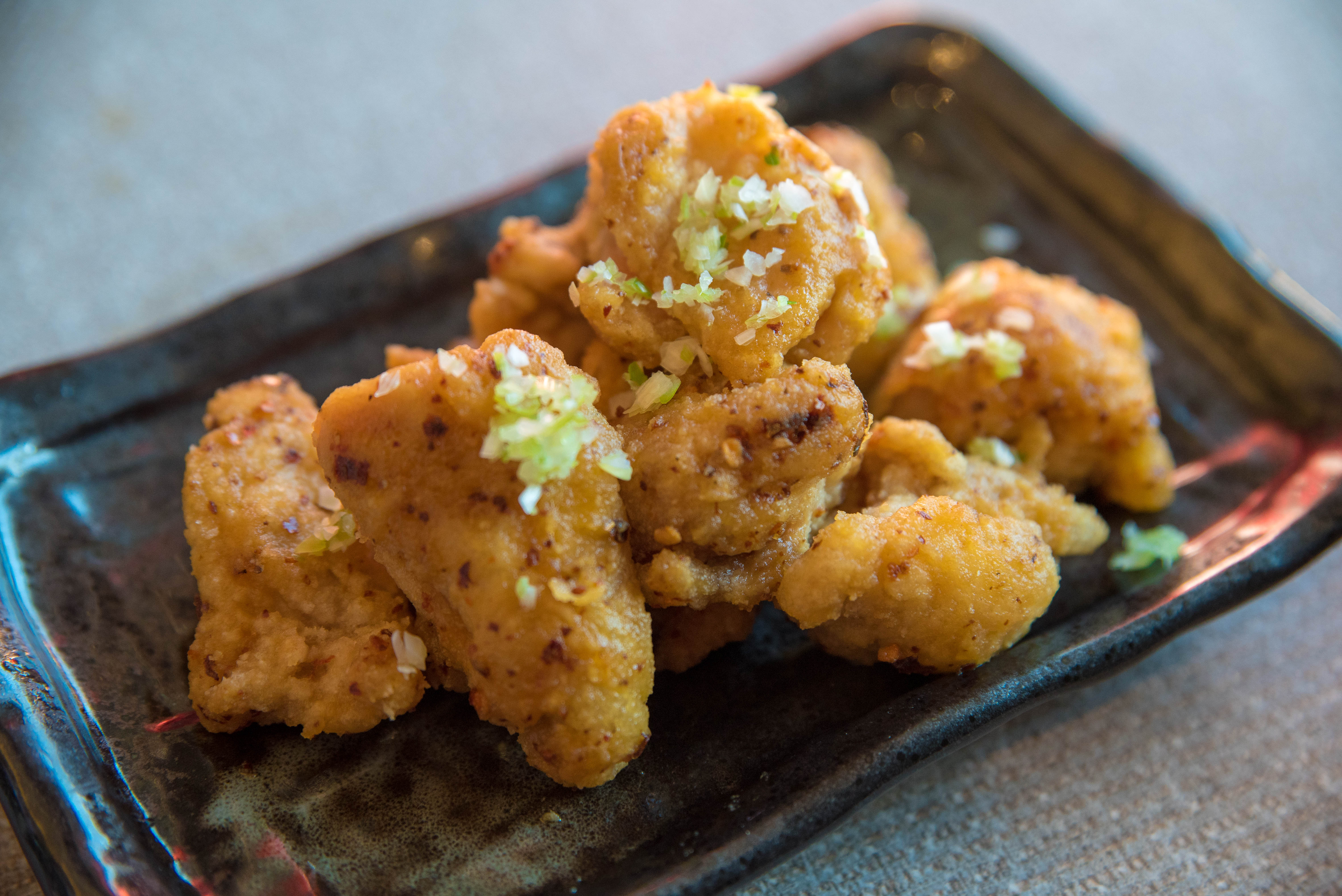 Some months later and plenty of struggle caused by a language barrier, Aubrey Borja was finally able to bring Okazaki's masterpiece back home. She and her husband established the first Tongara Ramen franchise in Cebu. After the special ramen proved to be a hit there, they are now opening another branch in Lamp Quarters, Marikina.
Here, we finally got to taste the ramen master's pride and joy. And we are happy to report that it was not much ado about nothing.
The combination of the tonkotsu and the torigara makes for an interesting flavor. It captures that savory sweetness familiar to and yearned for by the Filipino palate, something we're guessing has a lot to do with why they're such a hit. The broth is also just the right side of thickness, not too much that it's basically viscous. It's just enough to feel rich without being too much. The pork is tender and lean, not completely absent of fat but not completely made of it either. The noodles have that bite that everyone is looking for, not overcooked and heavy in your stomach.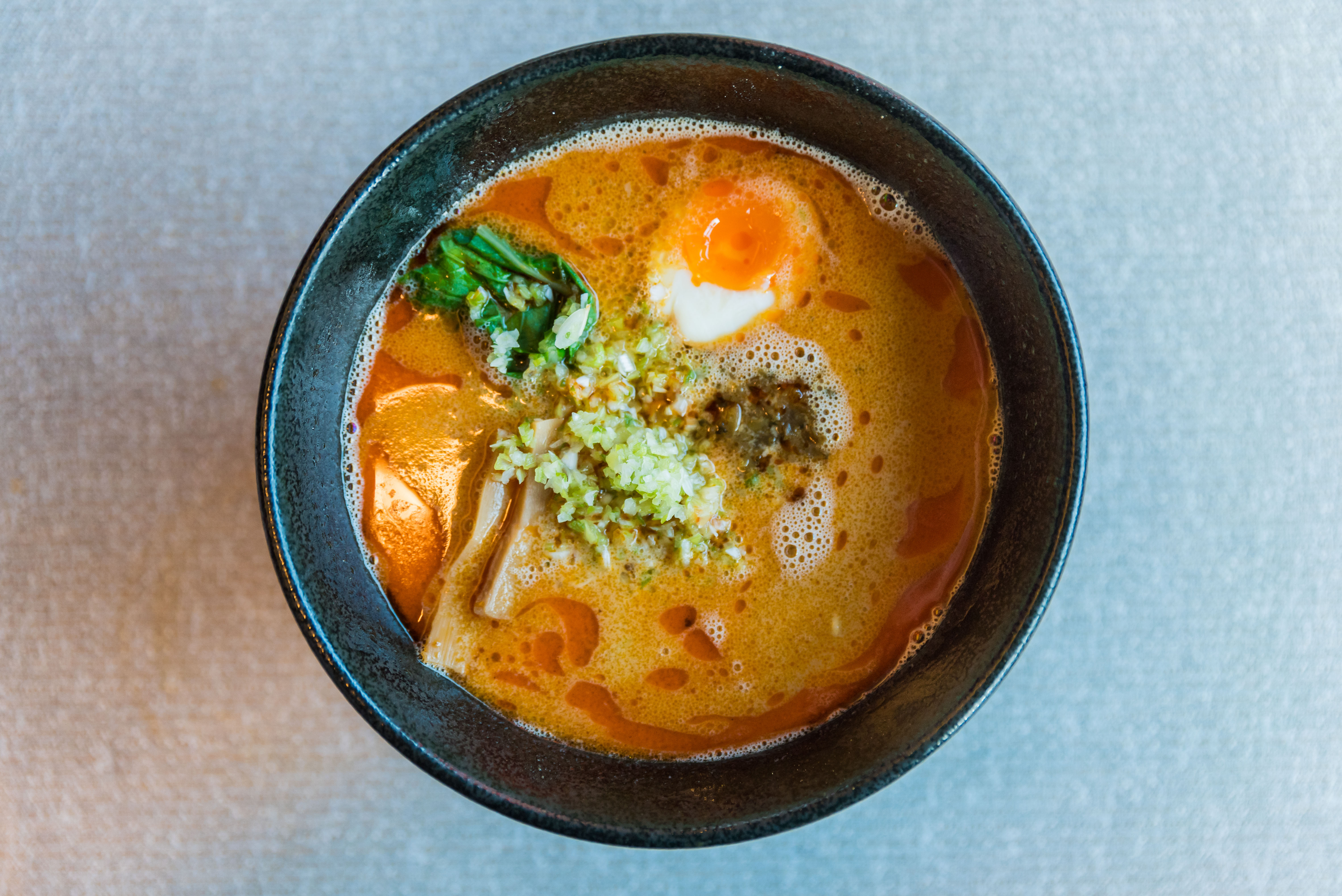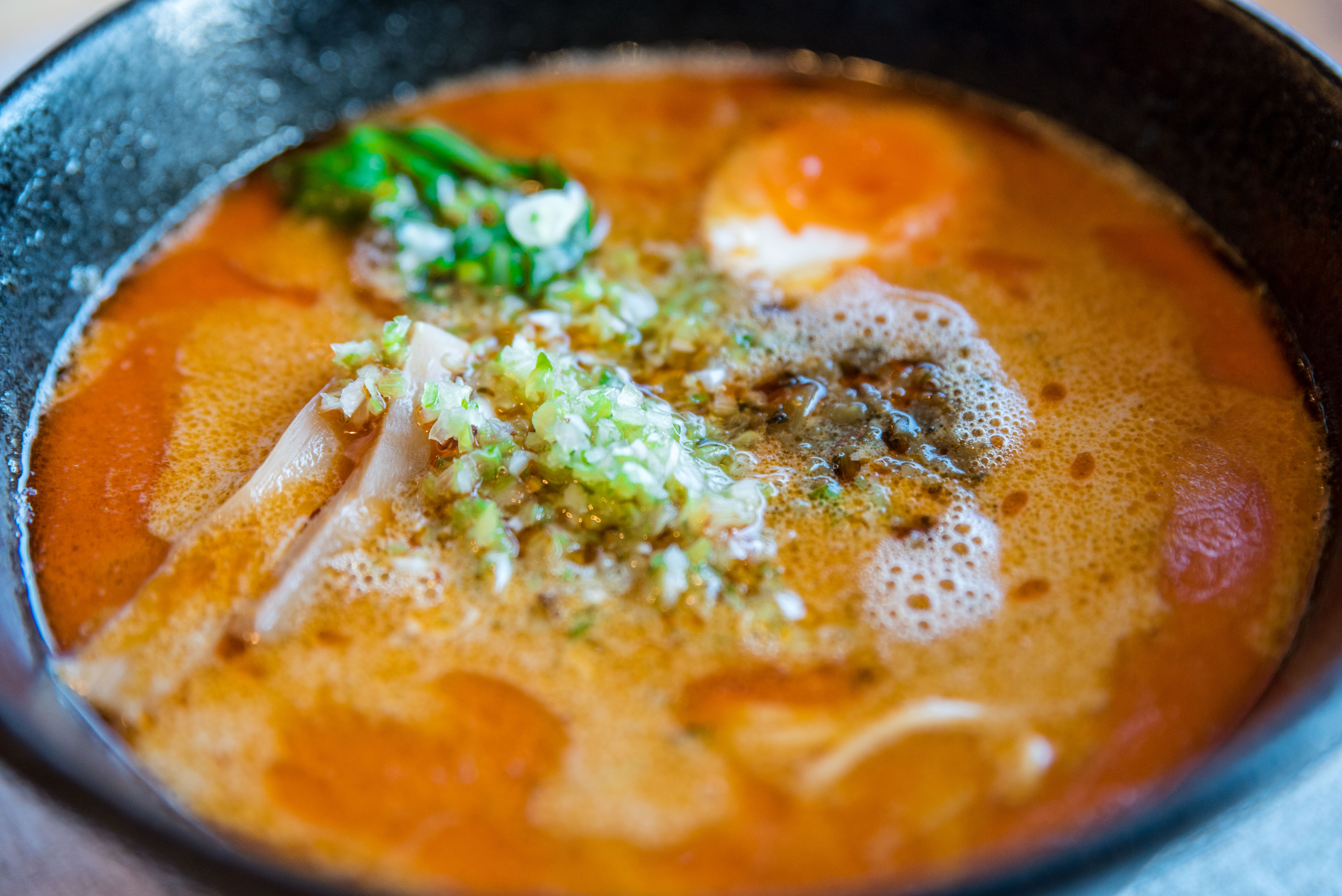 The magic behind the delicious and steamy end result, Okazaki says, are honest-to-goodness fresh ingredients and earnest labor while cooking the ramen. He claims that they buy no commercial anything for their ingredients, even the tare sauce is bought directly from a village in Japan that specializes in making tare sauce. He also strongly believes in working on the ramen by hand and giving his heart and soul into every bowl of ramen he serves. Cheesy, cliche, and corny, we know. But as the ramen master worriedly looked on during our photoshoot, telling the translator that we're wasting a good bowl of ramen by letting it cool, we couldn't help but take his sentiment as our own.
For him, every dish served from his restaurant is one made with heart and dedication. Not appreciating them at their best is interpreted as a sign of disrespect.
For now, Okazaki and the Borjas are taking it slow with branching out. Okazaki dreams of sharing his special tongara ramen, but it's important to him to maintain the integrity of it. We're looking forward to him taking over the ramen world.
Read more:
Tsuta's Manila exclusive ramen mixes three very Pinoy flavors
You can now wear your favorite bowl of ramen
We've been eating ramen wrong this whole time
TAGS: cebu city guide nolisoli.ph quezon city ramen restaurant Shoyu Ramen Tantanmen Ramen Tongara Ramen
WHY GO?
Go for their tongara ramen, of course. The combination of the torigara and the tonkotsu make for a savory sweet flavor perfect for the Filipino palate
MENU