We've reached the end of another year and we've all been likely caught in the "holi-daze" of family, friends, and food. No one is judging you if you had one slice too many of Queso de Bola or an extra serving of lechon. Hopefully, your running shoes haven't collected dust in the corner of your room the past few weeks, and you've managed to keep those holiday calories away. But just in case you went a little overboard, we're here to tell you how great running can be for you, especially at the start of a new year.
You Don't Have to Pay for It
The new year comes with a long list of resolutions and one of them is to sign up for the gym or a fitness class to get back into shape. But your "New Year, New You" mantra may not take into consideration how your funds may have been depleted over the gift-giving holiday. Isn't it great that running costs absolutely nothing?
You Can Sweat Away Toxins
No need to go on a fancy detox program. All you need to do is run—and sweat it off. Sweating does the body good after weeks of holiday feasts. Running allows you to sweat away the toxins, providing you a natural way to detox.
You Can Burn Calories Even When Resting
It's a well-known fact that running burns a lot of calories. An hour's run can burn around 600 to 800 calories, depending on how much you weigh and the intensity of your run. And because running is such a high-intensity workout, your body still burns away those calories even after your run.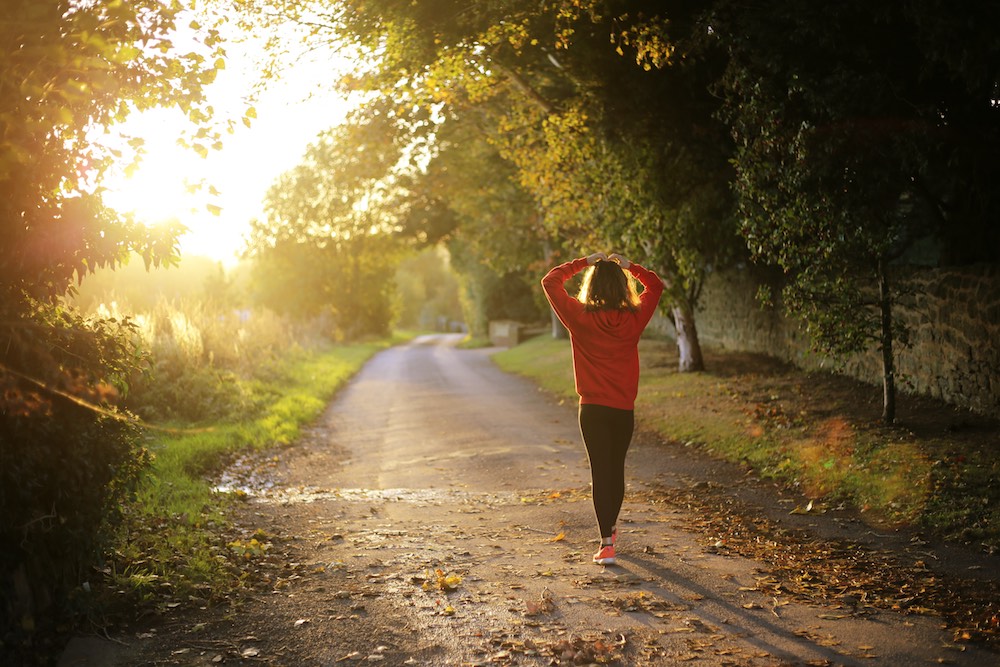 You Can (Finally) Sleep Better
Holidays are a lot of fun, but the parties and the prep for gatherings can take a huge toll on your sleeping habits. Getting back into running allows you to sleep better as you return to your regular routine. Once you get back into running longer distances, your body adjusts and craves the sleeping pattern you once followed.
You Can Up the Ante for the New Year
If you didn't skip a run the entire holiday season, you're amazing. But just because you were able to follow your routine doesn't mean it stops there. There are lots of ways to improve your running. It can be anything from increasing the distances you run, running hills to strengthen your knees, doing intervals to lose more weight, or even running with a friend to encourage him or her to exercise.
Do yourself a favor and make running your go-to exercise to burn whatever holiday weight you gained. It's a cheap and effective way to stick to your New Year's resolution of keeping fit and healthy. So put on your favorite trainers and run closer to a new and improved version of you.
Featured photo courtesy of Stage 7 Photography on Unsplash
This story originally appeared on Multisport
Get more stories like this by subscribing to our weekly newsletter here.
Read more:
The benefits of trail running for distance road runners
LOOK: Shower rooms in BGC for only P50
Do a trash sweep the next time you go jogging
Writer: LILI NARVAEZ