Funny, just last May I was ranting about how I miss dressing up for work. Now, here I am basically telling you to buy more clothes you can't wear because: 1.) going out really isn't for the best… yet, and 2.) well, this isn't really for you but rather gifts for other people.
And isn't it true that people are likely to don sweats now that they're at home 24/7? Yes, in fact, loungewear companies like Entireworld—the subject of a New York Times article on the rise of sweatpants—has sold more pairs of comfy polyester blend sweater and sweatpants in the first few months of the pandemic than its entire first year of business.
But listen, as I've said in March and here again, there is value in dressing up. It's transformative. It changes our mood even when our surroundings stay the same. Imagine how that transformation can impact another person in your life!
Plus, there's a benefit to supporting local fashion brands—emphasis on local. Every garment sold means keeping their business afloat while they weather the effects of an economic downturn and wait for government stimulus to come.
So yes, it is still relevant to give clothes as Christmas presents! To make the decision-making process a little easier, we list here homegrown fashion brands that can definitely use your support, and that your friends and family will surely appreciate.
Casualwear for when we can go out again—without fear
Tan Gan x Ha.Mu
Known for her handwoven line, designer Lulu Tan-Gan teams up with avant-garde designer duo Ha.Mu for a collection of indigo hand-dyed garments that pay homage to Filipino design elements like barong and banig.
Shop the collection at designersholidaybazaar.com
Bagasao
"Easy and relaxed, but structured and nipped where you need it" is how designer Joseph Bagasao describes his new collection of dresses, tops, pants, and dresses in neutral colors and clean lines that evoke the brand's ethos of craftsmanship and subtlety.
Shop the collection at bagasao.com
Halohalo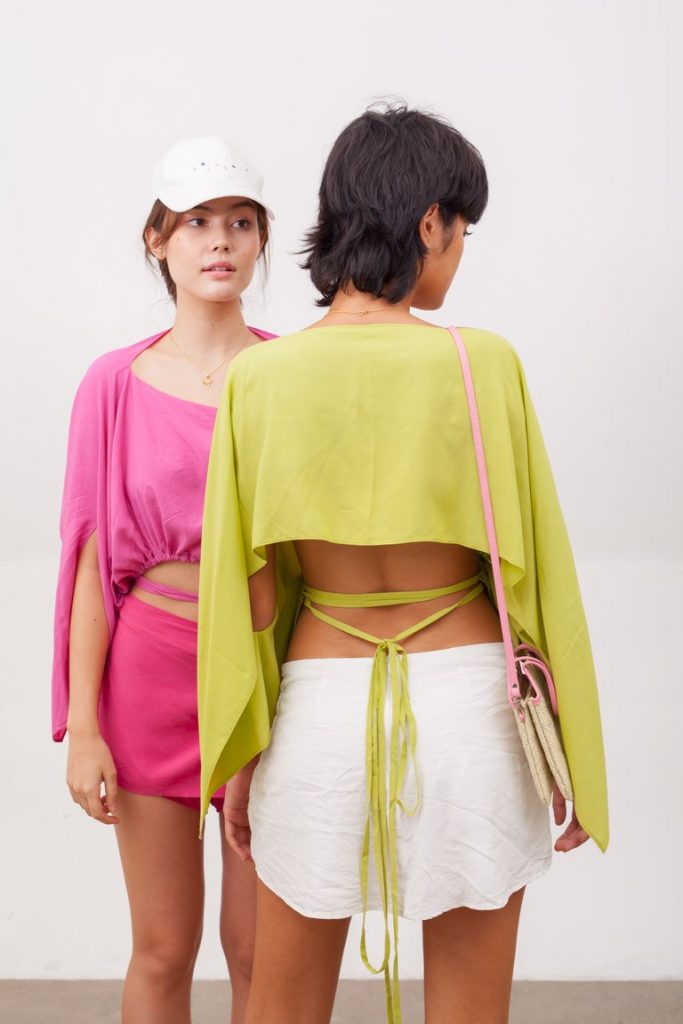 Cara Sumabat's brainchild is known to evoke the feeling of an island getaway, one we sorely missed this year. Expanding Halohalo's clothing portfolio are airy dresses, genderless shirts and fluid tops done in exciting colors.
Shop the collection at halohalostore.ph
Sunki
Mixing a brand of environmental activism with breezy linen designs, Sunki is the latest local brand to highlight slow fashion and low-impact production.
Shop the collection at sunki-label.com
Loungewear for when the vaccine doesn't come soon enough
Regenerative farmer, fashion designer and holistic lifestyle educator Hindy Weber doesn't believe in seasonal clothing. Her fast fashion antidote label instead stocks ethically-produced basics in colors and sustainably-sourced materials that you can wear all-year-round and for a long time.
Shop at hindyweberstudio.myshopify.com
Pasimano
This newcomer blurs the line between loungewear and going out clothes with its made-to-order and small-batch-run pieces. Most, if not all, pants and shirts in cheesecloth, linen and cotton can be construed as masculine but are freeing enough to be worn by anyone regardless of gender.
Shop at pasimano.com
[READ: For P350, you can win a Carl Jan Cruz artisanal creation and help typhoon victims, too]
Vintage for introducing loved ones to circular economy
If your pledge coming into 2020 is to not buy brand new but instead go for vintage and preloved clothes, that too should reflect in your gift choices. It's also a nice way to introduce this lifestyle to your friends and family while supporting small businesses that champion circular economy.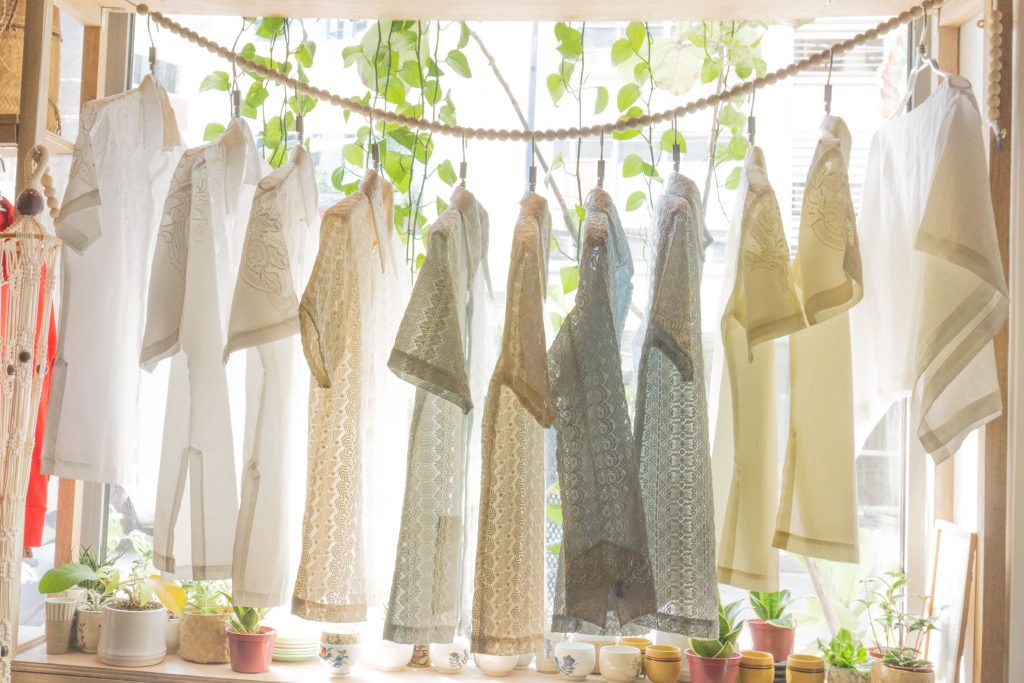 Here are some of our picks:
For period to preloved:

Denuo
For mom tops you wish you own:

Glorious Dias
For statement vintage T-shirts:

It's Vintage
For hand-picked archival designer clothes:

By Ersatz
[READ: Catch that katsa trend: 3 brands selling upcycled flour sack clothes online]
Top it off with accessories
Penny Pairs
Unknown to most, jewelry contributes to the injustice and unethical labor practice the fashion industry, in general, is known for. This local jewelry brand aims to put a stop to that but also to make it the norm by making its prices market-competitive.
For a portion of the price of bespoke jewelry, you can score pieces made of recycled silver redesigned to bring out a new sheen, while making sure no child, woman or even a water source is hurt during the process.
Shop at ph.pennypairs.com
[READ: 10 Instagram stores for vintage jewelry and watches]
Ana La O
Artist Ana La O's collection of delicate silk cotton voile and silk twill scarves done in reactive dyes makes you want to rethink actually tying it around your neck. Is it art or garment? Maybe both.
Shop at analao.com
Randolf x Zero Gravity
Designer RJ Santos is known for his unironic use of pop culture references—fashion heads, candy brands from our childhood and even Mariah Carey—as appliques to clothes. This time, the same aesthetic is translated to bags in partnership with lifestyle brand Zero Gravity.
Shop at zerogravitymnl.com
Header images courtesy of Halohalo
Get more stories like this by subscribing to our weekly newsletter here.
Read more:
The emperor's new clothes strictly for the 'gram
How to sustainably care for your clothes
4 shops where you can buy upcycled clothes
Writer: CHRISTIAN SAN JOSE