9 beautiful Manila churches for your wedding
Say your vows at these alluring and historically significant churches around Metro Manila
Feb 16, 2020
When it comes to planning a wedding, choosing a church with a remarkable view or a good location (read: one that's near the reception venue) is a priority for most couples. Although this may be appealing to many, nothing beats a church ceremony: a space that provides an atmosphere of peace and solemnity as you and your partner exchange vows. If you're looking for a meaningful place to say your "I do's," here is a list of churches around Manila that are historically significant and aesthetically pleasing.
Nuestra Señora de Gracia Church
7440 Bernardino St., Guadalupe Viejo, Makati City
8896-8444
Wedding fees: P15,000, with a 50 percent down payment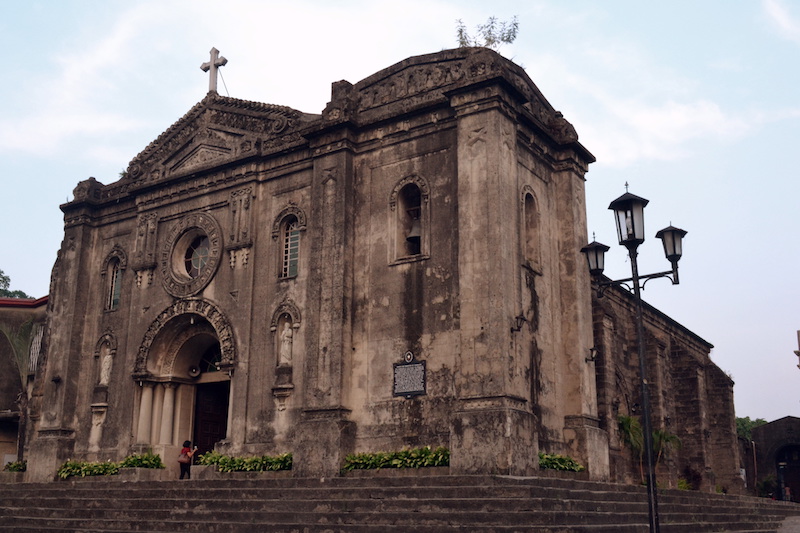 Considered one of the oldest Catholic churches in Manila, the Nuestra Señora de Gracia Church is a 400-year-old structure that draws inspiration from different architectural designs, with exteriors influenced by late Spanish Renaissance and Baroque style. The entrance features Doric columns while the floor plan is Romanesque.
The Minor Basilica of San Sebastián
Pasaje Del Carmen St., Quiapo, Manila
8734-8931
Wedding fees: P25,000 hourly, with P10,000 down payment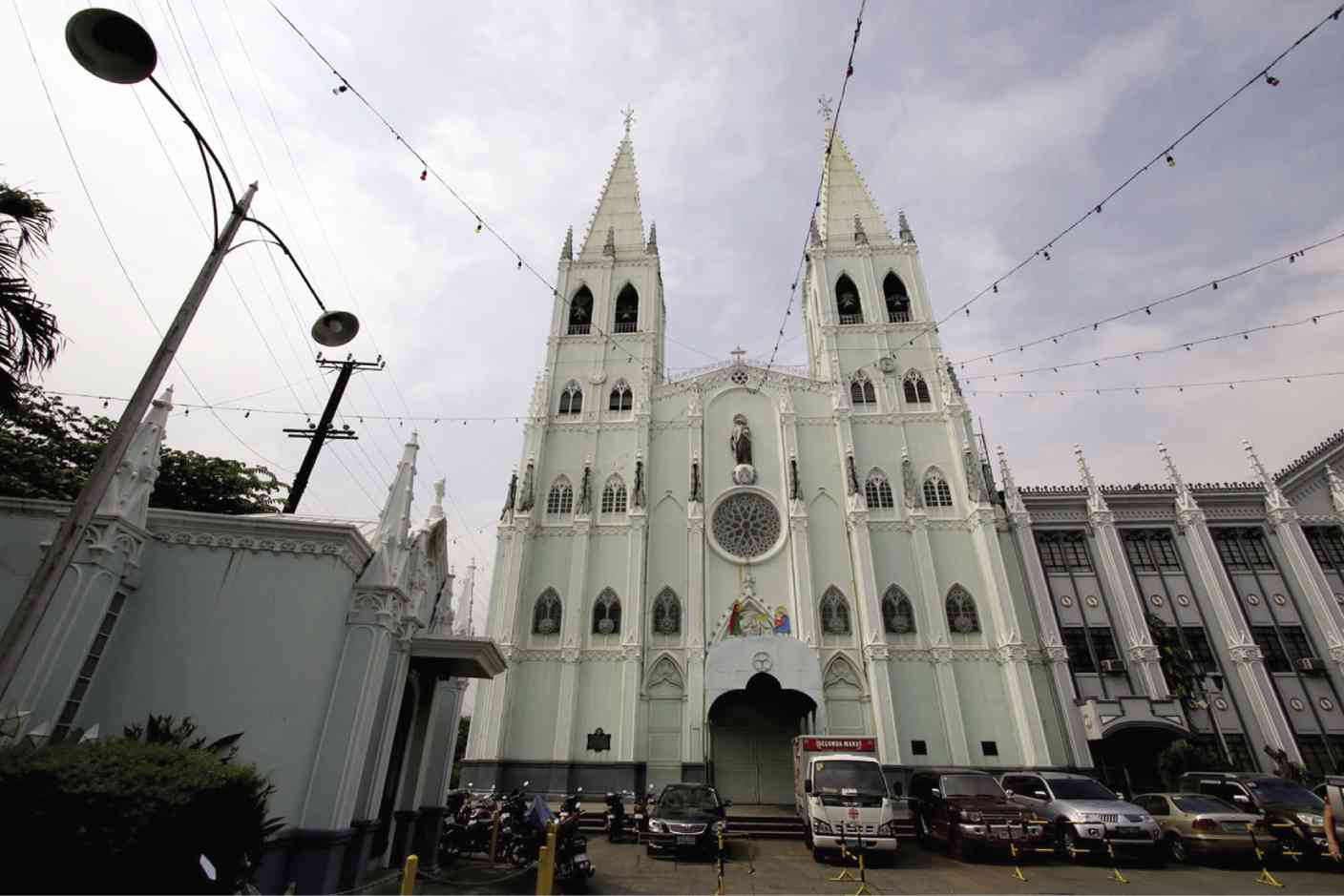 Popularly known as San Sebastián Church, this parish is home to the National Shrine of Our Lady of Mt. Carmel. The church was designated a National Historical Landmark in 1973, and is an example of the revival of Gothic architecture in the country. The Minor Basilica of San Sebastián is also the only all-steel basilica in Asia. 
Magallanes Church
Humabon Place, Lapu Lapu St., Magallanes Village, Makati City
8851-0275
Wedding fees: P27,000, with a reservation fee of P5,000 and a down payment of P10,000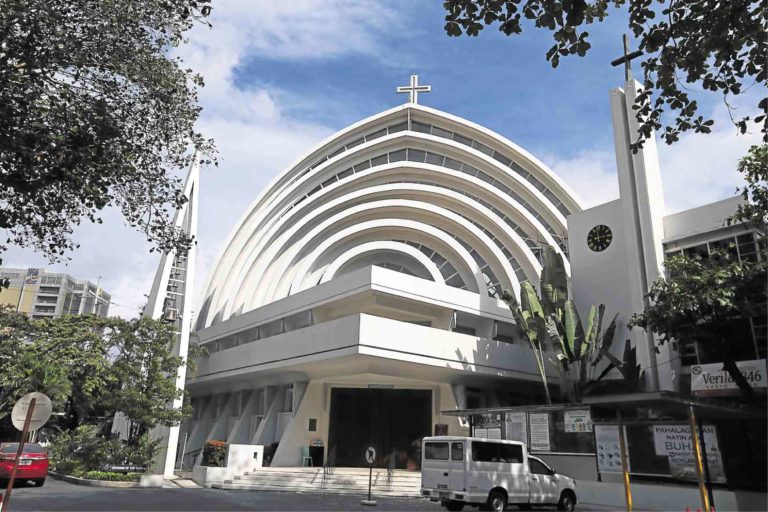 Also known as the Saint Alphonsus Mary de Liguori Parish, the Magallanes Church was built in 1968 and designed by National Artist of the Philippines for Architecture Leandro V. Locsin. The church's interiors are Art Deco-inspired, featuring a stained glass altar in the middle and arched ceilings.
San Agustin Church
Gen. Luna St., Intramuros, Manila
8527-2746
Wedding fees: P33,500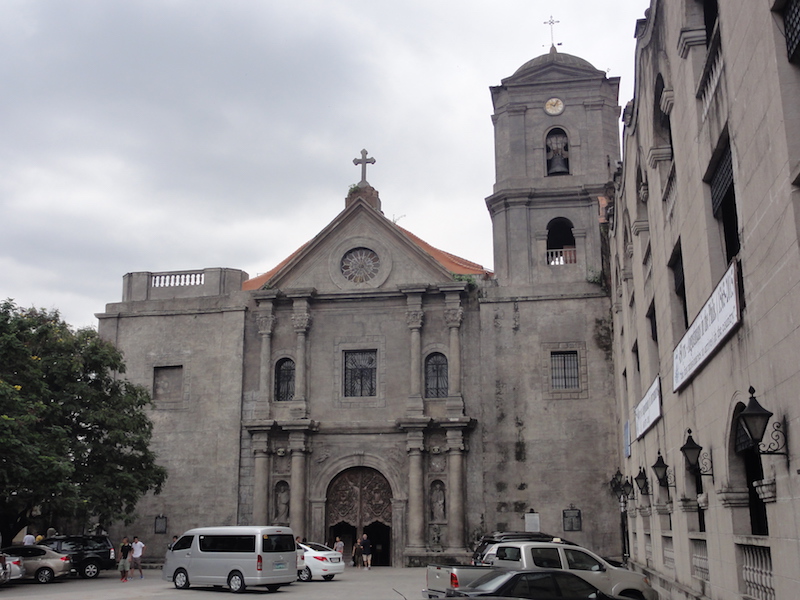 Completed in 1606, the San Agustin Church is a stone Baroque structure that survived strong earthquakes and World War II. The interior is inspired by High Renaissance architecture with tropical cloisters, ornate walls, and trompe l'oeil ceilings. San Agustin Church also houses monasteries that have been turned into museums for ecclesiastical relics.
Manila Cathedral
Cabildo St. cor. Beaterio St., Intramuros, Manila
8527-3093, 8527-1796, 8527-3889, 8527-3876
Wedding fees: P 42,000 with air-conditioning, P 32,000 without air-conditioning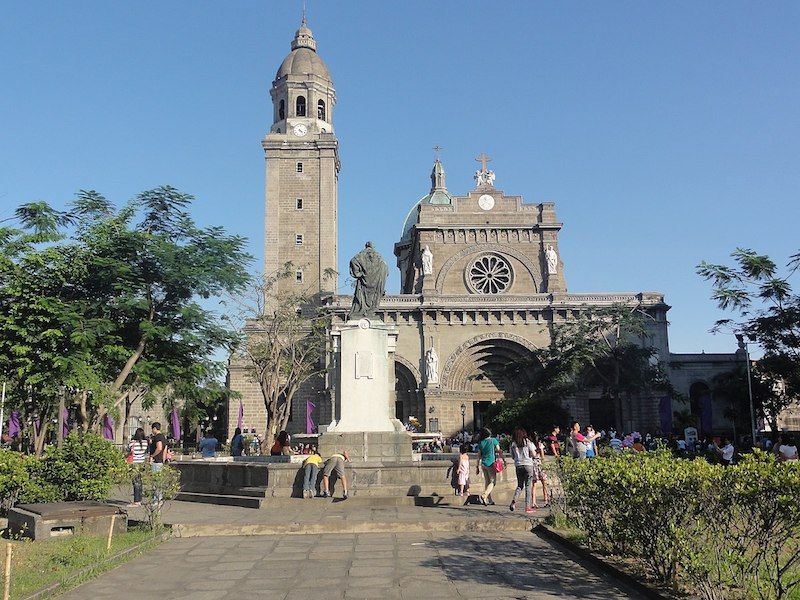 Located at the Plaza de Roma, the Manila Metropolitan Cathedral-Basilica has been the venue for masses conducted by the likes of Blessed Paul VI, St. John Paul II and Pope Francis. The church's interiors are Neo-Romanesque, which combines Renaissance as well as revival and modern architectural styles.
Christ the King Parish Church
Greenmeadows Ave., White Plains, Quezon City
8633-0280
Wedding fees: P25,000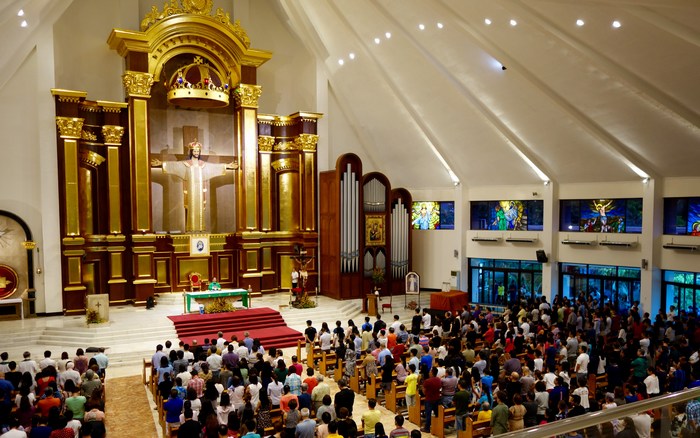 One of the more modern structures on this list is Christ the King Parish Church. The 40-year-old structure boasts clean and elegant interiors with its cream marble floors, and stained glass window panes. The church is also spacious, and the structure is illuminated by natural light, thanks to its glass walls.
Church of San Juan del Monte
183 F. Blumentritt St., San Juan City
8724-5466, 0977- 4719632, 0999-5543488
Wedding fees: P10,000, with a P1,000 non-refundable deposit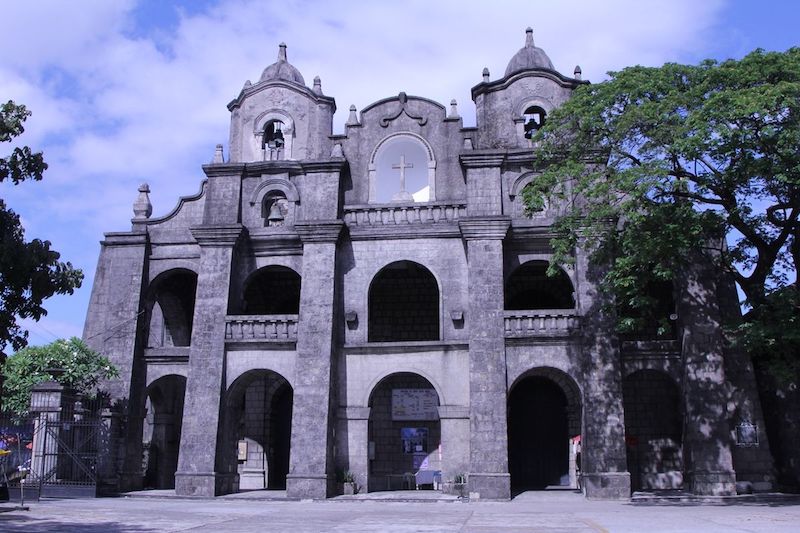 Since its construction in 1774, the Santuario del Santo Cristo has played a role in historically significant events such as the 1898 Philippine Revolution against the Spanish Empire. The structure is inspired by Gothic-Renaissance architecture, and is officially recognized as a historical structure by the National Historical Commission of the Philippines. 
Malate Catholic Church
2000 M. H. Del Pilar St., Malate, Manila
8400-5876, 8523-2593
Wedding fees: P5,000 to P24,000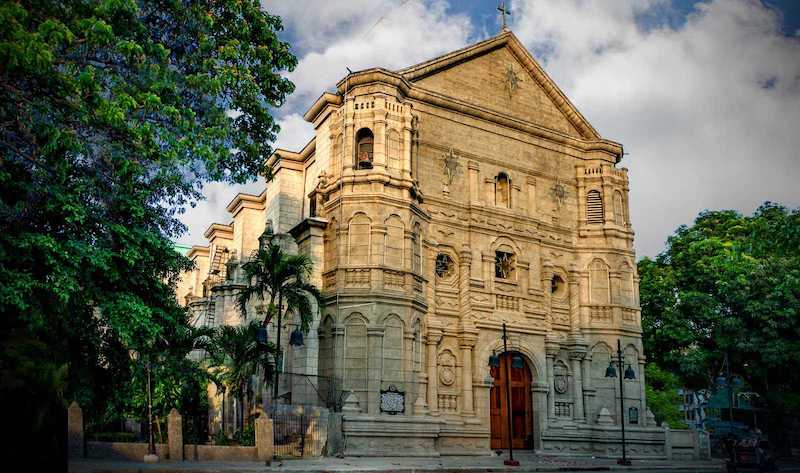 Dedicated to Nuestra Señora de los Remedios, the patroness of childbirth, the Malate Catholic Church features a blend of Muslim and Mexican Baroque design, with a twisted column and a retablo-style facade. The structure also houses the image of Our Lady of Remedies in the altar, which was brought to the country in 1624.
Santo Domingo Church
537 Quezon Ave., Santa Mesa Heights, Quezon City
8743-7756
Wedding fees: P15,000, with reservation fee of P5,000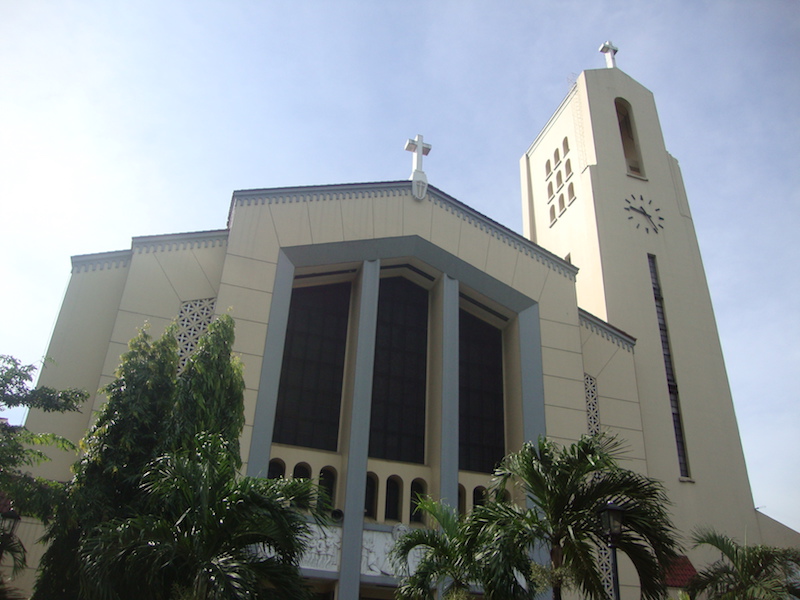 Considered one of the largest churches in Metro Manila and Asia, the National Shrine of Our Lady of the Holy Rosary of La Naval de Manila is the first National Cultural Treasure listed in Quezon City. Its architecture draws inspiration from Art Deco combined with Spanish Modern styles, designed by National Artist for Architecture Jose Maria Zaragoza.
Photos courtesy of Flowers by Sylvia and Weddings in the Philippines
Get more stories like this by subscribing to our weekly newsletter here.
Read more:
A solution for eco-conscious brides? Sustainable wedding gowns made of piña and abaca
Ways to go zero-waste on your future wedding
Wedding goals: This couple had the most low-waste ceremony
TAGS: Christ the King Parish Church Church of San Juan del Monte churches for weddings Magallanes Church Malate Catholic Church Manila Cathedral nolisoli Nuestra Señora de Gracia Church San Agustin Church Santo Domingo Church The Minor Basilica of San Sebastián weddings