It's been four months of working from home for some of us. During the first months of quarantine, most of us were still grappling with the fact that our homes, the place we would sleep, bathe, cook and clean up, would be the same place we'd work at.
Our lives as employees and our lives at home used to have distinct borders. At our offices, we're always dressed up, hunched over laptops and bustling around meeting after meeting. At home, we'd lounge in pajamas and sing crazy tunes while cooking or bathing. 
[READ:
I miss 'dressing up' for work
]
Now quarantine has blurred the lines between both. So, how exactly are we coping with this work and home balance?
Whatever works
An unforeseen perk of quarantine may be that some of us now have the freedom to change our working environment to what we're most comfortable with. 
Some of us may have resorted to building a work-from-home setup that's the splitting image of our office workspace: organized desk, ergonomic computer chair, and stacks of resource materials at the side—making the house have the same serious energy of an office. While there are others who are simply inserting work into the usual homebody routine: Bring the laptop to the bed, sit cross-legged on the floor or transfer from the dining table to that random stool in the living room as a makeshift standing desk. 
[READ: Managing the challenges of working from home]
Of course, it's best to always stay away from desk clutter for the sake of cleanliness and mental organization, fix our posture with the help of the right ergonomic equipment and maybe add a houseplant here and there to perk up the energy. 
However, a productive work environment for us in our homes depends on whatever we prefer. A study from Harvard Business Review shows that employees have higher job satisfaction if given a comfortable and beneficial environment.
Now that quarantine has been ongoing for months, we've adjusted to the familiarity of our homes as workspaces and are using it to our advantage both for comfortability and productivity. 
At Hinge Inquirer, we're all working safely from our homes, so we asked our colleagues for an update on what their workspaces currently look like and how it's been affecting their productivity. Who knows? Maybe you'll get some ideas that could work just as well for you.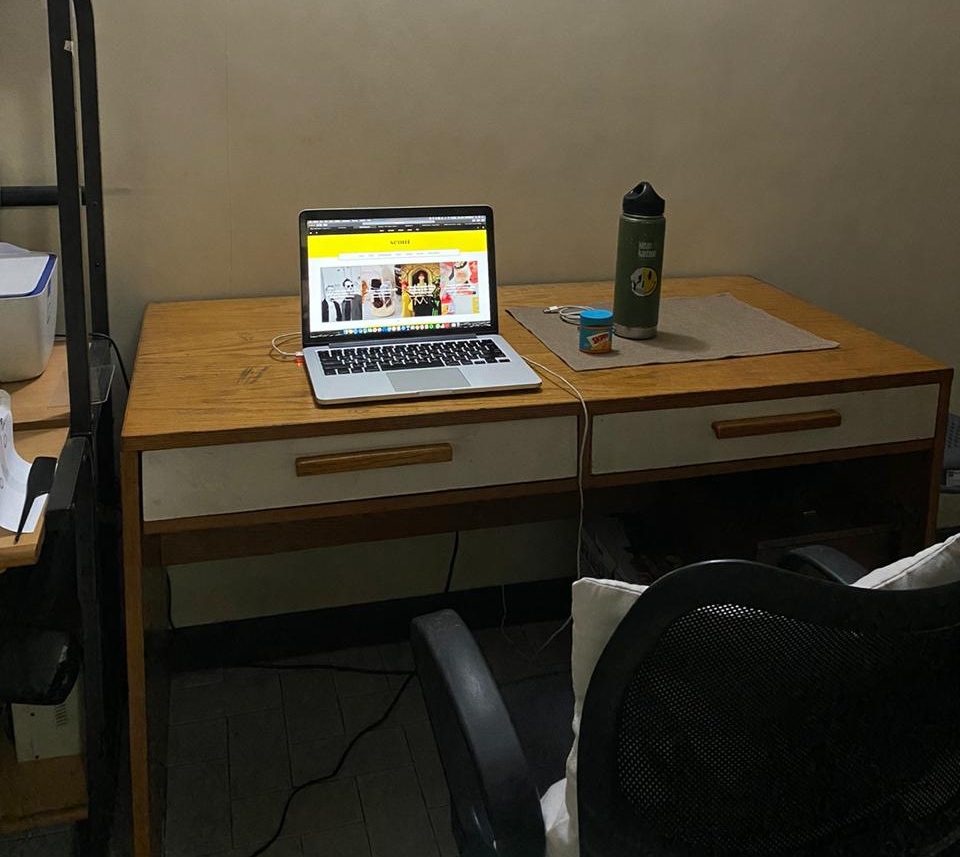 "I personally don't like having a lot of things surround me and the feeling of clutter, so I only have my Mac, water bottle, airpods, and my charging cord on the table. It's been pretty great having such a clean and clutter free space. It helps a lot with my headspace and my general feeling throughout the day. For me, a clean space equals a clean and focused mindset." – Ton Samaniego, junior digital associate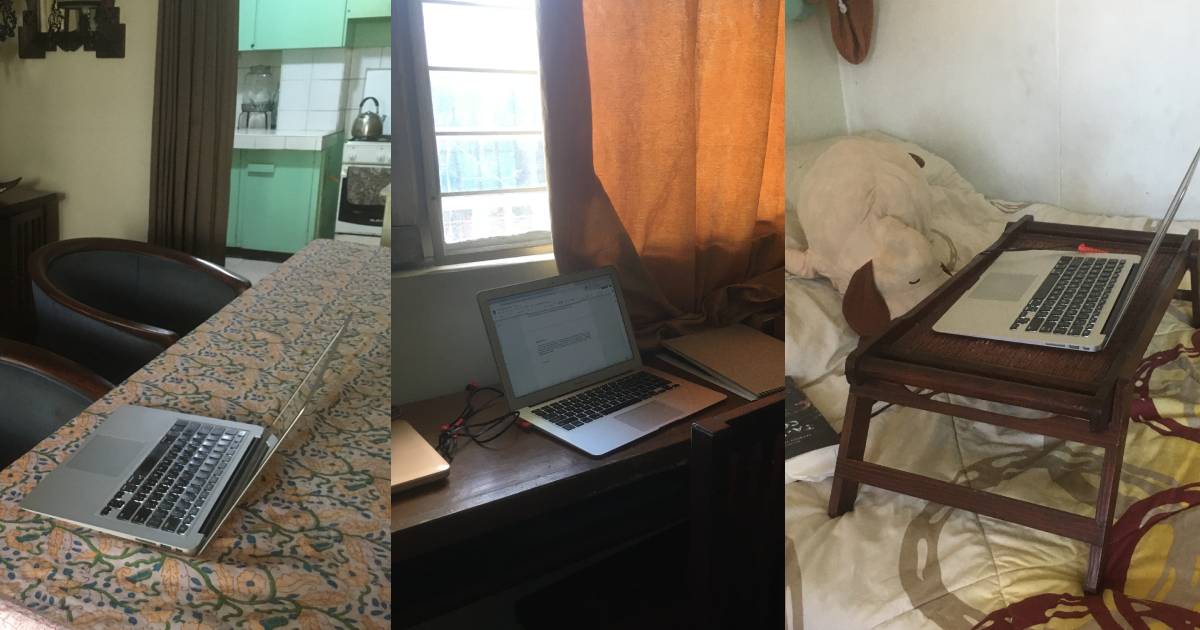 "Before quarantine, I always had this habit of jumping from one place to another to get my working juices flowing again. I'd go from house to office to a friend's house and co-working spaces. Now that I'm at home, I've been doing the same thing: bedroom, dining table, living room, my cousins' and uncle's apartment who live next door. So, my whole indoor environment now is my WFH setup. What gets me working is really the mood." – Thea Torres, junior content creator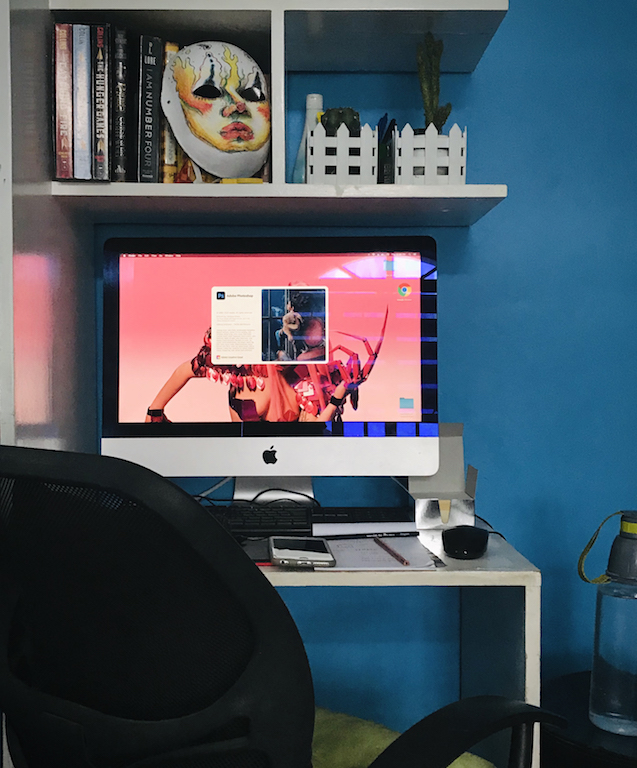 "I've had this desk empty for so long, but I think I used to make traditional art or read young adult fiction here (traces of my youth that I've left behind and now I'm facing them again). Now I've made use of the space by adding the company desktop, my drawing tablet, and other essentials […] For a fresher perspective, maybe I'll consider moving my setup to another part of the house?" – Levenspeil Sangalang, junior designer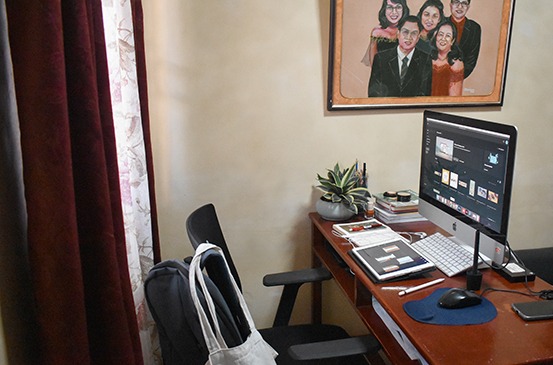 "When quarantine started and I moved back home, mom set up a part of our living room just so I have my own space. I feel a lot more productive with my own tiny corner like this; plus working in the living room means my family always reminds me to take needed breaks." – Clarisse Alfonso, junior designer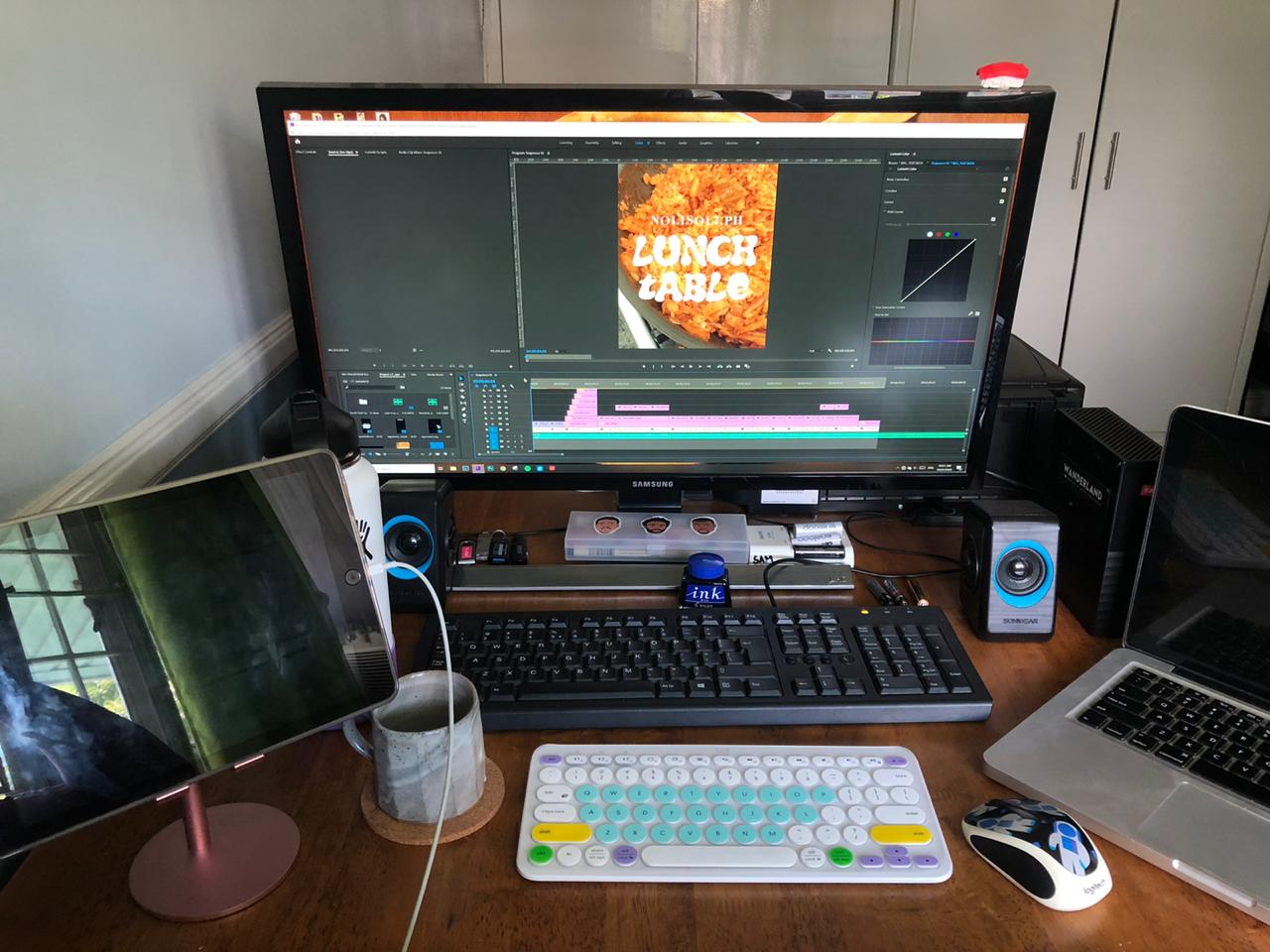 "My WFH set up is kinda cramped because we converted one of the bedrooms in our house as a makeshift office for everyone. I'm using half of an old dinner table that I'm sharing with my sister. I have a lot of gadgets to make up for the technological difficulties: my laptop, the office PC and an iPad for video meetings." – Samantha Ong, video editor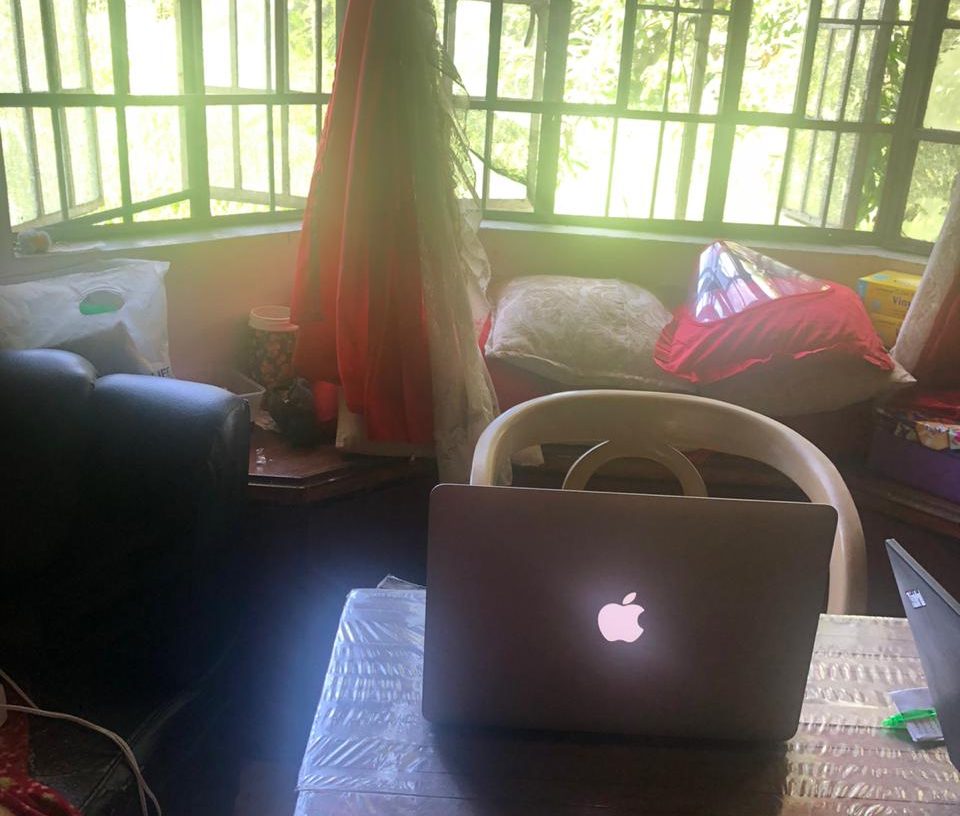 "My current setup is a table my dad set up in our living room! It's pretty simple: it's just my dad and I's laptops, but we do get our daily dose of sunlight from the window, and we get to watch TV if we need a break from work. Now that I have a space that's just for work, I find it easier to focus on the tasks that I need to get done." – Angela Suacillo, junior content creator
Get more stories like this by subscribing to our weekly newsletter here.
Read more:
For people with the luxury of working from home, a game plan
Writer: THEA TORRES