Attention, winemakers (and collectors): Paper wine bottles now exist—and no, they don't melt
They also reduce your carbon footprint by 84 percent. Local wine companies, take notes
Jul 13, 2020
British sustainable packaging manufacturer Frugalpac has introduced Frugal Bottle—a paper wine bottle made out of 94 percent recycled paperboard with a food-grade liner ideal for holding wine and other spirits.
Frugalpac has patented the technology behind it. They aim to supply Frugal Bottle wine machines to producers around the world to manufacture the bottles on their site, cutting carbon emissions even further. Materials can also be purchased locally through existing paperboard printers to give winemakers full liberty to design their bottles.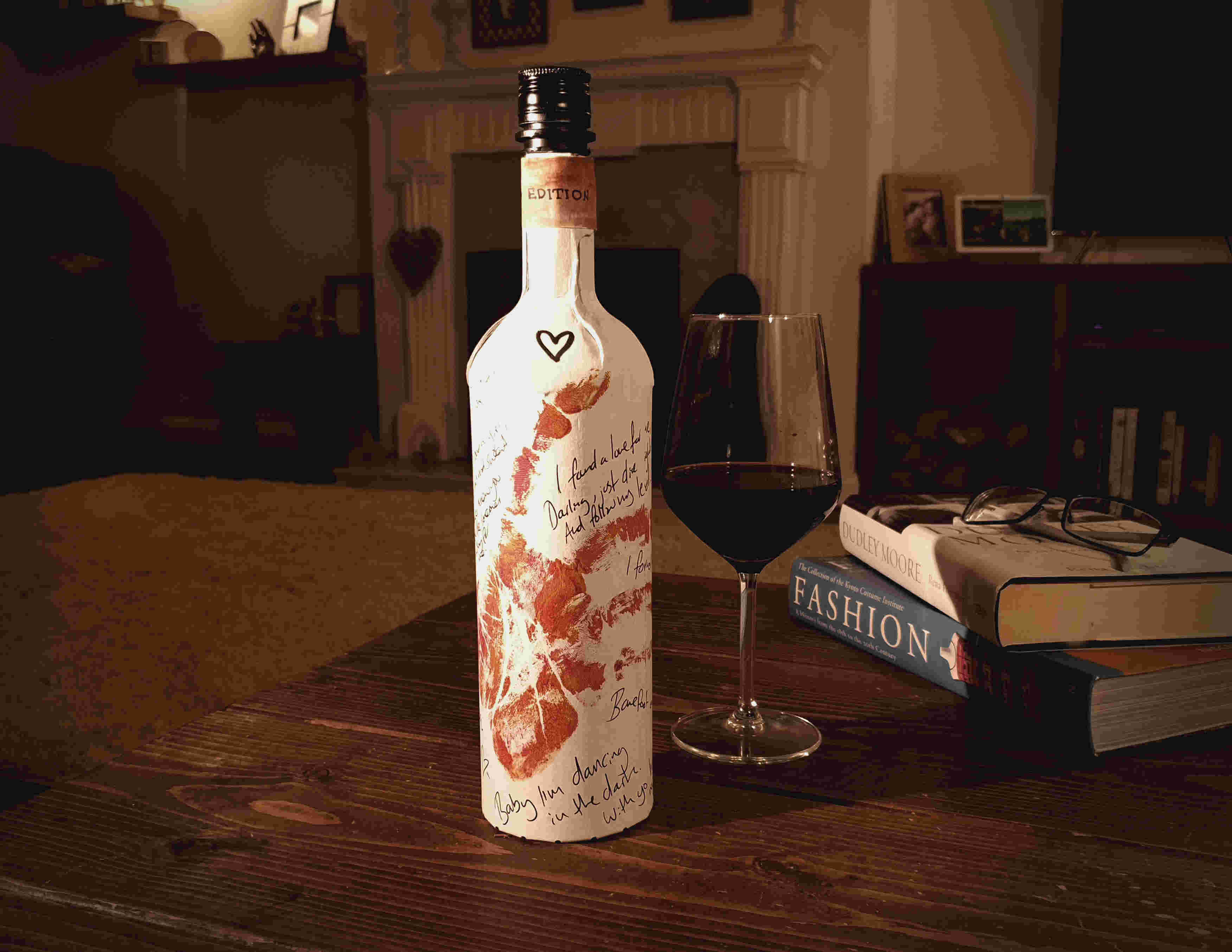 An independent Life Cycle Assessment (LCA) analysis by Intertek found that a Frugal Bottle is five times lighter and has a carbon footprint of around 84 percent lower than a glass bottle. This was verified in comparison to the cradle to grave life cycle of a regular glass bottle—from production, transportation and distribution to disposal and incineration.
Although not reusable, this packaging is easily recyclable. You can do whatever you want with it (hello, arts and craft) or you can just separate the polyethylene liner from the paper bottle for proper disposal or re-pulping process.
Cantina Goccia, an award-winning vineyard in Umbria, Italy, is the first wine producer to partner with Frugalpac. They use Frugal bottles on their 2017 3Q wine—an "unwooded Sangiovese with a hint of Merlot and Cabernet delivering a characteristic Umbrian red which is fresh, accessible and lighter in style." 
The United Kingdom's leading specialist wine merchant Hallgartan will also be a distributor of Frugal Bottles. Even other wine merchants, supermarket chains and hospitality groups across their country are considering partnering with Frugalpac to promote sustainable packaging.
"We passionately believe this is a real game changer for the wine industry, allowing us to sell and transport our award-winning wines in a much more sustainable way whilst still providing a beautiful bottle," said Frugalpac chief executive Malcolm Waugh in a statement.
Prior to Frugal Bottles, the company has also launched Frugal Cups which are made out of 96 percent recycled paperboard. Frugal Cups can cut around 60 percent of the carbon footprint usually made by regular cups.
Header photo by Calvin Innes for Frugalpac
Get more stories like this by subscribing to our weekly newsletter here.
Read more:
Reducing your carbon footprint may be easier than you think
We almost banned single-use plastic. Then a pandemic came and now it's back
So you want to start your own compost? Read this
TAGS: Carbon Footprint frugalpac Paper recyclable sustainable wine bottles