Did you know that the Social Weather Station (SWS) has been surveying our stress levels in quarantine? Yes, they were. Through mobile phone and computer-assisted telephone interviews, SWS talked to 1,555 Filipinos 18 years old and above nationwide from July 3 to 6, where they found that 86 percent* said they have been experiencing varying levels of stress due to the COVID-19 pandemic.
Of the respondents, 51 percent said they experienced "great stress," while 35 percent said they had "much stress." Only 14 percent said they had "little" to "no stress."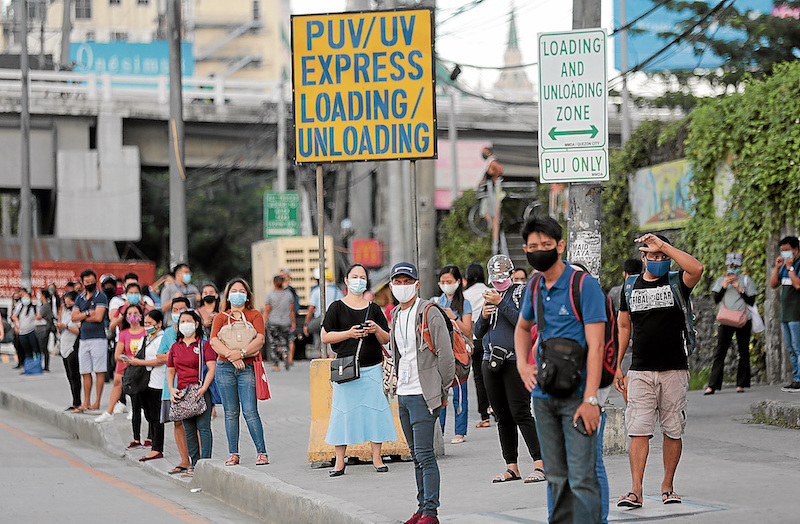 This is not the first time SWS conducted a stress survey. In May, with a sample of 4,010 working age Filipinos nationwide, they found that nine out of 10 Filipinos are stressed by the pandemic.
A few of the stressors for those who felt great stress include involuntary hunger and job insecurity. In May, 3.9 million families experienced involuntary hunger in the past three months, according to SWS and over 100,000 Filipino workers lost their jobs because of COVID-19 based on figures released by the Department of Labor and Employment.
But a surprising finding by this stress survey is that among those who experienced great stress were junior high school graduates at 58 percent.
Those from Metro Manila and Visayas comprise most of those suffering from great stress at 56 percent followed by Luzon (outside Metro Manila) at 49 percent and Mindanao at 46 percent.
*The survey had a margin of error of plus-minus 2 percent.
Header photo courtesy of Grig Montegrande/Inquirer
Get more stories like this by subscribing to our weekly newsletter here.
Read more:
Stressed? Give these meditation techniques a try
5 tips for a stress-free commute
Is this the most effective stress-relieving activity?
Writer: CHRISTIAN SAN JOSE