Endangered and threatened species among most poached, says DENR. Is your plant one of them?
Endangered plants poaching is on the rise. Is your houseplant illegally-sourced and if it is what can you do?
Sep 16, 2020
Let us start with a disclaimer that we are not against plant parenting and the joy and comfort it brings. What we are against is the illegal activity that results from the demand for houseplants.
With plants becoming a lucrative source of income in precarious times, many sellers are invading the wild in search of exotic species that could fetch thousands of pesos. At what cost? Environmental disruption and even plant extinction.
According to the director of the Department of Environment and Natural Resources (DENR)'s Biodiversity Management Bureau Ricardo Calderon, the number of reports of plant poaching soared during quarantine.
"We get a lot of reports through Facebook. Most are pitcher plants and bantigue trees that are being turned into bonsai. A lot of them are in the coastal areas of Aurora, in the Sierra Madre. These are very expensive and are well-loved by bonsai enthusiasts," Calderon said. He also said that most poachers are city dwellers who returned to the province due to the pandemic, who are looking to earn a quick buck.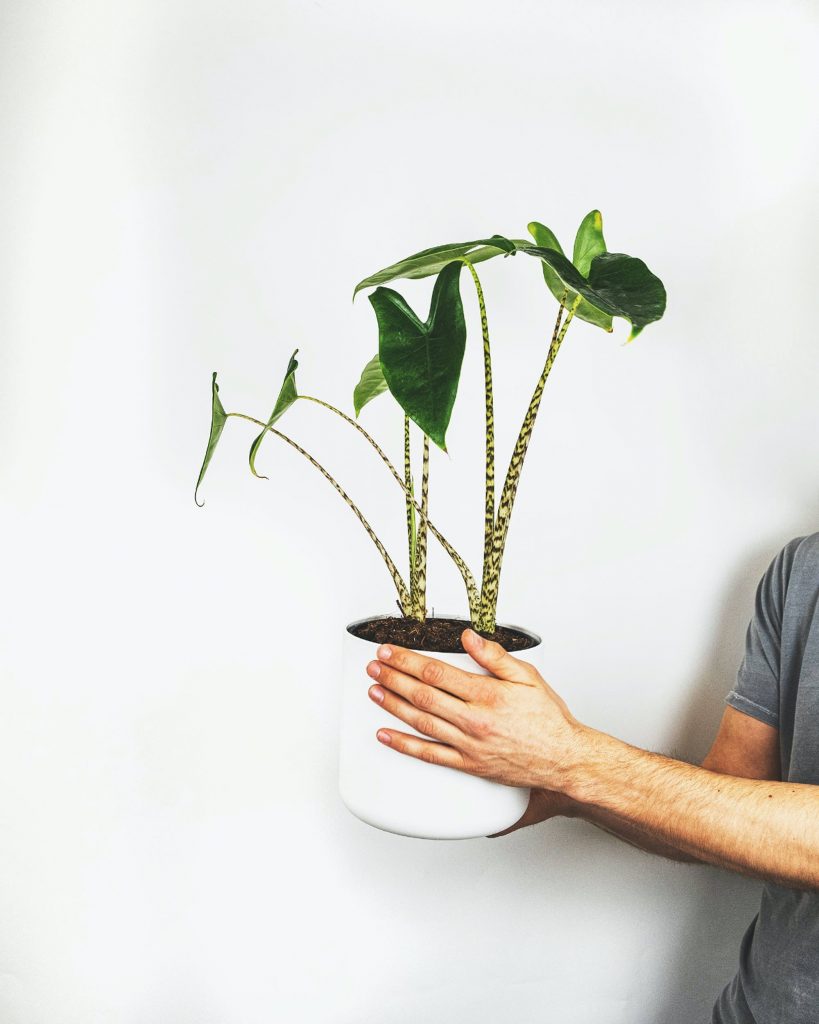 Most commonly poached plant species
The National List of Threatened Philippine Plants and their Categories and the List of Other Wildlife Species by DENR, which was last updated in 2017, lists over 400 plant species that are considered critically endangered and endangered. Another 400+ species are tagged as vulnerable while close to 200 more are classified as other threatened species, which are not critically endangered, endangered or threatened but are under threat because of over-collection among other adverse factors. Most of these plants are endemic to the country.
Calderon said he has reason to believe that the next hot commodity for poachers is orchids, which are prized among collectors for their rarity.
It also happens to be considered one of the 10 commonly poached threatened plants, according to DENR Region 12. The list includes species of ferns, cycads, medinillas, molave, tree ferns, alocasias, begonias, zingibers (wild gingers) and agarwood.
The said plant species are protected and regulated by Republic Act No. 9147 or the Wildlife Resources Conservation and Protection Act. Under Art. II Sec. 23 of the law, the collection of threatened wildlife, including its by-products and derivatives, shall be allowed only for scientific, or breeding or propagation purposes. 
Commercial breeding or propagation of threatened species may be allowed provided that the following minimum requirements are met: (a) Proven effective breeding and captive management techniques of the species; and (b) Commitment to undertake commercial breeding in accordance with Section 17 of RA 9147, simultaneous with conservation breeding. 
The law also penalizes poachers with jail time and fine, but according to Calderon no one has been apprehended since quarantine.
One of the factors that allow poachers to freely operate without apprehension are quarantine restrictions. This is why DENR is working with the National Bureau of Investigation (NBI) to monitor the sale of endangered and vulnerable plants on social media.
"The collection of wild flora directly from the forest,…without permit is prohibited under the #Wildlife Resources Conservation and Protection Act." -DENR Zamboanga Peninsula Executive Director Crisanta Marlene Rodriguez

📸 DENR Zamboanga Peninsula pic.twitter.com/35anmIwbrg

— DENR (@DENROfficial) September 10, 2020
"When poached plants are sold, there are likely only two outcomes. Either someone will buy them or they will die off if left unsold."
What if your plant is an endangered species?
Uprooting plants from their native ecosystems, of course, comes at a cost that far outweighs our need for companionship in isolation.
In an interview with Inquirer, Gawayn Coronel, an agriculture student at the University of the Philippines Los Baños and a member of Youth Advocates for Climate Action Philippines (YACAP) said "Ornamentals have different ecological roles from providing food [to] habitats for animals. Removing a species from a forest can result in a chain reaction of lowered population of pollinators."
[READ: LOOK: 5 endangered trees in the Philippines]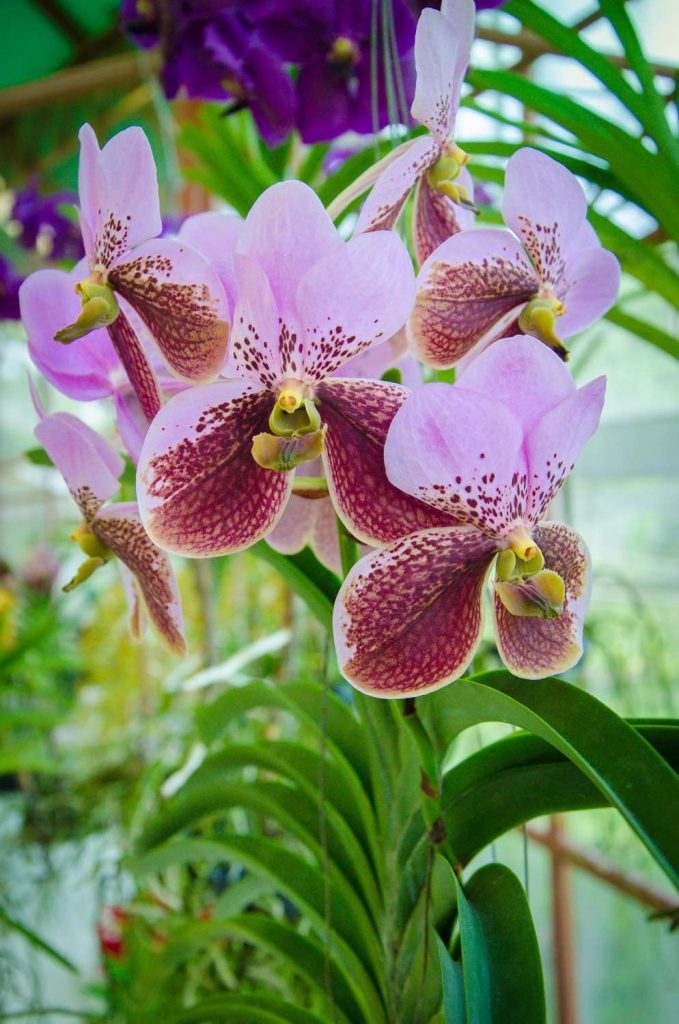 He cites as an example its disruptive effect on pollinator insects, which relies on flowering ornamentals like orchids, hoyas, medinillas and tayabak.
Many plant hobbyists upon learning the reality behind their prized "plant babies," quickly set out to spread information on how to possibly reclaim their plants from its illegal origins while also giving back to the community.
One of them is Instagram user Myron Anarcon behind @halamarn, who has been a plant enthusiast even before the quarantine boom. Most of the species he cares for are endemic ones like alocasias, nepenthes and orchids, which he admittedly sourced through poachers.
He, however, believes that there is a way to make up for supporting this illegal activity, especially for clueless new plant parents. 
"When poached plants are sold, there are likely only two outcomes. Either someone will buy them or they will die off if left unsold," he said.
According to him, here are three dilemmas that you face when buying poached plants: "First is since they are already poached, most of the time they either go to other consumers or are left to die. Second, you either could try and save the plant or don't further support it so that it won't be poached in the future. And third, if you do get the plant in hopes of saving it, you still technically supported the poaching of these plants and sellers could see it as market demand."
So what should you do if your plant turns out to be an endangered species? Anarcon said it is best to research optimal care for your plant. On a personal level, he suggests that as a community, we can propagate and redistribute. "But also still demand action and change for the betterment of the plants, the environment and the people."
Get more stories like this by subscribing to our weekly newsletter here.
Read more:
Dinosaurs may be extinct, but this seed plant from the jurassic era is still in the PH
5 IG shops for first-time plant parents on a budget
What's making me happy: Plants, ceramic wares, katsa daster and making concrete pots
TAGS: DENR endangered plants houseplants plant poaching Plants