Transitioning to a work-from-home setting has helped us in many ways: We've cut down on transportation expenses and travel time, secured a more flexible working schedule, and most importantly, are kept safe from the virus. Despite these advantages, a lot of employees have been experiencing drawbacks like increased stress and mental health problems from this working arrangement.
Unknown to most of us, these stress and mental health problems can be traced to the physical strain of telecommuting. Some of us don't have actual workspaces and have to make do with a spot on our couch, dining tables or beds. These can then lead to muscle strain, which may be one of the contributing factors to the stress that you feel.
"When muscles are taut and tense for long periods of time, this may trigger other reactions of the body and even promote stress-related disorders. For example, both tension-type headache and migraine headache are associated with chronic muscle tension in the area of the shoulders, neck and head. Musculoskeletal pain in the low back and upper extremities has also been linked to stress, especially job stress," says the American Psychological Association.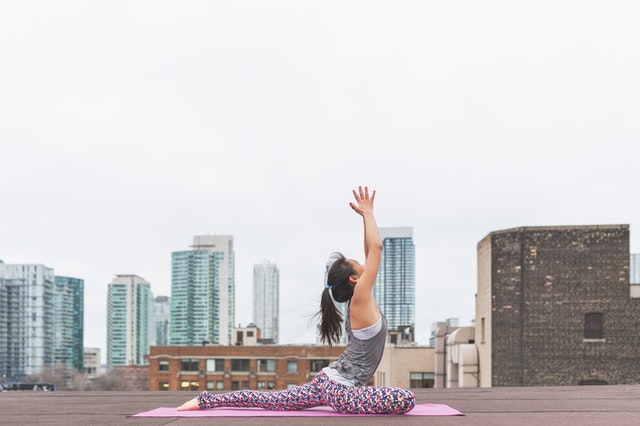 Fortunately, there's an easy fix to this problem: stretching. Medical experts note that this simple exercise helps reduce stress and tension while also improving mood by increasing blood circulation to both your brain and muscles. 
"Stretching can reinforce the neutral alignment of the spine," says family doctor Dr. Nailah Abdulbaaqee. This can then reduce the levels of pain and exhaustion that we feel from working.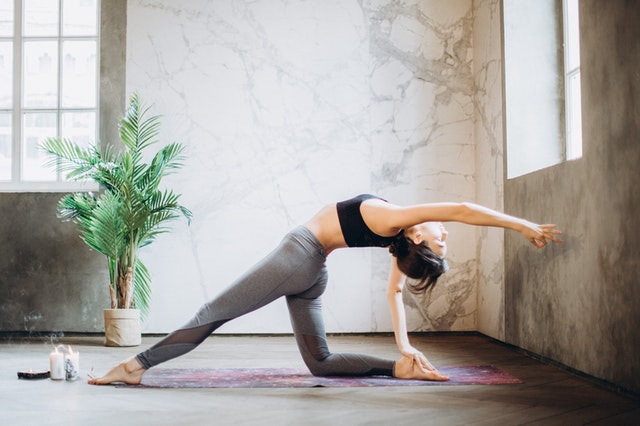 "If your body is in the same position for a long period of time, your body will get stiff, so you need to stretch," adds yoga instructor Ayla Tse. "Stretching allows your muscles to get the oxygen and blood they need to break down lactic acid and other waste products."
[READ: 5 yoga poses to fight pain]
A known remedy for burnout, yoga is actually a practice that is built on stretching. Those who practice yoga can attest to the mental health benefits that stretching offers. And just like in yoga, controlling our breathing while stretching also contributes to the overall cooling down of our mind and body. This, together with proper stretching, tells our nervous system that it's OK to relax at the moment.
[READ: A yoga retreat might be your best remedy for burnout]
Medical experts advise stretching daily for at least 10 minutes with the goal of exercising every muscle in your body. They also note that one should start stretching gradually, because forcing yourself to stretch may just be counterproductive and even put you at risk of an injury. Here are some daily stretches that you can do to curb the impact of sitting all day and boost your mood and productivity.
Header photo by Ekaterina Bolovtsova from Pexels
Get more stories like this by subscribing to our weekly newsletter here.
Read more:
Suffering from work-related back pain? Here's a set of easy fixes
Stressed? Give these meditation techniques a try
We tried the Standing Desk at work
Writer: YANN MAGCAMIT