Whenever anyone announces they'll be headed for Cebu soon, one of the top of mind pasalubong or must-trys include original Cebu lechon.
In Cebu alone there are already a myriad of brands, and each tourist and local would have their own bets. Zubuchon is one of the bigger names on the list, having nine branches in Cebu alone. Now they're adding a tenth branch to their roster—their first here in Manila.
Here are four things to be excited about with Zubuchon's opening in Manila:
Lechon, of course.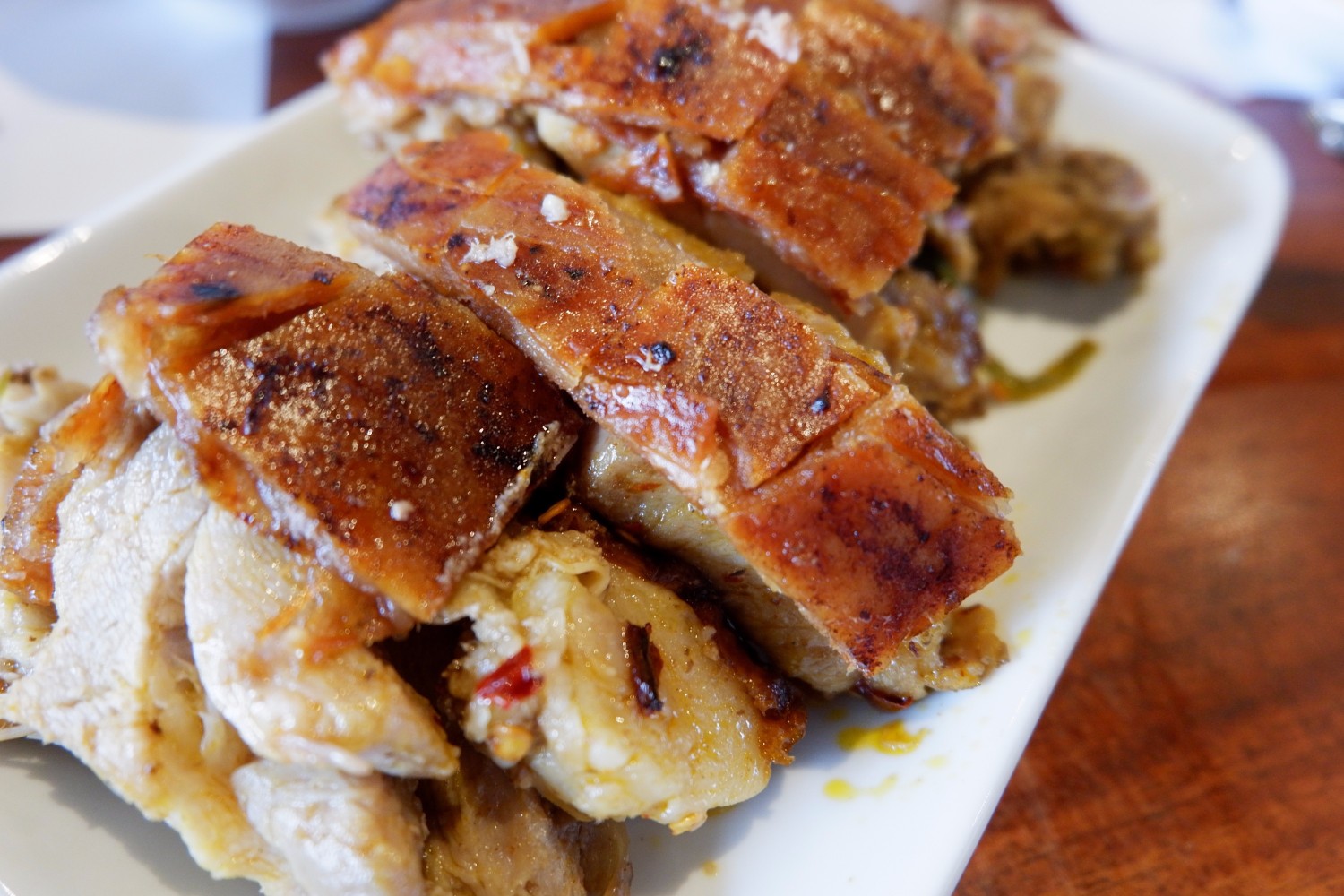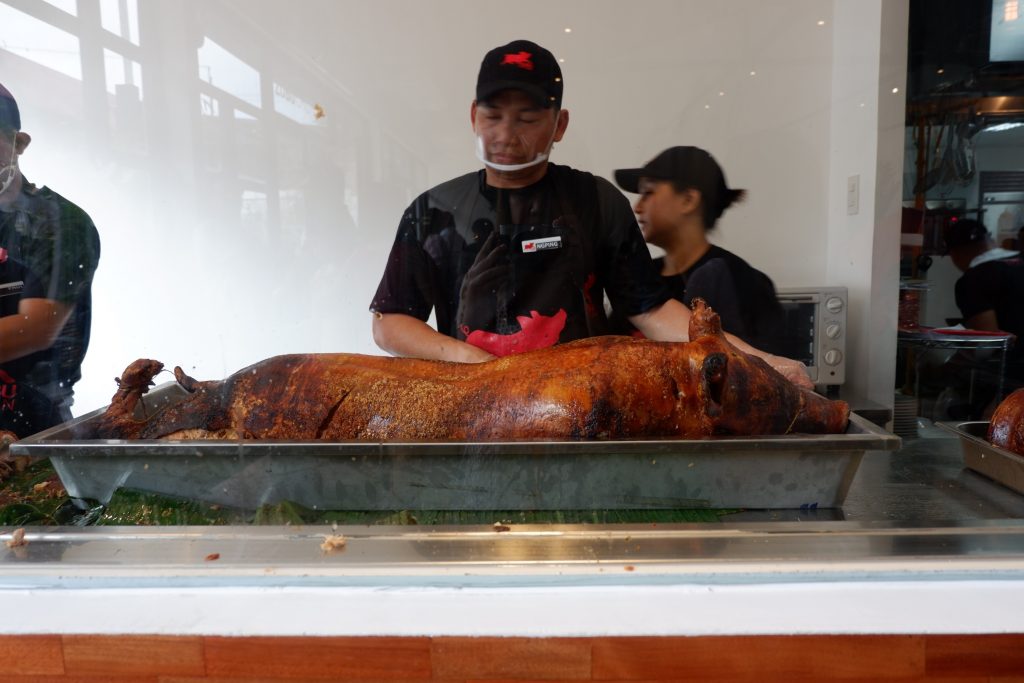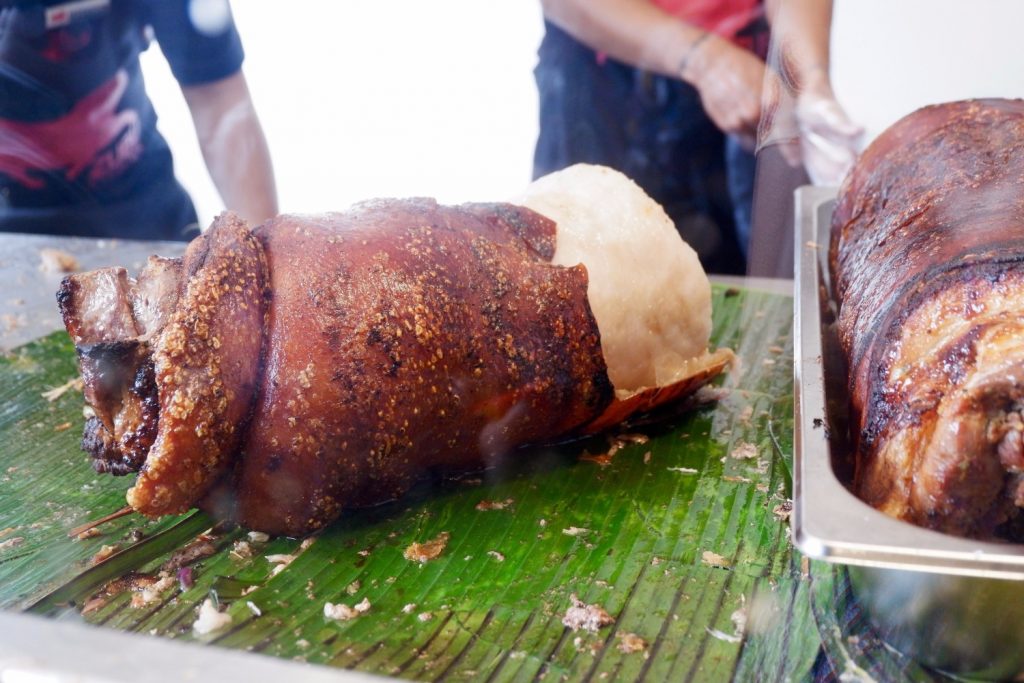 Let's be real. With lechon being so ingrained into our celebrations, loving it is a given. There may be as many varieties as there are provinces in the country, each one cooked in their own style and with their own mix of spices. Zubuchon's version has skin basted with fresh coconut water, and uses "fresh and dried spices and natural sea salt."
Aside from the original lechon, which comes in small, medium, and large servings, Zubuchon also offers boneless and sizzling lechon. Lechon has also been incorporated into dishes like sinigang, and soups like kalabasa soup—which is topped with lechon flakes—and monggo, which uses lechon broth and lechon bits.
A tip: order the spicy lechon. It's not too spicy, despite the name. It also happened to be leaner, and had less fat than the original one.
More food!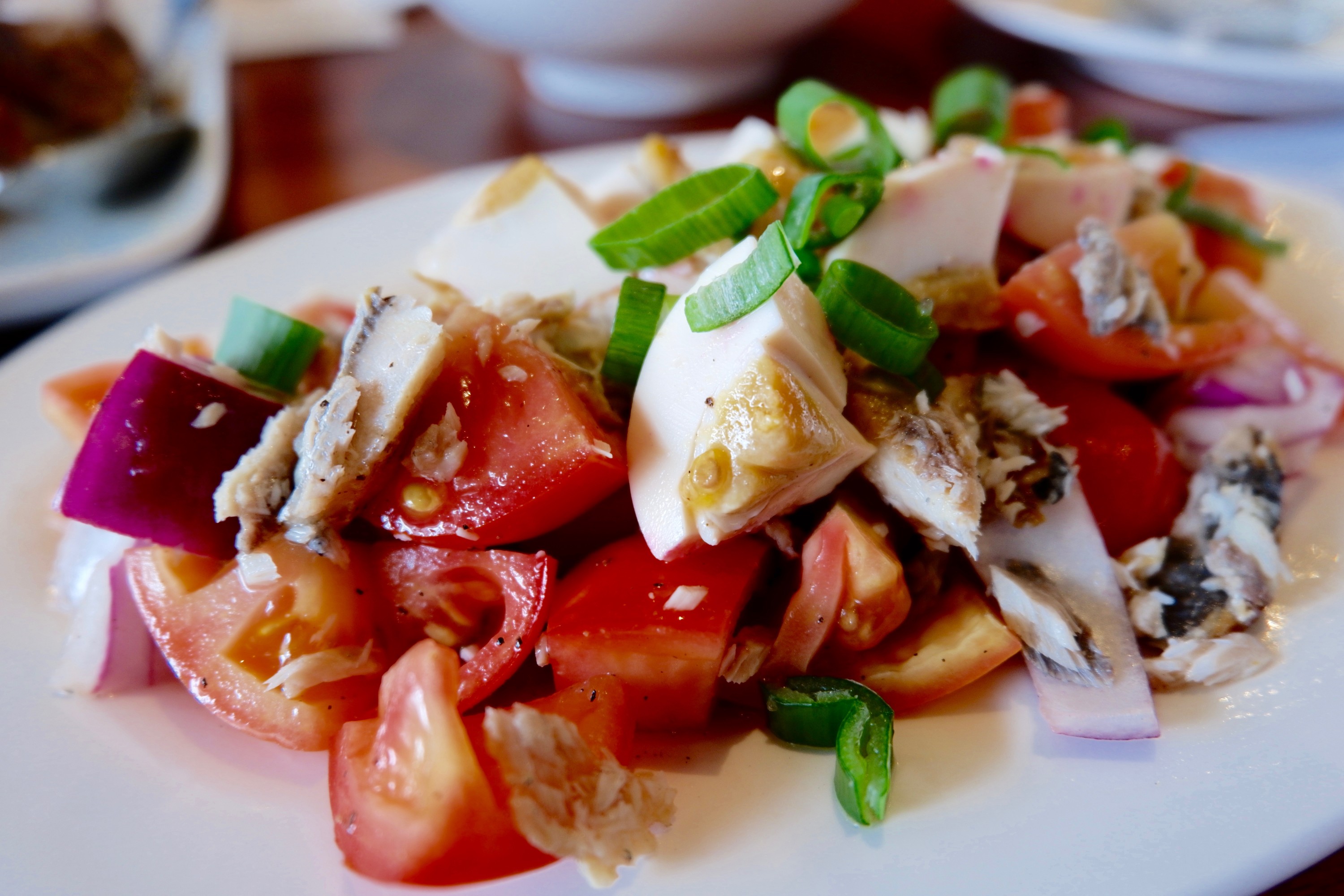 Zubuchon also offers non-pork dishes such as seafood kare-kare, fish skin tacos, binakol na manok, salads, vegetables, and pancit.
Many of these are straightforward Filipino dishes you could probably remember your mother or grandmother serving at the table. Nonetheless, they make good additions to the lechon feast (which might end up heart-attack inducing otherwise).
Zubuchon added more non-meat dishes to its Manila menu to cater to more customers.
Fast meals, which feature a combination of rice, pickled papaya (acharra), and a choice of meat (including original Zubuchon to pritchon, dinuguan, and even adobo), are also a part of the menu.
They have a pasalubong corner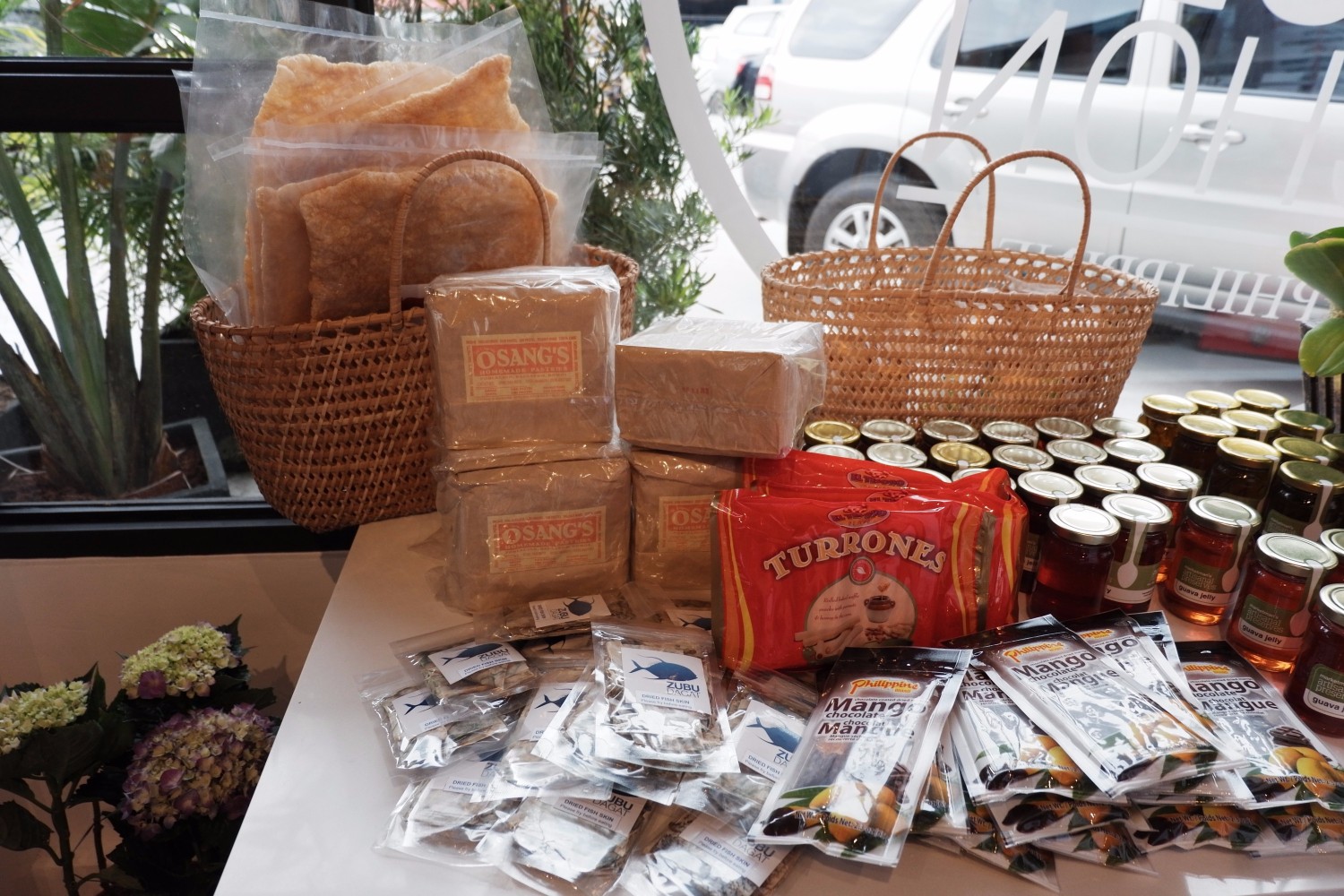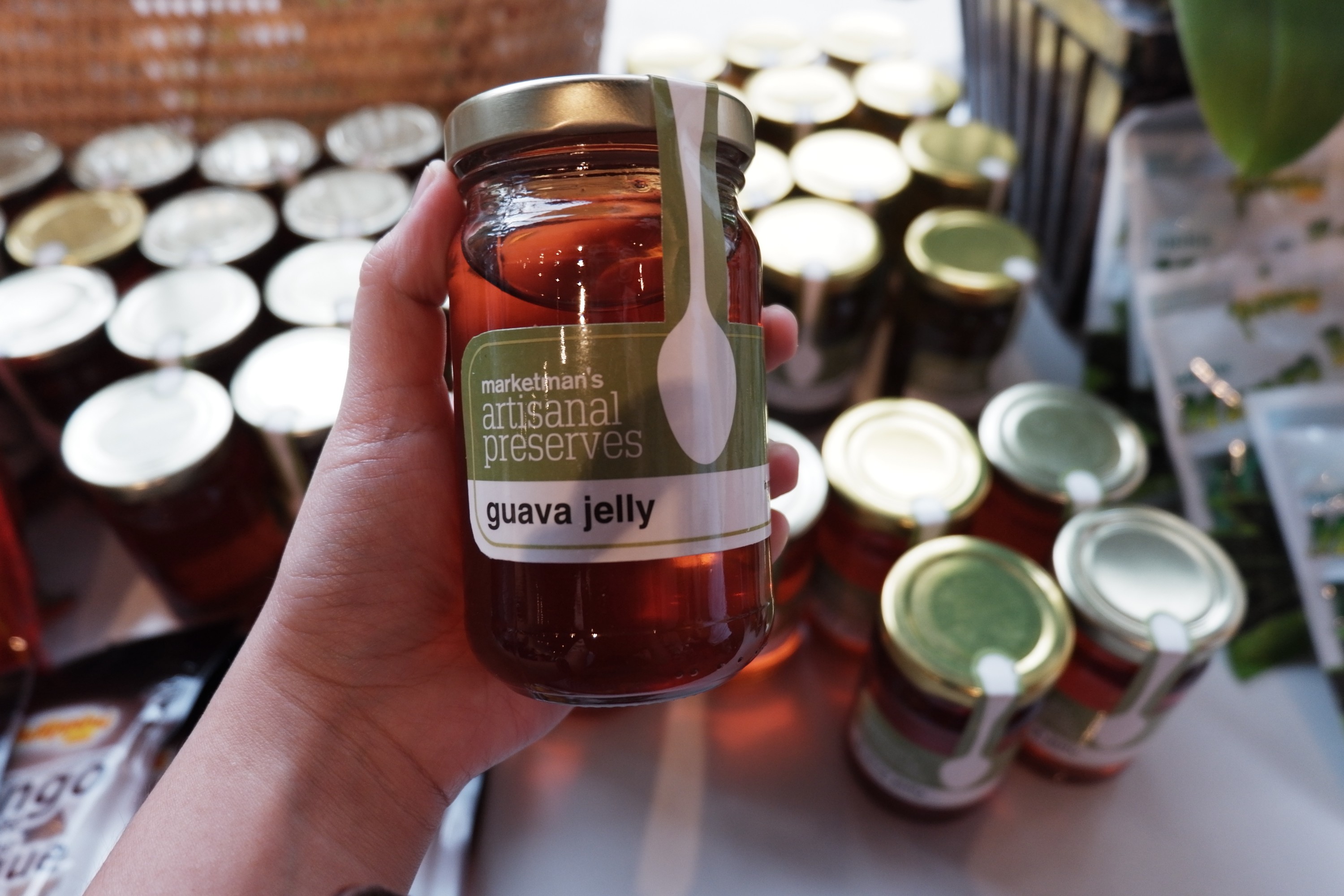 Zubuchon also has a small nook for treats to take home. Of course, there's chicharon, as well as other Cebu delicacies like dried mangoes and dried fish being sold.
There are around ten desserts to choose from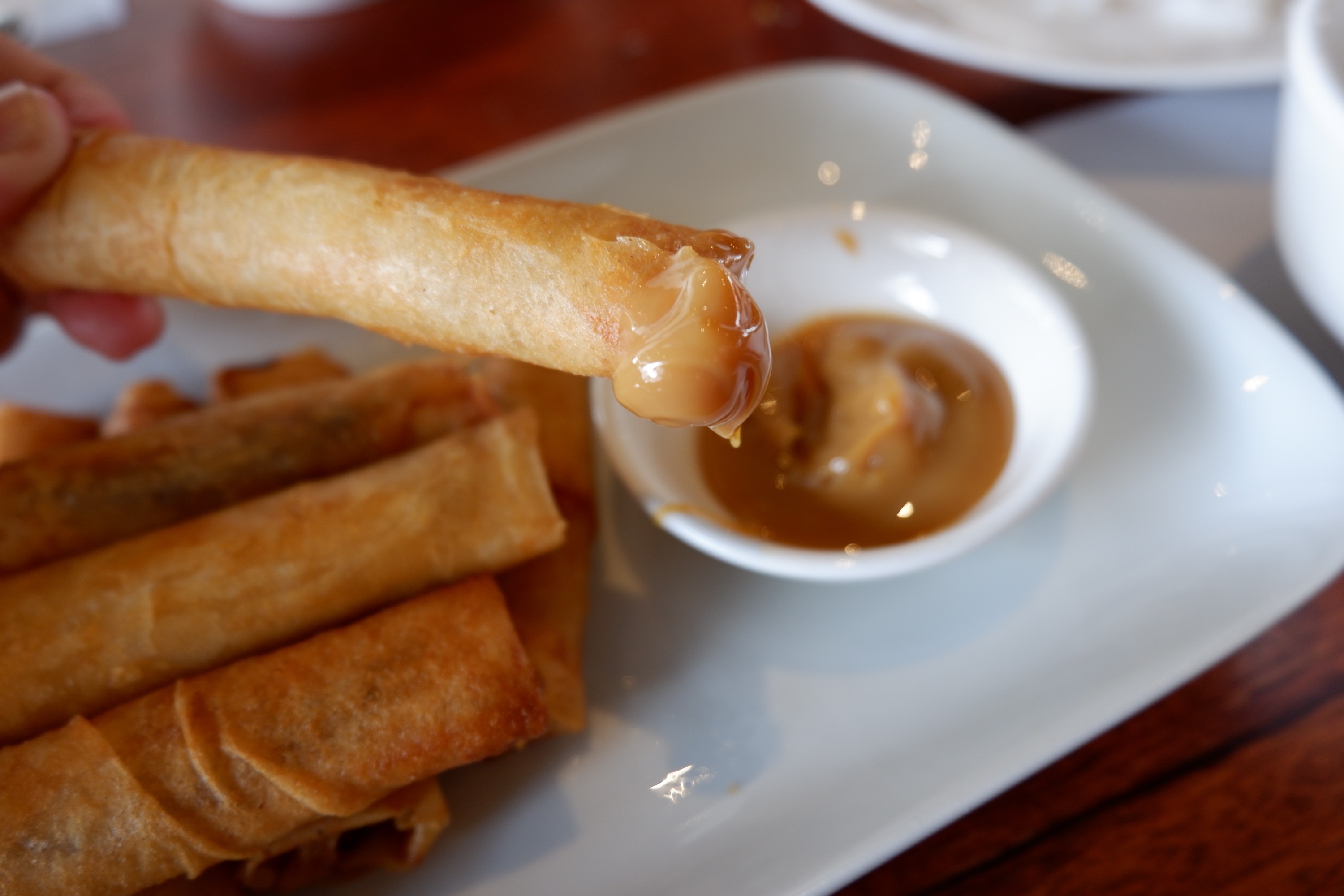 For dessert, they have a selection of Filipino treats like the cassava cake, halo-halo, leche flan, and biko. They also have their own version of the banana turon. Unlike the street variety we're used to, Zubuchon's turon isn't coated in sugar. Instead, it comes served with dulce de leche you can dip each roll in. This way, you can enjoy it all natural with just the fried banana rolls, or with a bit of sweetness.
Writer: PAULINE MIRANDA