One of the best things about the 21st century is that people no longer have to conquer distant lands or travel over 4,000 miles via the Silk Road to get spices. Instead of setting sail across the globe and terrorizing locals, most people can just pop into their local grocery store and buy a bottle of spice.
With that being said, some people still criminally under season their food. Aside from salt and pepper, there's a world of spice that should be living in your kitchen cupboard. If you're just starting out on your home culinary journey or adding more herbs and spices to your pantry, here are a few basic ones you should definitely have on hand. 
Cumin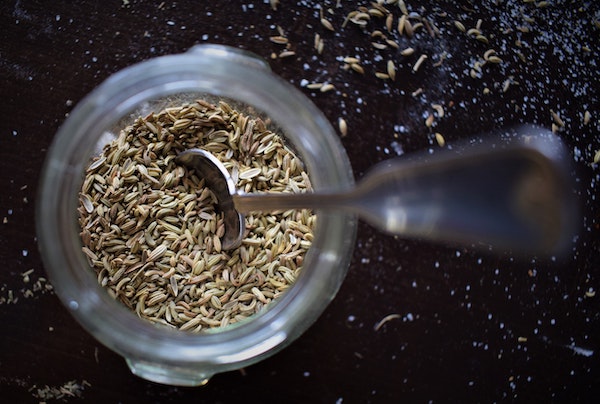 If you're thinking of taking your cooking international, cumin is a spice you need. It comes both whole and ground, and serves as a base spice for cuisines like Indian, Middle Eastern, and Mexican. It has a rich and earthy flavor that'll add an instant layer of depth to any dish. 
Garlic powder
Garlic is probably one of the most used aromatics in cooking, and you need the powdered version on hand. For recipes that need just a little kick to it, garlic powder will be your new best friend. It's also great if you're making lazy garlic bread. 
Onion powder
Like garlic, onions can be a little overpowering sometimes. If your dish just needs a bit of that onion-y flavor, onion powder is a great substitute for the real thing. 
Ground ginger
Ginger is one of the most essential spices in Asian cooking. While the real deal is always preferred, ground ginger is also an important ingredient in some marinades and dry rubs. It's also handy to have around when you're developing a sore throat. 
Cinnamon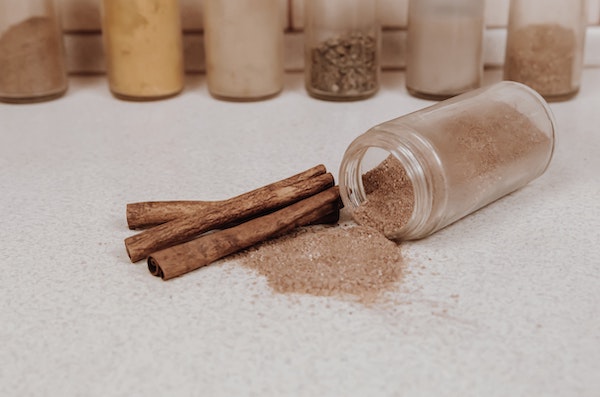 Cinnamon is a common allergen, but if you're not allergic to it, you definitely need it in your kitchen cabinet. Aside from being great in baked goods, cinnamon can also enhance the flavor of some of your barbecues. 
Nutmeg
Nutmeg is another spice bakers use, but there's more to nutmeg than that. It has a warm, mildly spicy flavor that could give your morning coffee (or tea) an extra boost. If you want to feel cozy, nutmeg is the perfect spice for the occasion. 
Cayenne pepper
Even if you don't like spicy food, it's handy to have a bit of cayenne in your spice rack. It adds a whole new dimension to dishes that fall a little bit flat in the pan. Just remember, a little goes a long way. When using cayenne in your cooking, add a little at a time, because you can't take it back once it goes in. 
Smoked paprika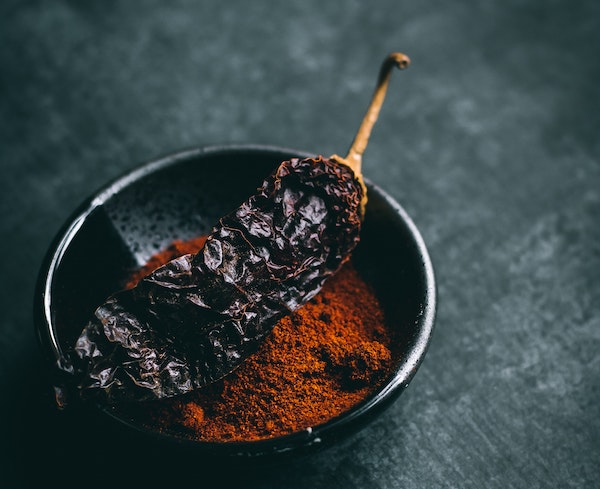 Aside from its vibrant red color, smoked paprika can add more intensity to a dish. It's made from ground smoked and dried chilies and adds an outdoorsy taste to whatever you're cooking. It's also very pretty when you sprinkle a little on top of an overeasy egg. 
Bay leaves
Bay leaves serve as the flavor foundation for a lot of our favorite dishes—including adobo. You can just chuck a few dried, whole leaves in (especially when cooking stews and stocks) for an amazing flavor payout. Just make sure to fish them out before serving.
Oregano
If you like eating as the Romans do, oregano will be something your pantry can't go without. It's one of the main ingredients of Italian seasoning (yes, the store-bought kind) and it just adds a little bit of Italy when you sprinkle some in your dish. 
Rosemary
Rosemary is another versatile herb your spice rack needs. While you can grow your own plant at home, the dried ones are more accessible and easy to store. Rosemary goes great in dry rubs for roasts, marinades, and in freshly baked loaves of bread. It also smells great, which is an added bonus.