Behind every successful chef is a trusted condiment—also a favorite knife, pair of tongs or spatula, a go-to partner-farmer, a suking supermarket or palengke, what-have-you. But for this one, we will zero in on the humble, easily accessible and often underutilized and underappreciated seasonings.
Consider this your gourmet drugstore beauty finds list with all the overlooked condiments as suggested by some of the most promising Filipino chefs. You might even find the one thing that might be the bridge to you finally stepping up to level 2 (home) chef.
Olive oil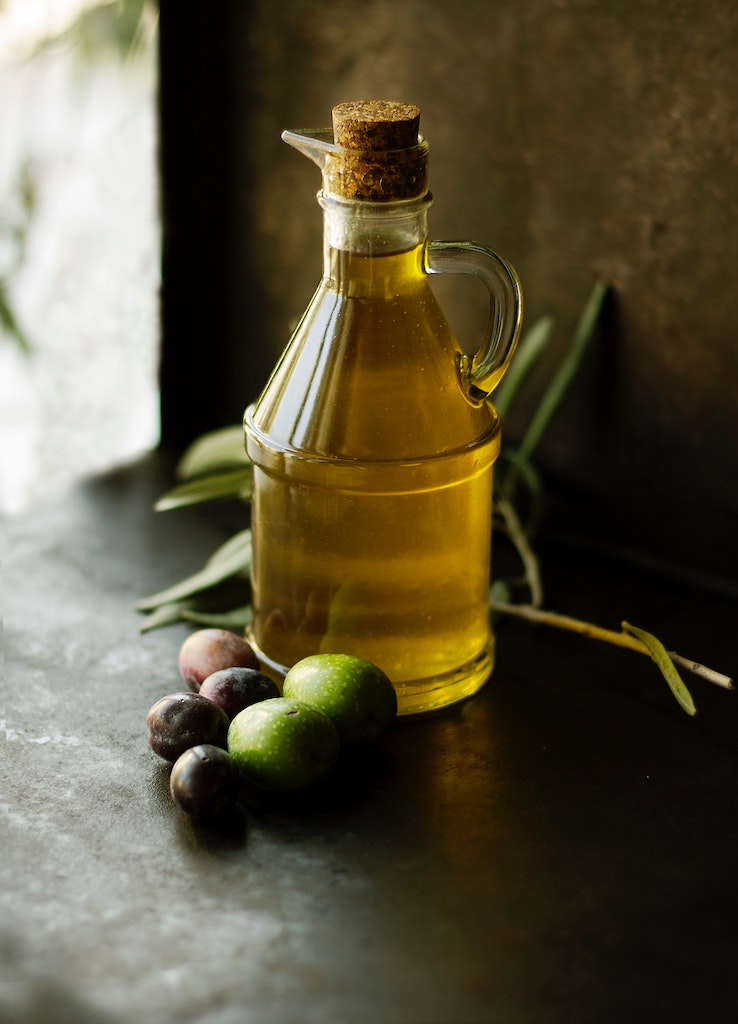 "It's classic, simple and can launch a thousand flavor profiles. It has a lot of functions. For example, you can use it to sautée or grill your meat and vegetables. You can also make aioli and salad dressings with it. Apart from this—and one of my favorite things to do with it— you can even infuse it with other herbs and spices to elevate its taste. It's also a definite plus that olive oil is packed with loads of antioxidants. Taking all these into account, olive oil is a go-to condiment that I use in most of my cooking."
Inna Escandor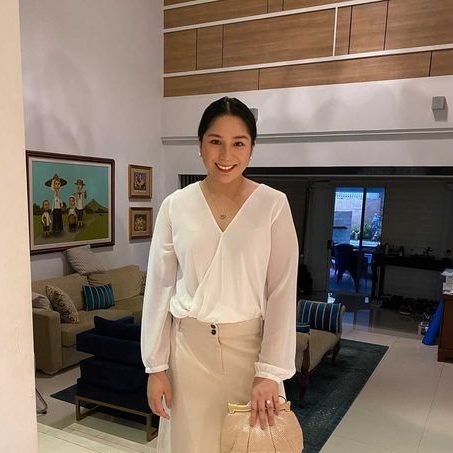 Chef Inna splits her time between her hometown Davao and Manila. After finishing a degree in International Hospitality Management Major in Culinary Arts, she interned at three-Michelin star Alain Ducasse au Plaza Athénée. Shortly after, she landed a job at one-Michelin star Hatfields in Melrose, Los Angeles, eventually moving to French chef Jean-Georges' eponymous restaurant at the Waldorf Astoria in Beverly Hills. In 2019, Escandor became the head of operations at Asian fusion restaurant The Republique in Davao.
Aioli
"I am a Kewpie mayo girl through and through although I don't use it with everything. But what I do swear by is aioli. Which in other words is essentially garlic mayo.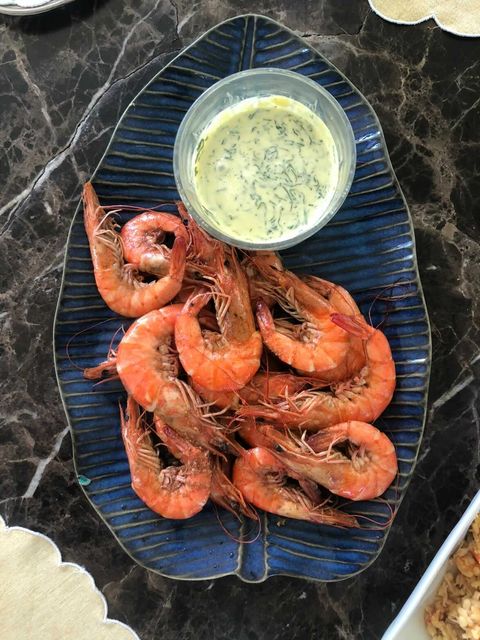 Aioli is my answer to anything bland. The base itself is a platform of endless possibilities. Got a lot of random herbs? Chop it up and throw it in your aioli. Get a microplane and grate lemon or orange rind. Got Calabrian chilis? Make an aioli with it. It's the perfect creamy condiment that everyone needs in their life!"
Selina Ocampo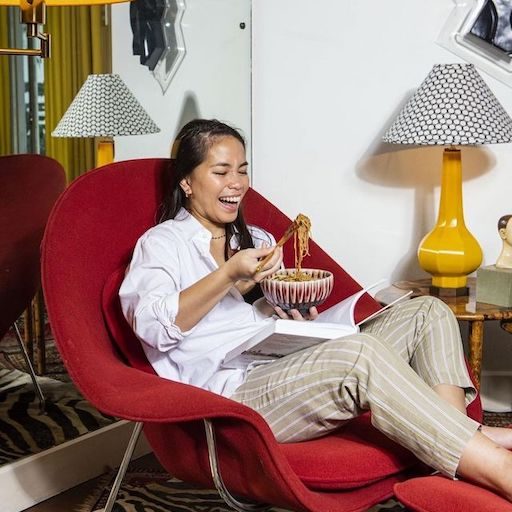 An alumna of the International Culinary Center in New York, Ocampo apprenticed at NYC contemporary American with Asian influences restaurant Tuome by classically-trained chef Thomas Chen. Returning in Manila, she is instrumental in running Manila House's. She also has a home culinary consultancy service called Over Easy and an Instagram based food business called Mise that's starting to gain popularity for its homemade galettes and pastries.
[READ:
In this galette, tomatoes—even overripe ones—are the star. It's also vegan
]
Patis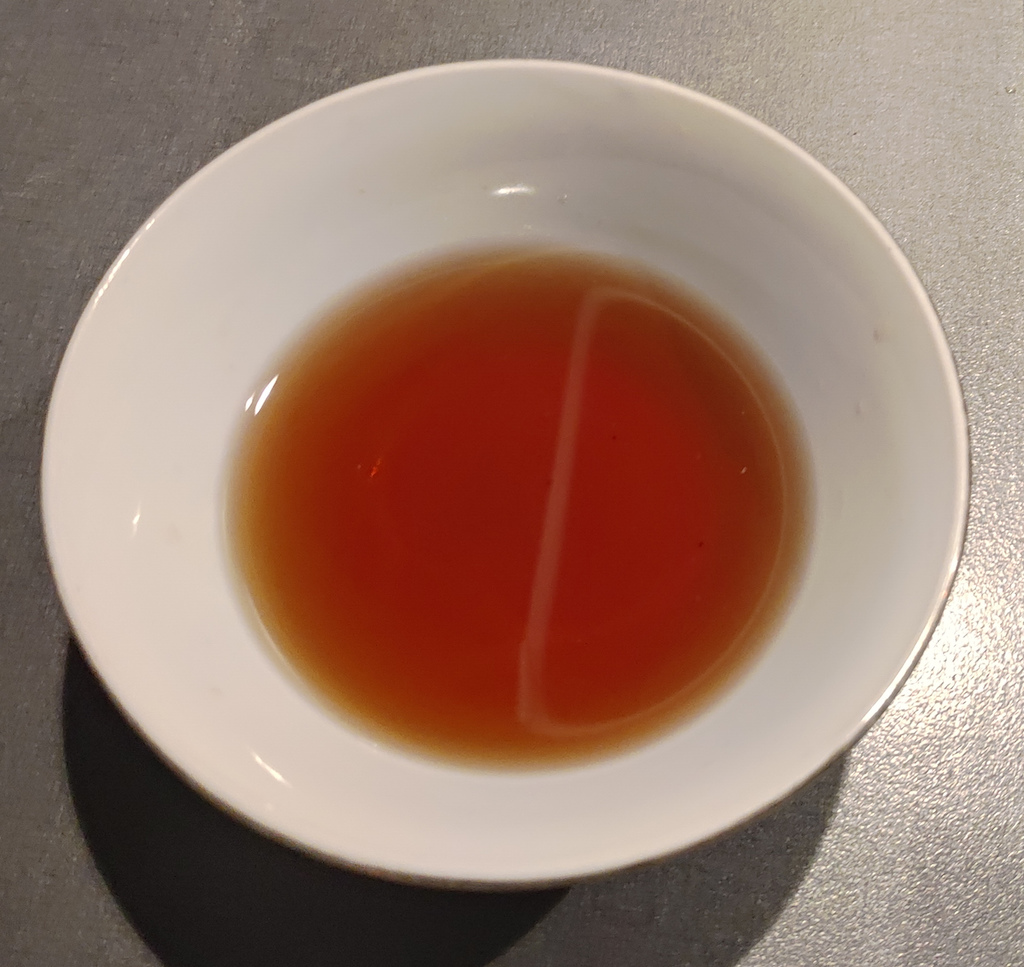 "I always use patis as most Kapampangans do. It's my go-to dish enhancer. On one of my trips in Europe, I was able to find their local version of fish sauce called colatura. Its unique formulation may have captured and perhaps even defined the Filipino palate, giving Thai-made patis a run for its money. It's my favorite sawsawan for fried fish (with calamansi) and flavoring for arroz caldo, lugaw and sinigang."
Jam Melchor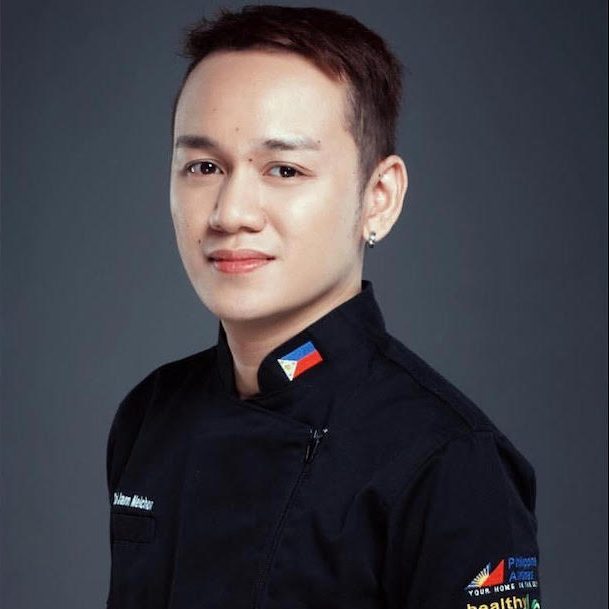 A pivotal figure in local culinary heritage movement, Melchor is the country head of the Slow Food Youth Network Philippines and the founder of the Philippine Culinary Heritage Movement. The latter organization is behind the annual observance of Filipino Food Month every April. In 2017, Melchor became the first Filipino to grace the University of Gastronomic Sciences at Pollenzo, Italy where he introduced the audience to the diversity of Filipino cuisine. And as you might have guessed from his answer here, yes, he is a proud Kapampangan.
Check the events at this year's Filipino Food Month here
Shiro-dashi and whole grain mustard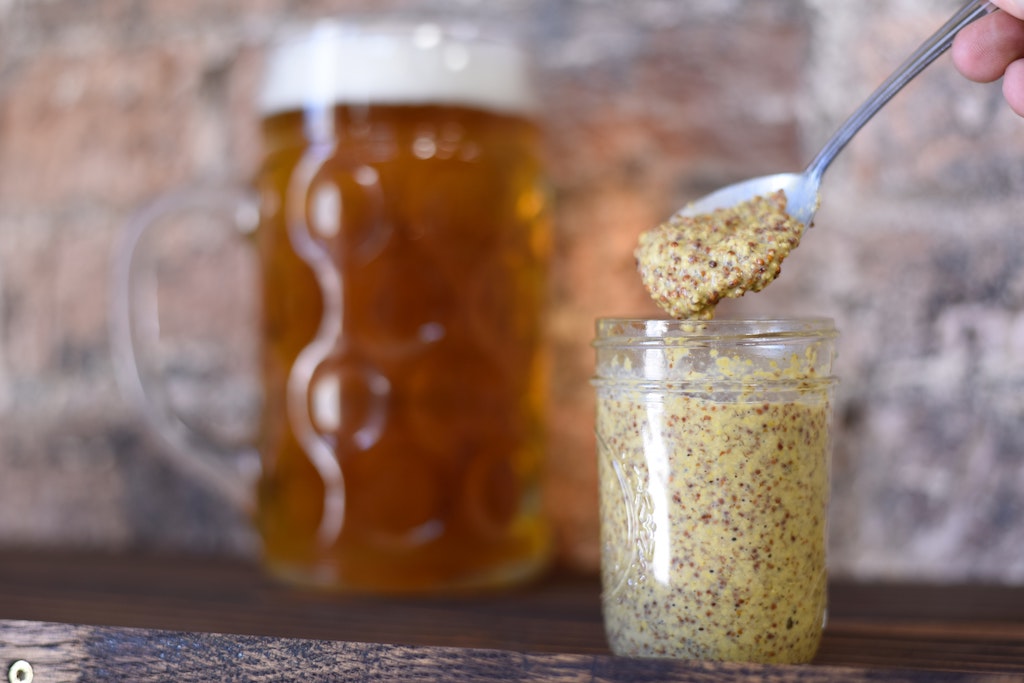 "Shiro-dashi (literally translates to "white dashi") is a reduced/concentrated dashi-based condiment/seasoning made of kombu, bonito, soy and other aromatics. A few drops add an instant kick of umami that can often seamlessly tie flavors together. It's like magic. I use it in a lot of sauces, dressings and finishing glazes. Even if it's a Japanese ingredient, its umami summoning powers work with literally all types of dishes.
I also heavily rely on whole grain dijon mustard. Normal yellow mustard can be a little too abrasive. Dijon is a little more on the mildly acrid side. But whole grain mustard almost has a sweet fragrance that balances out the acidity and bitter notes. The grainy texture also kind of gives it a new dimension of flavor versus another smooth pasty condiment. I use it in nearly all my sandwiches, dressings, wraps and in a lot of sauces as well."
Ellie Estrada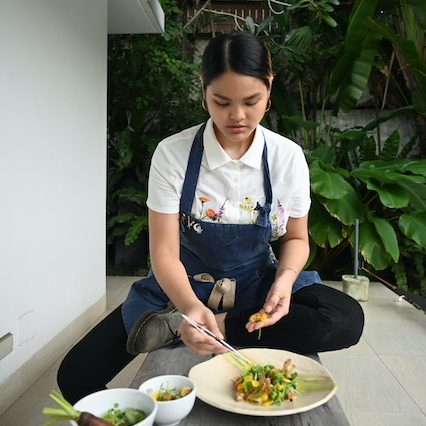 She is behind what could perhaps be one of the most sought after pastries in Manila from her Instagram-based business Hello Stranger. What was originally a private dining concept has evolved into a pandemic fan favorite with its hard-to-come-by bombolonis and her edible flower-infused pasta that launched a thousand copycats. Who wouldn't want to take notes from a disciple of French chef Dominique Crenn and American chef Michael Tusk?