We surely miss going out—not just to socialize but also to get our dose of culture. Public spaces, after all, are scarce, heritage sites are nearly forgotten, and, well, for the most part, we can't go out due to quarantine restrictions.
Since reverting to Alert Level 3, the Inter-Agency Task Force for the Management of Emerging Infectious Diseases (IATF) has allowed the reopening of museums and heritage sites in NCR, along with cinemas(!).
Included in this roster of reopenings are Intramuros's Fort Santiago and Baluarte de San Diego, which opened today, Oct. 18. Meanwhile, Casa Manila will open Oct. 19, Tuesday, according to the Intramuros Administration.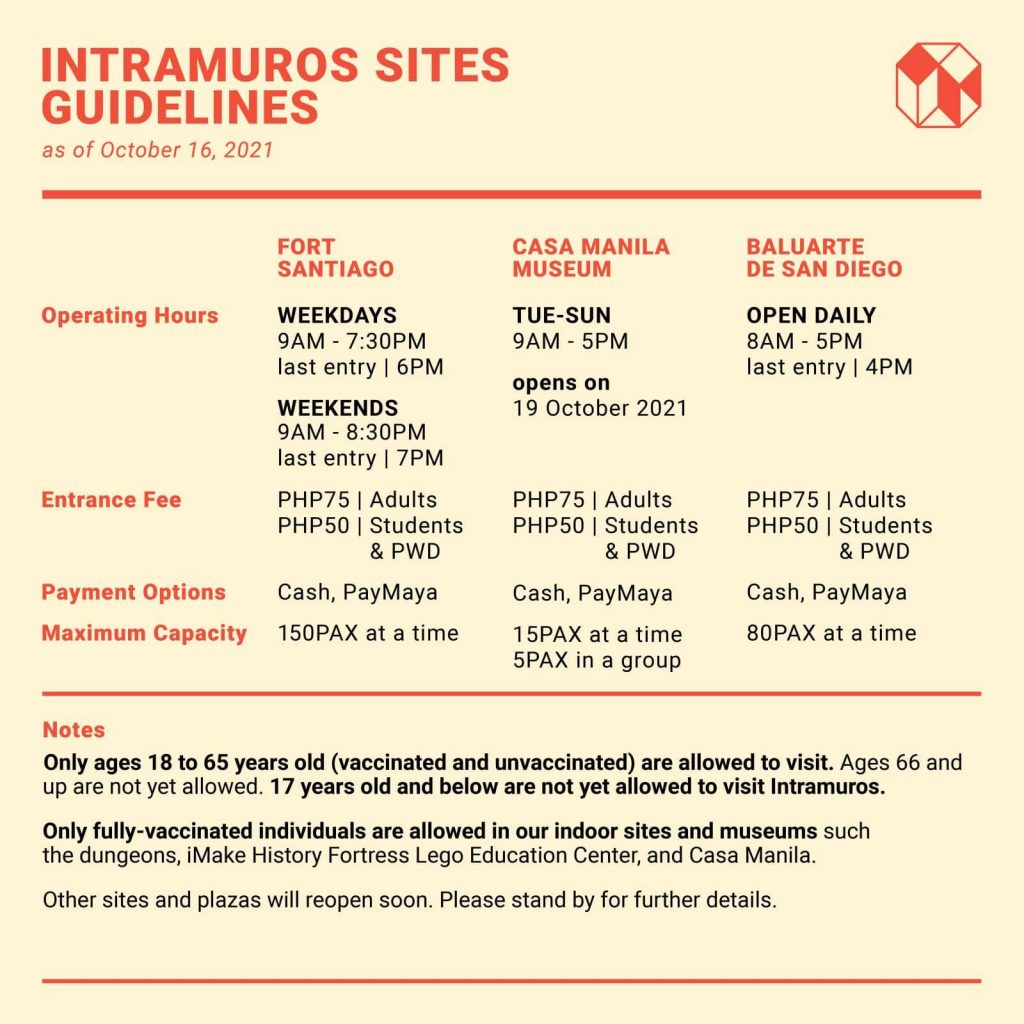 Visitors aged 18 to 65, regardless of vaccination status, are allowed entry to Intramuros's premises. Visitors just need to pay P75 for adults and P50 for students and persons with disabilities via cash or digital wallet.
Fort Santiago is open on weekdays from 9 a.m. to 7:30 p.m. and on weekends from 9 a.m. to 8:30 p.m. It can accommodate 150 persons at a time.
Baluarte de San Diego is open daily from 8 a.m. until 5 p.m. and can accommodate up to 80 persons at a time.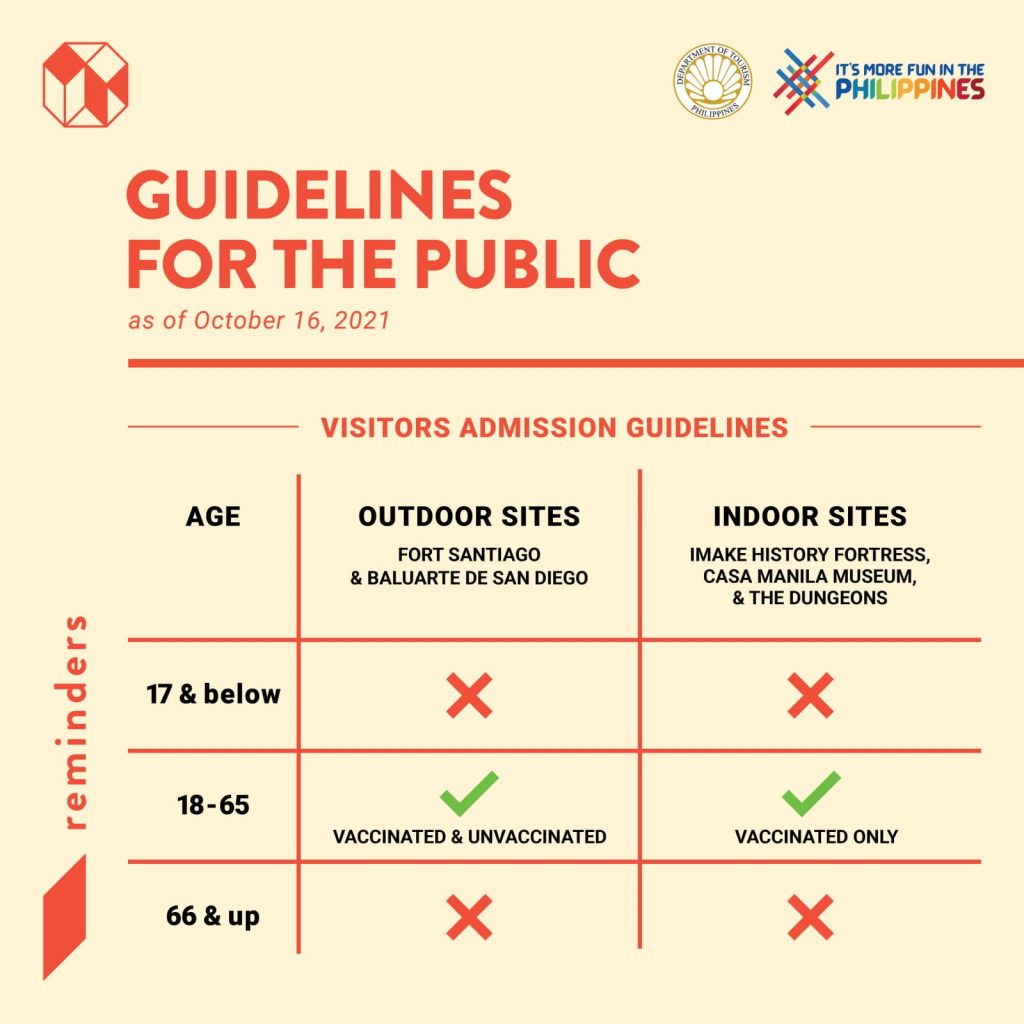 Casa Manila Museum, meanwhile, is open Tuesdays through Sundays from 9 a.m. to 5 p.m., with a maximum capacity of 15 persons at a time, 5 people in a group. Only fully vaccinated persons are allowed inside the museum, as well as the dungeons and the iMake History Fortress Lego Education Center.
Here's a handy map showing accessible areas in Intramuros: