This collectors' auction is your chance to own a Dali wood engraving
Here are 10 items you mustn't miss at the Salcedo Auctions' The Collectors' Sale
May 24, 2017
If you find yourself frequenting art fairs and wishing you could bring home the pieces on exhibit (without giving up all of your life's savings), here's your chance: Salcedo Auctions, one of the country's leading art auction houses is holding a Collectors' Sale on June 3. Featuring Philippine and international art, furniture, jewelry, and other rare items, the auction has over 300 lots with some reasonable starting prices.
Fernando Zóbel (1924–1984)
A folding fan (abanico) featuring an original edition, hand-signed by the artist 
P2,500-P3,000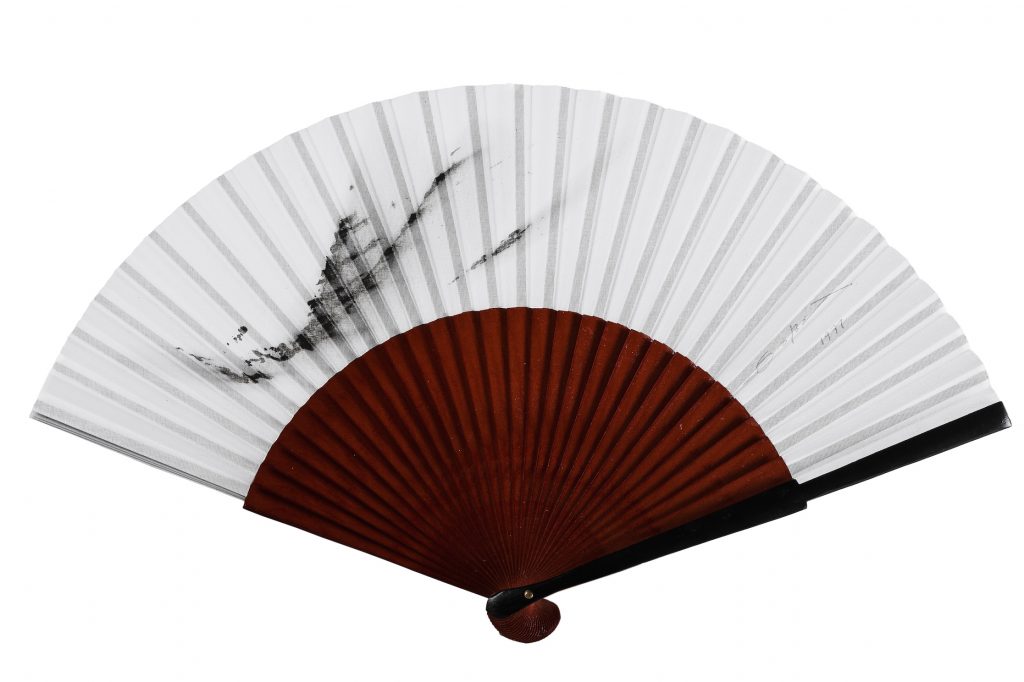 Beautifully minimalist and sophisticated yet simultaneously eye-catching, this is a Zóbel fan for fans of Zóbel—or anybody who wants to beat the heat with style. Beauty and function make this a reasonable investment, and with summer at its peak, you might almost convince yourself it's a necessity.
A tourmaline dress ring set in yellow gold
P5,000-P7,000
An Art Deco diamond ring, set in white gold
P3,000-P4,000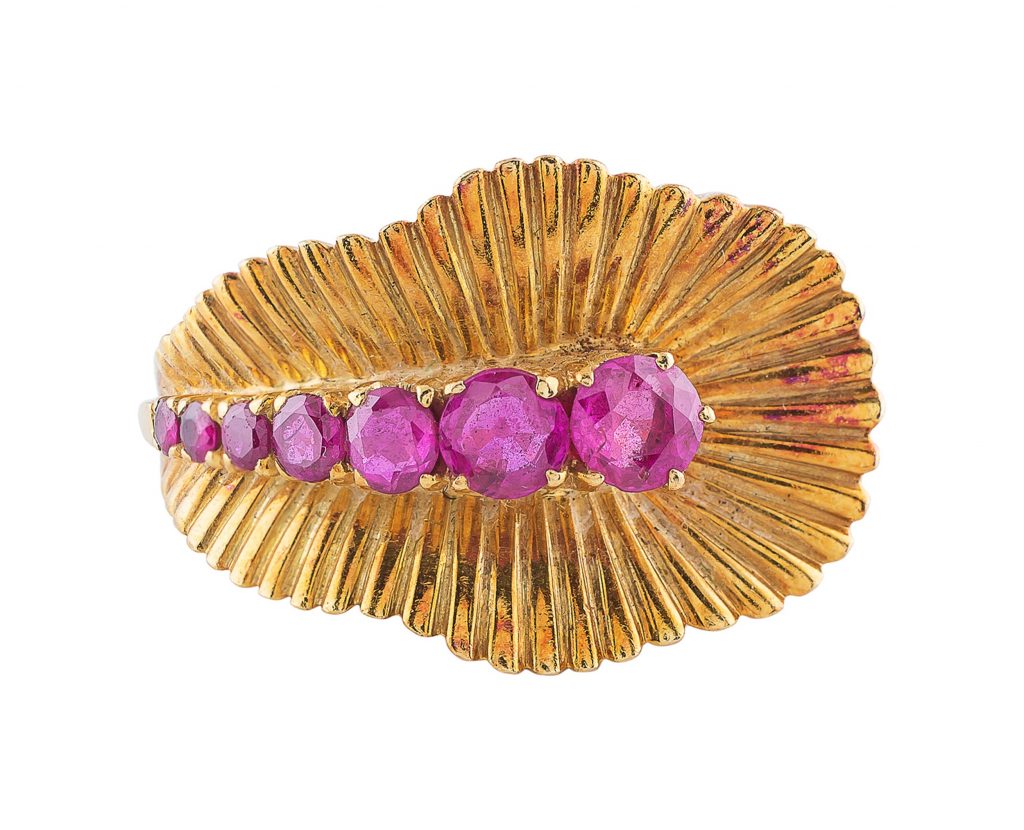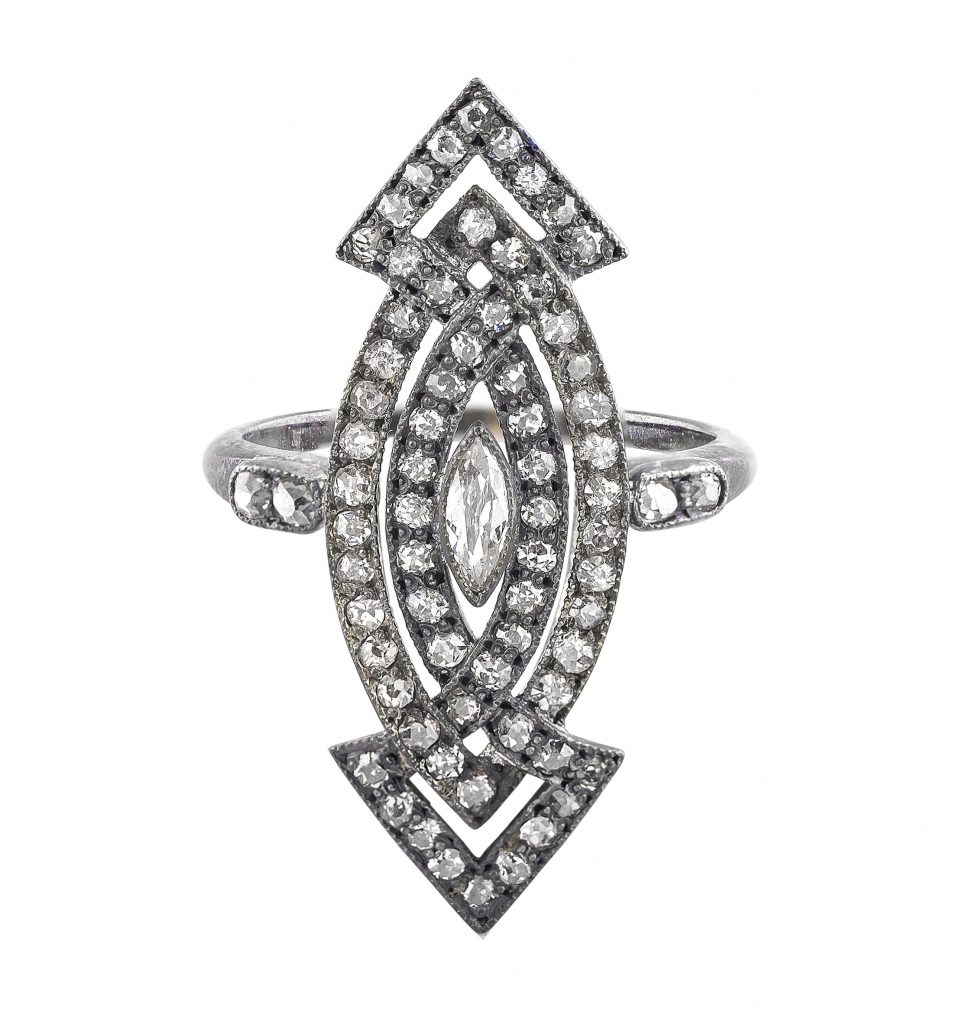 These dazzling and daring statements of style promise to make an impact—and not even on your bank account.
Jose Joya (1931–1995)
Untitled (Abstract)
1970
Serigraph 181/194
29.5 x 37.5 cm (11 1/2 x 14 3/4 in)
P14,000-P16,000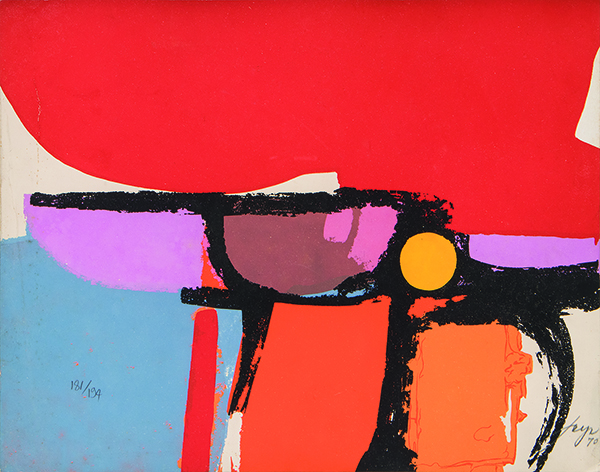 Bold and energetic, this serigraph (limited edition silk screen), signed, dated and numbered by the National Artist is a great starting point for new collectors: an astonishingly affordable work by the master of abstraction that's sure to bring life to whatever space it is placed in.
Lloyd Schwan (1955–2001), American
'Help' sculptural stackable shelf
Oil finished oak
233 x 147.5 x 26.4 cm (91 3/4 x 58 x 10 1/3 in)
P250,000-P280,000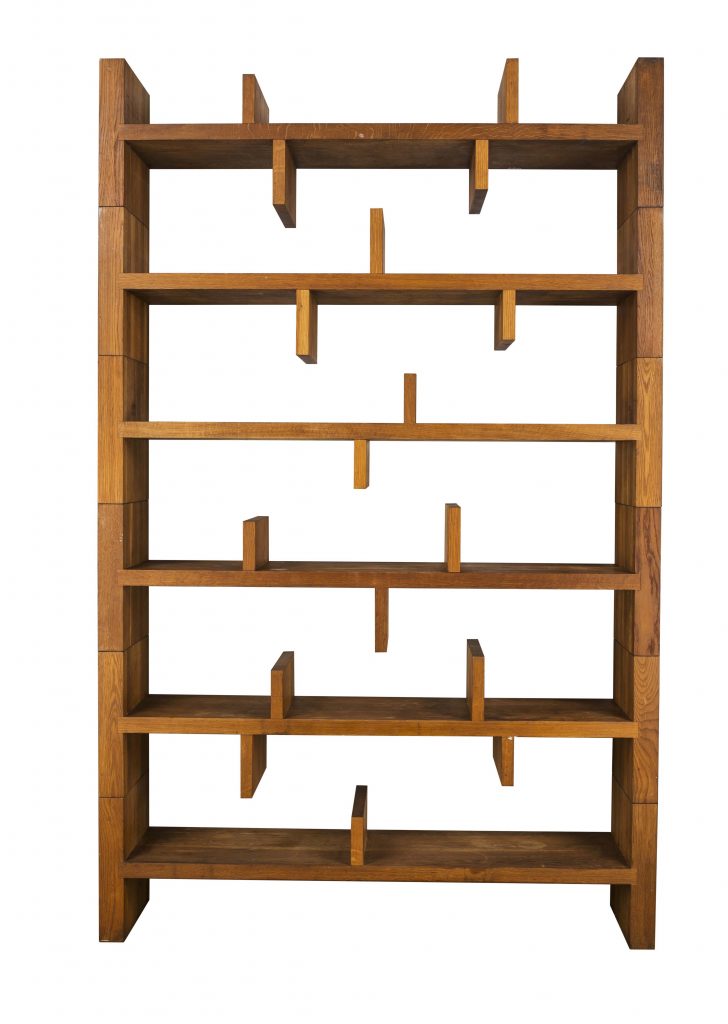 This stackable shelf in solid oak is sturdy and spacious, and its distinctive partitions add intrigue to styling. Both sculptural and practical, it's little wonder that Schwan's works are in the permanent design collection of the MoMA, New York.
Martin Ferreiro y Peralta (1830–1896)
Islas Filipinas
1864
30 x 22.5 cm (12 1/2 x 8 3/4 in)
P14,000-P16,000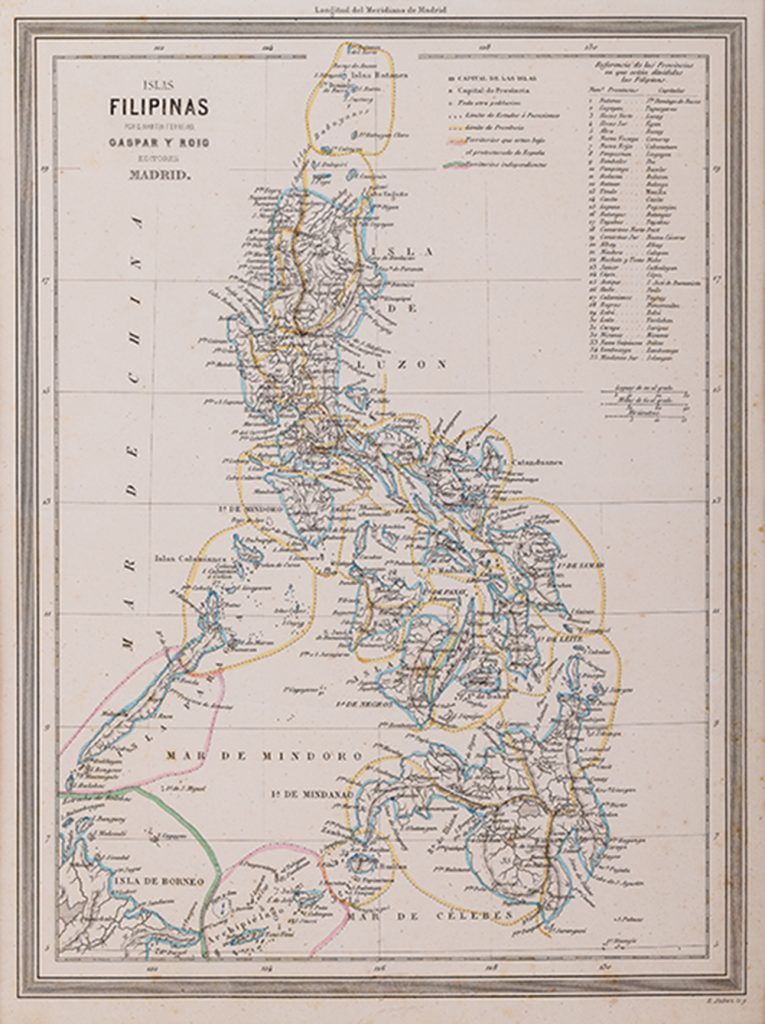 Maps elevate any collection by giving it a touch of connoisseurship and intellectual rigor—the perfect addition to a study or work space. They also bring good feng shui, being markers of dominion over a territory.
A crystal decanter
Height 31 cm (12 1/4 in)
P2,500-P3,000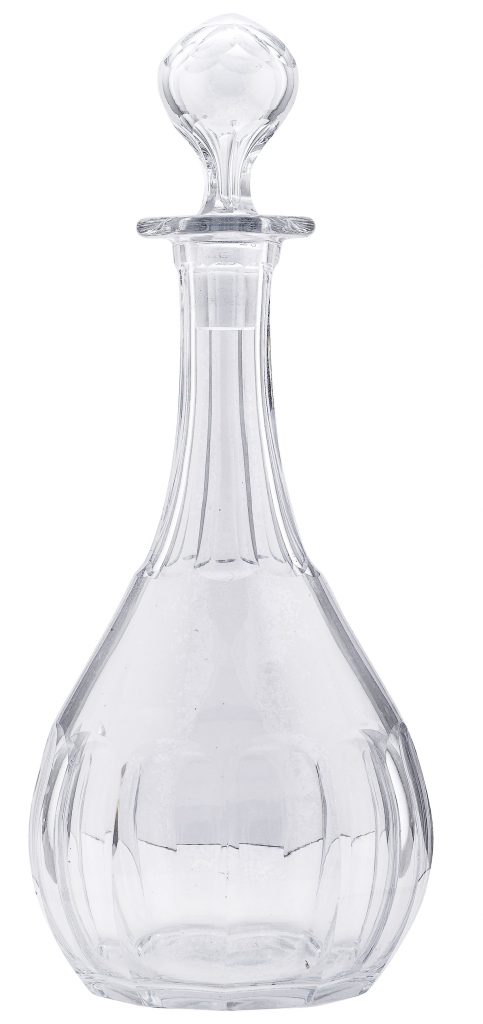 Decanters take wine up a notch in quality and presentation. Used to aerate wine and remove sediment, they ensure that you get the best your vintage has to offer.
Salvador Dalí
The Logician Devil / The Black Cherub from the 'Divine Comedy' series
c. 1960s
Wood engraving
32 x 24 cm (12 1/2 x 9 3/4 in) each
P70,000-P75,000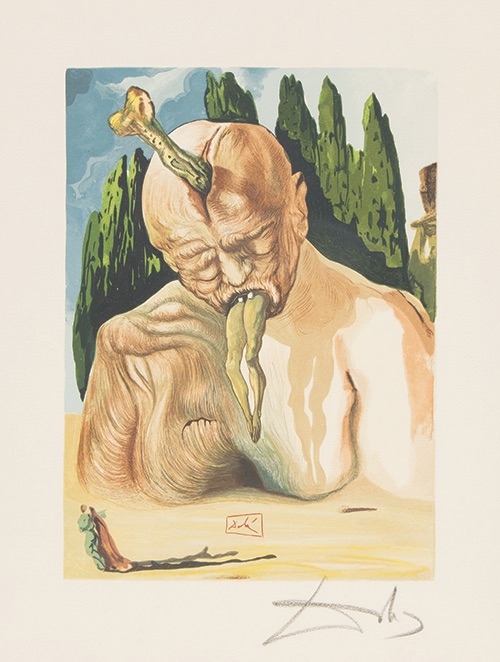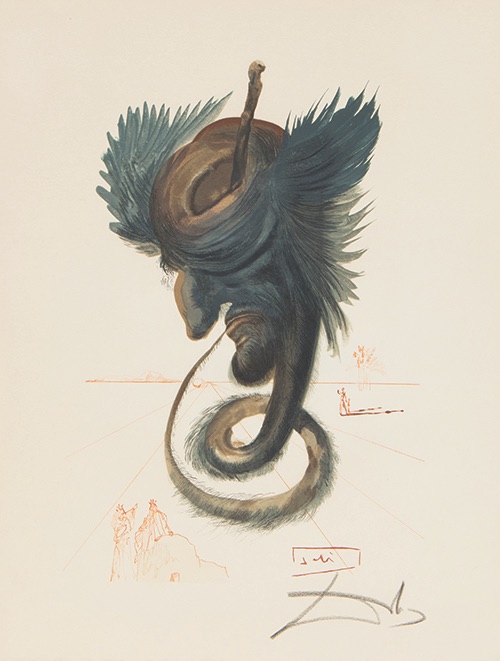 A very real opportunity to own works by the Spanish master—they are being sold as one lot at an auction estimate as surreal as the works themselves.
Gus Albor (b. 1948)
Untitled
1979
Mixed media on paper
22.2 x 29.2 cm (8 3/4 x 11 1/2 in)
P20,000-P22,000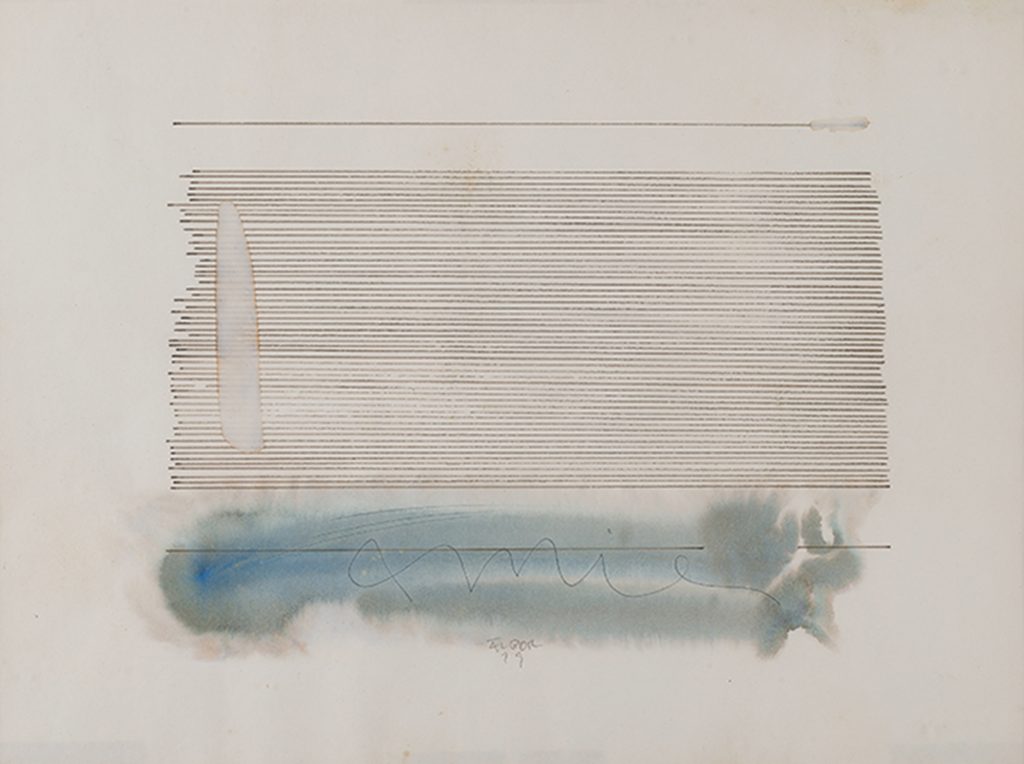 Albor has grown to be a local favorite: his works effortlessly flying off gallery walls and Salcedo's auction block, and finding themselves in the homes of the most passionate collectors.
An Ifugao bulul
Mid 19th century hand carved sitting statue with a slight depression on the head most likely used to balance rice bowls.
Narra wood with slight natural patina
Height 62.2 cm (24.5 in)
P18,000-P20,000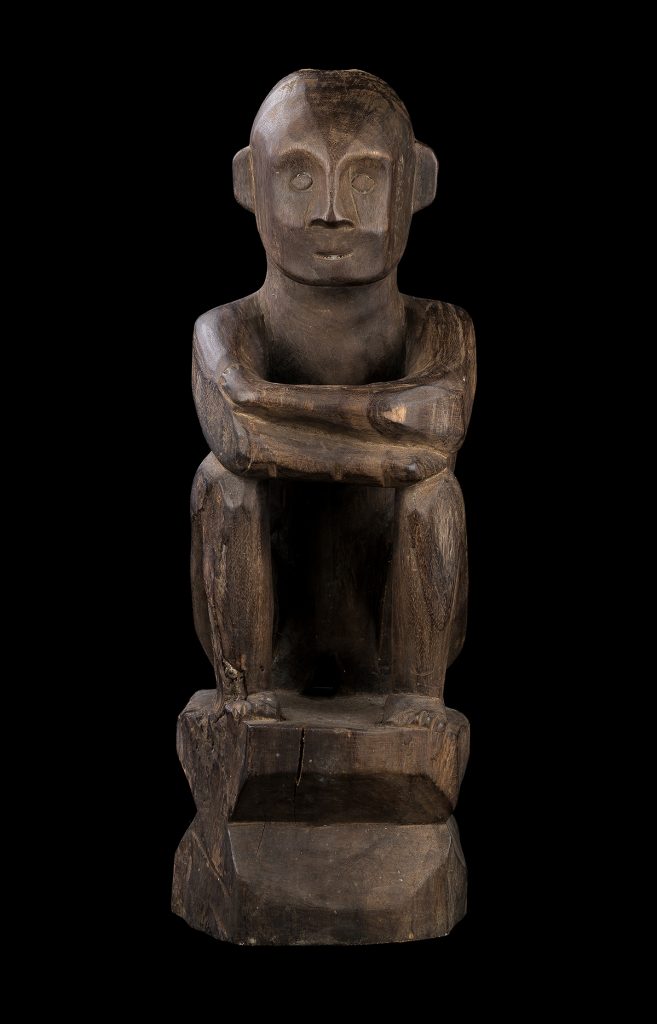 Historical and decorative at once, bululs are a great way to incorporate indigenous culture into your home, instilling any space with a sense of character and Pinoy pride.
A lot of 23 botanical prints
Various sizes
From Orchidee and The Orchid Album, et al
P20,000-P22,000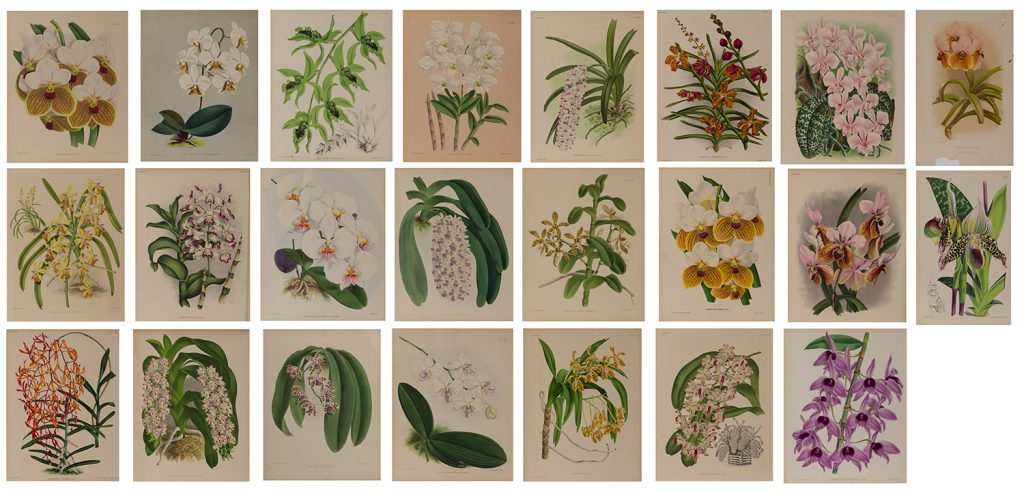 Incredibly elegant and delicately hand-pressed, these botanical prints, a number of which feature endemic Philippine orchids colored by hand. exude the beauty and ease of nature. Set up a gallery wall and create a vertical French garden right inside your home.
The Collectors' Sale items will be on preview from May 24-June 2, 10 a.m. to 6 p.m. at Three Salcedo Place. You may also check their online catalogue on their website. For more information, contact Salcedo Auctions at [email protected], or call them at 659-4094, 823-0956, or 0917-8946550.
TAGS: art fernando zobel gus albor jose joya lloyd schwan salcedo auctions salvador dali the collectors sale