If Ben Wintle were to write a how-to guide to entrepreneurship, its contents would definitely run counter to what other books have said. His way is worth trying out, though, given that in the growing start-up industry in the country, his company has been one of the more prominent stories that is as successful as it is Philippine-made.
First: No phone within the first hour of waking up the morning.
No checking the news, no scrolling through social media feeds, no reading of work messages even. "That time is for my mind to go where it wants to go: meditate, ponder on things, relax," he says. "I've found that if I have a great morning, the rest of the day would be good."
Given that he's the founder and CEO of tech company Scrambled Eggs, Ltd., the company behind food app Booky, a zero-phone policy in the morning sounds counter-intuitive on the surface. He explains, though, that looking after himself is an integral part of running his business. "If I'm not healthy, that affects my team, and in turn, that affects our users."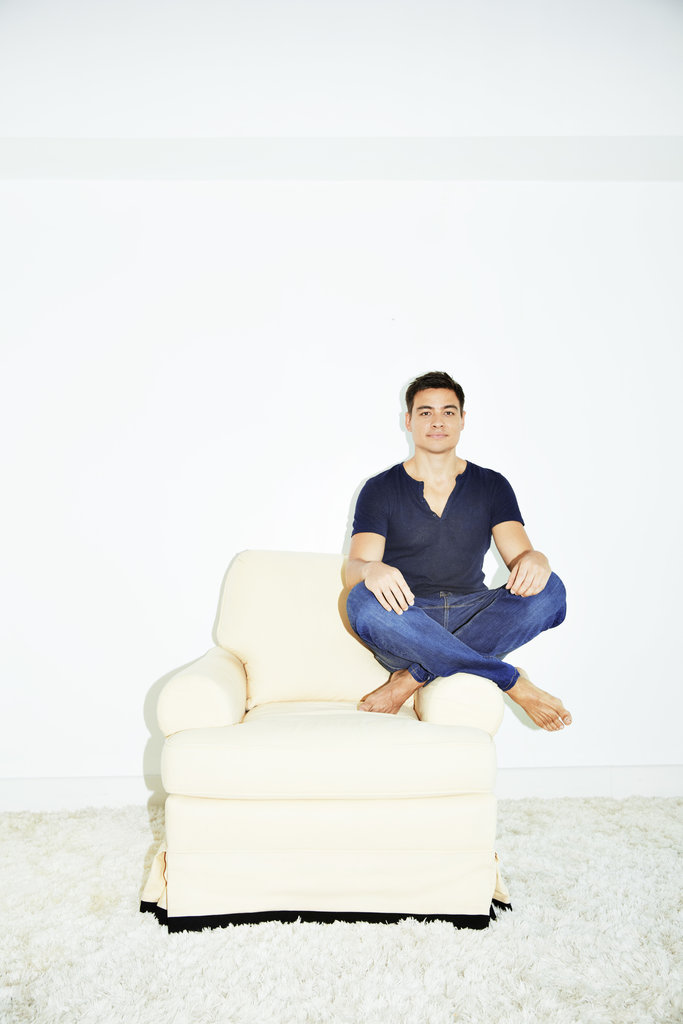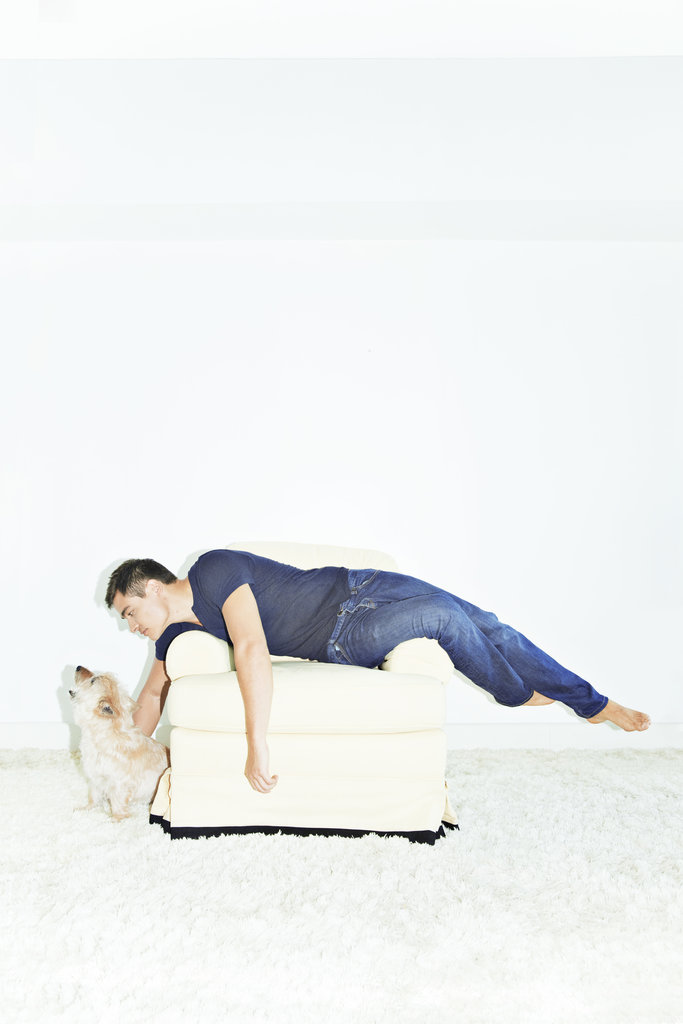 Wintle has actually been on a health and wellness kick for some time now, as reflected by his choice of media for consumption. He reads up on the news only during the weekends, and the only app he'd allow himself to open soon after waking up is Headspace, which offers simple and effective meditation guides to users. "I often do the 10-minute practice they have there, though sometimes I meditate on my own," he says. en there are the last two books he has read: tennis player Andre Agassi's Open: An Autobiography and Tim Ferriss' Tools of Titans: The Tactics, Routines, and Habits of Billionaires, Icons, and World-Class Performers. The two titles take a deeper, more insightful look into the lives of successful people, and Wintle has been especially recommending the latter to everyone. "It's not the usual business tips from one person, but a collection of amazing insights from amazing people: what they do when they wake up in the morning, how they stay healthy…basically a collection of life hacks."
Second: Get to know the millennial force well, and get used to adjusting to their culture because they're here to stay.
With a team of 30 people where the average age is 26, Wintle is definitely running a ship comprised of the youngest members of the current workforce—the new generation that has confounded, frustrated, and amazed plenty of older employers. And though at 35, he himself is not much older than most of his staff, Wintle feels the necessity of adjusting to the younger culture and understanding what they look for at work. "What I've seen from them is that they want to make more of an impact," he muses. "They're also not motivated by a boss giving them set hours. They want to feel trusted that they'd execute their jobs even without strict boundaries in place. Our key [policy] in the company is to treat them like responsible, productive adults."
Experience has long been touted as a crucial factor in finding employment. For Wintle, though, there are certain qualities in a potential employee that would trump a well-padded resume. "It's hard to find experienced hires because we're an innovative company, and we try to do things here for the first time. So my approach in looking for people is to find smart, competent kids. Anybody who has started a business or wants to start a business is a good enough indication for me." As the apps scene is highly dynamic, start-up tech companies need to be intuitive to their market's needs and must be willing to forge their own paths. "Experience doesn't necessarily translate into what we do," Wintle says. "A lot of things we do were learned on the job."
In fact, he believes that doing business differently from the traditional model is necessary. One of the unique measures he has done, at least in the local setting, is to offer stock options to his employees. "They're partners in the business that way. I try to educate them on the value of stock options and how, in the future, if we get sold to a bigger company, that'd translate to a pot of gold for each of them."
So far, all the adjusting and unusual methods have been working. Wintle reveals, " Three people have left us in the three years since Booky started—a very good turnover rate, I believe."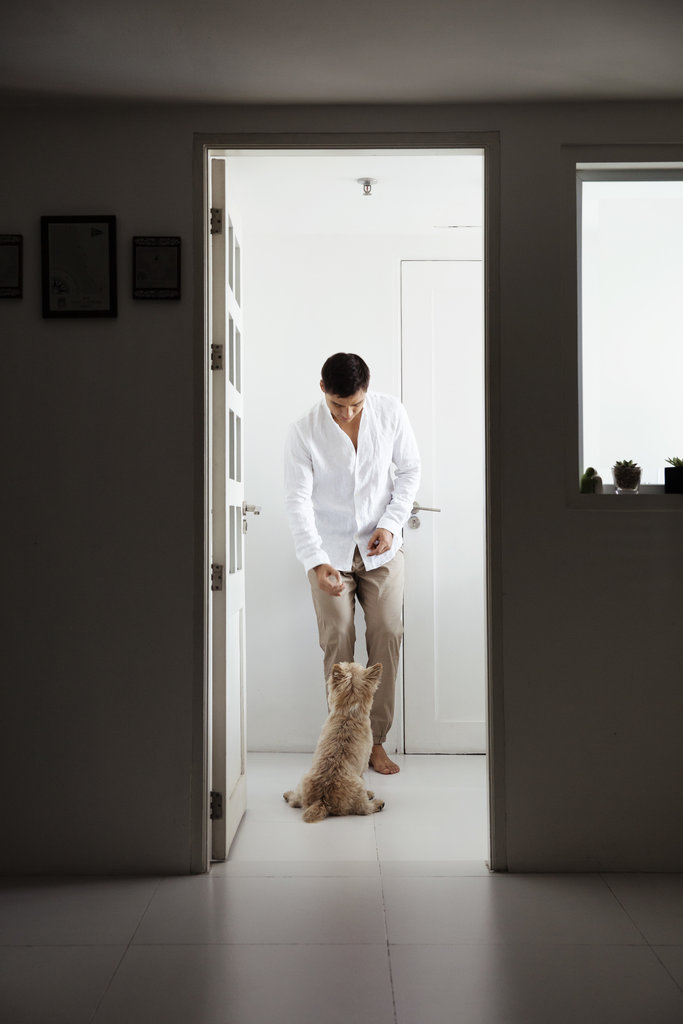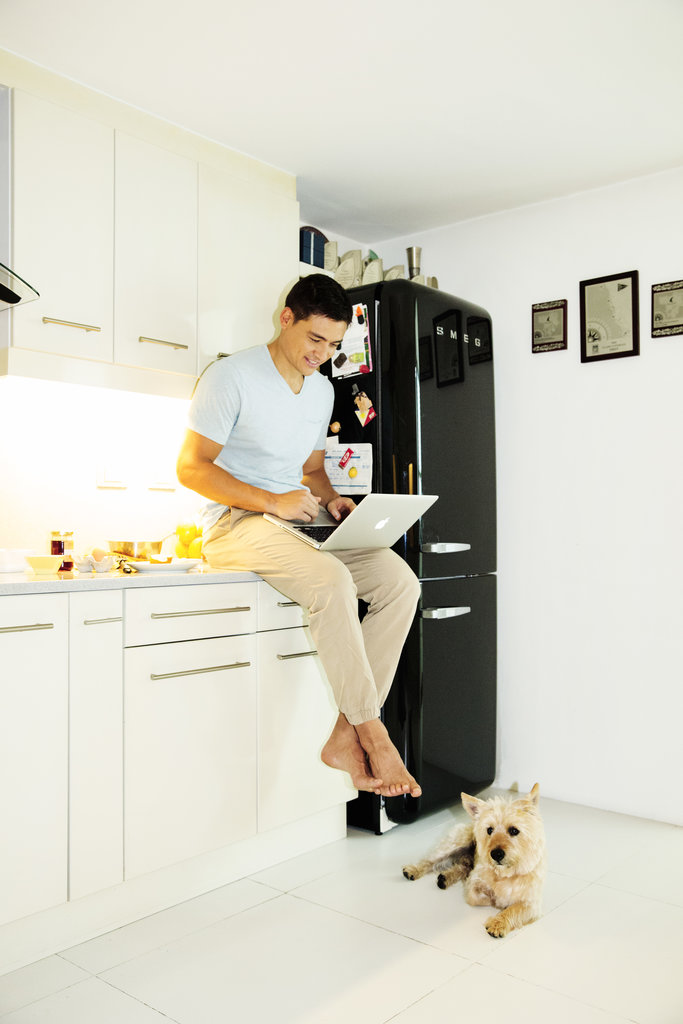 Third: Enforce core values that apply not just in the long-run but also on daily situations.
As quaint as "mission/vision values" sounds, they're also often unrelatable, especially to those at the bottom of the office ladder, struggling with the details of grunt work.
In his company, Wintle enforces five core values, and none of them are word salads that contain variations of "success" and "growth." In fact, they're all succinct and action-oriented: "Ownership is an attitude. Do the hard things first. [Always put] users first. [Don't be afraid to share] crazy ideas. And the last one is [do] measurable experiments."
The first value is especially reflected not just in the aforementioned stock options his employees enjoy but also in the collaborative nature of the work. "Booky started out as a crazy idea, and a lot of the features we've rolled out in the app came from someone turning to the person beside them and saying, 'Here's a crazy idea that might work.'" Once the company tests out these crazy ideas, though, they're always treated methodically as experiments. "We don't blindly think they'll just work out," Wintle explains. "We measure the results. And we do this across all functions of the company to see which measures yield the best results. We want to optimise the return of our efforts."
He credits his company's healthy work culture to the simplicity and efficiency of these core values. "They all apply in how we handle our day-to-day activities."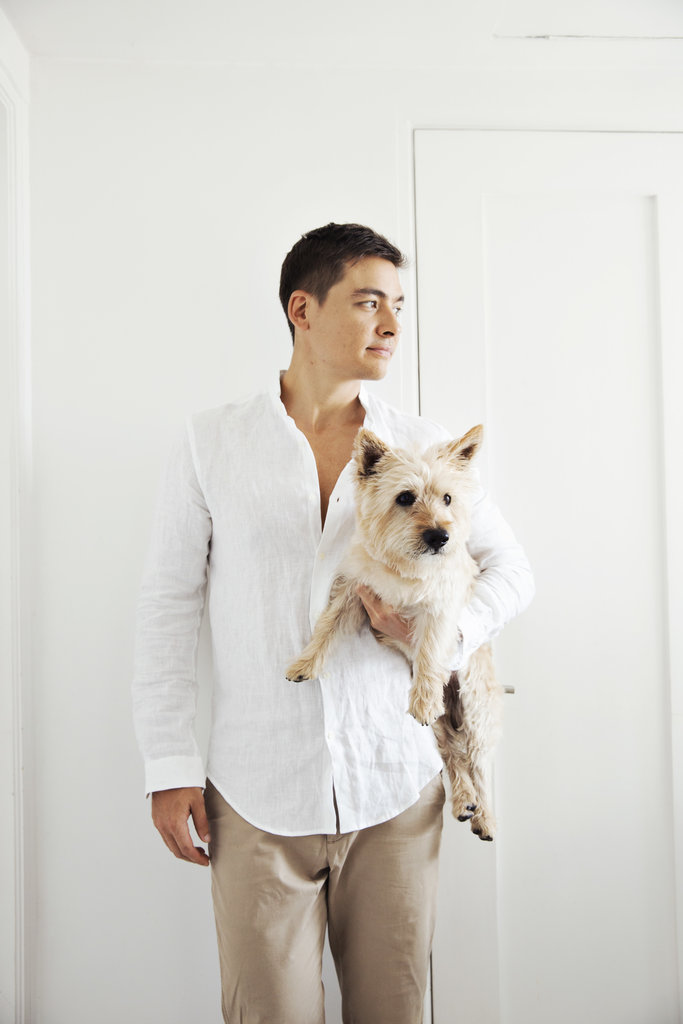 [blockquote author="Ben Wintle" pull="center"] "Experience doesn't necessarily translate into what we do. A lot of things we do were learned on the job." [/blockquote]
Fourth: Try to keep it small and localized
Wintle isn't exactly happy to have 30 people on his team. "It's bigger than what I wanted it to be," he admits. "I've read this somewhere, and I find it to be kind of true: 'Every new hire should be considered a failure.' That means whenever we have to hire a new person, there's a failure in the automation." In a perfect world, he adds, the team he has should already be good enough, that the system he has in place should be efficient enough. "Plus, it's hard for employees to make an impact at work when it's a bigger company. Managing people and forming a bond with everyone in the team takes a lot of time and effort."
The Philippines is still mostly terra incognita to the tech scene—compared to other countries, anyway—and a lot of local aspiring entrepreneurs look at the story of Instagram and how its founding team of 11 ended up selling the company to Facebook for a billion dollars in 2012 as inspiration. It's a seductive story, all right, one that drew Wintle himself into the tech business. But since creating his own company and trying out multiple apps before hitting gold with Booky, he now understands that trying to replicate an already existing story or idea isn't always the best way. "You must have a unique insight as the backbone of your business, because what works abroad doesn't always work here," he advises. "What has remained the same since I started my company is the learning. The hardest parts of starting any business are finding the right problem to solve, penetrating the market, and having assistance in figuring it out. Those haven't gotten any easier."
Thus, a localized approach is something worthy of looking into. "Part of our success is that we're one of the few local Filipino companies that have made a Filipino restaurant app for Filipino consumers," Wintle stresses. "We have a really strong editorial team and we do a lot of our own digital content, and for those reasons, most restaurants are game to work with us. They want exposure on our platform because what we have works for them and the market they're serving." Currently, Booky has 800 partner restaurants, and Wintle is optimistic that they'll hit the 2,000 mark by the end of the year.
[blockquote author="Ben Wintle" pull="center"] "You must have a unique insight as the backbone of your business, because what works abroad doesn't always work here." [/blockquote]
Fifth: Be willing to be a mentor to your employees, and accept that they're not meant to stick with you forever.
Turnover rate at Wintle's company is low, but that doesn't lull him into complacency. Given what he has observed from his millennial team, he knows most of them dream of setting out on their own in the future.
"I hope what they'd learn from working with me is to be critical, to manage their time better, to look for the most effcient way of doing something," he says. "I learned so much from working in my first business and I got to apply my previous work experiences to running Booky. I encourage my team to do the same: to use Booky as a training ground. I hope at the end of their stay with us, they get to build a nest egg that they can then use for their own business pursuits."
He may not be a millennial—"I definitely don't feel like one"—but Wintle's "unorthodox" approach to doing business, given especially his corporate background, is a great example of adaptation to a shifting economic landscape. But don't expect him to act like the moguls of old who believe they hold all the secrets to success. "I'm still figuring things out," he admits. "I'll be 50, 60 years old, and I'll still be figuring things out."
This story was originally published in Southern Living, June 2017.
Writer: SEPTEMBER GRACE MAHINO
PHOTOGRAPHY JOSEPH PASCUAL