If you're like the rest of us working in one of the busiest business districts in the country's capital, you'll know exactly what it feels like to go out for lunch and be faced with the usual red-and-yellow flurry of fast food chains. While they're sinfully good for those really stressful days, sometimes you just crave for something a little more substantial and, well, healthy.
But there's still a bit of stigma surrounding healthy eating—that it involves a lot of calorie-counting, portion-watching, and the list goes on. Basically, eating healthy involves a lot of thinking, and that's what makes it a bit discouraging. We already spend our office hours (and more) thinking about work. Do we really need to spend more time thinking about something as supposedly simple as lunch? The answer, obviously, is no.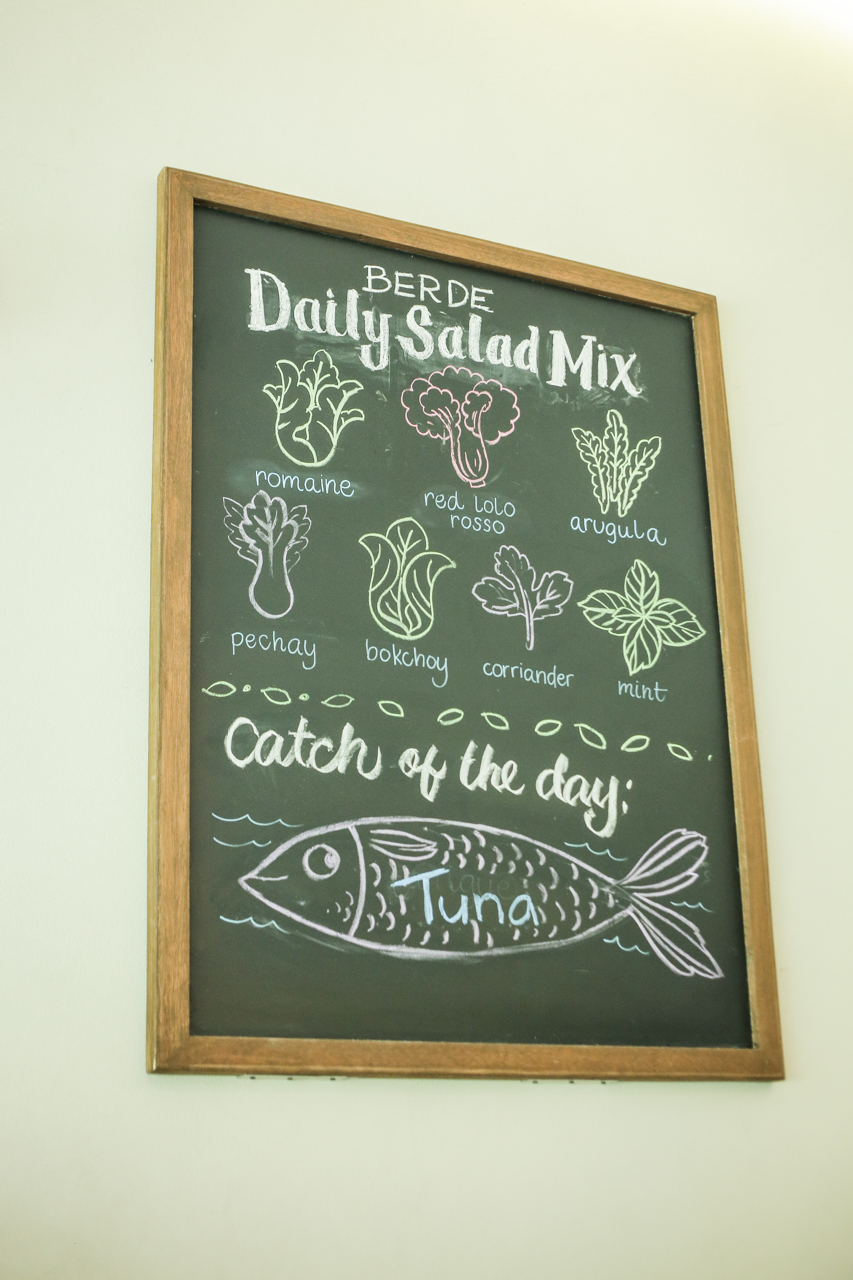 At Berde, aside from five signature bowls you can easily order in a snap, you can create your own bowls and fill it with anything you want. Just choose from their four bases (white rice, red rice, salad, and salad and rice), five protein sources, six vegetable sides, and twelve toppings. At the most basic, you can probably come up with 17,550 combinations. (Disclaimer: Math is not my forte, but I used an online calculator for this…)
That's enough to cover almost 50 years worth of lunches. For a concept so simple, that sure is a lot of variety.
But the variety is understandable, as Berde partners with local farms and growers for their ingredients. Their chicken, for example, are from the Batangas Free Range Chicken farm, while their rice comes from the Rice Terraces Farm Co-op. Down to Earth, on the other hand, supplies them with grass-fed beef. For others, they use whatever is seasonally available. On the day of our visit, it was tuna.
Getting your balanced bowl is pretty straightforward. Like any karinderya, just head up to the counter where the menu hangs overhead, and all of the day's fare are lined up in silver trays behind clear glass.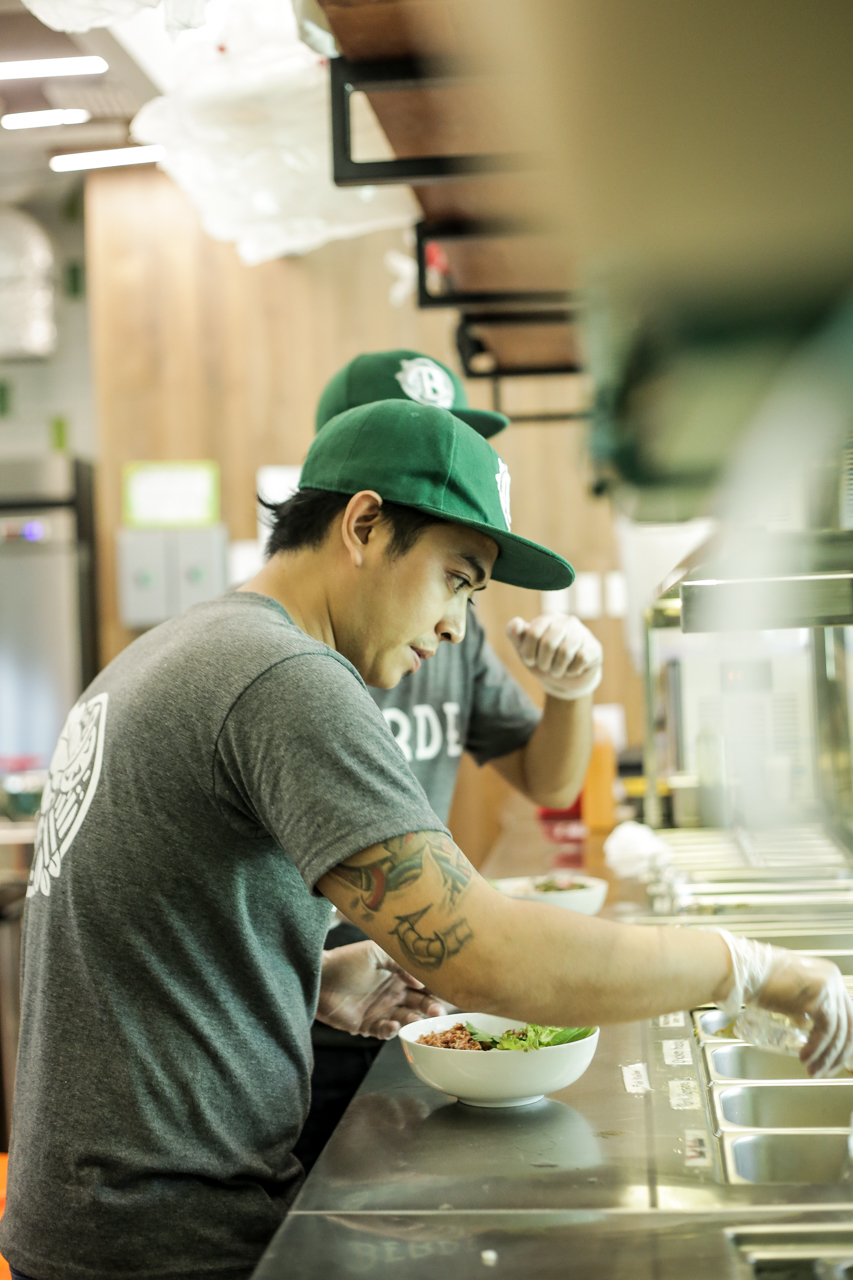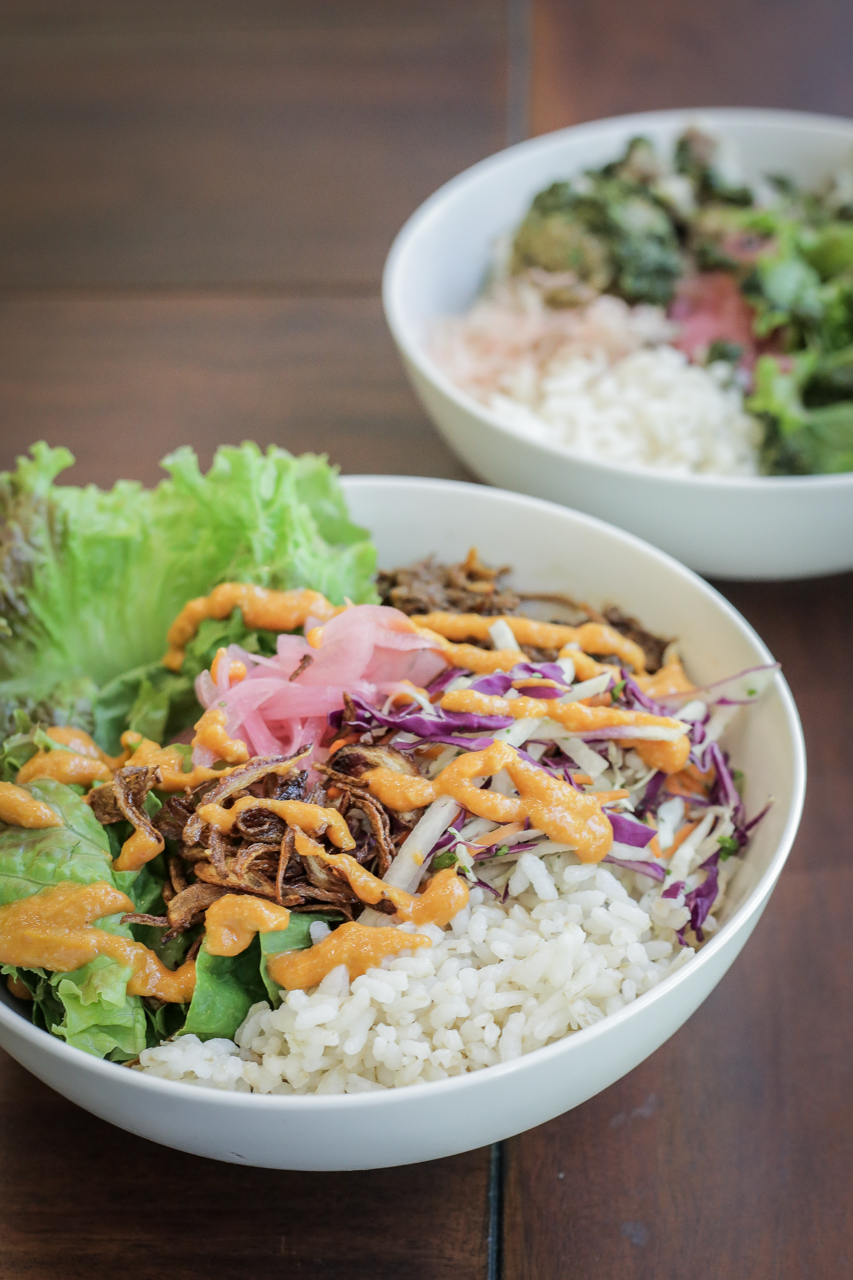 If you're in a hurry, as midweek lunches often are, just choose one of their five signature bowls. The combination of base, protein, veggies, and toppings are already set. It's also unintimidating, as all the ingredients used are local, and carry a flavor that's still distinctly Filipino.
The Baboy Oh Boy is my personal favorite, and I think meat- and rice-lovers looking for a healthier but equally tasty alternative will like it, too. It has white rice and pork karnitas, both already good together on their own, but made even better paired with the Berde salad mix of the day, calamansi singkamas slaw, and crunch garlic. It also has cucumber and dill pickle on the side, adding a tart bite to each spoonful. There's also a generous drizzling of green sauce—a mix of basil, parsley, and cilantro—that surprisingly blends well with all the elements of the bowl. (You might want to try getting an additional order of some oven-roasted kamote for this, too.)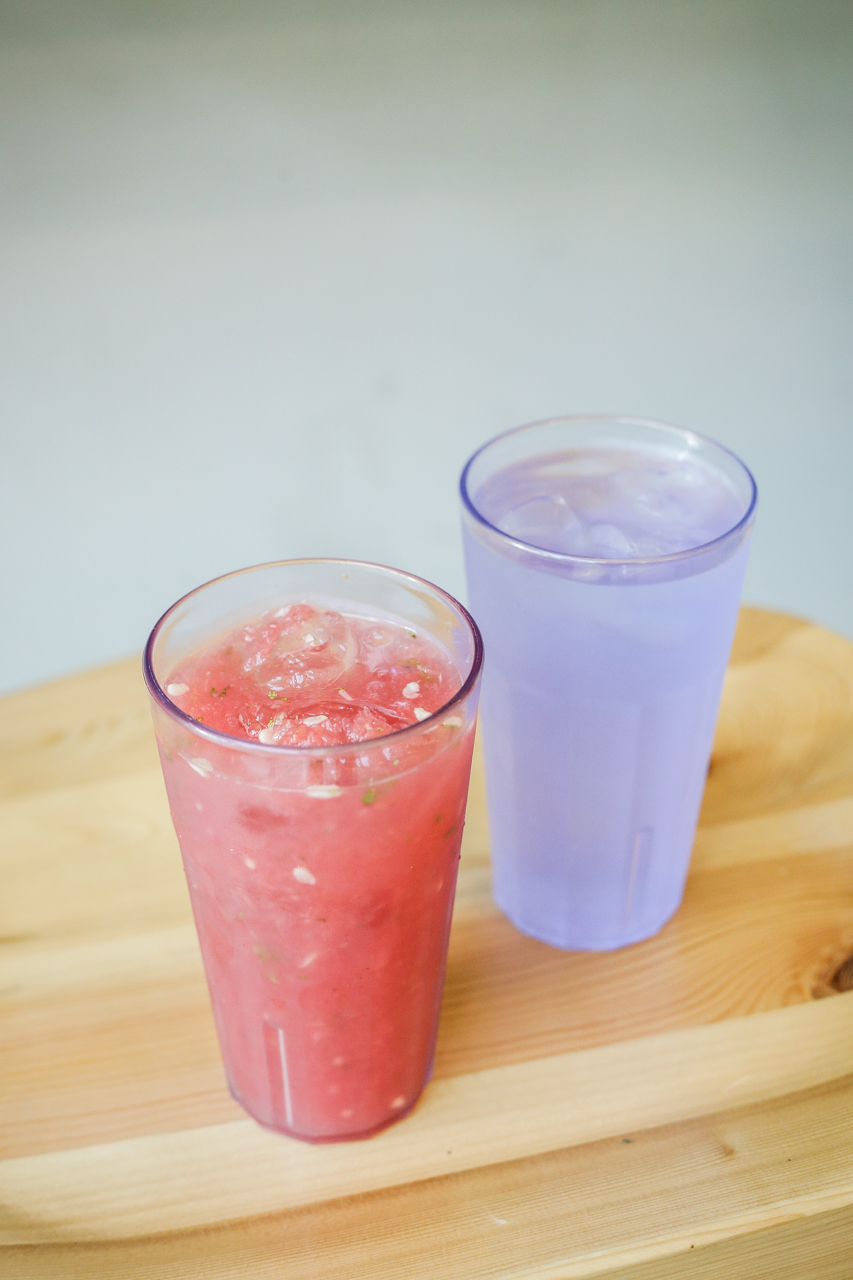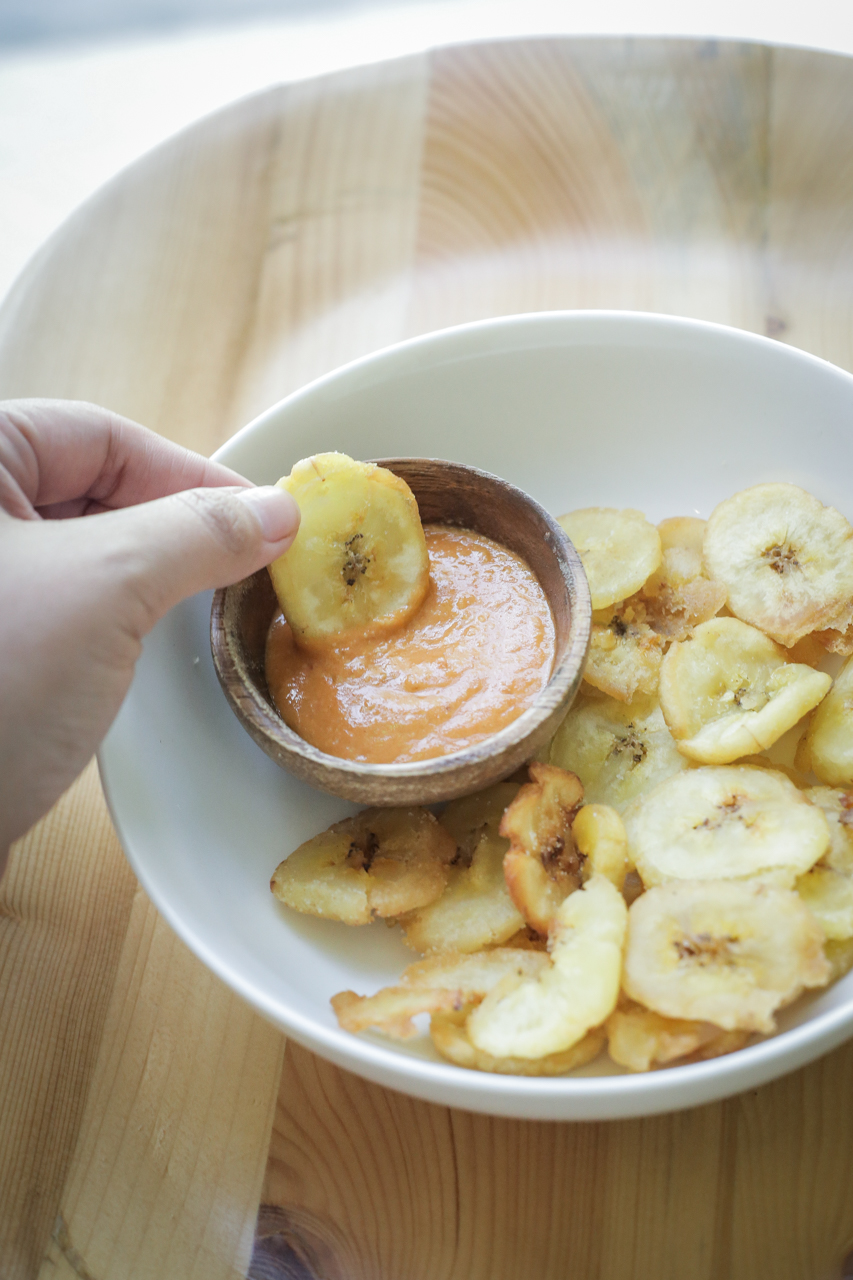 There's also something for vegetarians in the form of their mushroom monggo kare-kare. Although nothing quite beats the real thing, this might be the next best thing if you're avoiding meat. The nutty flavor characteristic of kare-kare is a little more subdued, obviously because of the choice of protein, but it's not bad. After all, it's not everyday you see a meatless adaptation of kare-kare.
If you feel like you still need a stronger kick of flavor, Berde has their homemade hot sauces. One's a vinegar-based sauce with chilies, while the other is a 12-day fermented sriracha. And if it gets too spicy (that sriracha is really something), you can down a refreshing glass of Minty Melon or Blueko. The Minty Melon is a summery red juice made of watermelon, with a hint of calamansi and mint. The Blueko, on the other hand, is coconut juice tinged with the essence of blue ternate flowers.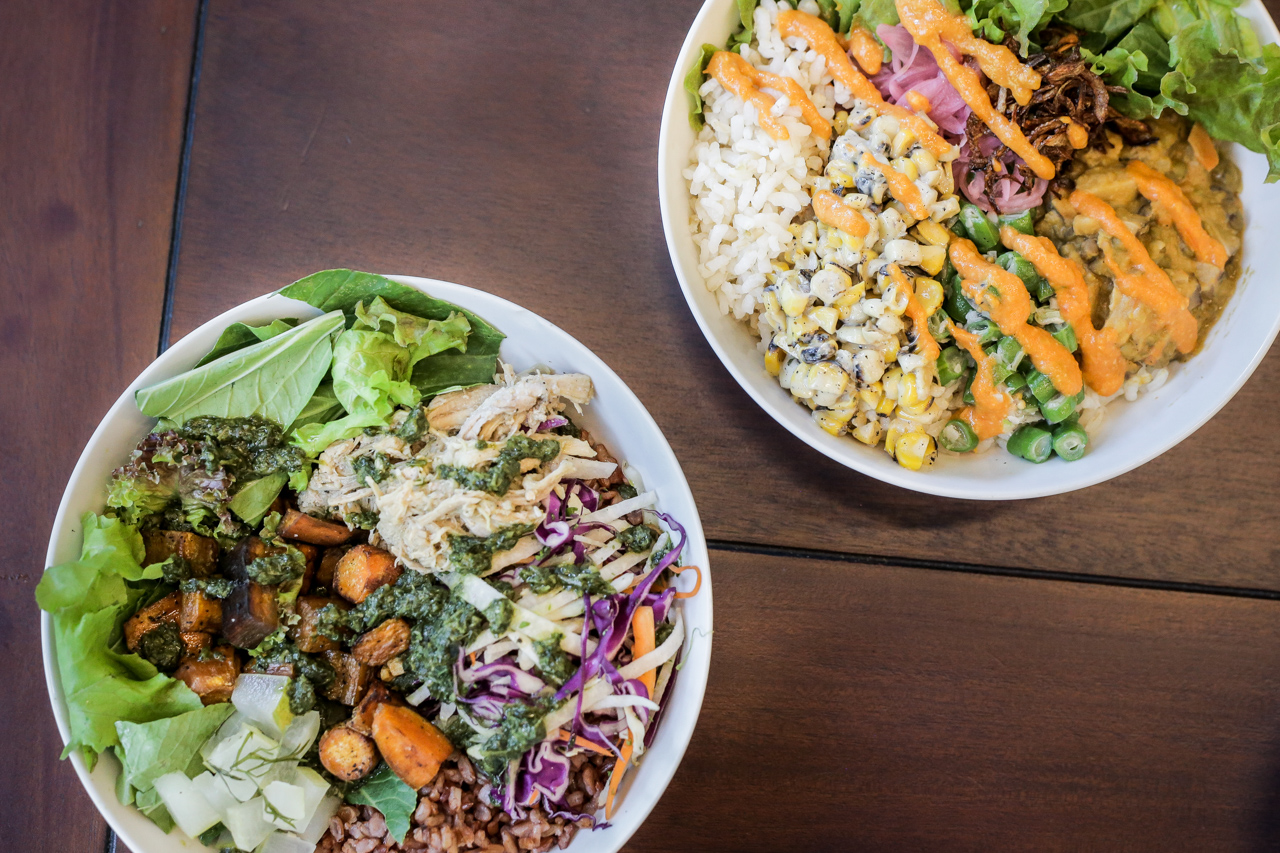 Berde's not just meant for lunch or an after-work dinner. Because the aim is to really help people switch to healthier eating habits, they also have chips you can munch on at your desk—made of saba, you can eat it on its own or dip them in Berde's signature red sauce.
Writer: PAULINE MIRANDA
PHOTOGRAPHY DANICA CONDEZ