Would you wear a dad bod fanny pack?
Meet the Dadbag, a functional strap-on beer belly
Sep 22, 2017
Warning: This article may (or may not) contain gross content—depends on how you see an exposed, hairy belly that isn't that fat, but isn't fit either.
Behold the Dadbag, a wearable ode to all the hard-earned dad bods out there.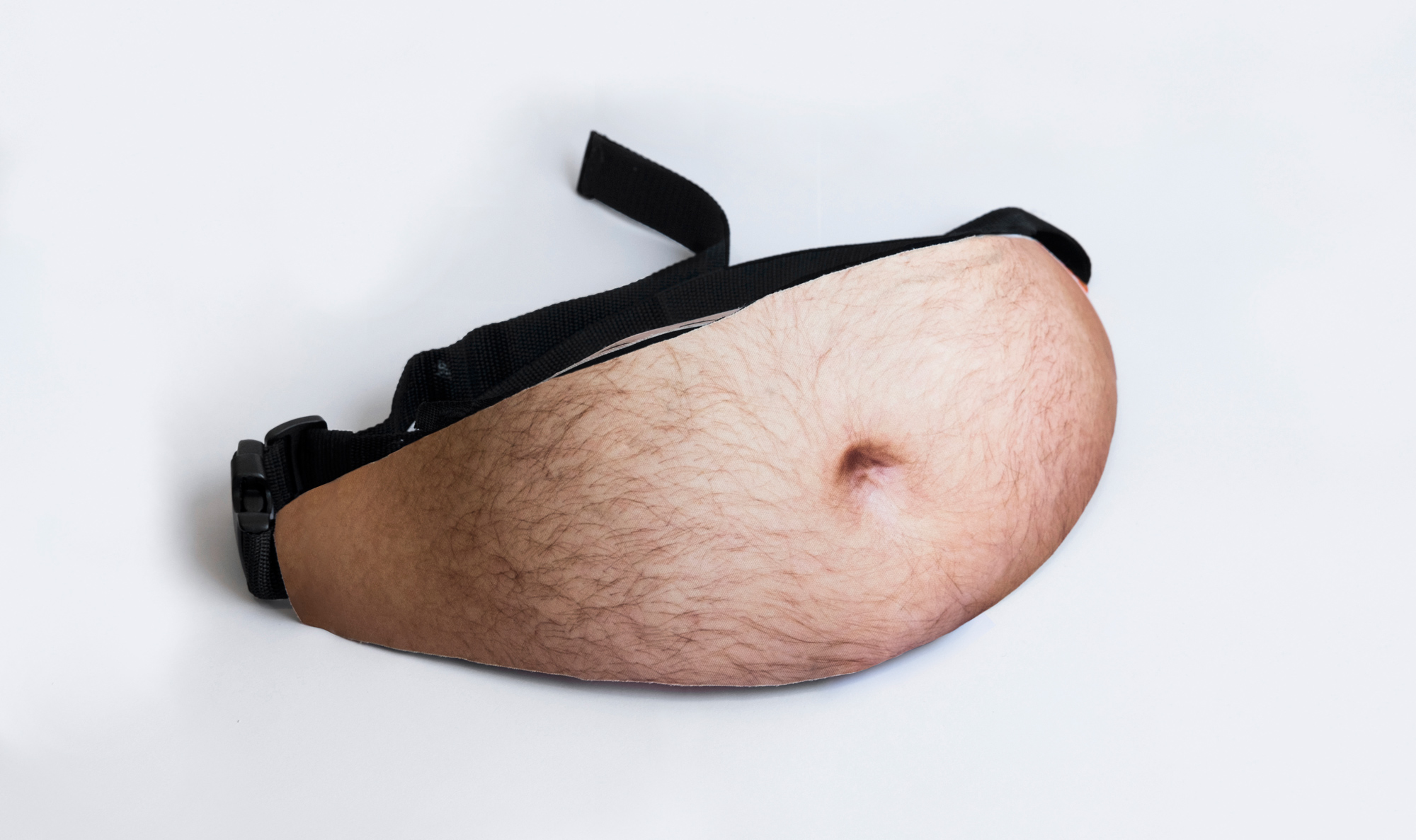 lt's a fanny pack that resembles a mid-sized beer gut—perhaps the distinctive characteristic of the dad bod, a phenomenon that became popular in 2015.
Bustle came out with a primer on the dad bod the moment it went viral and here's what we found out: 
"The dad bod is a nice balance between a beer gut and working out. The dad bod says, 'I go to the gym occasionally, but I also drink heavily on the weekends and enjoy eating eight slices of pizza at a time.' It's not an overweight guy, but it isn't one with washboard abs, either."
lt

's 

"[t]hat gray zone in between fit and fat that your dad has been in for your entire life."
The word has been officially on Urban Dictionary since 2009
The term is body-positive, meaning it doesn

't intend to shame anyone. In fact, "it embraces—and indeed, celebrates—not perfection, but rather the lack of it."
In spirit of celebrating the dad bod, some enterprising genius came up with the Dadbag and the internet has gone wild ever since the product's site went live.
Although it actually isn't available yet, the person behind the Dadbag has already unveiled the product's different designs: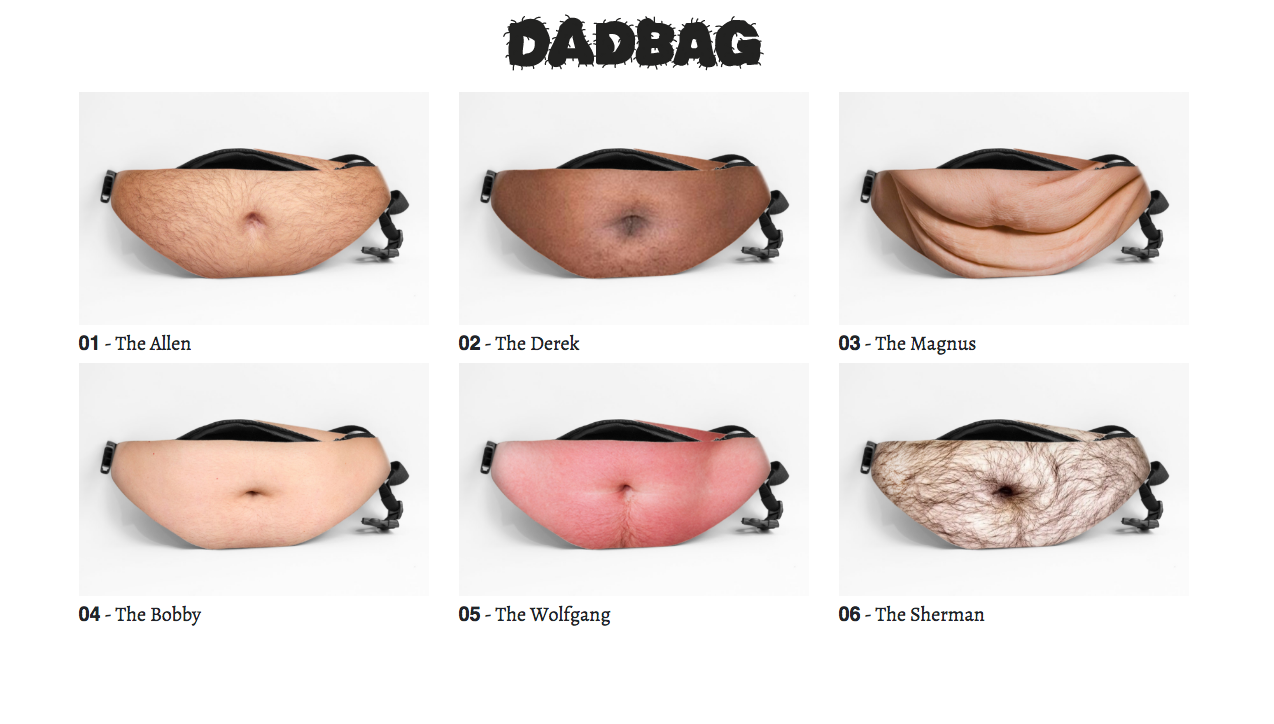 As for when the public can get their hands on the Dadbag, we'll just have to wait. According the its official website, "The Dadbag is not yet available. Please subscribe to our mailing list below to be notified as soon as we launch." 
Honestly, we don't even know if this is a hoax or if the product is for real. But we're really hoping it is—this is the internet's next hot #BOTD (bag of the day). 
In the meantime, those interested in updates about the Dadbag can follow its Instragram account. Dibs on The Magnus, by the way.
Photos courtesy of Dadbag.com
Read more:
This is what happens to your body when you eat fast food daily
How to keep fit and healthy during the rainy season
How to hack health in the corporate world
TAGS: accessories bags body positivity body shaming dad bod dadbag fanny pack fixture nolisoliph