What does it take to change a country's reputation from shady to wholesome? Well, this thirst-quenching franchise all the way from Macau seems to think the answer lies in milk tea.
Macao Imperial Tea House is an established milk tea franchise with over 200 branches in Macau, Vietnam, China (Shandong, Beijing, Inner Mongolia, Shanghai, Jiangsu, Hainan, Guangdong, Fujian, Jiangxi, Hunan, Sichuan, Guangxi, Anhui, and Guizhou), the United States, and Canada. It was created in hopes of converting Macau's reputation as a center for gambling and other red-light district notorieties to that of a place to get the perfect milk tea.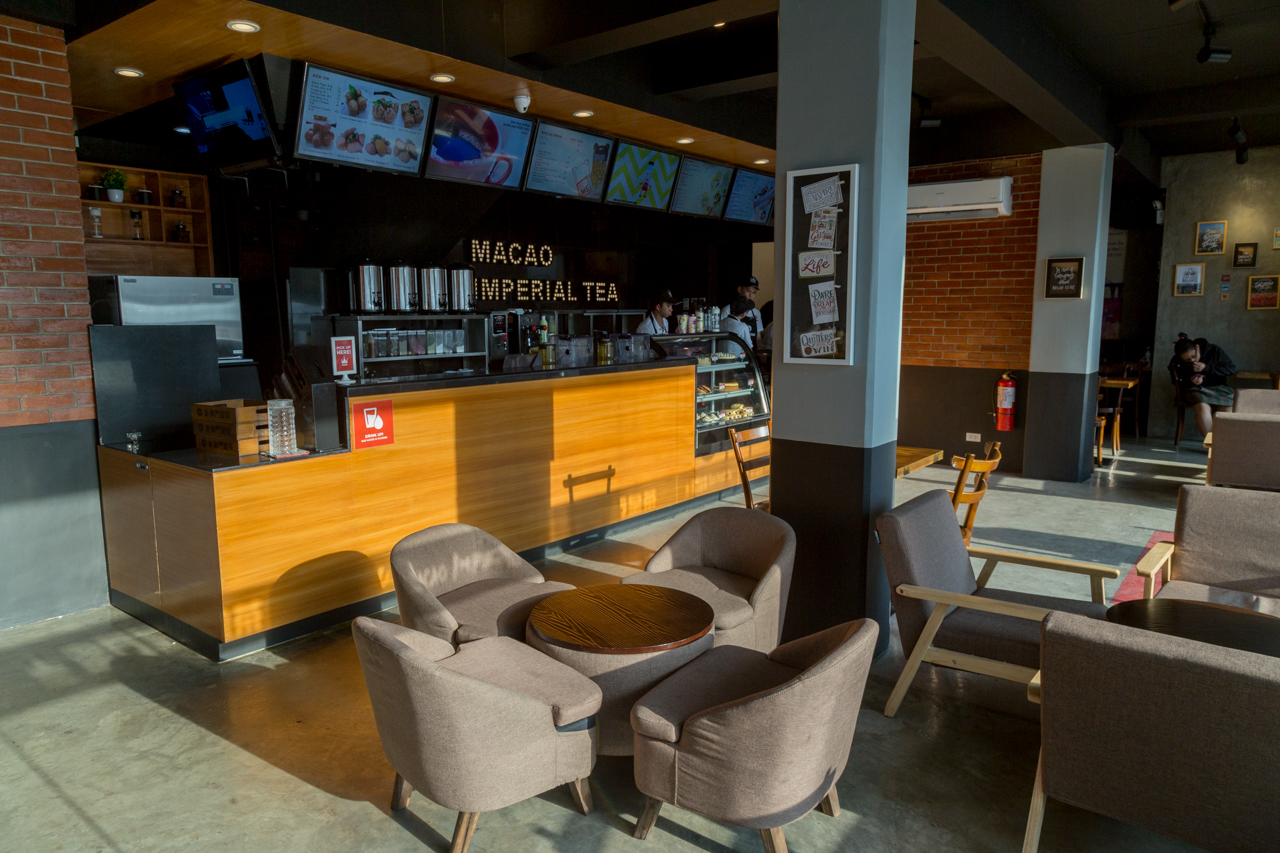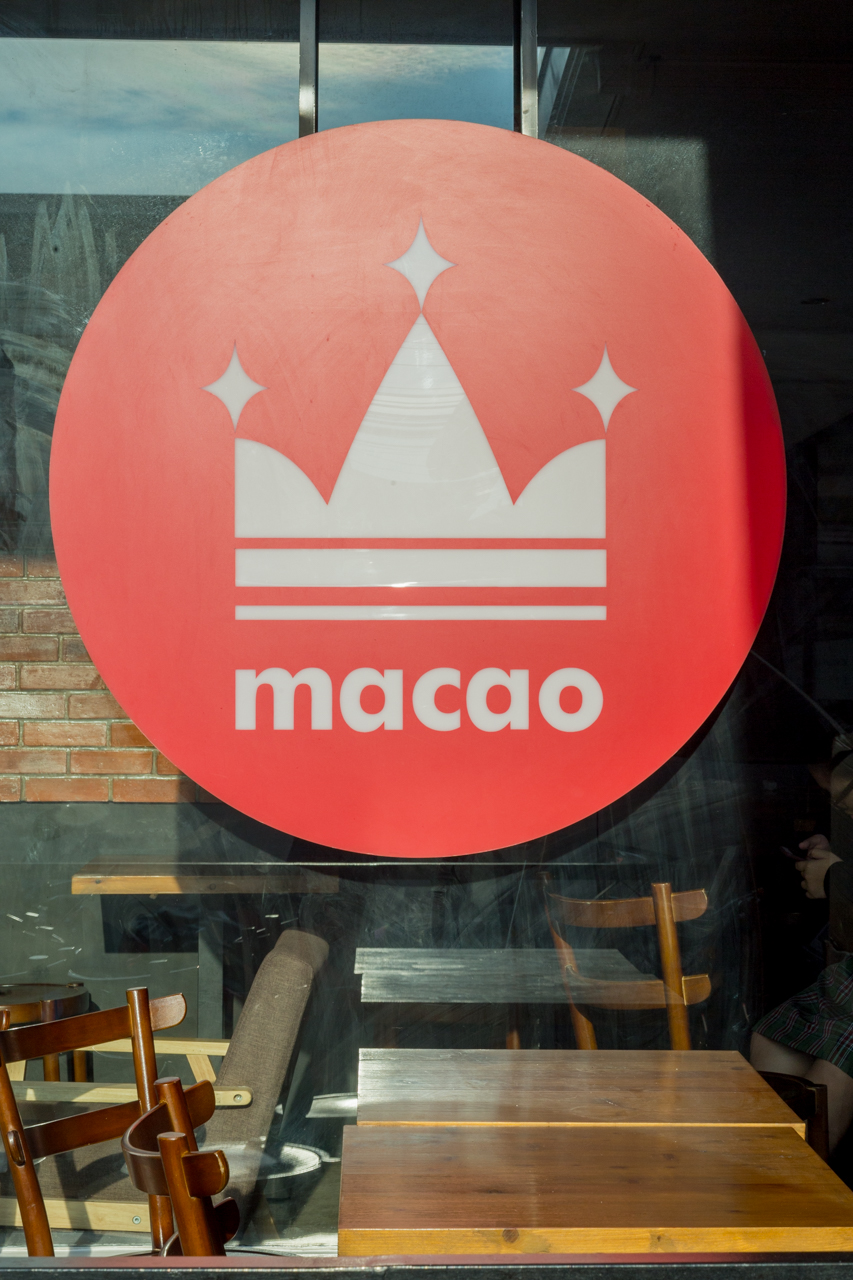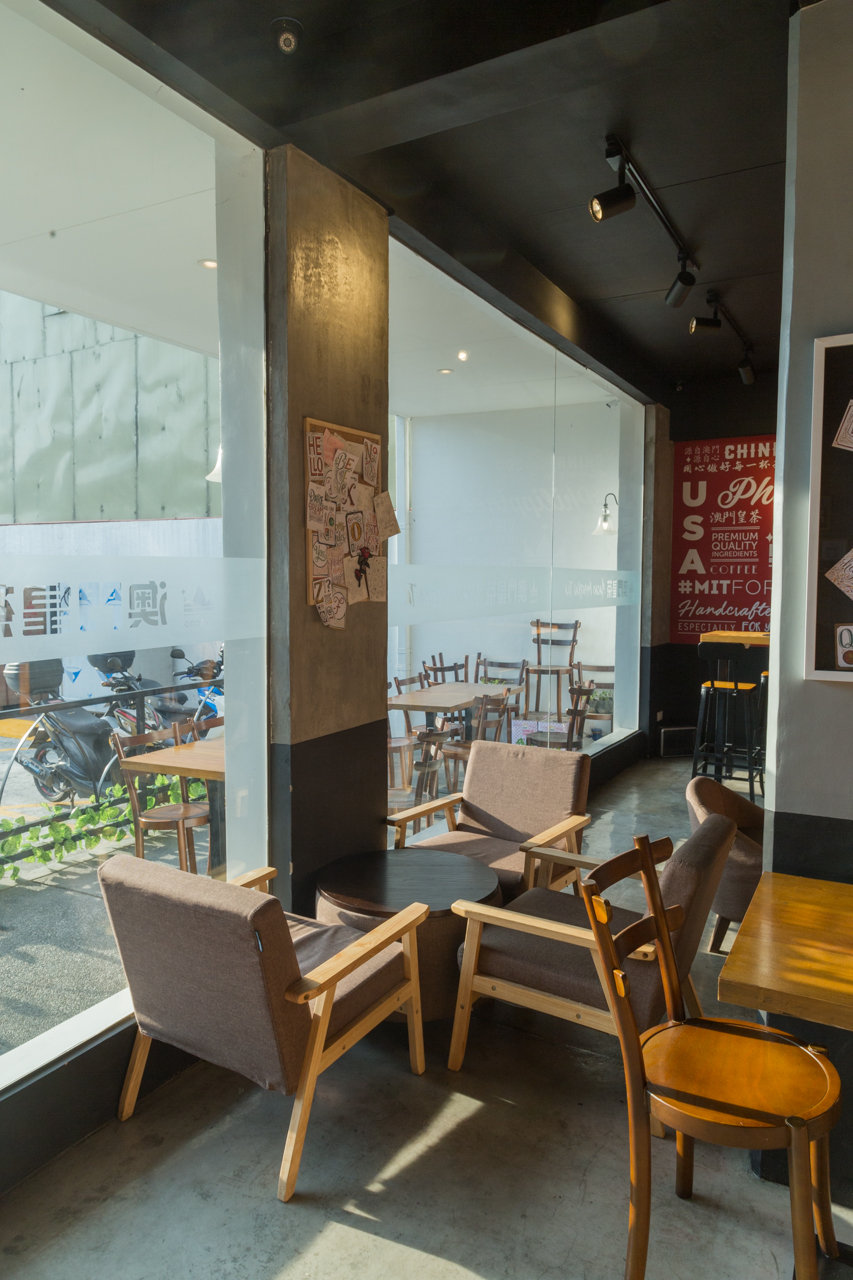 Branches here in the Philippines have a consistent student-friendly, hipster cafe vibe. Customers can enjoy al fresco dining and industrial-but-cozy interiors. Their menu is filled with freshly brewed tea, gradient sodas, classic milk tea concoctions, and hand-crafted cream cheese milk tea.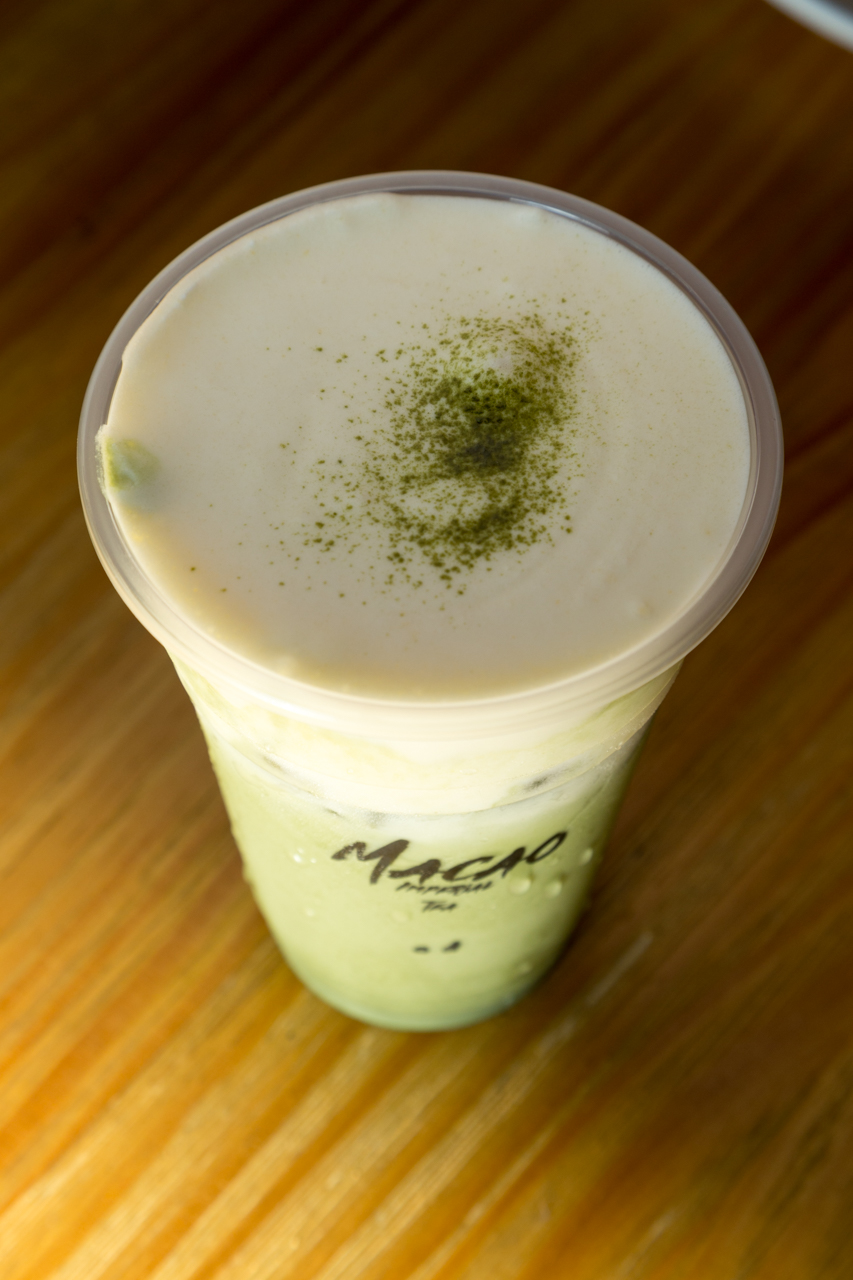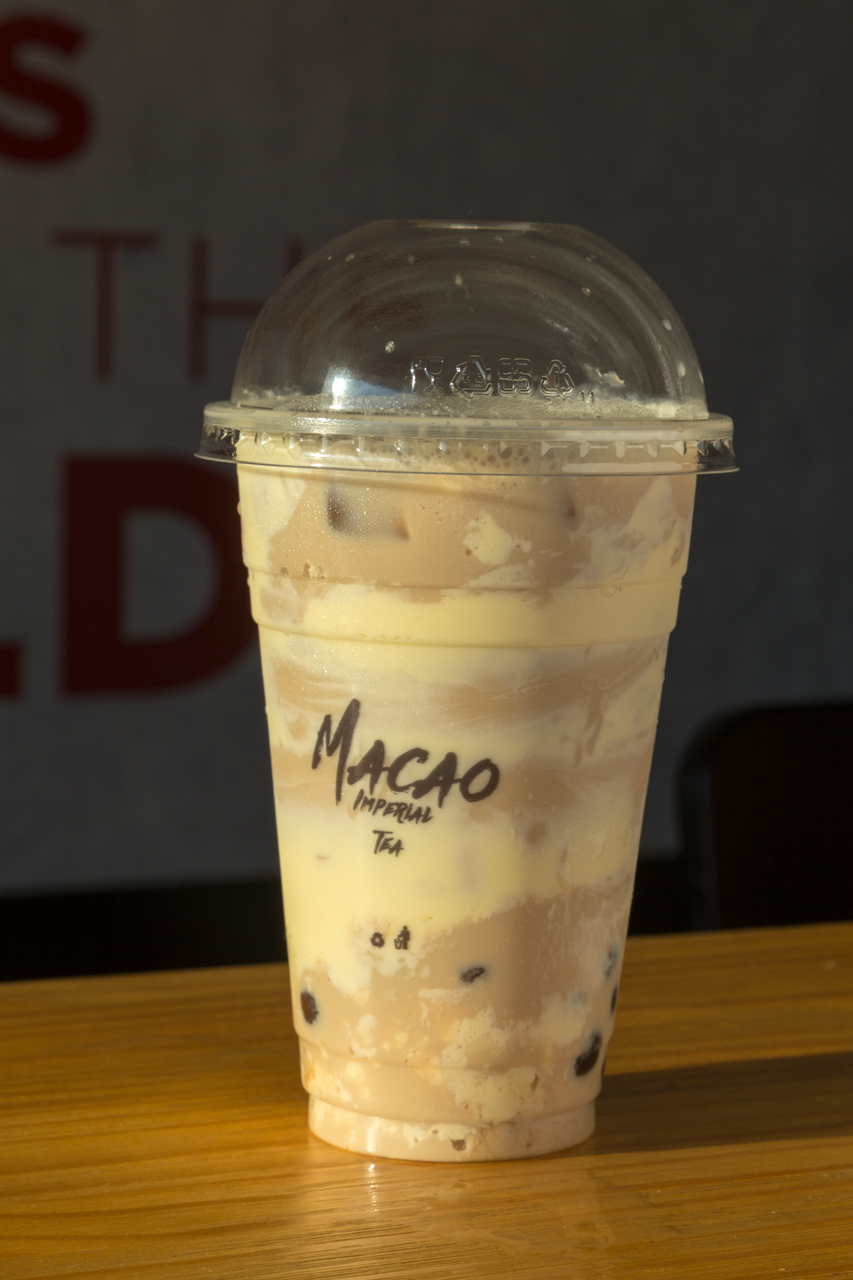 To their credit, they really do live up to their claim that each drink is "especially made for you and for me." They brew a fresh batch of tea for their milk tea and iced tea drinks every day. They also make their own cream cheese and chestnut cream in-house, giving that unique taste and homemade quality to them. The resulting milk tea concoctions are rich and sweet without being too thick, watered down, or tooth-rotting. There's also something to be said about the quality of the ingredients used in each drink, flown all the way from Macau.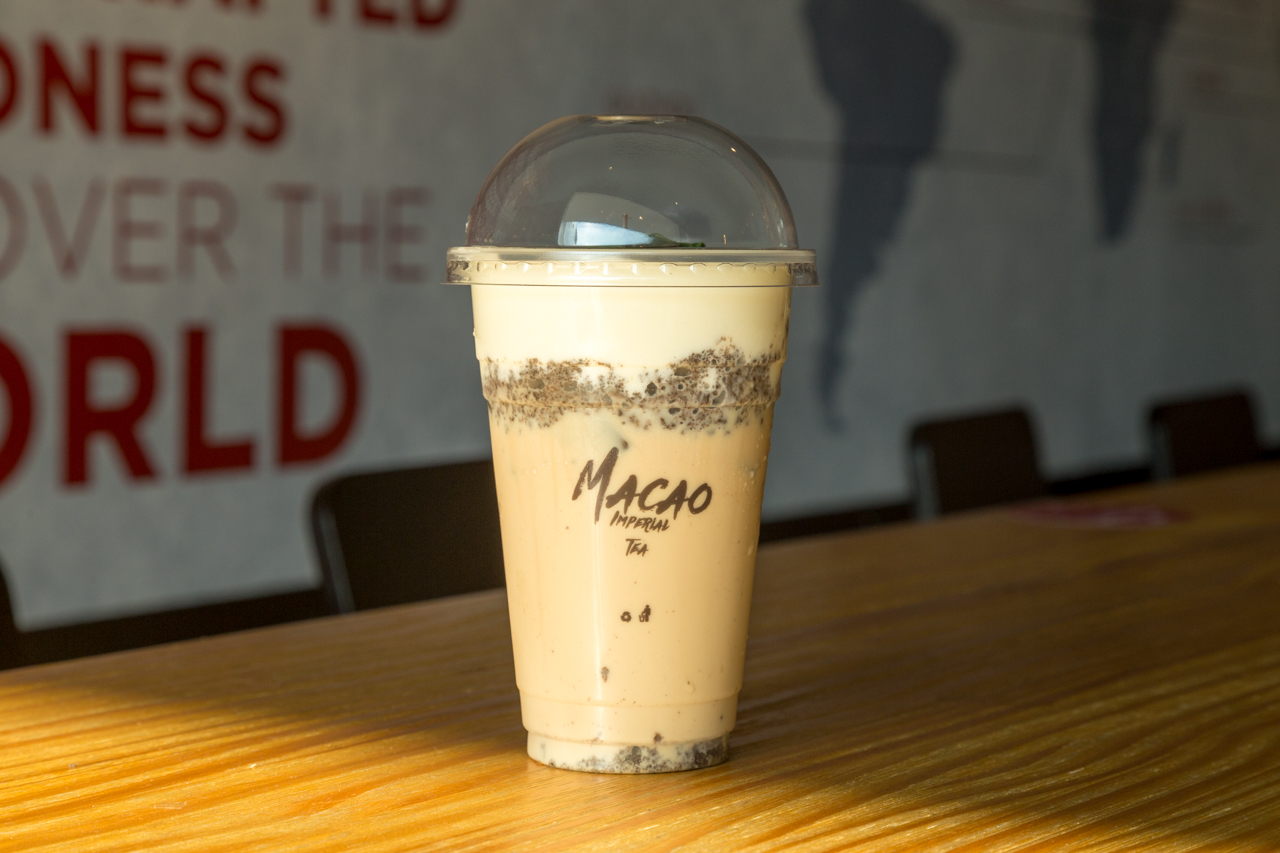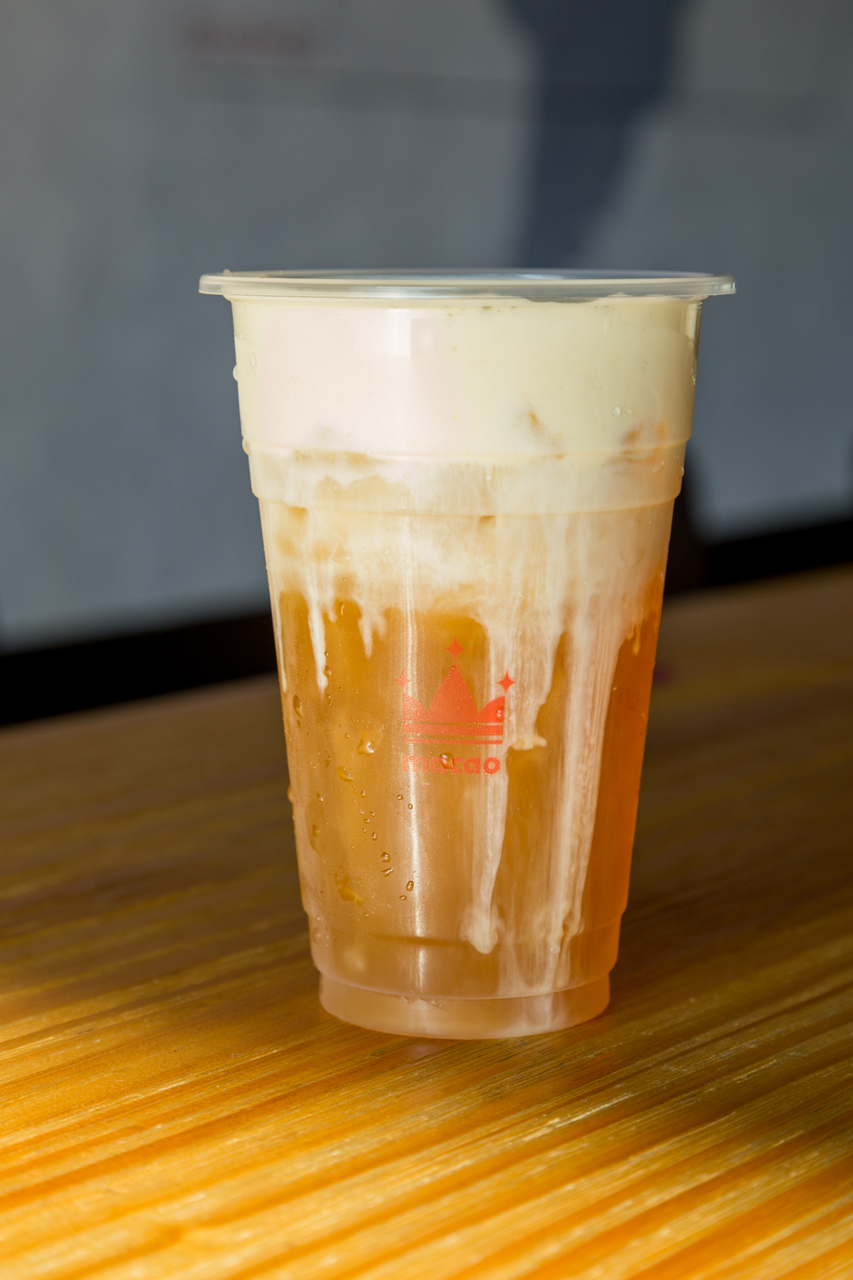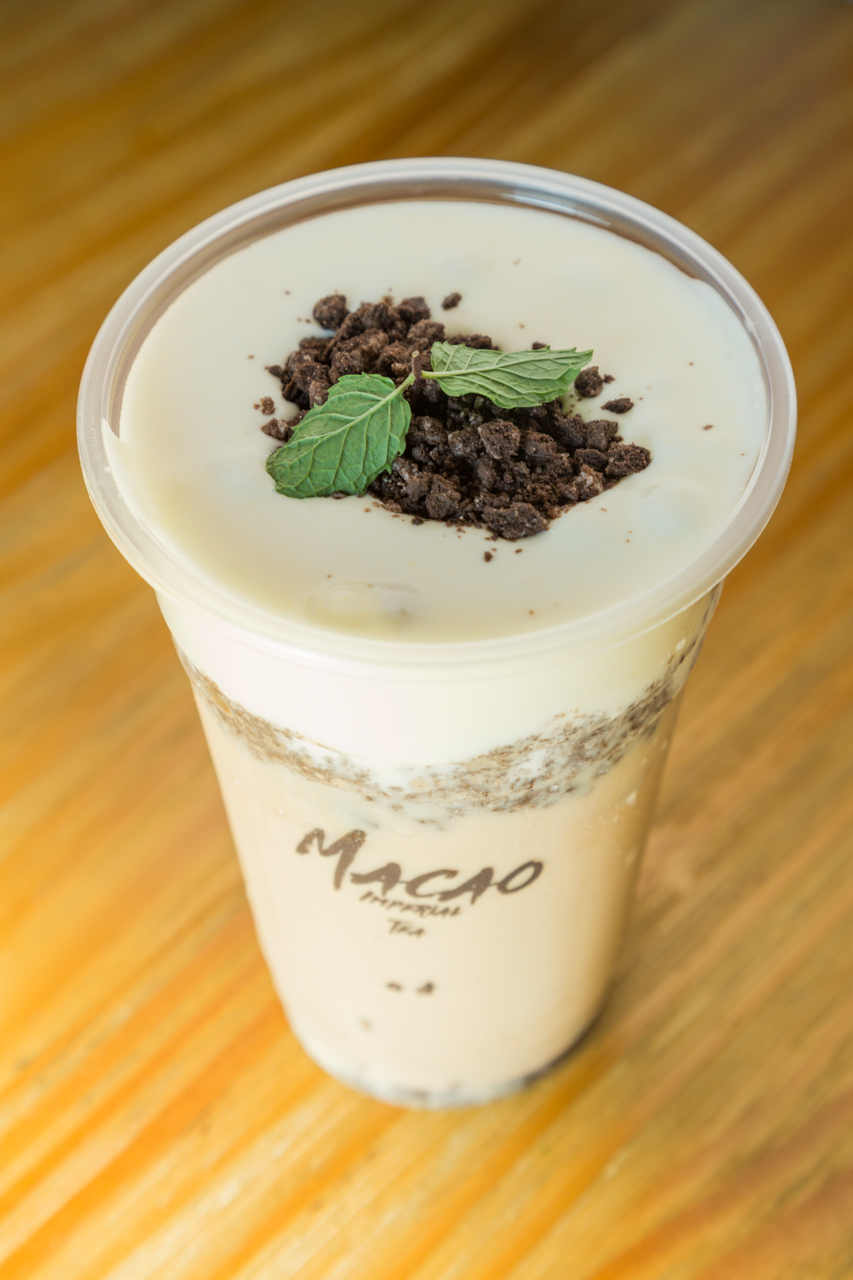 The specialty drink that has them on every couple's to-do list is the For You and For Me. Originally, this milk tea in tandem used to be called 13 and 14 which meant forever in Chinese culture. When they opened their branches in the Philippines, they chose to rename the special item For Him and For Her to make it more relatable for Filipinos. But then, they wanted to be inclusive for LGBT couples. Thus, we have For You and For Me.
For You is the strawberry milkshake to For Me's caramel macchiato. The macchiato is also a special blend made in-house.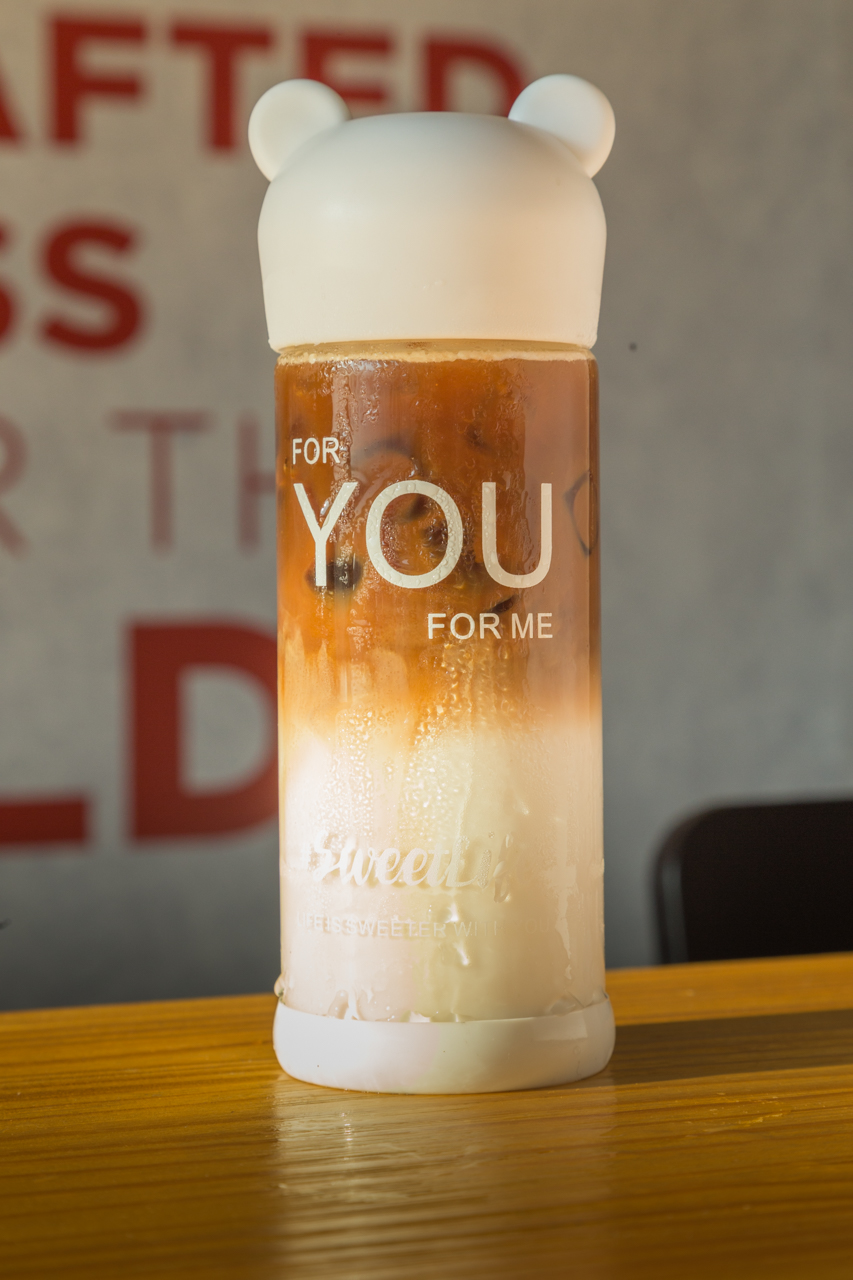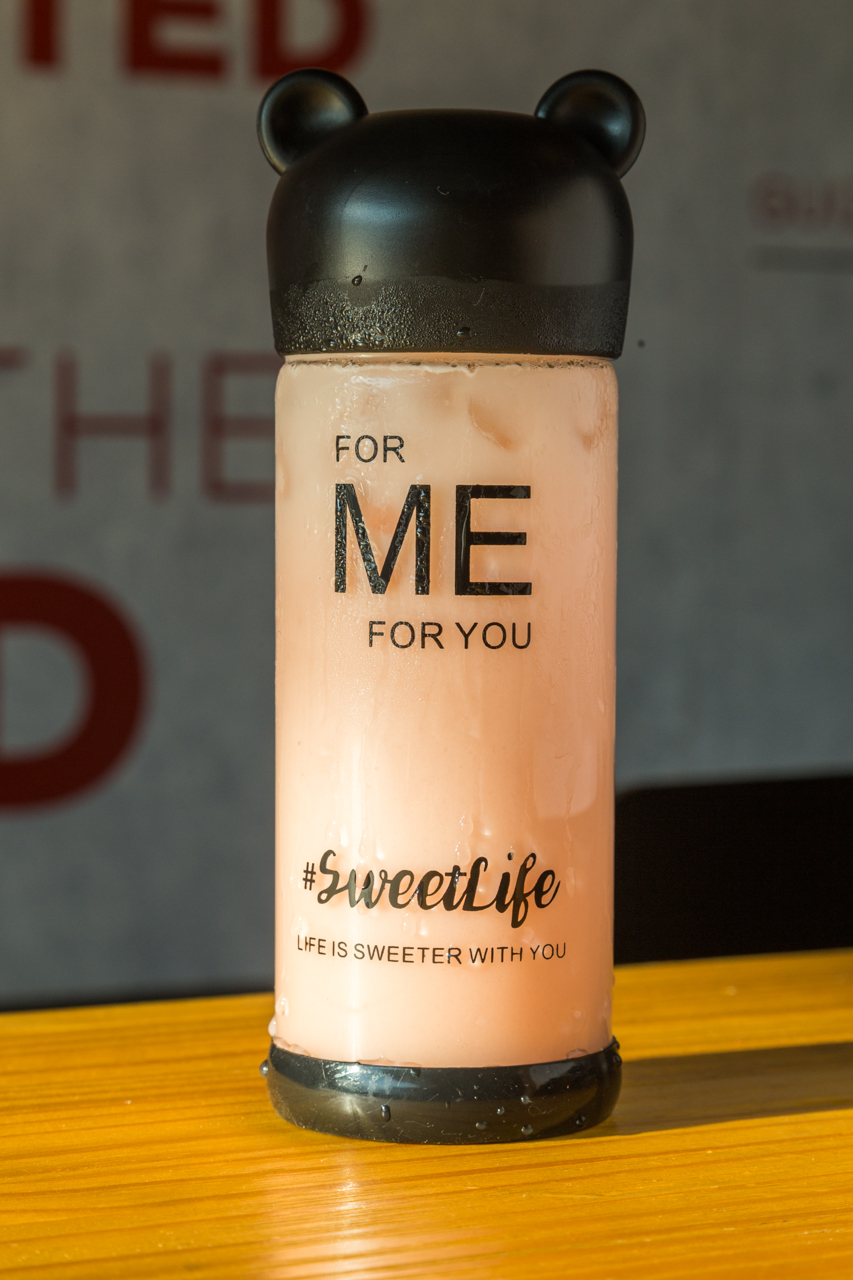 Did I mention that they're serving a cherry blossom soda with actual cherry blossoms in it? Yes, actual cherry blossoms. How did they find a supplier that provides them with Japan's most sacred flower—the desecration of which can actually land you in jail? The manager won't tell. The soda's good, though. It's sweet with an aftertaste of saltiness in the end, and it makes for a fashionable drink, too, with its millennial pink hue.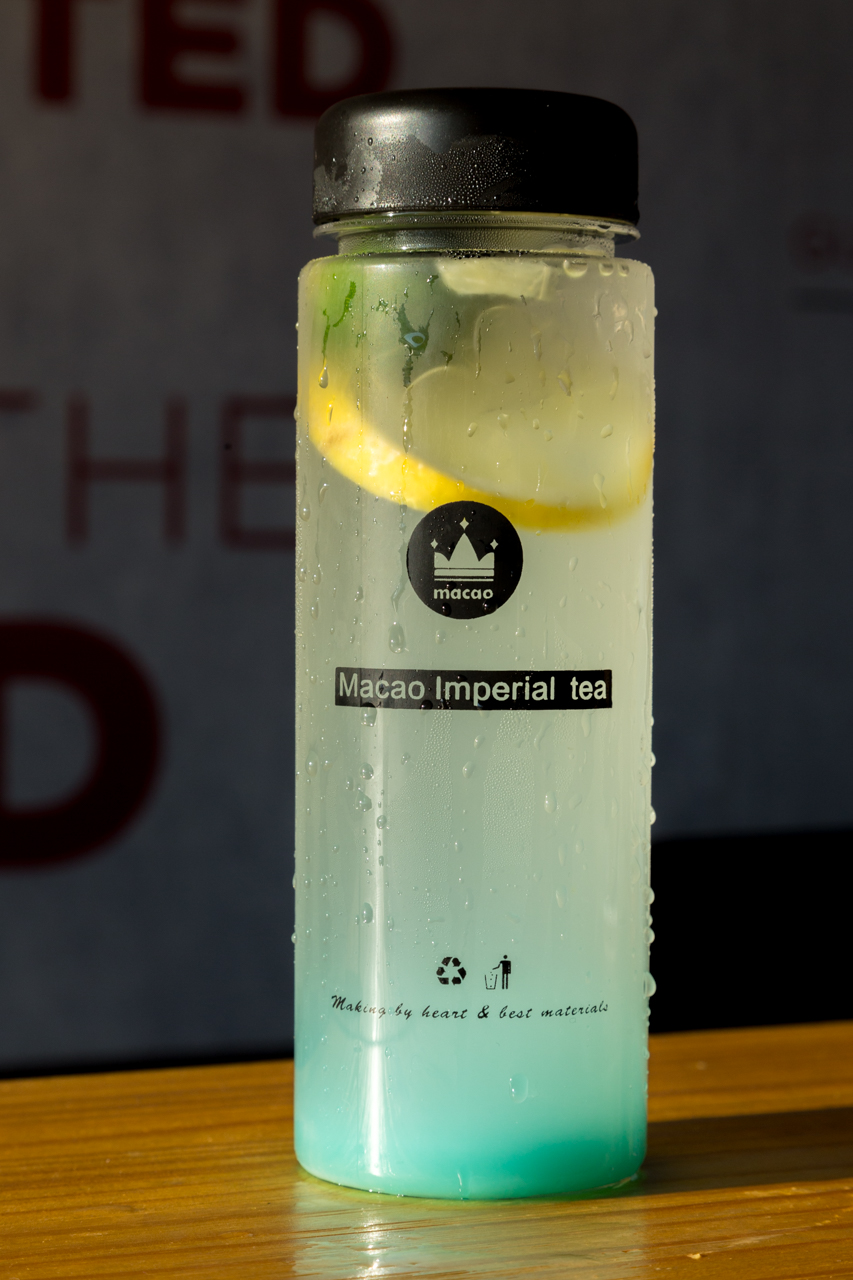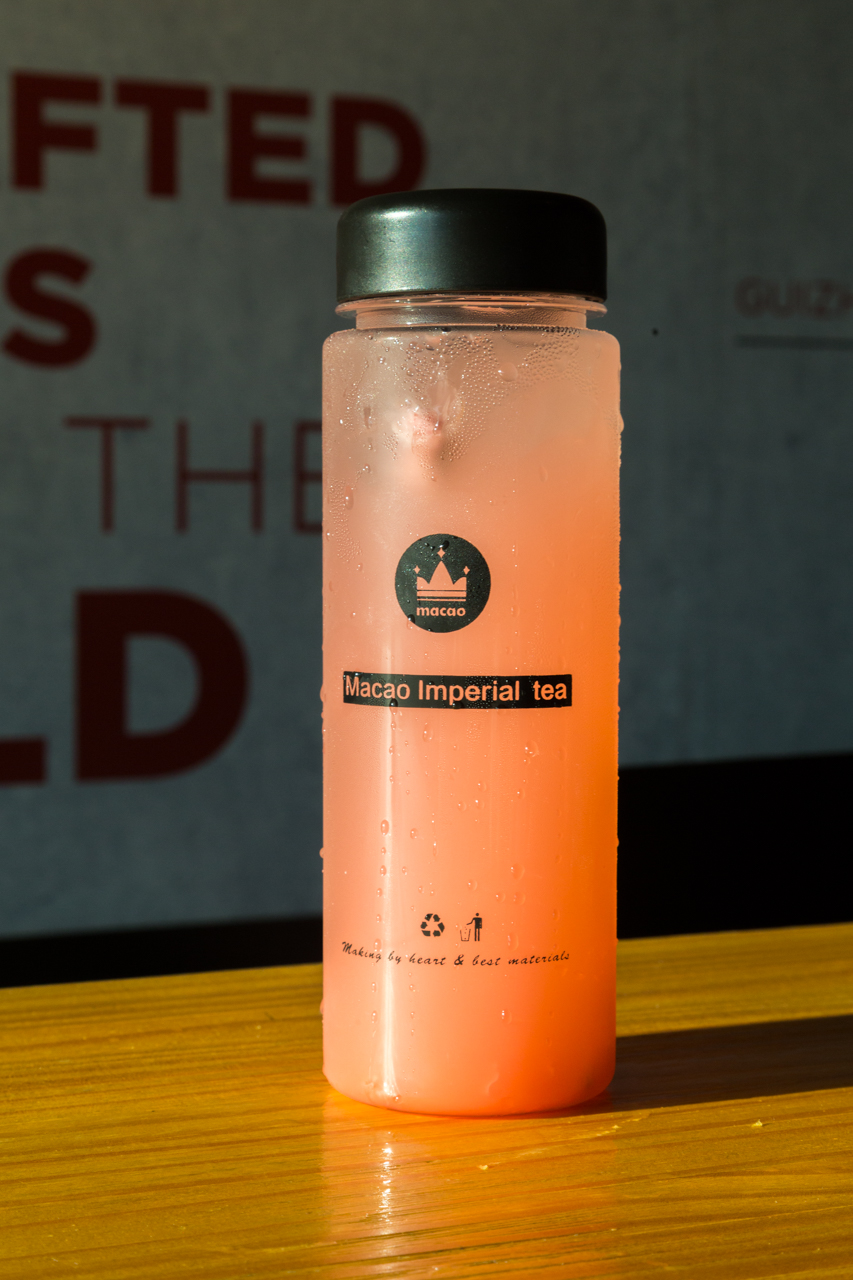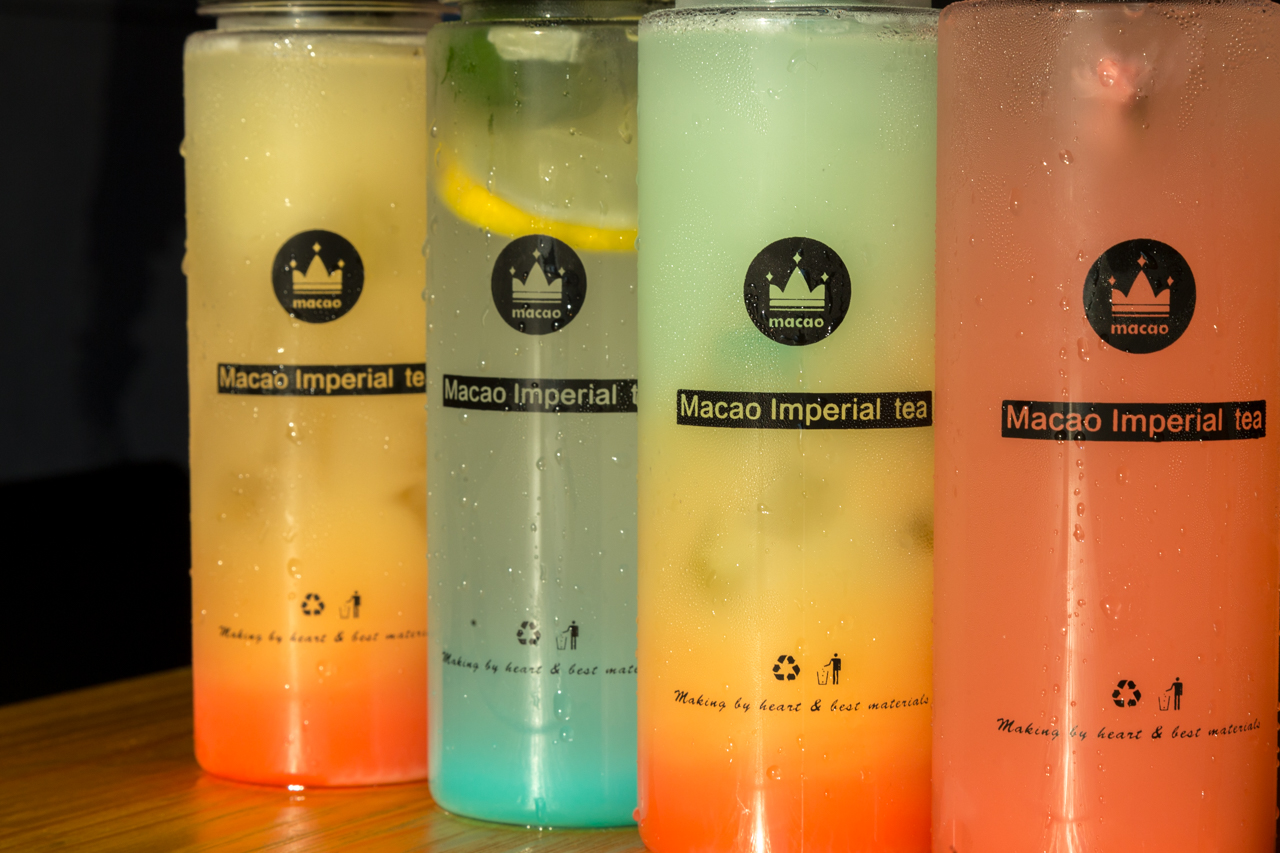 The number one thing that I loved about this tea house though were the bottles. Their specialty drinks are served in bottles with a distinct look and a practical design. They're reusable, they don't leak, and they're incredibly adorable. Especially the For You and For Me bottles, which have Mickey Mouse-like lids.
Read more:
Wonderland-themed tea salon figures out the blend for coffee-less cappuccino
There are millions of possible milkshake combinations at Shakeaway
Kelis finally shares the secret to her milkshake that brings all the boys to the yard
Writer: ANTHEA REYES
PHOTOGRAPHY NICCO SANTOS