Although this diet concept is not entirely new, a lot of people who are looking to stay fit are relying on the wonders of going on a ketogenic diet. For the uninitiated, a keto diet is known for being a low-carb diet, where the body produces ketones in the liver to be used as energy.
When we eat something high in carbs, our body produces insulin and glucose. Our fats are set aside and stored since glucose is used as the primary energy. The keto diet proves that by lowering your carb intake, the body will be reduced to a metabolic state called ketosis. Think of it as starvation of carbohydrates rather than starvation of calories.
To get you started with Keto, we found these good places to try:
Gourmet Gypsy Art Cafe
25 Don A. Roces Ave.,
Diliman, Quezon City
662-0880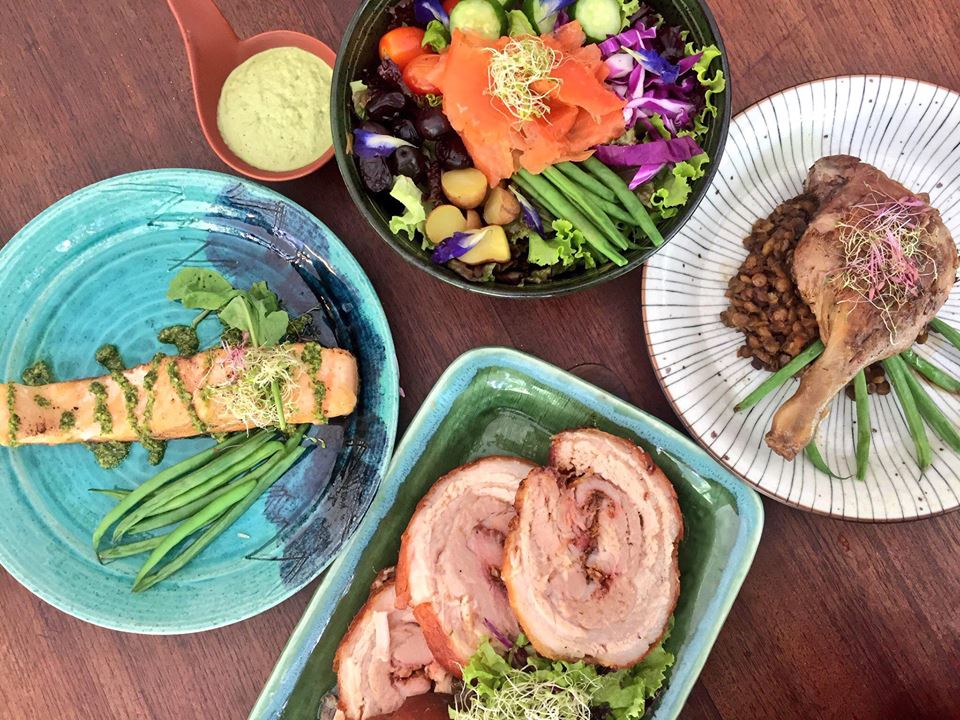 Chef Waya Araos (formerly of Kiss the Cook in Maginhawa) is the proud owner of this house-turned-restaurant in Quezon City. Gourmet Gypsy Art Café is a quaint food space that was perhaps built for the free spirit but will have anyone with a diverse palate enjoy as well. Their worldly menu (they have Mediterranean, Vietnamese, Mexican, and Italian fares to name a few) is keto-friendly, so you don't have to worry about disrupting your diet. Our picks? The Keto Laksa and sugar-free Brazo de Mercedes. You can see their full menu here (note that only the ones marked with an avocado are keto-friendly).
The Good Seed
3 Brixton St., Pasig City
0917 8474831
This vegetarian and vegan restaurant has a separate ketogenic menu for those who are on the diet. Offerings like their Creamy Broccoli Cheese, Organic Egg Salad, the Single Keto Pizza, and Keto Waffles are only a few from their otherwise extensive menu.
The Good Seed also runs the Thrive Ketogenic Meal Delivery Program, a 21-day program made for those who want to commit to a keto diet. For more information on how to start, you can visit their site here.
Ketogenic Diet PH
0916 4233628
[email protected]
Ketogenic Diet PH is another food delivery service making keto more accessible to consumers. You can choose from two different packages: Light Keto, which gives you 1,500 to 1,700 calories daily; and Extreme Keto, which gives you 2,000 to 2,300 calories daily.
Sugar Fix
24 Sct. Esguerra Ave.
South Triangle, Quezon City
0917 8879193
Diving into dessert territory, Sugar Fix offers cakes and pastries that are keto-friendly. They also have low-carb drinks like the Peppermint Mocha and Caramel Bulletproof Coffee. Seriously, where else will you see a Berry Shortcake that only has 5.9 grams of carbs?
KetoGo PH is an online bakeshop that delivers sugar-free, low-carb desserts (they exist!) to those on a keto or gluten-free diet. You can start by ordering a batch of their Cookie Dough Cheesecake.
Read more:
Ten healthy groceries in Manila
How many healthy meal plans can you make for a day in the mall?
Make no-cook soup and pasta-less lasagna
Writer: BEA LLAGAS