This upcoming photography exhibit explores the concept of place
The two-part exhibit runs from Mar. 23 to May 25
Mar 8, 2019
Ever wondered what's happening around you and the other side of the world?
A two-part photographic exhibition entitled Here/There happening this month attempts to explore the concept of place. According to organizers Tarzeer Pictures, the exhibit will "illustrate the authorship and interpretive power of the photographer to portray a sense of place: The place where reality and subjective perception are in concert, the place we come from and belong; the place we call home."
"Here" is an exhibit that will feature three Filipino photographers living in and around Manila while "There" is a photobook-zine that shows the contrast of Filipino photographers living and working abroad.
It's running from Mar. 23 to May 25, Mondays to Saturdays from 10 a.m. to 7 p.m at Tarzeer Pictures along Chino Roces, Makati. Entrance to the exhibit is free of charge. Check out the artist lineup here:
Here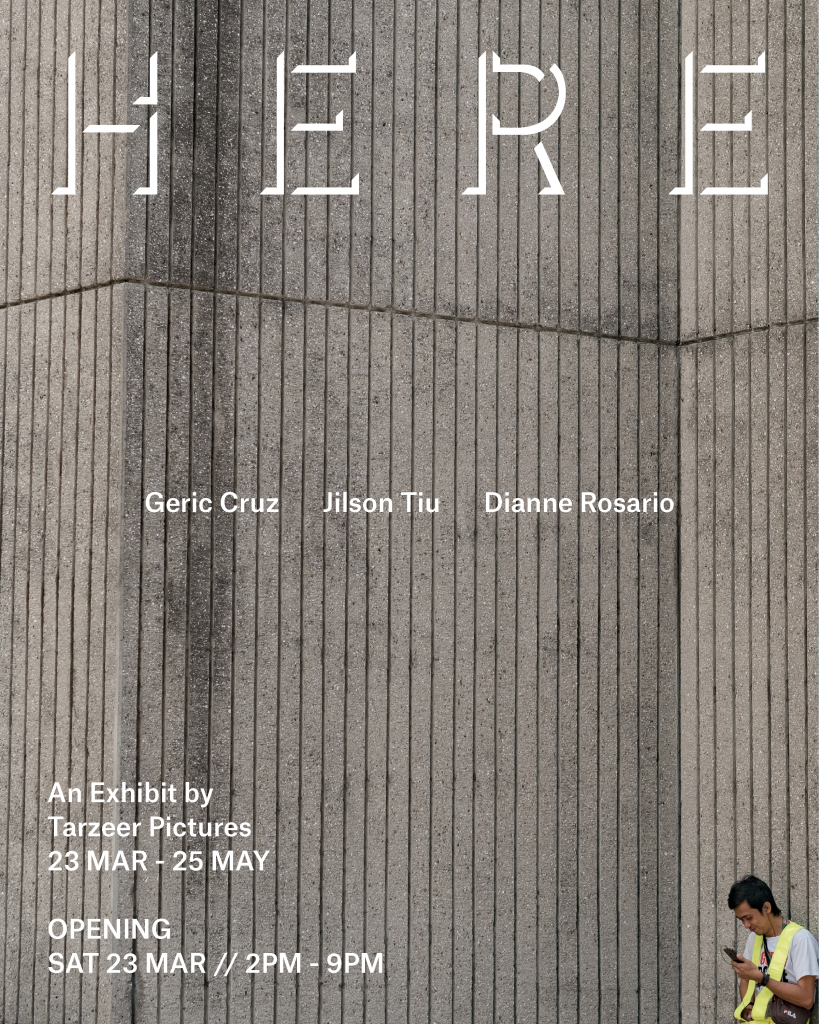 Jilson Tiu
"Loading"
Jilson Tiu's series depicts the city in a constant state of loading—where the fervor of perpetual movement is in reality thousands of simultaneous moments of waiting and pause.
Geric Cruz
"Langit, Lupa, Impyerno"
Manila Bay is where the city begins and ends. In Langit, Lupa, Impyerno, Geric Cruz highlights that place is as much a state of mind as it is a physical space: Imagination and confinement converge at the horizon, where possibilities and limitations collide.
Dianne Rosario
"Death by Drowning"
In Death by Drowning, Dianne Rosario photographs Laguna de Bay as a stage for birth, death, and rebirth. Exploring the relationship between nature and the community, the lake's water reflects the city's central contradiction: That what gives and protects may also take and asphyxiate.
There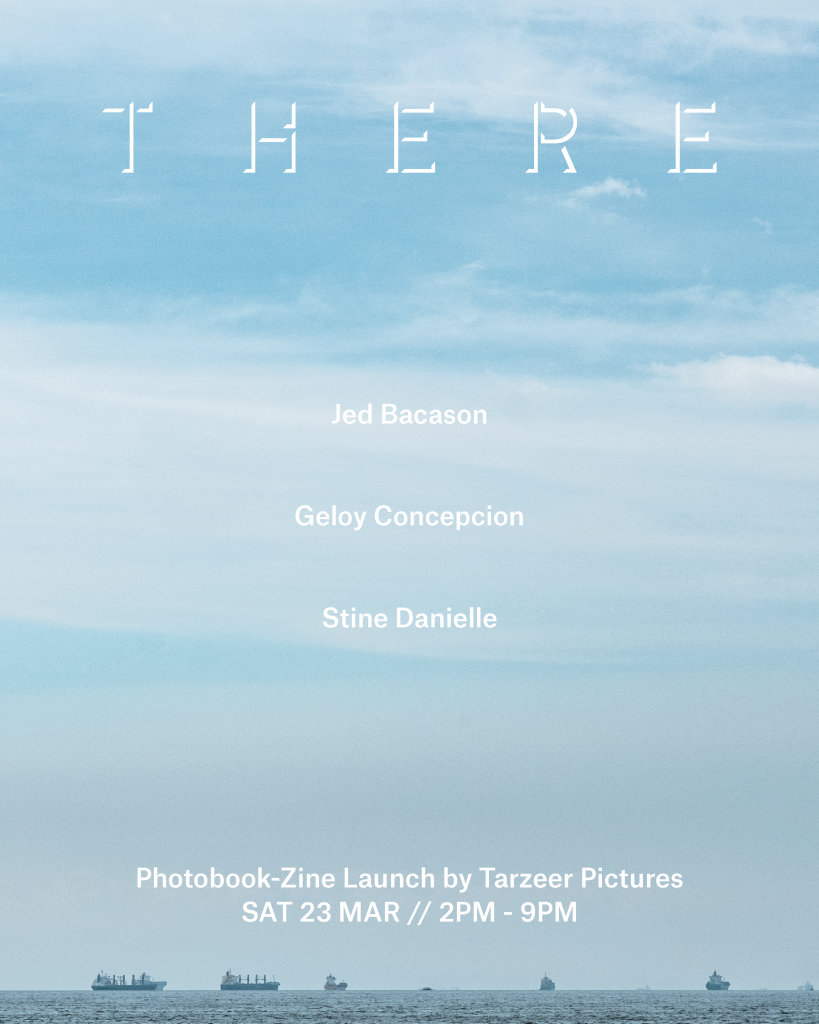 Jed Bacason (U.A.E.)
"Yellow Fields"
Jed Bacason investigates the contradictions interwoven into the sprawl of the Northern United Arab Emirates. Yellow Fields highlights the delicate balance between past and present, life and death, the otherworldly landscape and its unlikely echoes to his childhood home.
Geloy Conception (San Francisco, California)
"Legal Alien"
Geloy Concepcion describes the teeming worlds that exist within the home. Legal Alien explores the ways domestic spaces of family provide a sanctuary from the foreign.
Stine Danielle (Ontario, Canada)
"Nothing Happens Here"
Nothing Happens Here is a re-examination of the mundane contained in the everyday. A bittersweet portrait of suburban life in Mississauga, Ontario, Stine Danielle's work questions perceptions of home and draws attention to the minutiae often overlooked when the novelty of the unfamiliar fades.
Learn more about the exhibit here.
Photos courtesy of Tarzeer Pictures
Read more:
This exhibit is proof that women did not sit silently during WW2
For this artist, the Philippines' own Godzilla is the eruption of Mt. Pinatubo
Artist made labyrinthine paintings look light and calming in new exhibit
Read more by Jill Chua:
5 things to consider if you're planning to sell your art
This Filipina artist secured a spot in a prestigious art show in New York
TAGS: art city guide exhibit makati nolisoliph tarzeer pictures