"We're moving, so the house is a mess," cautions Patty Eustaquio. Clad in a blue dress when I meet her on a rainy morning in July, Eustaquio's small frame is as delicate as she is firm and authoritative. "Pablo, sit!" she commands the dog who, in an aggressively playful gesture of hello, attempts to eat my shoe. She rarely has strangers coming over at her house, mostly just friends, a group of three at most.
Beside us, two enormous blank canvases lean waiting on a wall; on another, there's neon cursive text which reads: "They stood in front of my only blooming shrub and hid the flowers." You could call the stillness almost whimsical in a sense. Save for her dogs whose unrestrained frenzy contrasts the general feeling of a frozen time, you'd think this was a gallery housing memory, made material. "It was never arranged like a typical house in the first place," explains Eustaquio. "We're not formal people, we can't live with all the nice things we pin in Pinterest; I don't have the attention span for it."
If we try to consider it, there are certain things that bind our interest in most artists: their knack for breaking apart convention, their jolting ways of seeing things, and, in this case, their distaste for furniture we usually revere as nice. We'd be apt to think that art is always going beyond the normal; yet even past the fascination enjoyed by Duchamp's Fountain or Warhol's works, high art is still prey to a host of unrecorded standards—conventions that Eustaquio seems to challenge with her craft.
Winner of the Ateneo Art Awards in 2009 and recipient of the 13 Artists Award from the Cultural Center of the Philippines in the same year, Eustaquio has likewise exhibited her works to a global audience: in the Singapore Art Museum, Valentine Willie Fine Arts in Malaysia, Hong Kong Arts Center, and Tyler Rollins in New York. "What drew me to her as an artist many years ago was that she was fearless and smart," says Silverlens gallerist Isa Lorenzo. "Throughout the different media, her work is cohesive, consistent, and incredibly strong. You know you are looking at a Patricia Eustaquio."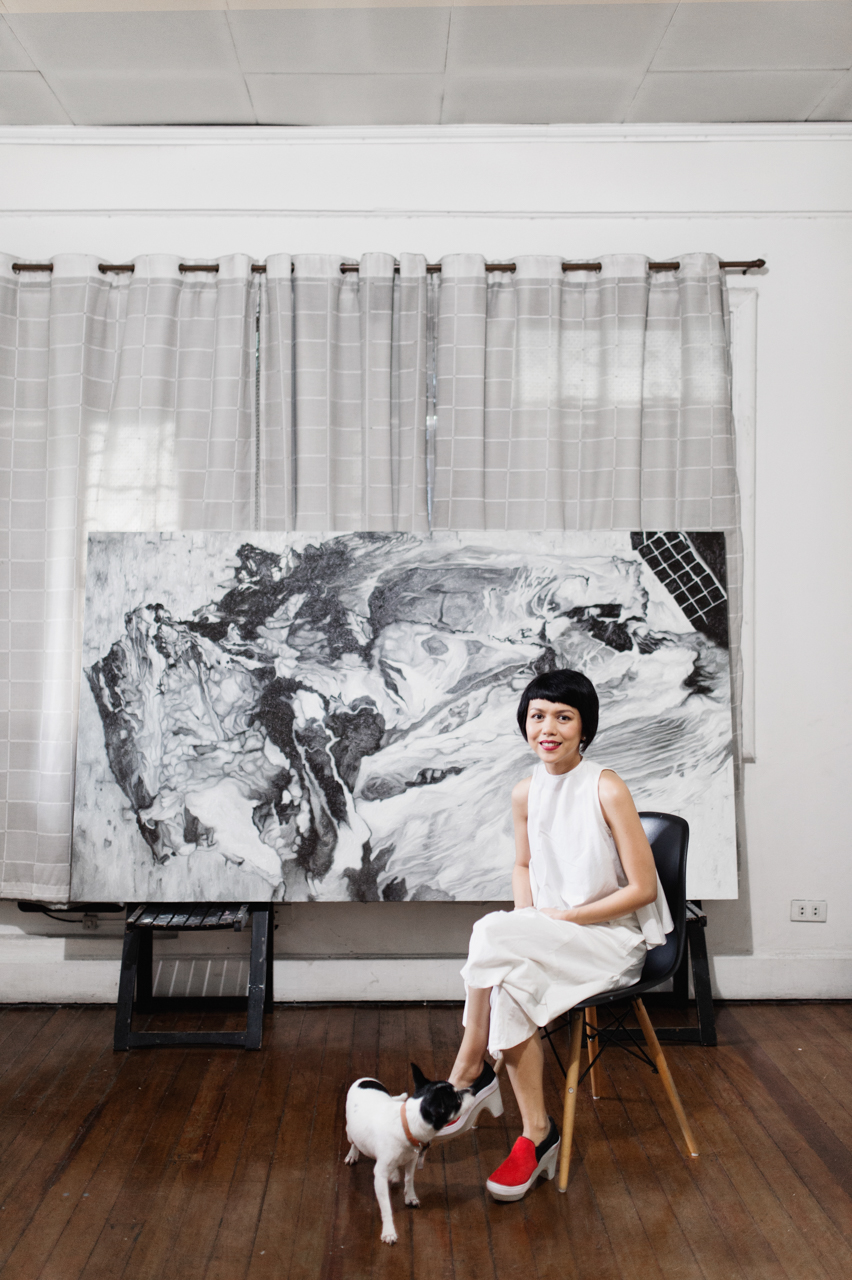 To celebrate materiality or even to subject it to critique, Eustaquio's pieces have always been culled from a host of homespun objects: plastic, lace, ceramics, and metal, to name a few. Fabric, of course, has figured strongly in the artist's previous foray into fashion. "[Her] predilection as a designer of clothes is important in understanding her," writes Patrick Flores, curator of the UP Vargas Museum. "It crosses the gaps between a feminine everyday life and an ethical zone in the art world: virtues of rationality and indifference to hand-made [and] labor-intensive things." While fashion, then, came only as a detour and the artist has stopped making clothes eight years since, Eustaquio persists in exploring art by way of cloth, and examining narratives formed from patterns and the work of hands.
"She meticulously fashions these delicate objects out of 'lowly' craft materials, which are often relegated to the 'decorative arts'," writes critic Donna Miranda on one of Eustaquio's previous shows—and while hierarchies still govern our perception of design and art, where music seems to have taken the first place while craft is, as Eustaquio puts it, "still a rung below to most people even 50 years after Warhol's Campbell Soup," her artworks have offered a subtle subversion of this line of thought. The artist shows how the undervalued material may likewise essay narratives more abstract.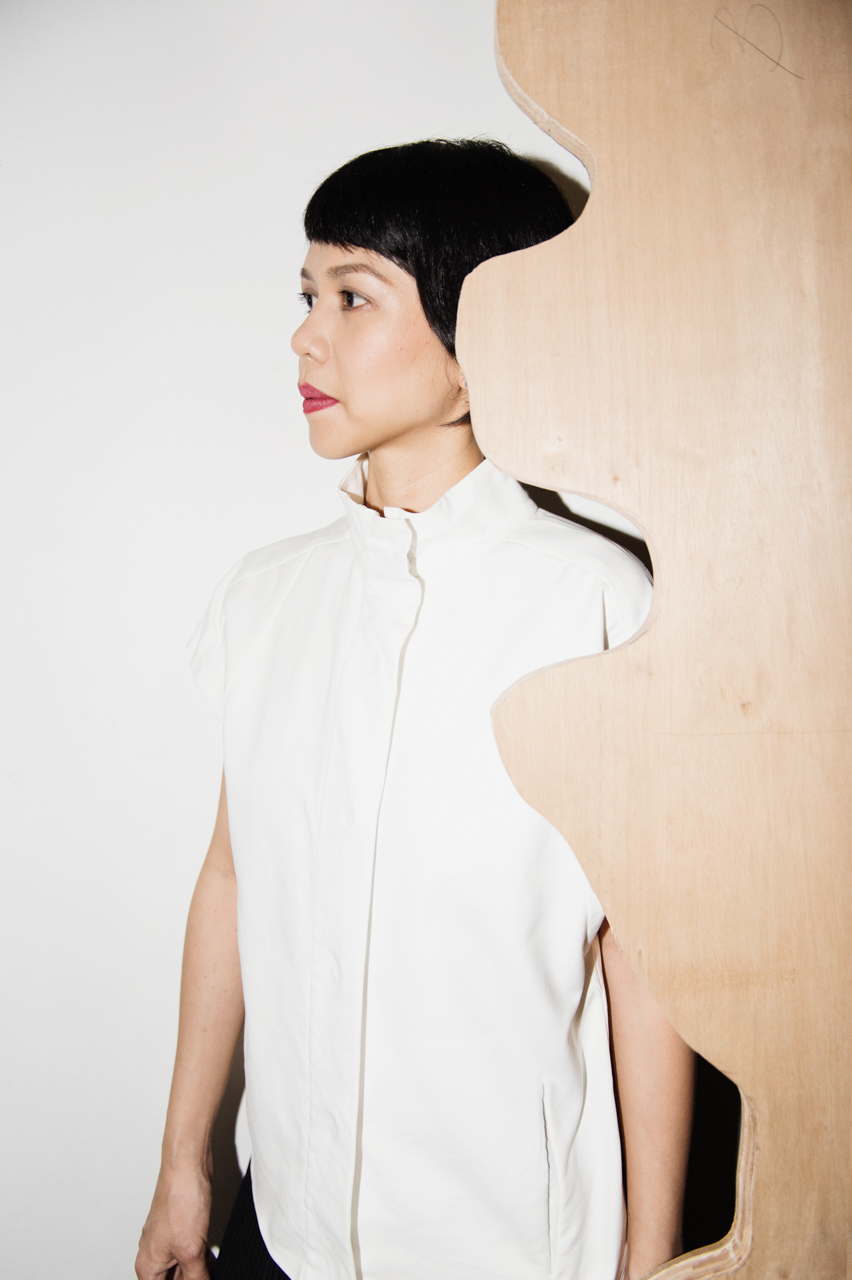 "I'd like to blur the boundaries between what people regard as art," she says. "I'm the champion of the underdogs. I paint still lifes because people have dismissed it as un-contemporary. I use crafty things like fabric and crochet because people distinguish between fine art and craft. I paint flowers because minimalism is 'it' and I just want to question why, and why not these other things?"
Eustaquio weaves narratives using objects so deemed as commonplace, yet we don't normally come across crocheted white lace—covering a piano that isn't there—convey ideas of memory and desire, or her human forms woven with rattan triggering notions of taste and time. "Objects are created, or rather fabricated with a purpose in mind," explains Eustaquio. "And in the end, a certain vanity is [embodied] and demonstrated by that object." The artist lets the materials speak freely for themselves and more than toeing the line between art and craft, Eustaquio ultimately prods us to interrogate the divide.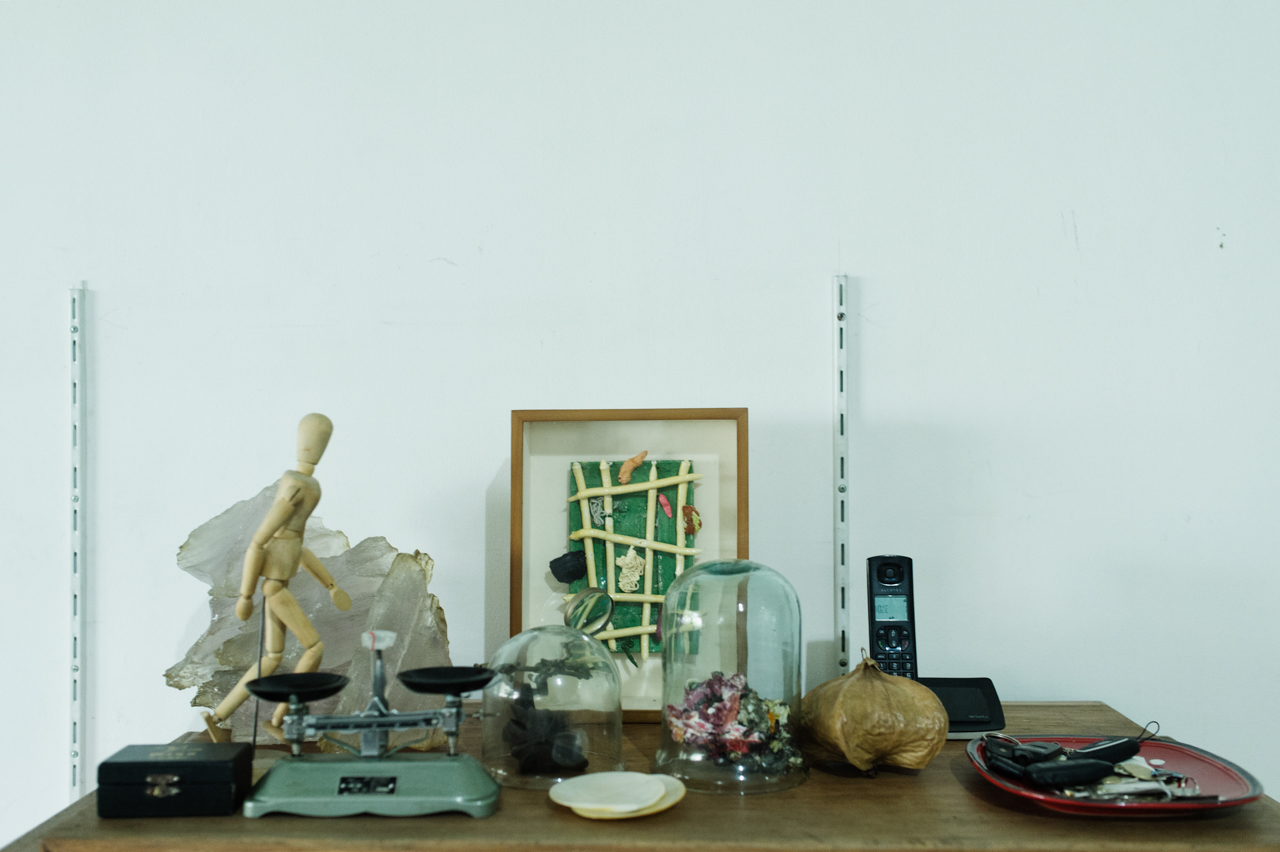 "I make a bunch of things and put them together in one space," she says, and we immediately recognize that works needn't be set in music or conventionally regarded as fine art for them to matter at any rate. Right now, the horned white animal from her past exhibit rests in her studio while a half-finished painting leans casually on a wall. One plus one equates to three.
At the sala, Patty Eustaquio sits on the table, while her dogs, Matisse and Pablo, prowls the room in a frantic hype. "Pablo, sit!" she orders and it's a treat to watch the intimidating dog, which we presume is named after the great Picasso, instantaneously obey. Eustaquio lets out a laugh. "Actually, it's named after Pablo the Pelican from Finding Nemo."
This story originally appeared in Northern Living, August 2015.
Read more:
How photographer Czar Kristoff sees the world
Photographer Frank Callaghan on why he shoots at night
What it means to be a curator, according to Joselina Cruz
Writer: PRISTINE DE LEON
PHOTOGRAPHY PATRICK DIOKNO